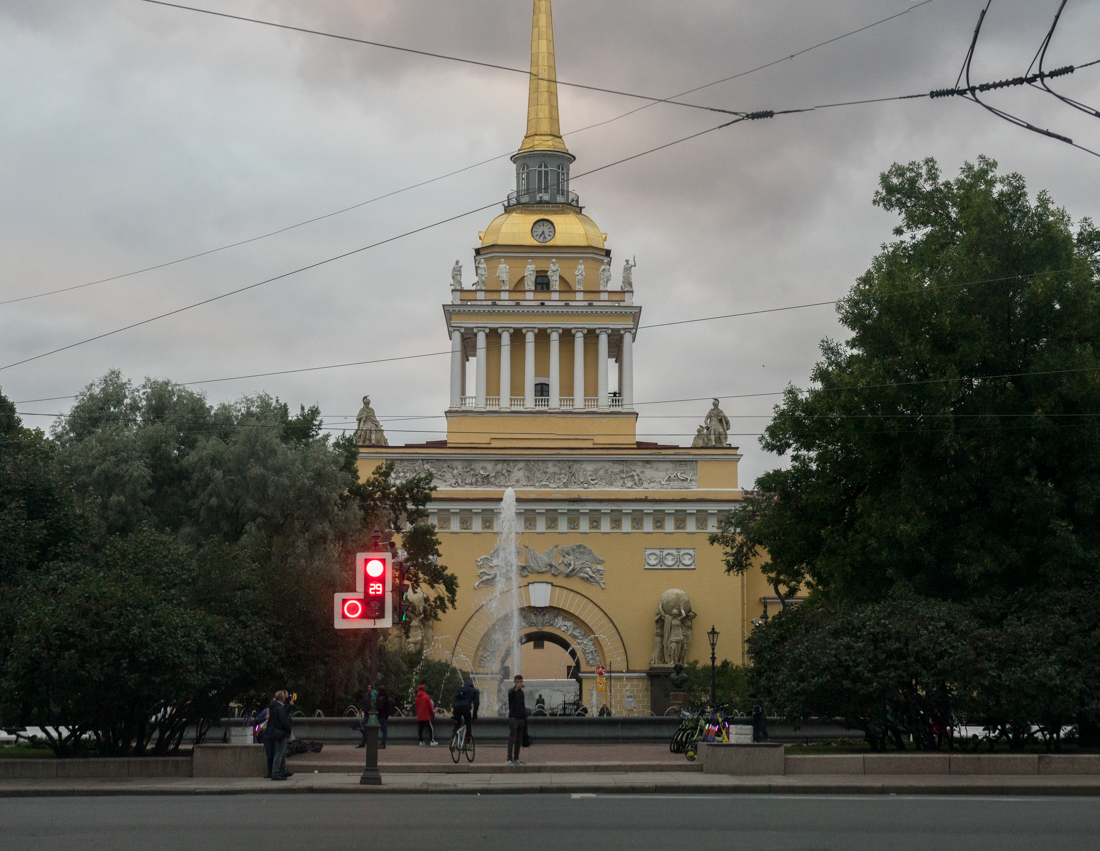 This is the building of the Main Admiralty in St. Petersburg. I spent 5 years of study in this building and after a while several years of service. There are small separate parts of my educational institution there. It has been transferred outside the city limits. But the memory is not going anywhere, I remember everything. Well, almost everything.

This Wednesday we will take a walk by car. It so happened that I was driving home from the forest and my way lay through the city center. By the way, the real center of the city is the projection point of the Admiralty spire. There is even a special bronze plaque about this fact. However, the room with the sign has no door and no visitors.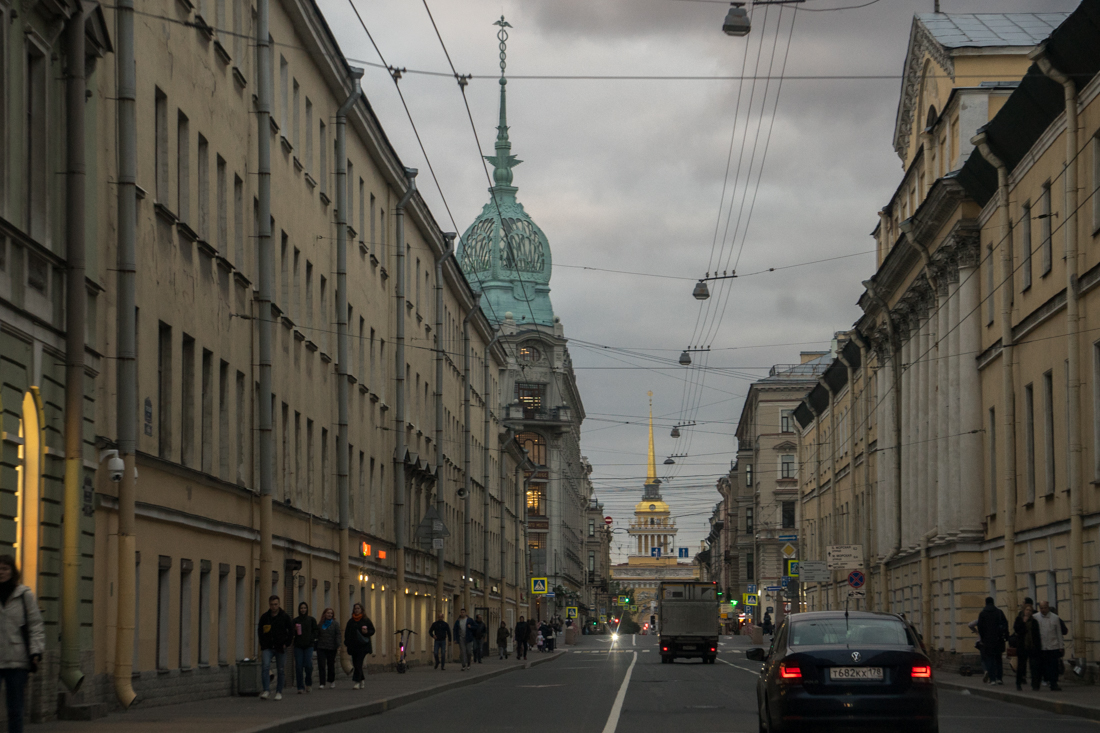 There was a big traffic jam on the ring road due to repairs and we decided to go through the center. It's shorter, but there are a lot of traffic lights, pedestrians and other obstacles in the city. But you can look around with interest.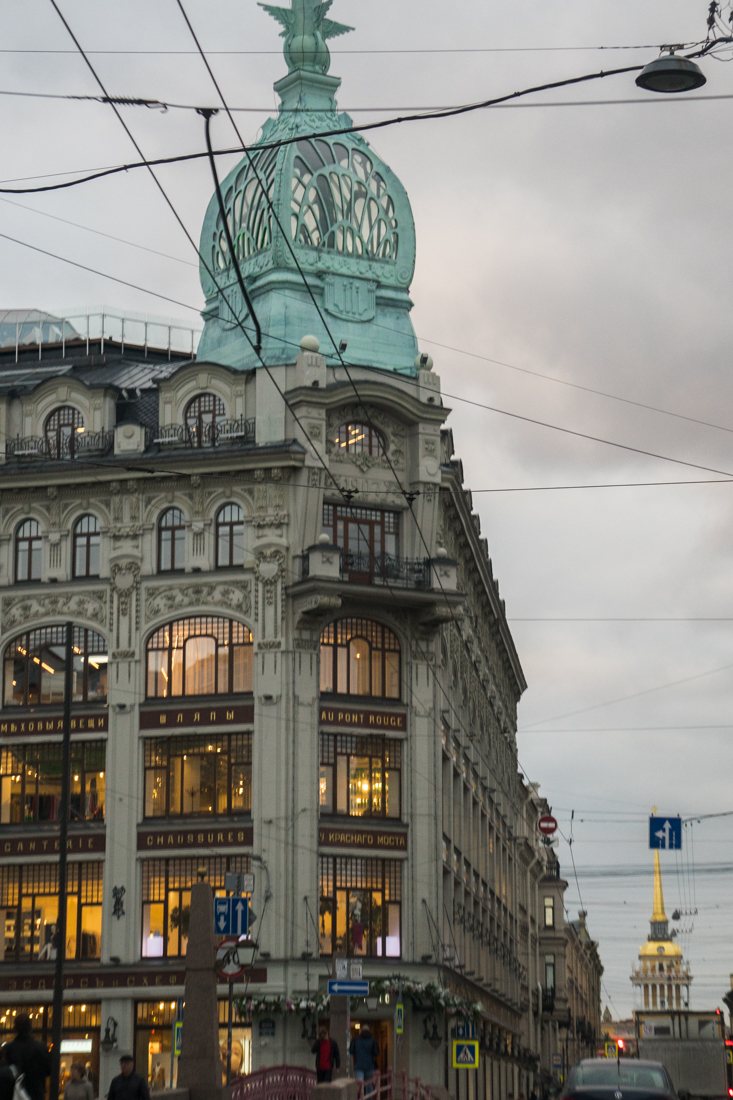 We were driving along Gorokhovaya Street. The layout of the city center is radial. That is, the streets diverge in rays / fan from the Admiralty. You can also drive along Nevsky Prospekt and see in the distance a spire with a sailboat at the end.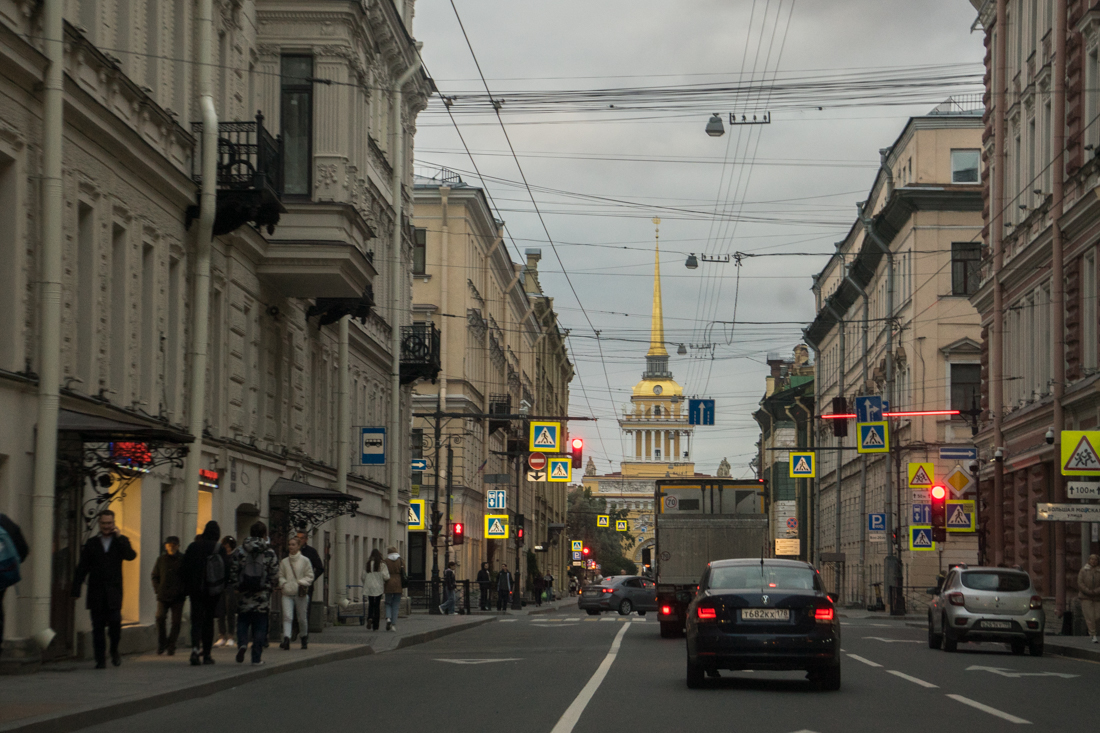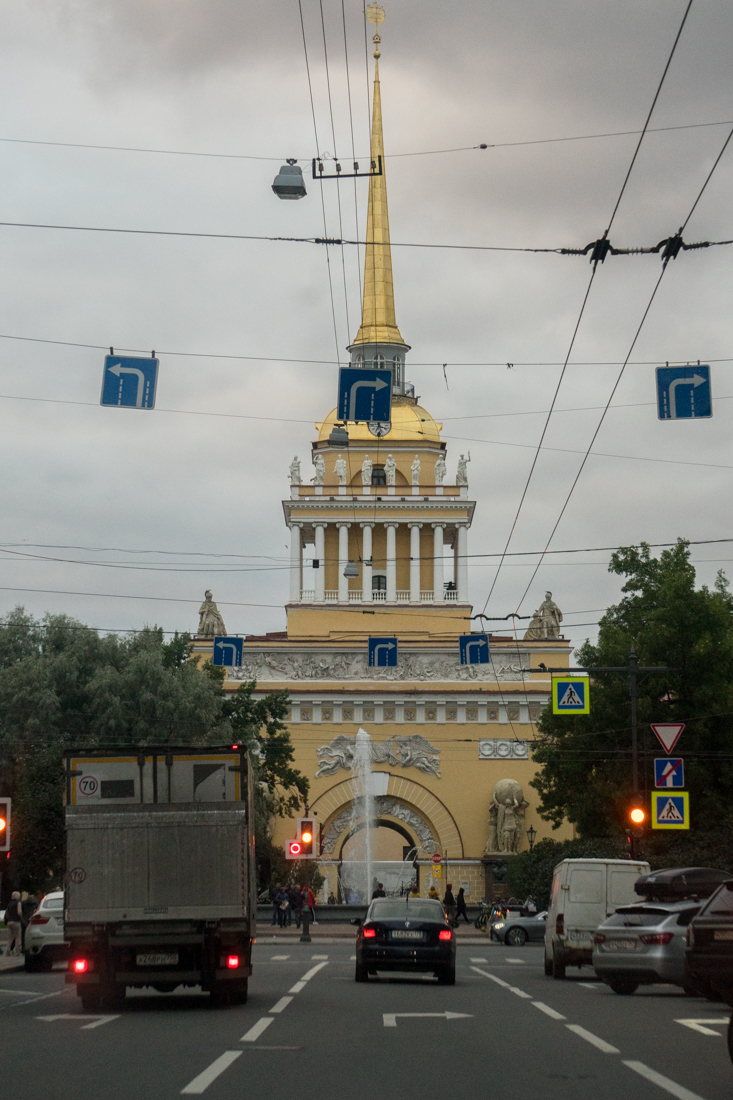 Having stopped at a red traffic light, I was able to make a vertical panorama.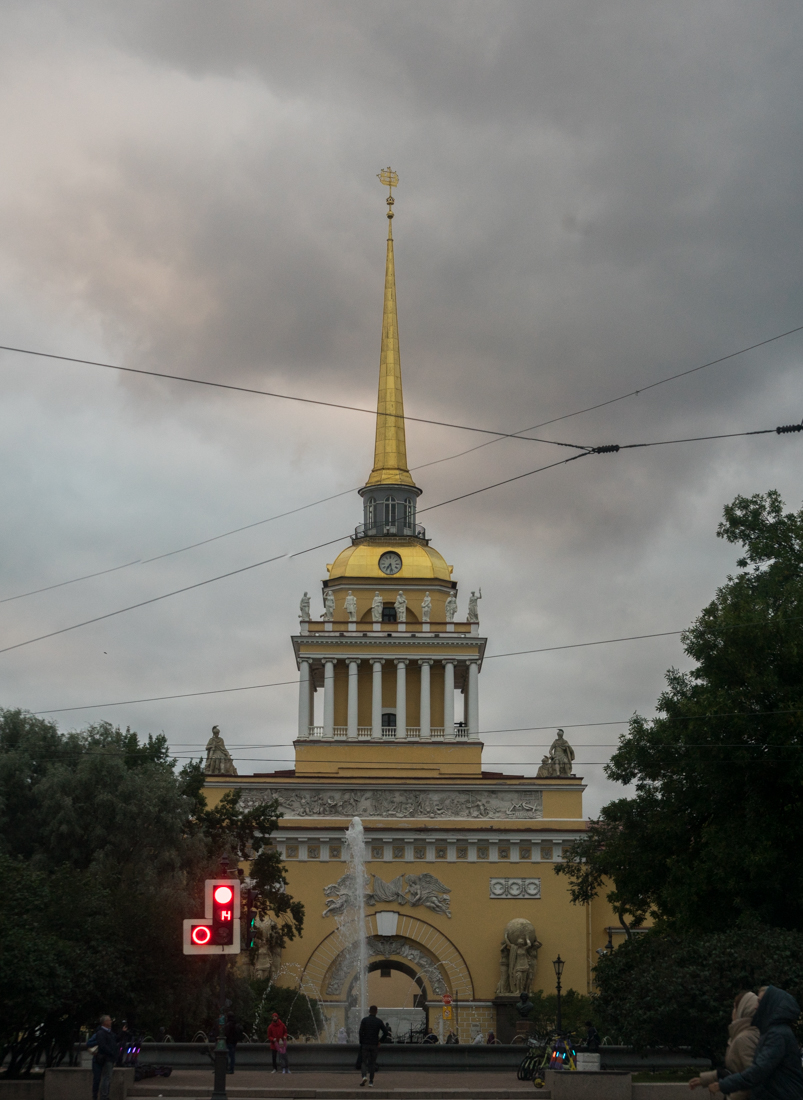 A right turn gives a wide urban landscape. This is the Palace Square.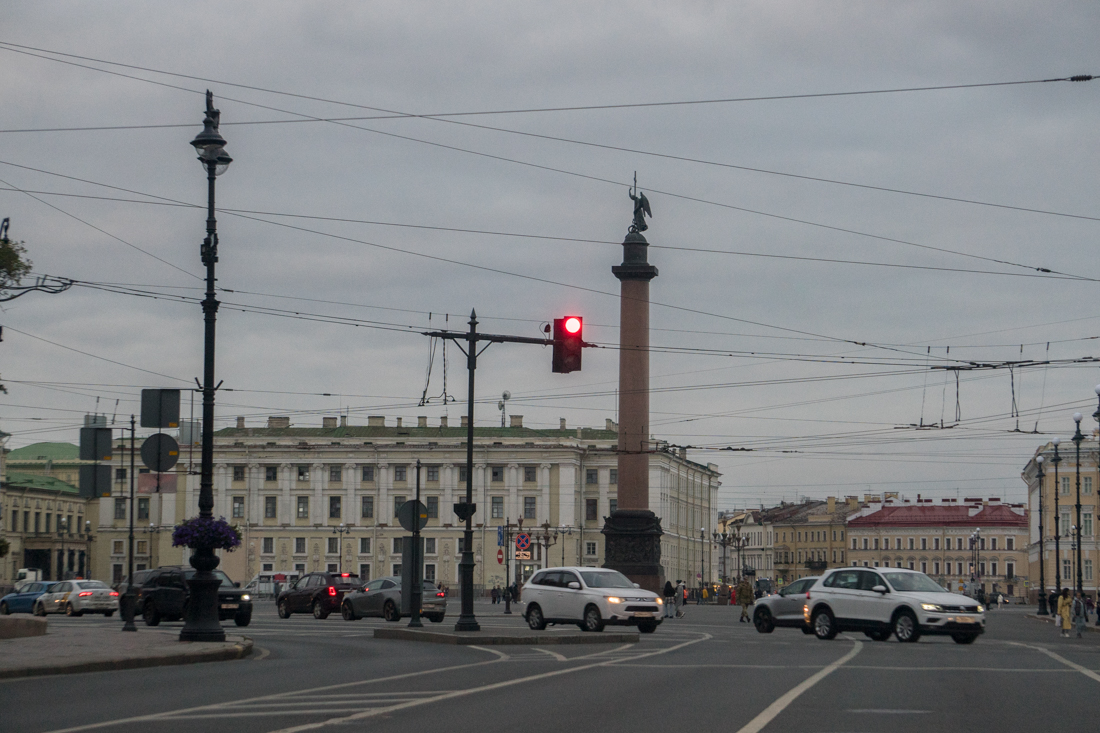 The entrance to the square is closed, but we don't need to go there. We turn towards the Palace Bridge over the Neva River, the Alexandrian Pillar remains on the right, the Winter Palace, and on the left everything is also the Main Admiralty.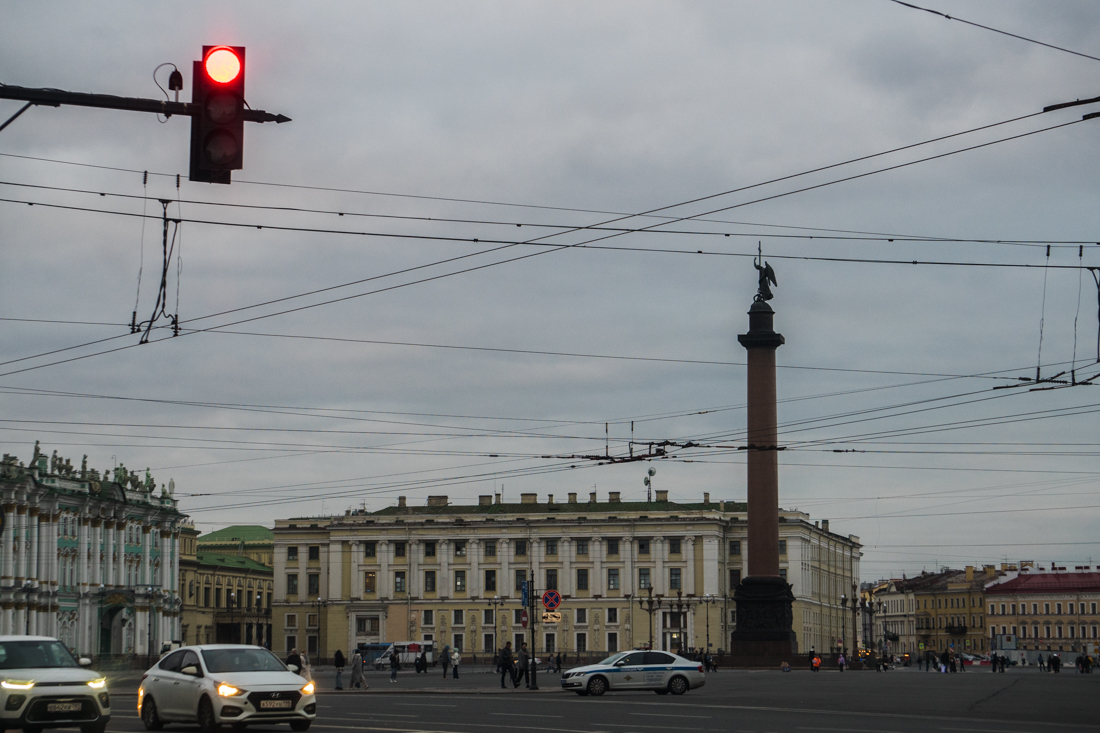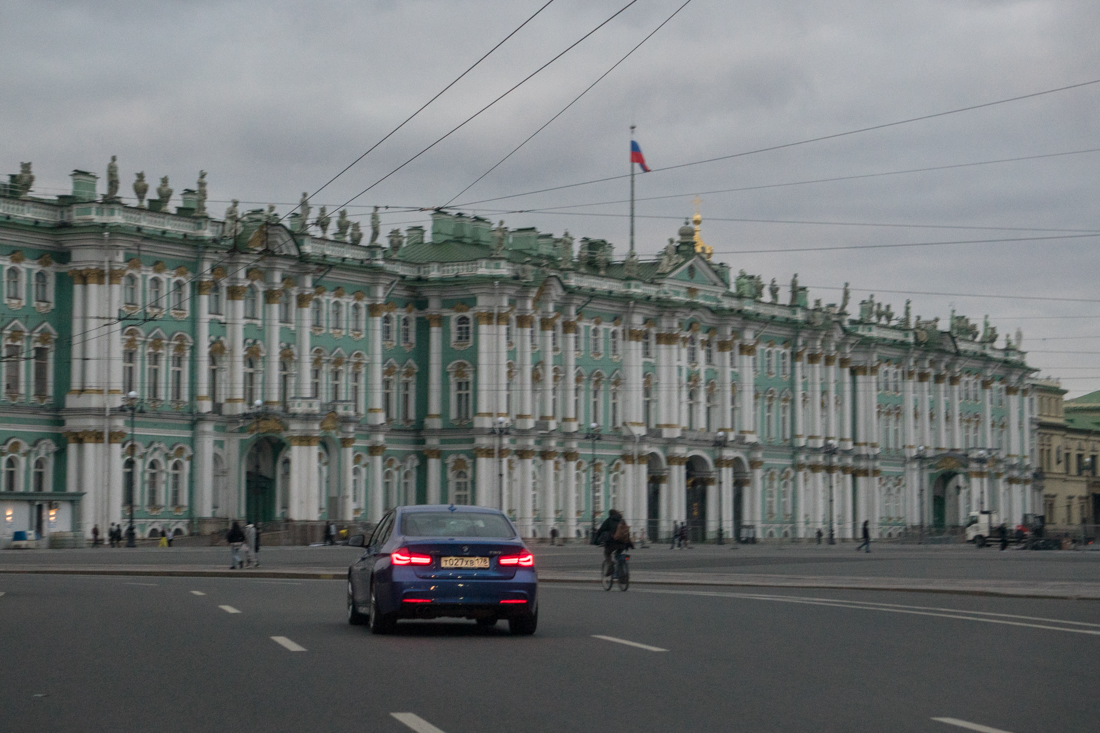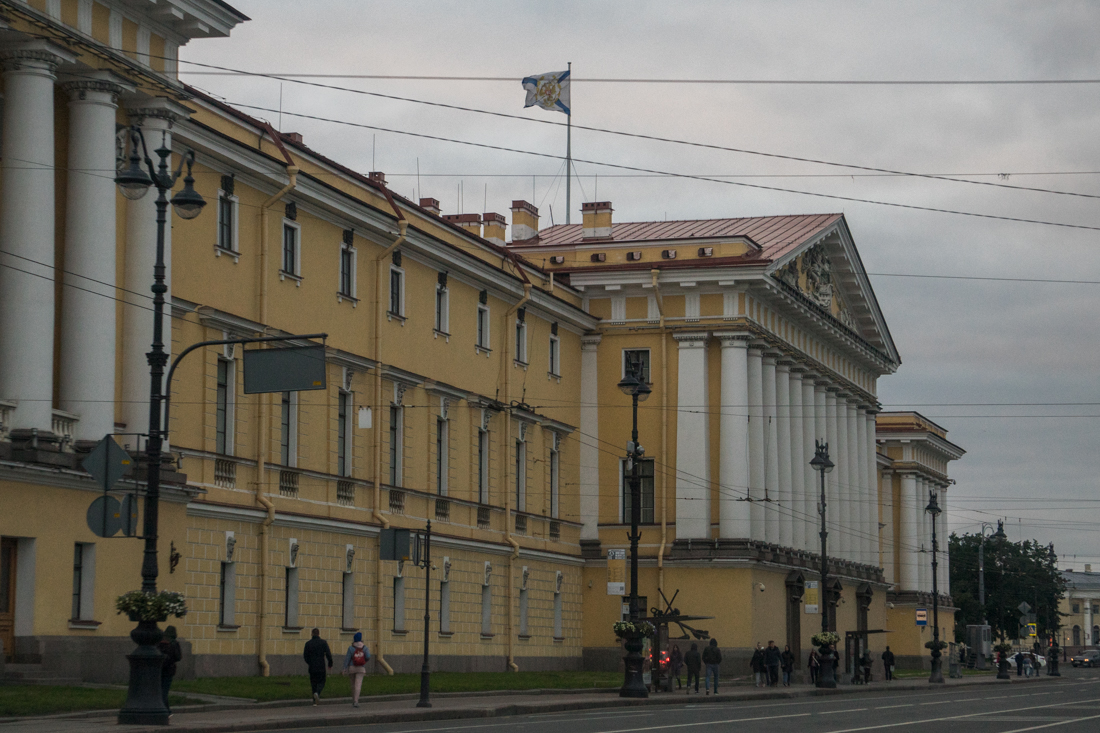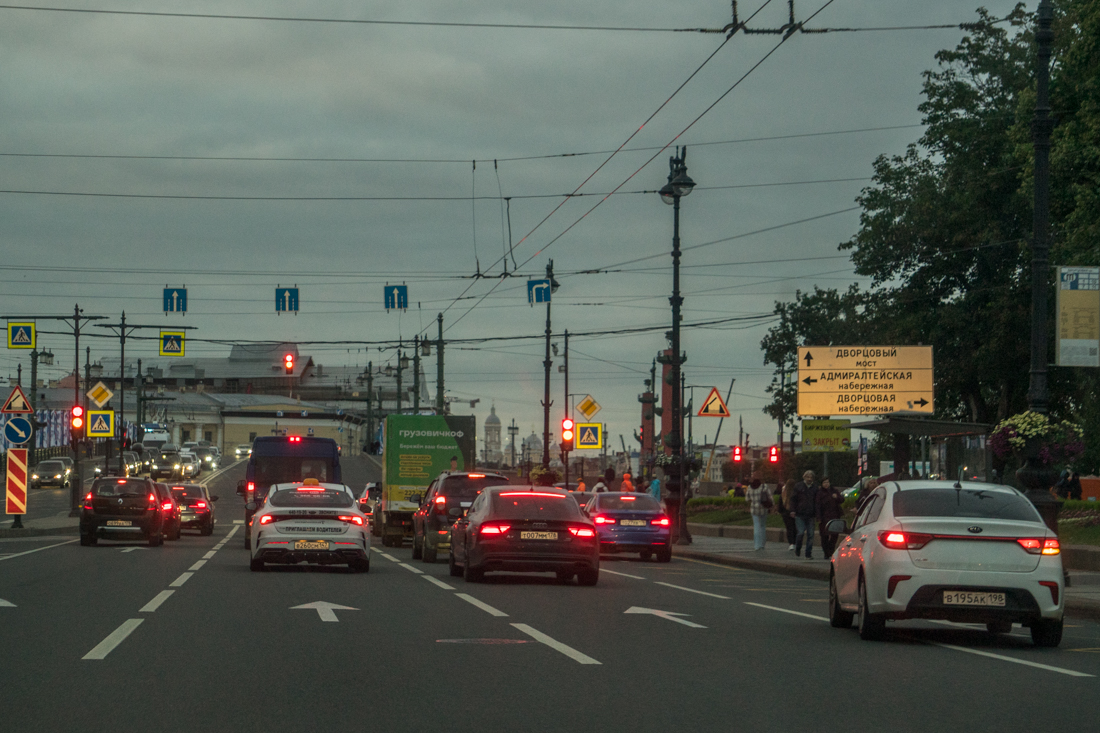 The Palace Bridge is expected to be loaded with transport. But it's not a traffic jam yet.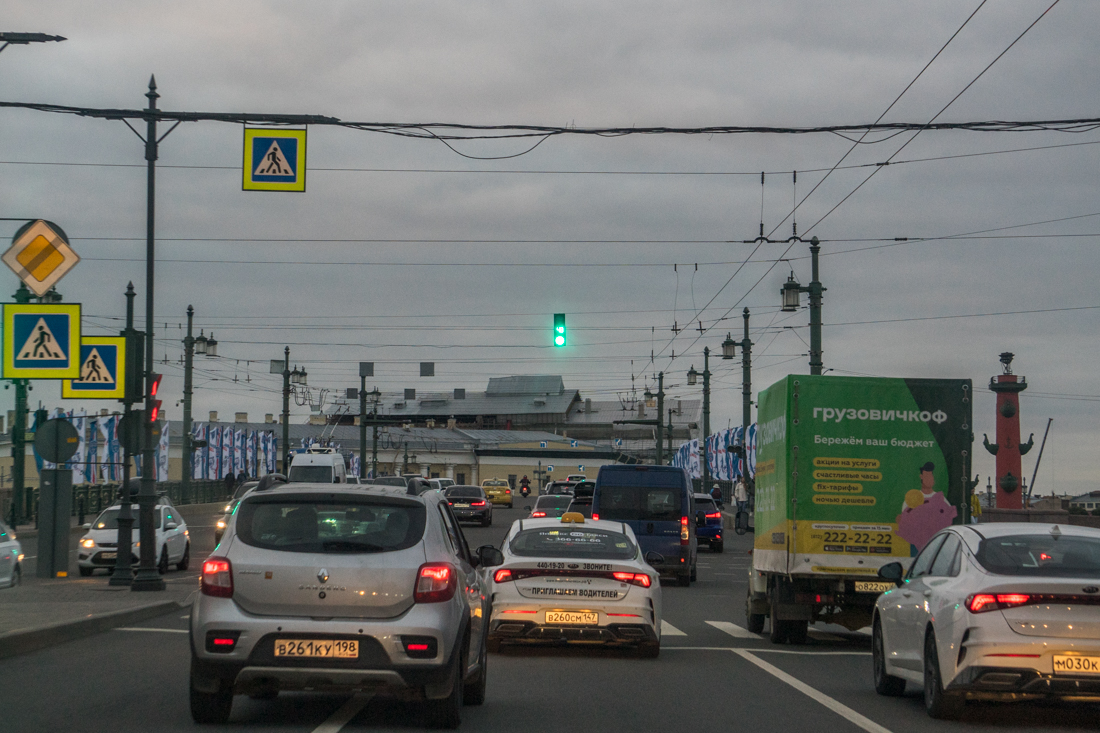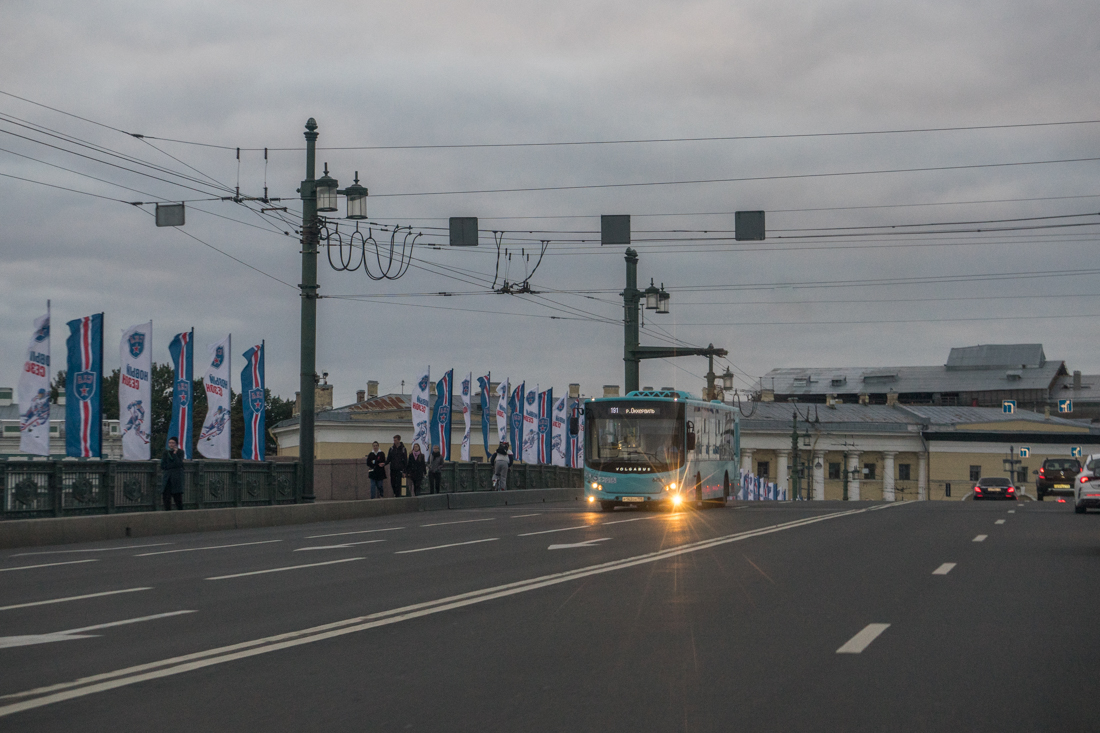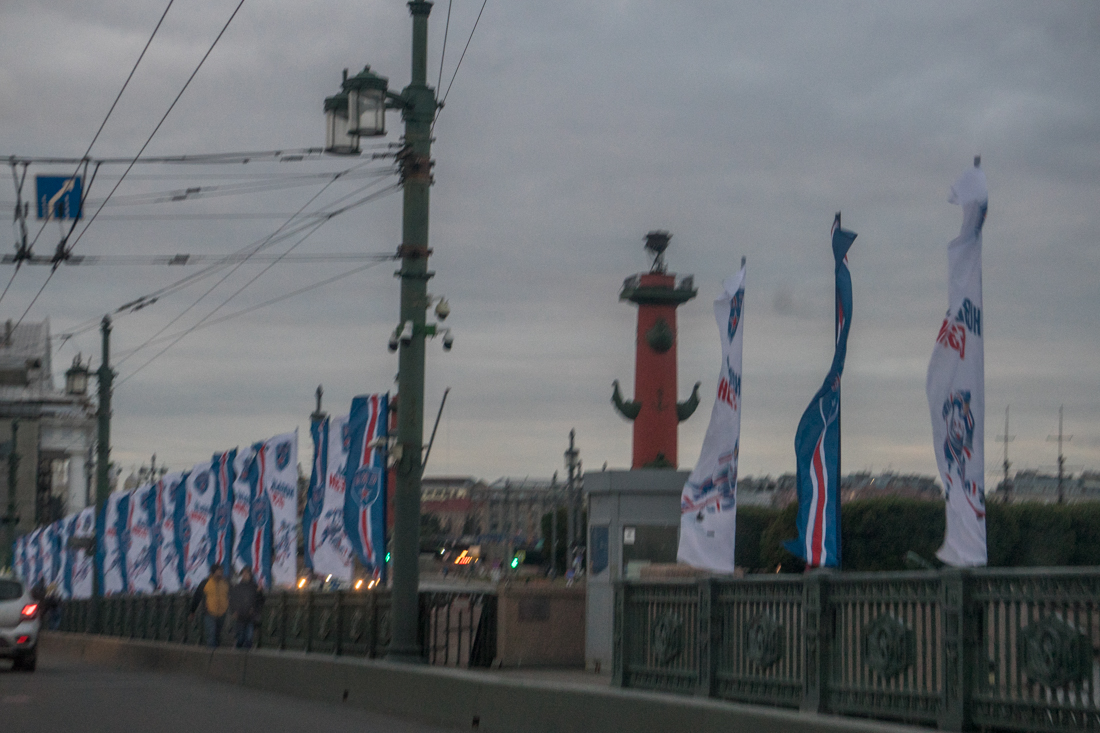 From the bridge we drive down to the Spit of Vasilievsky Island. One of the most beautiful places in the city, but we have no time to stop. Admiring from the car window.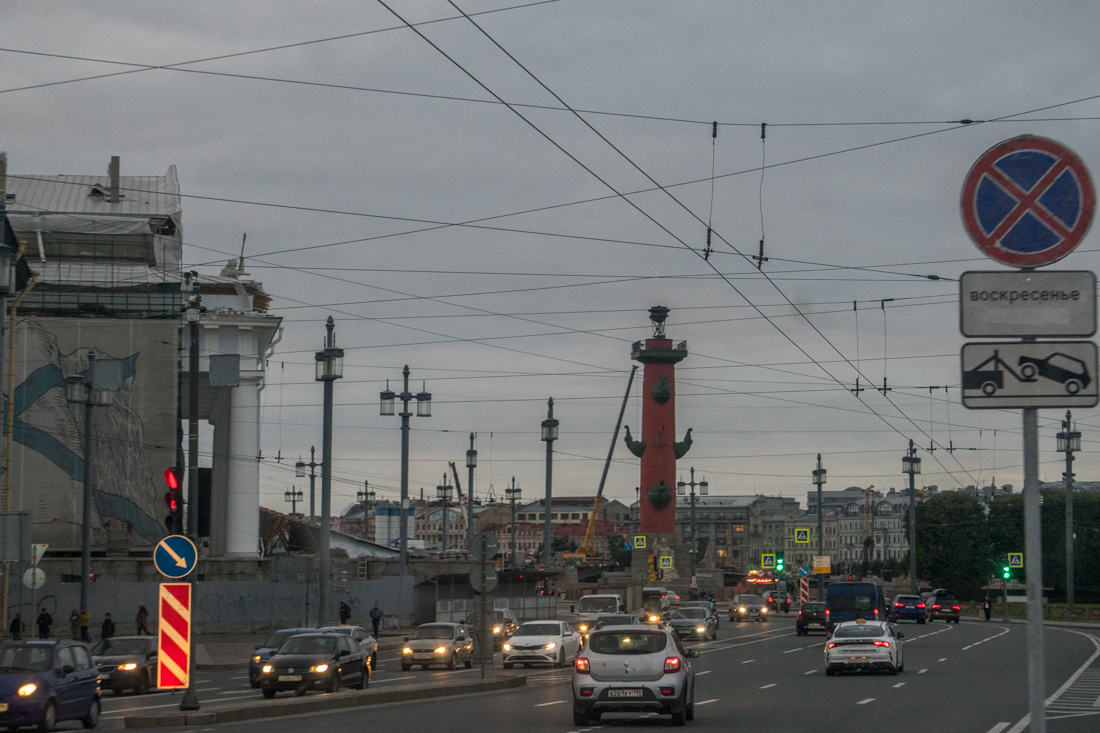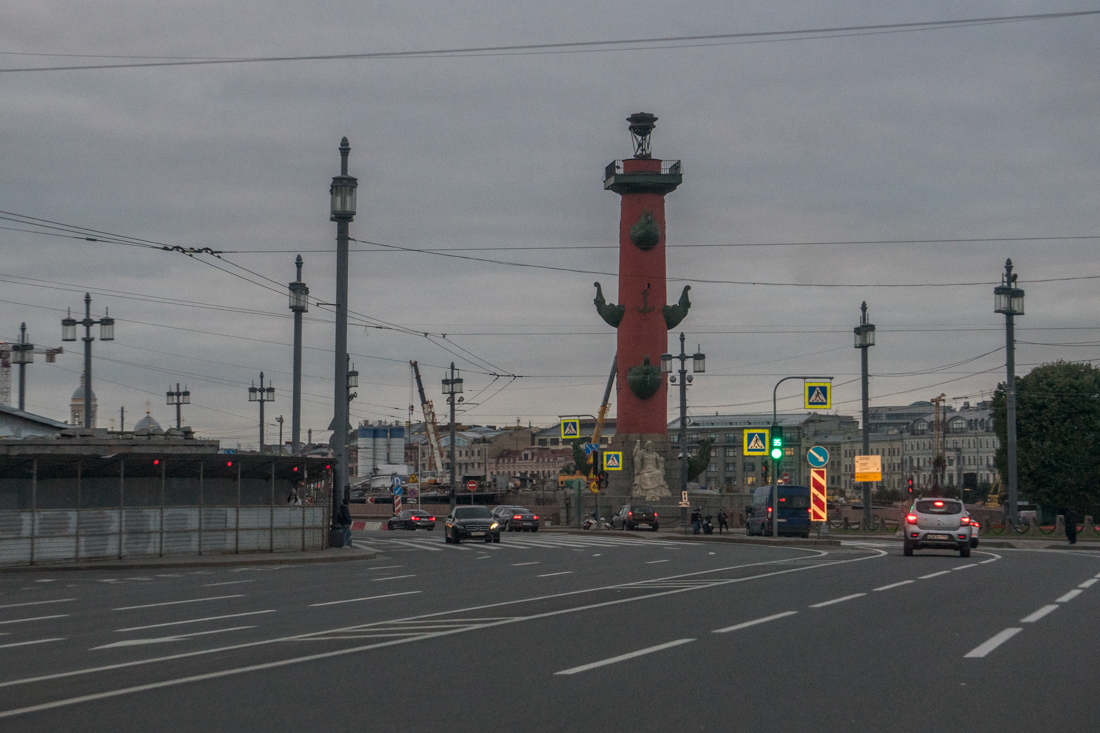 The Builders' Bridge unexpectedly turned out to be under repair for me and I drove along the Makarov embankment.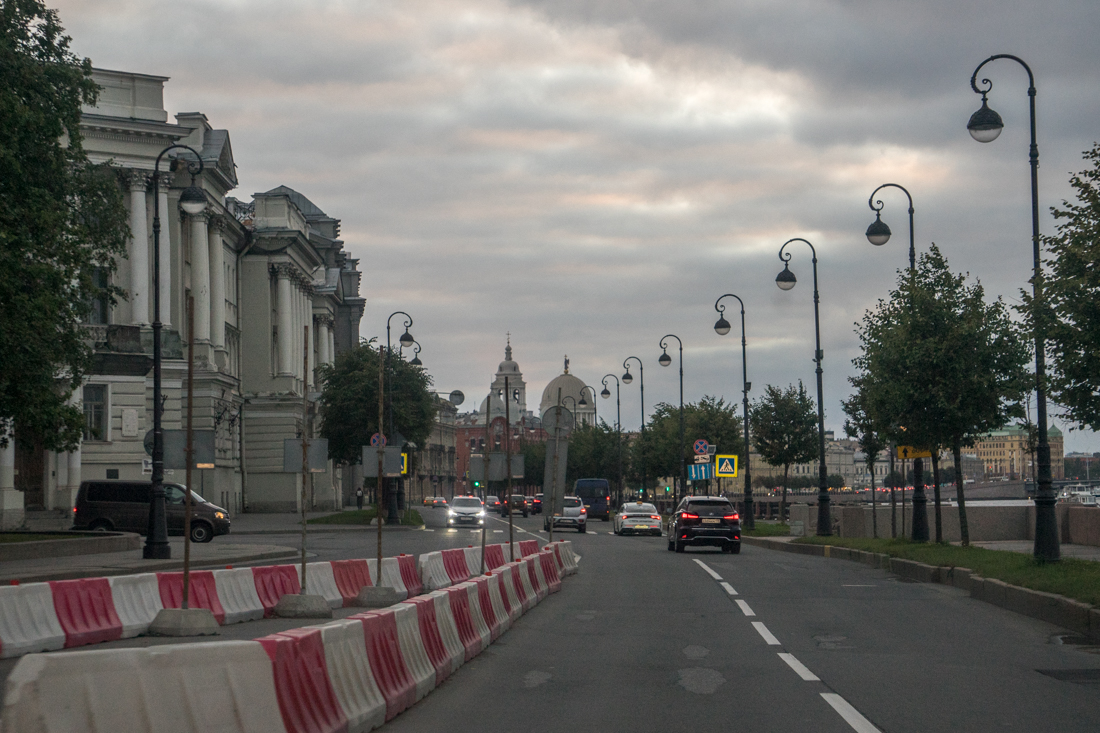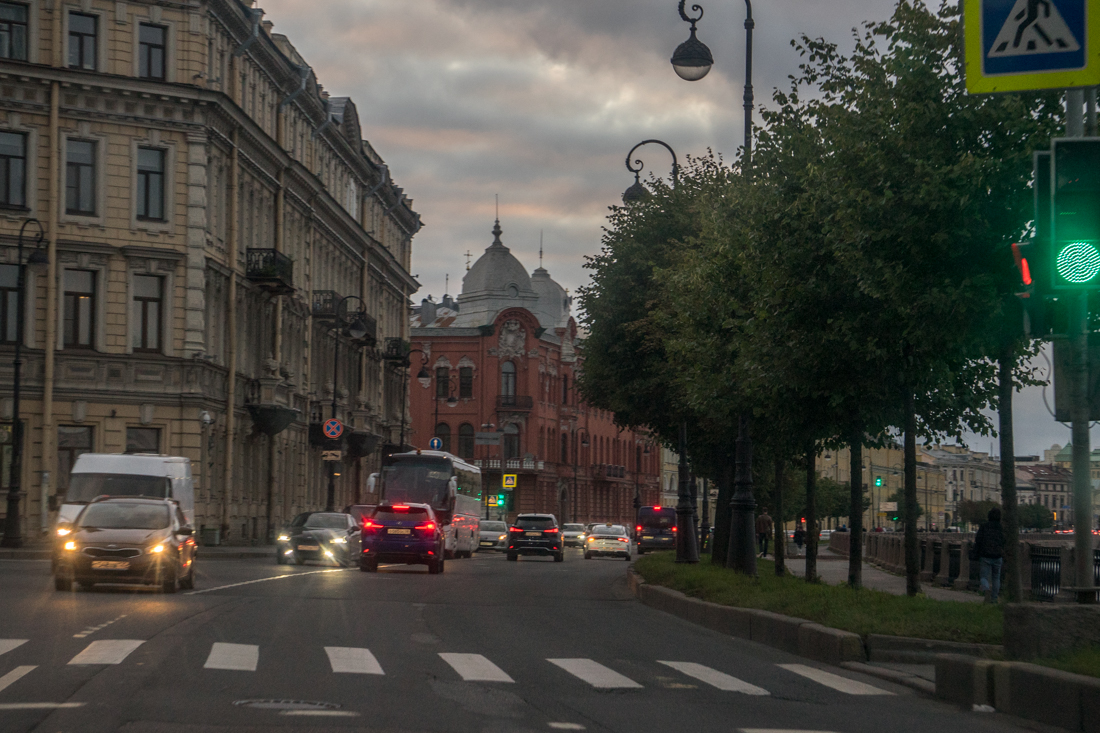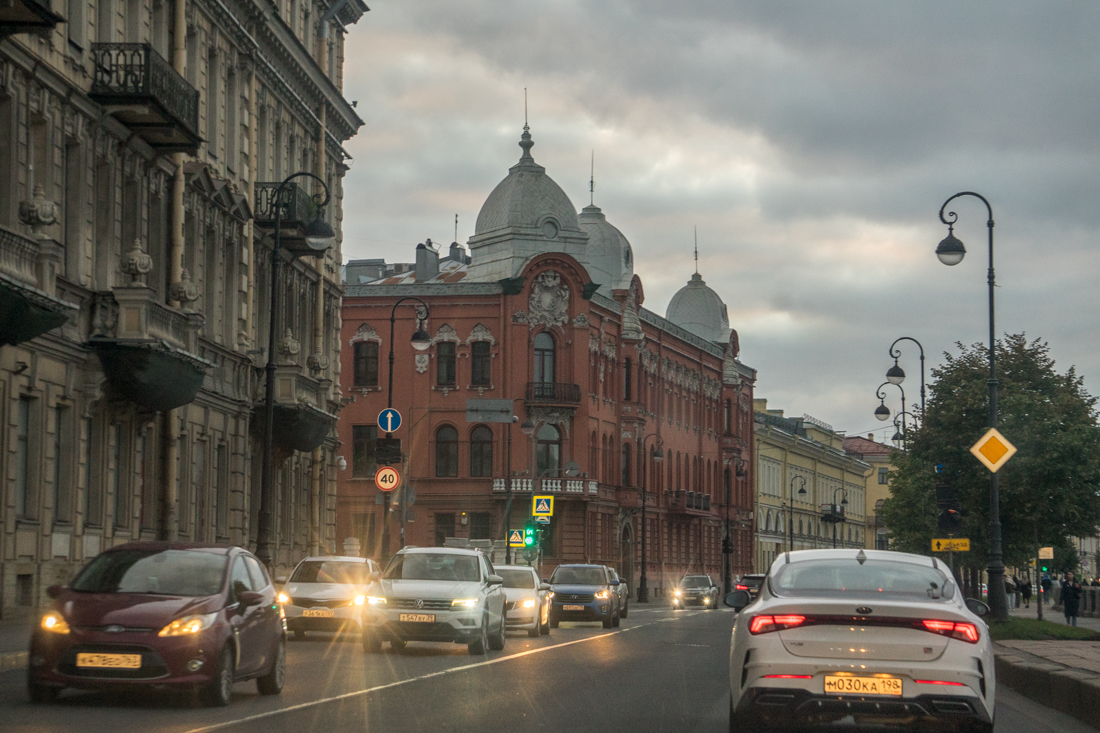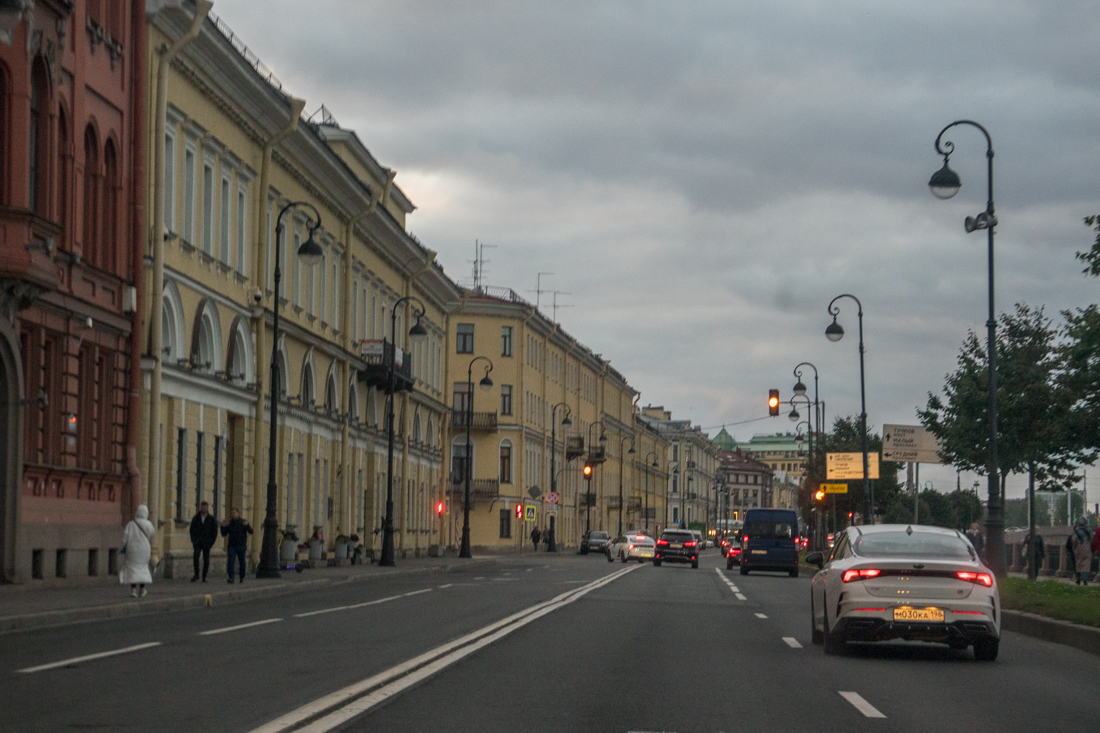 This embankment is quite long and filled with different beauty.I was shooting with one hand, it's not very convenient, but I had no choice.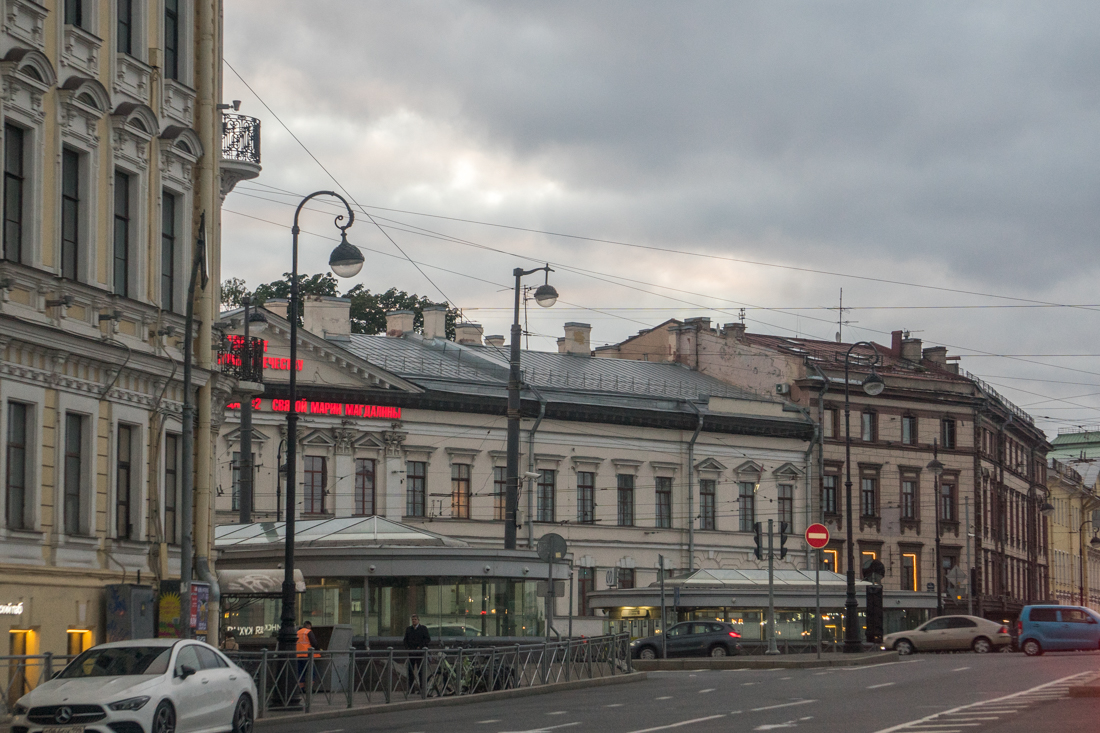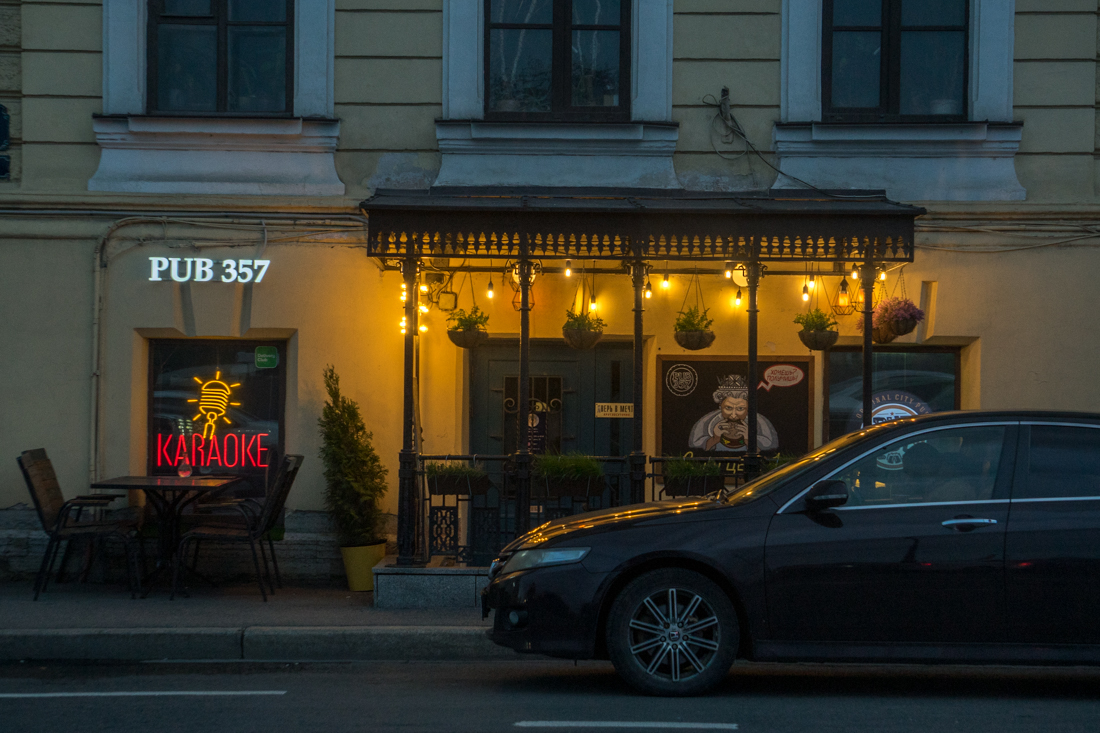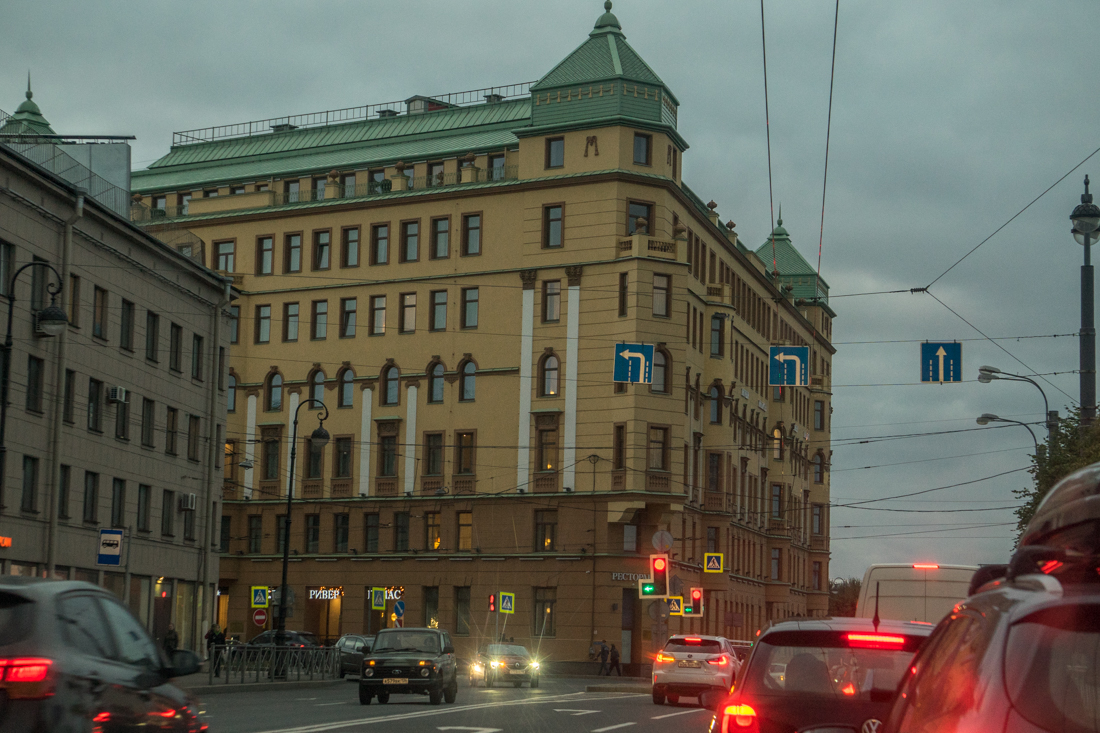 Finally we arrived at the Betancourt Bridge. This is a relatively new cable-stayed bridge, it is only a few years old. I keep dreaming of walking along it.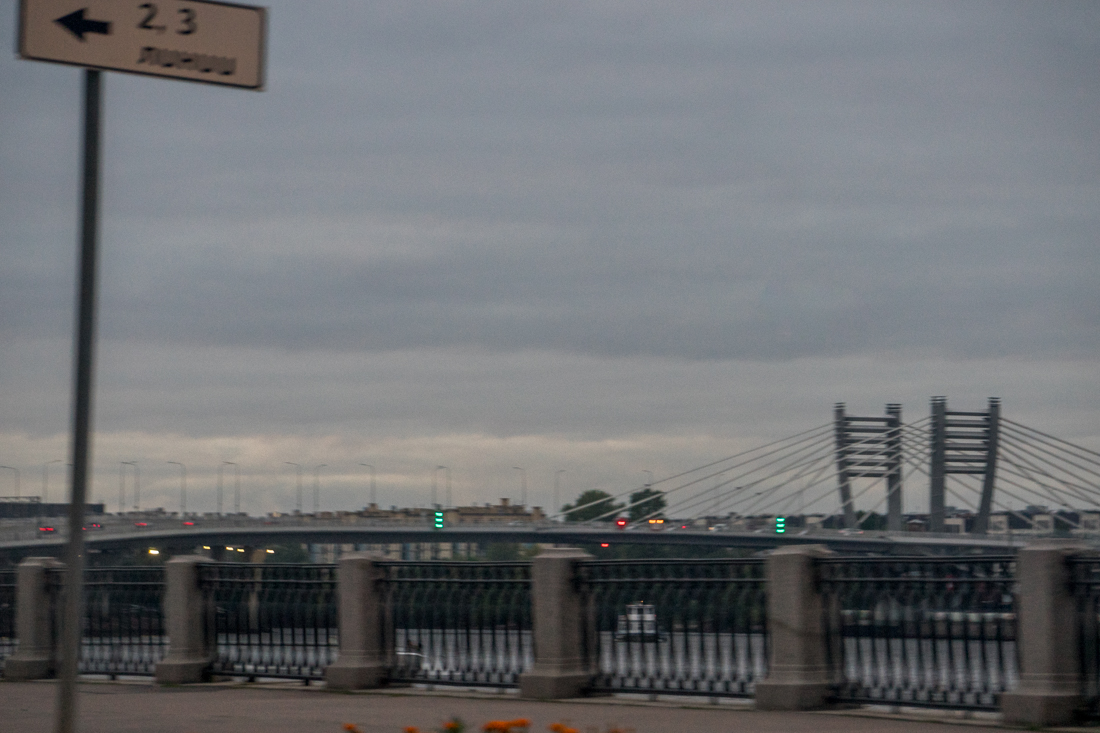 And it's already a sandy embankment. It's a 15-minute drive to the house. And these are the last frames. It was getting dark, and I don't change the camera settings on the go. I do this once before the trip itself.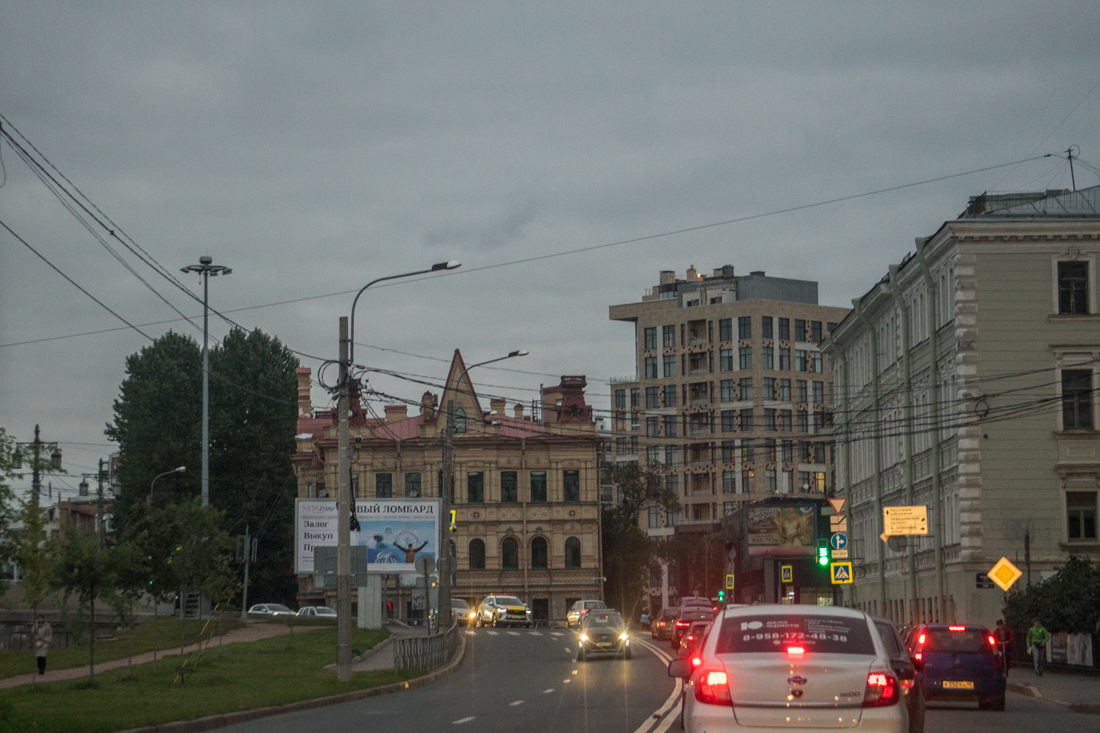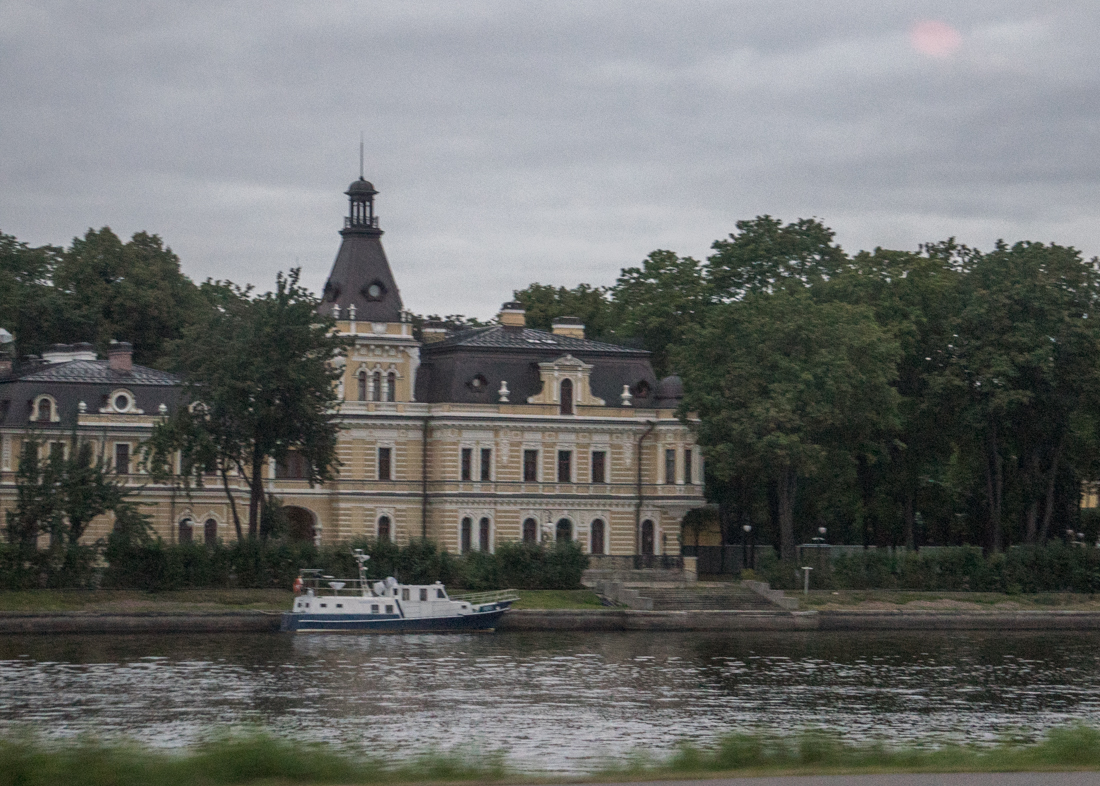 | ▽ | ▽ |
| --- | --- |
| Camera | Sony A7М2 |
| Lens | Samyang 35 1,4 |
| Location | Russia |
| Post-production | in LR |
Manual processing in Lightroom
Unless otherwise specified, text and photos are copyright