How things get rushed when the sun rises and even warms up... Spring has come to my part of the world! Spring is here for many of us. It had better be a mild spring, unfortunately, it is only beautiful. I've learned something I'd forgotten in the meantime... that the world hasn't evolved as much as I thought, that the wild side hasn't disappeared. In fairy tales, after all, good always wins. It remains to be seen if we still live in a fairytale world!
Spring comes with hard work, nature is reborn and we are born again. At my house this means lots of activities, cleaning and repairs. A great lack of time. I end up having time for a short walk but no time to write about it. I am, however, trying to share the most recent one.
Obviously, it will be about the beauty of nature in early spring. Right now I've chosen one of my favorite parks, a smaller park but one that I love because it reminds me of the park in the movie Blow-up. It's about the circus park in Bucharest.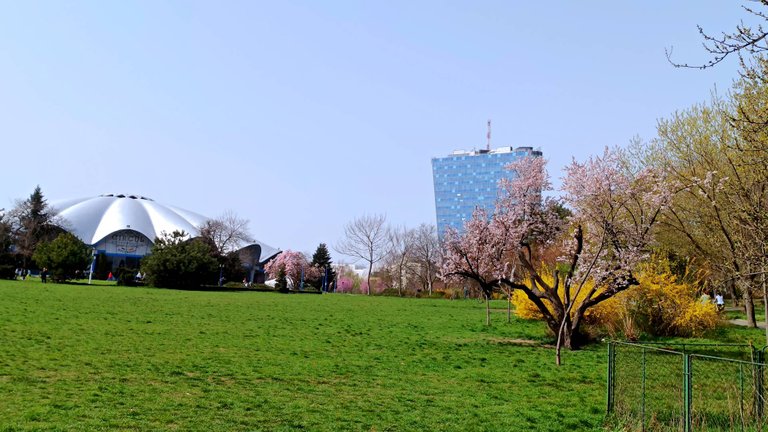 Unlike other parks in the city, it also has a large open area of trees, with a lovely meadow for playing and resting. At the same time, the old circus garden reminds me of a UFO and I often imagine that we have already made friends with aliens!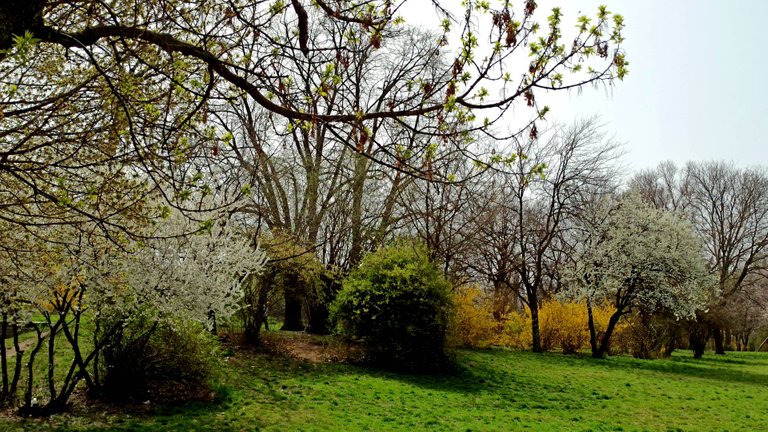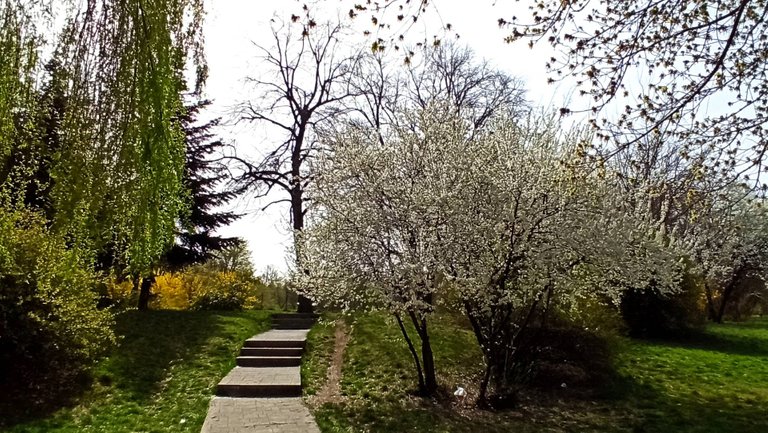 Although autumn is also beautiful in the park, spring is by far the winner!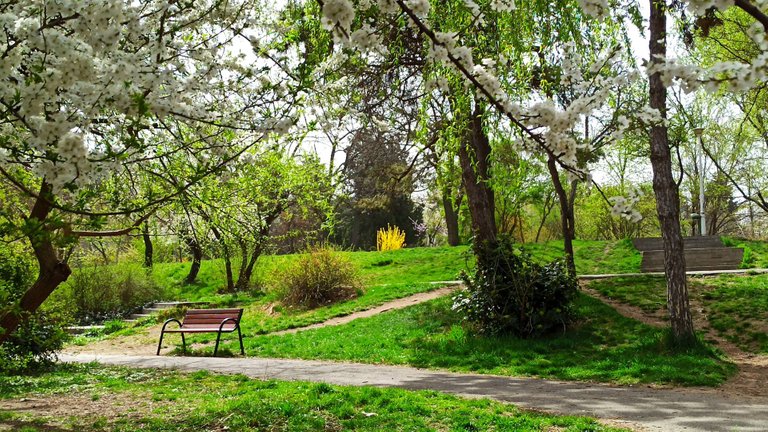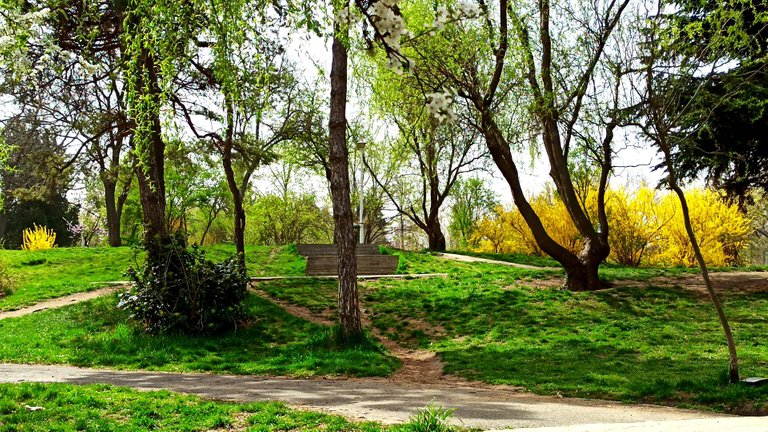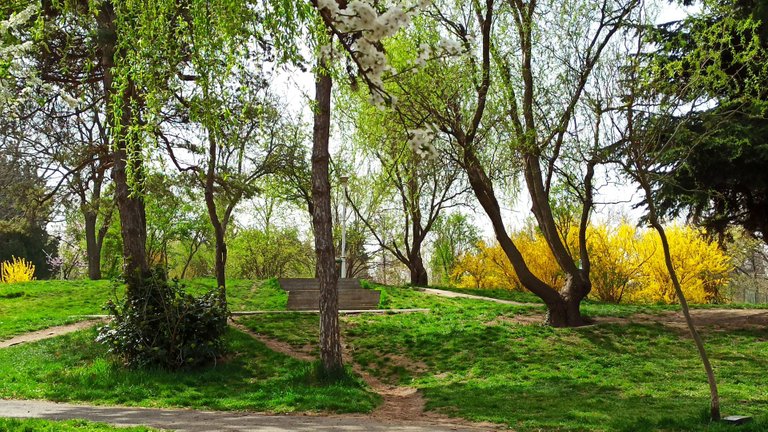 Although the park is small, it has a beautiful pond in the middle. A pond that now hides its main beauty. The lotus flowers, still dormant but which will "explode" in mid-summer.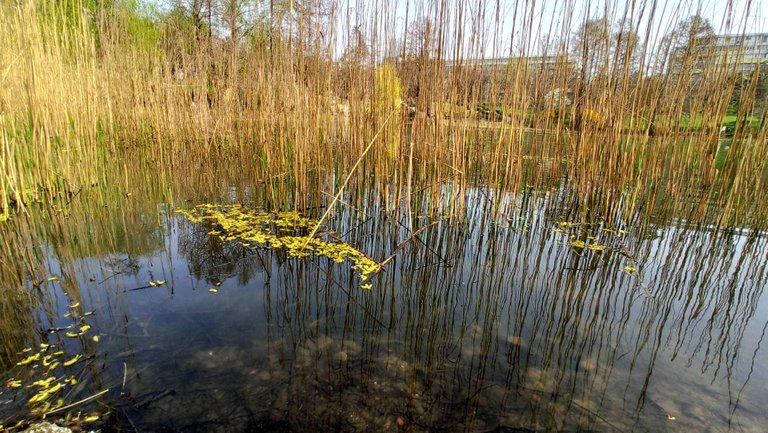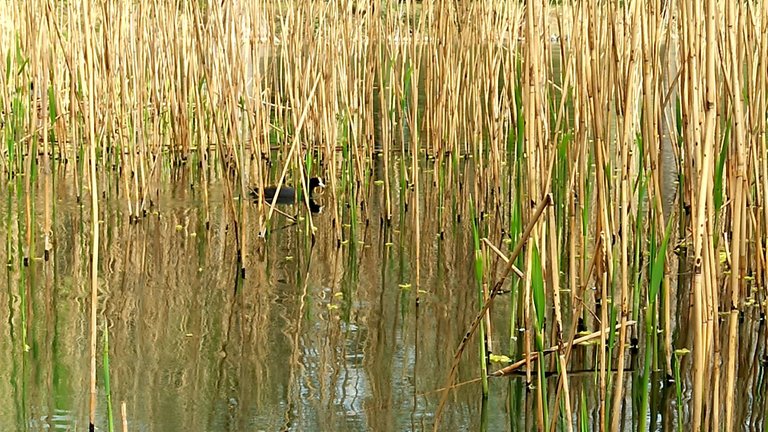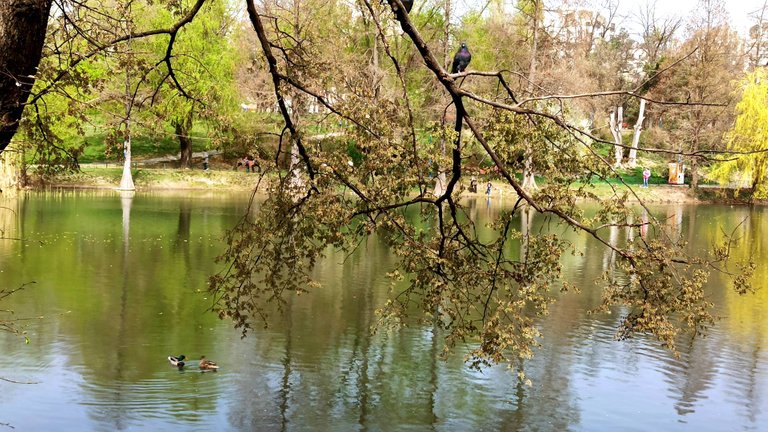 City residents make the most of this wonderful time, each according to their needs. From seeking some peace and privacy...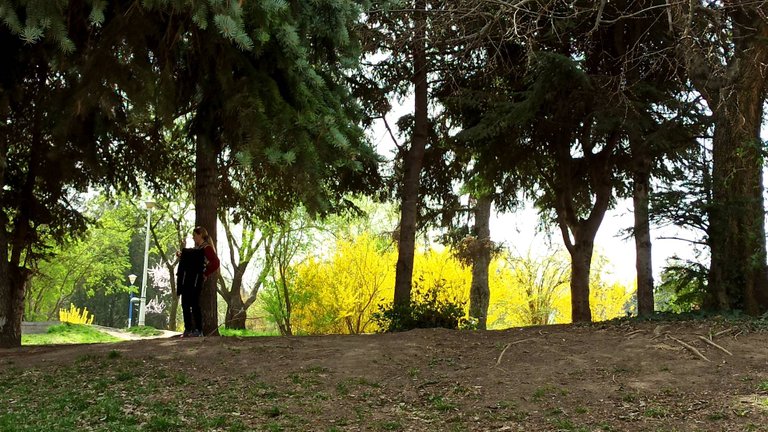 Others are already thinking of a picnic and rehearsing...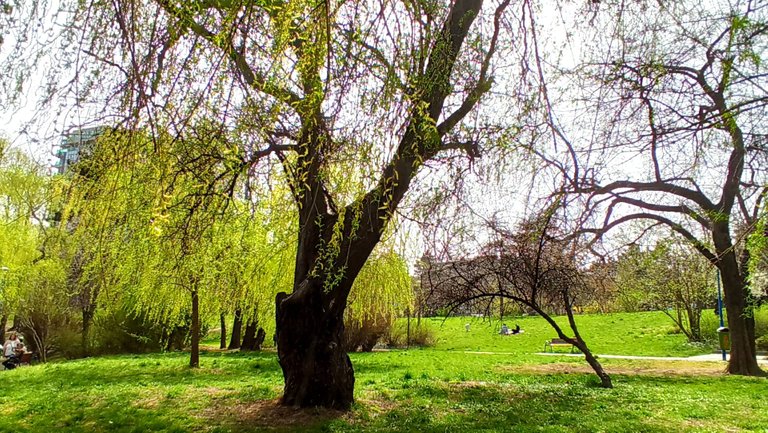 ...but children are the main beneficiaries. And adults, in their desire to get moving, even more than a little walk, some even try running. Sparking the curiosity of crows.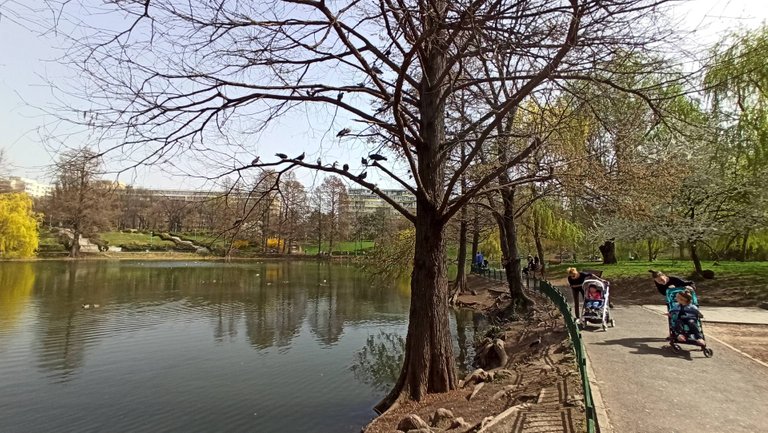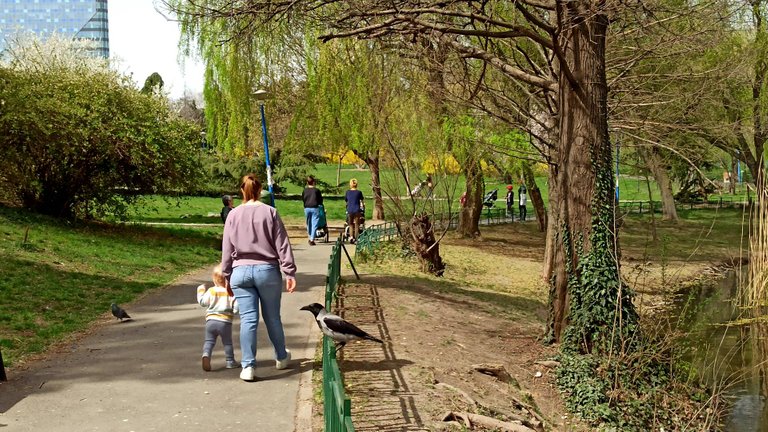 Such was a walk through this park, far from my home and where I go once a month. Those who know me know that at this time my wife is at the hairdresser's. Fortunately, it is near the park.
I mentioned at the beginning about the evil that is now upon us, an evil with an end that is hard to anticipate. We note, with joy, that much of the world is expressing solidarity with those who are suffering now.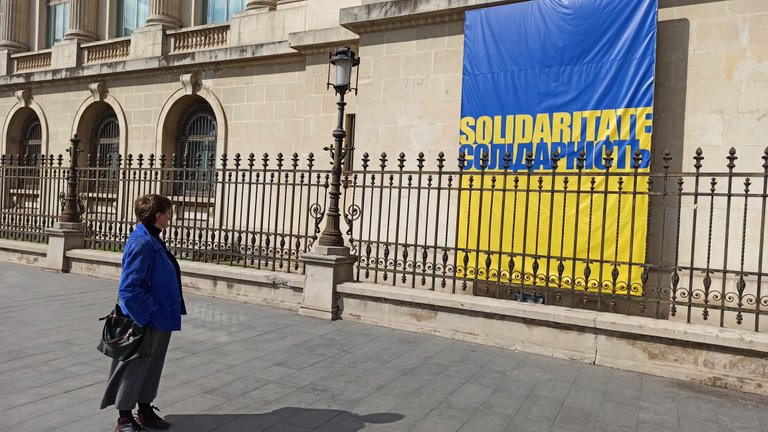 There is a global solidarity that manifests itself much more concretely than this statement. But this declaration is also beautiful! Banner put up on the Royal Palace of Romania.


For #WednesdayWalk by @tattoodjay