Hello friends!
Today is Wednesday, so join me for a walk through the forest along the fruit tree trail.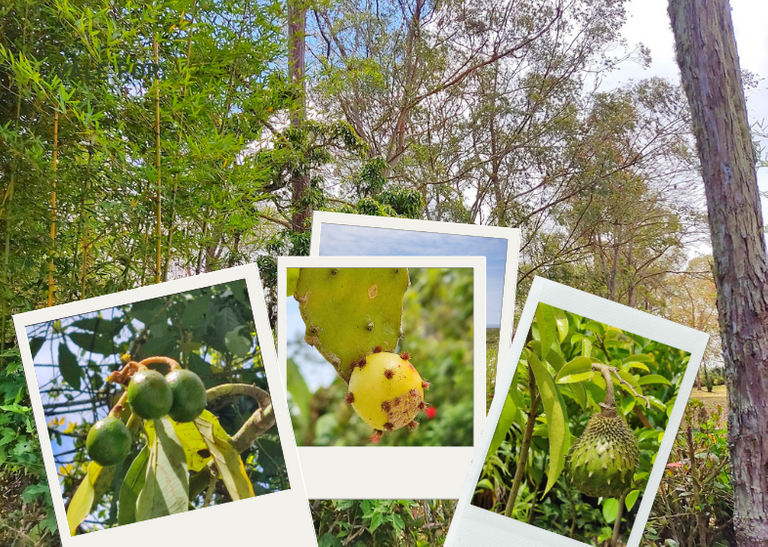 This morning the sky dawned with the promise of clear skies and good weather. I had breakfast and went for a walk in the forest. Today's route was 3 kilometers.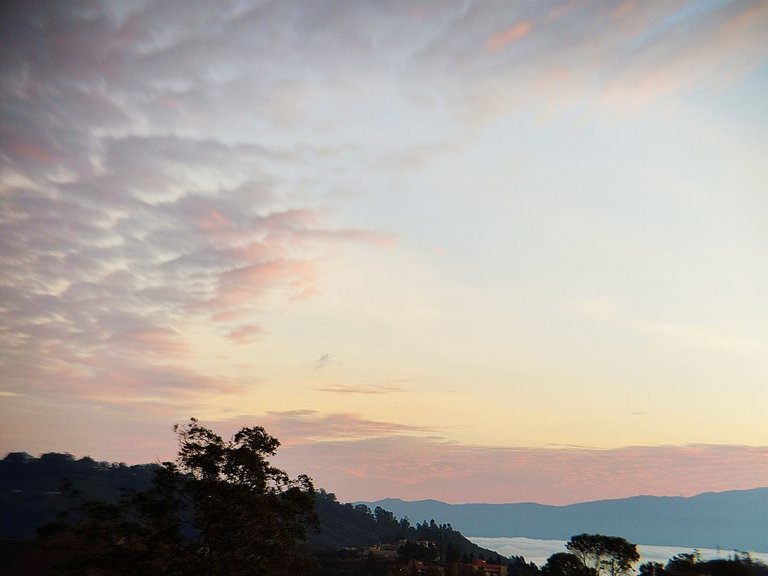 This forested route requires you to carry hydration and be properly dressed for the journey. Although the average temperature was around 25ºC so you should wear cool clothes, you should not neglect the type of shoes to wear, and the pants have to be long because you must pass through some stretches of tall vegetation where you do not know if there will be any insects that climb up your leg 😆.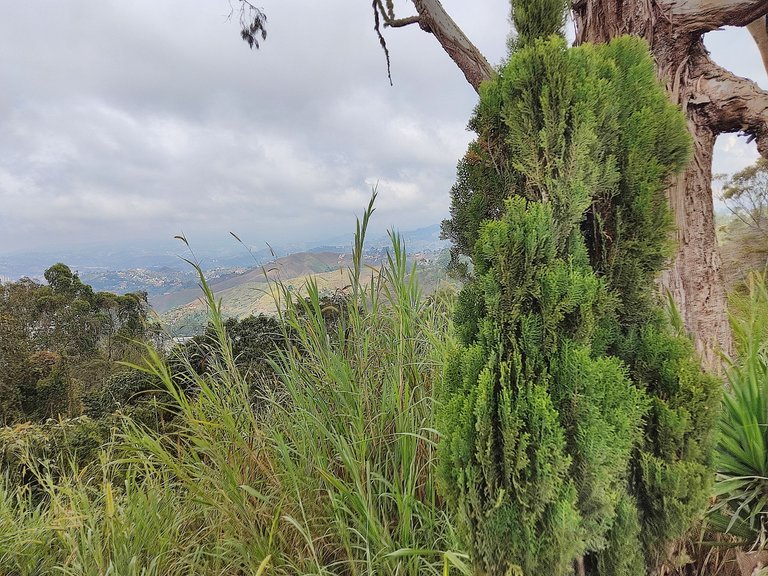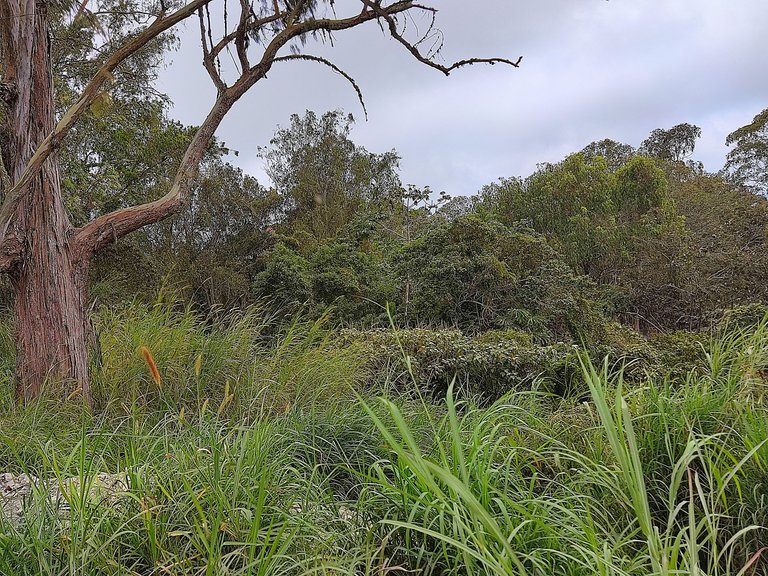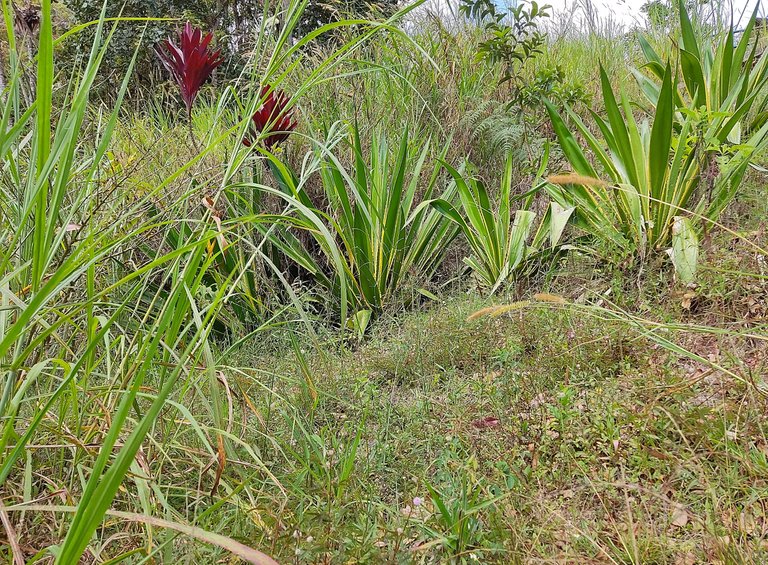 There are places in the forest where the vegetation can reach up to your waist but there are other parts of tall trees and the forest becomes dense.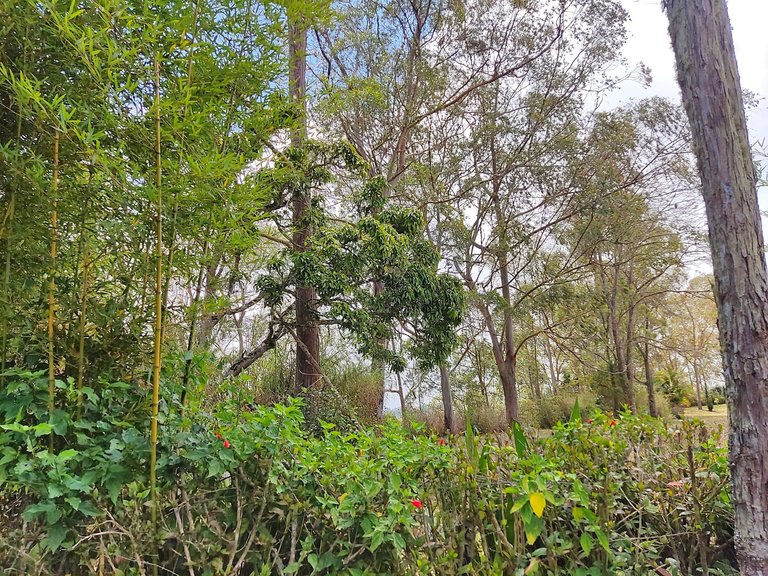 Along this forest trail, there is a view toward the lower part of the city where there is only one solitary tree. This is curious. It is a well-pruned tree with shiny leaves. I went over to take some pictures of the city. what did I discover? It turned out that this tree was an avocado tree...oh yes, a tree that had fruit.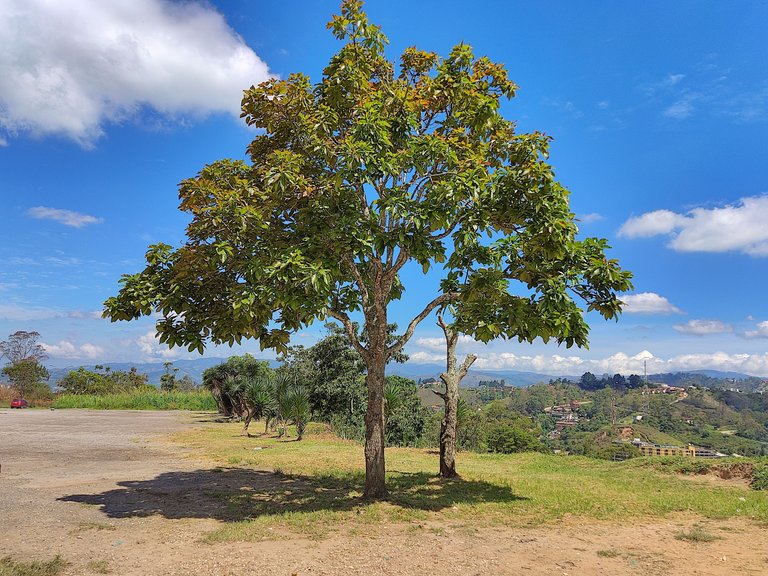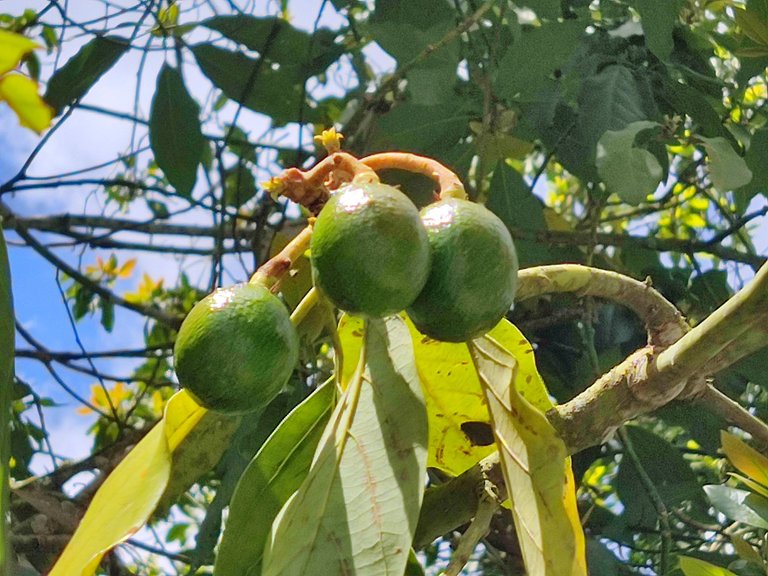 At first glance, its fruits were still immature. I could tell by its size. When I searched in Google Lens the fruit was more similar to a type of avocado called "avocado reed" whose scientific name is Persea Americana Reed.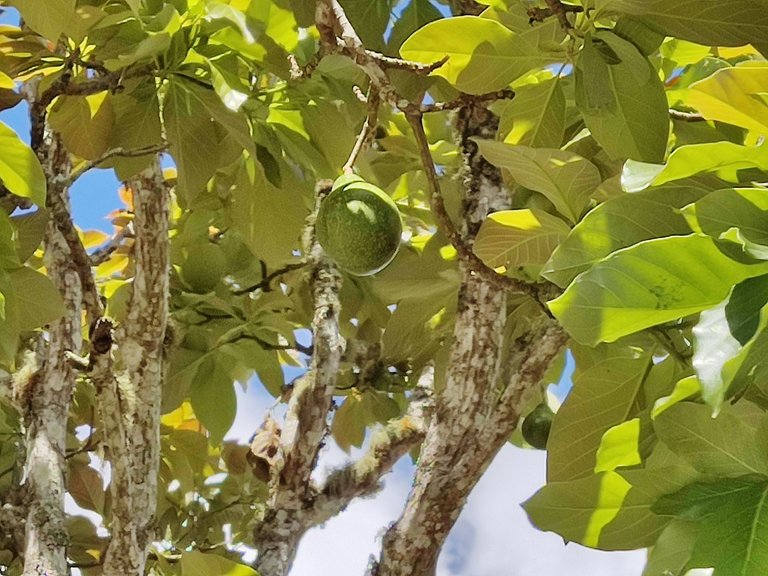 This is a round fruit, with shiny, bright green skin. However, I would have to observe these fruits again in a few more weeks to determine if they will take on a pear shape and if their skin will become rough and dark, if so, it would be the traditional avocado tree Persea americana.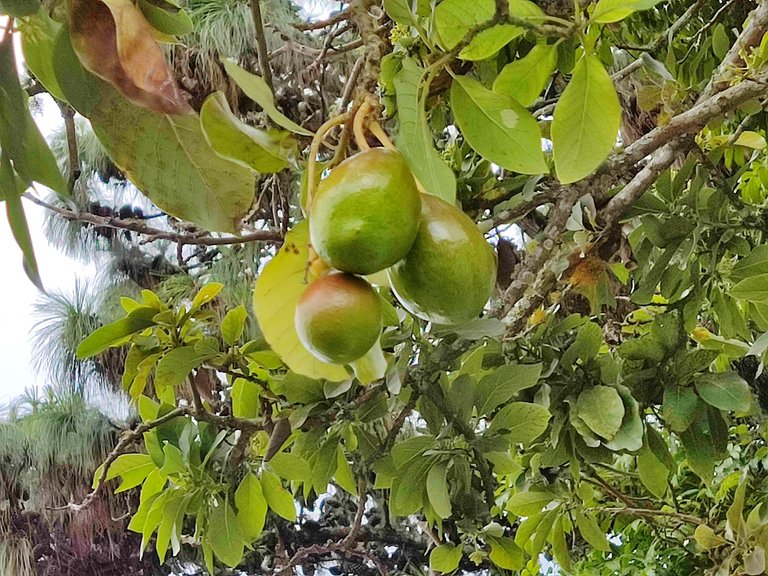 The fruit of this tree is delicious, in America we use it a lot to make sauces like guacamole (Mexico) and Guasacaca (Venezuela), but it is also eaten as part of salads. Its flesh is soft like butter. I eat it as a dip with bread. I mash a ripe avocado and add some lime, salt, and finely chopped onion. I could eat kilos of this 🤣🤣🤣🤣.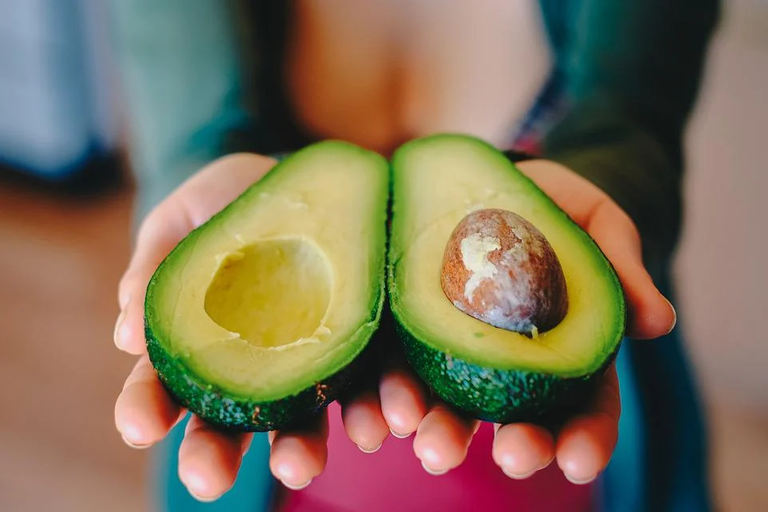 Source
I continued my walk and not far away I found a soursop bush. I called it a bush because these trees can reach more than three meters but this one was only one and a half meters but it already had fruit. I must tell you that all these fruit trees I found are wild. There is no one taking care of them, nor do they belong to a particular plantation.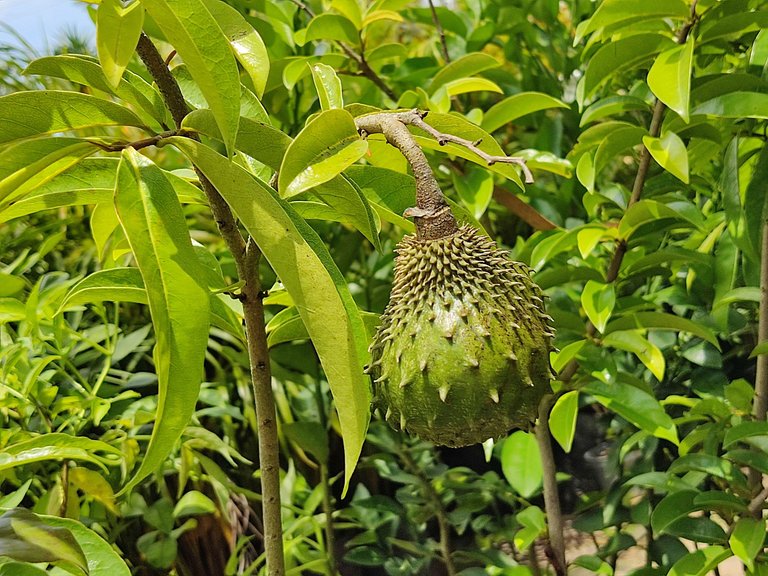 The scientific name of this tree is Annona muricata. It produces a very rare fruit. Its internal structure is white composed of several segments of soft pulp and each one has a seed. It is very aromatic, and sweet and some can weigh up to 3 kg.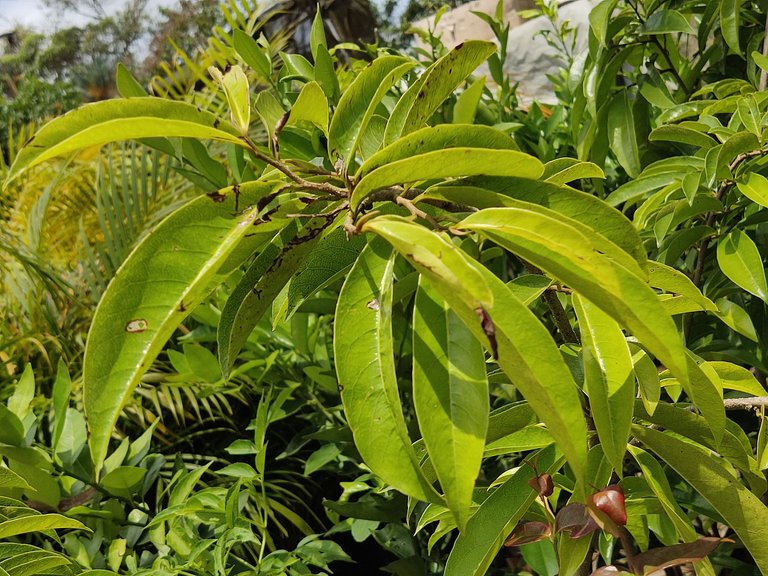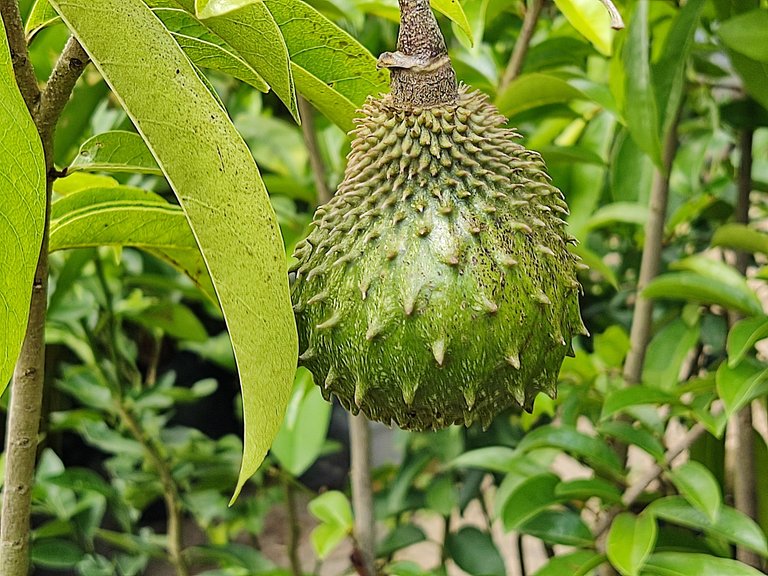 Juices, jams, and desserts are prepared with this fruit. My husband loves this fruit, but I don't like it. I think I must have bought it a couple of times to please him. Those are the things you do for love 🤣🤣🤣🤣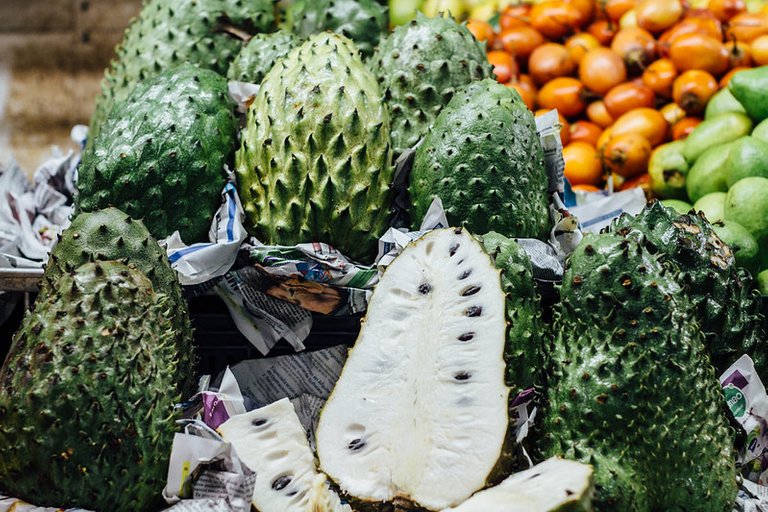 Source
Just when I thought the fruit surprises were over I come across this beautiful cactus. It is known as nopal and its scientific name is Opuntia ficus-indica. The leaves of this shrub are usually used for medicinal and edible purposes. Did you know that in Mexico nopal salad is prepared? To eat the leaves, the green covering is removed with a sharp knife and a transparent gelatinous pulp is obtained. This is the edible part.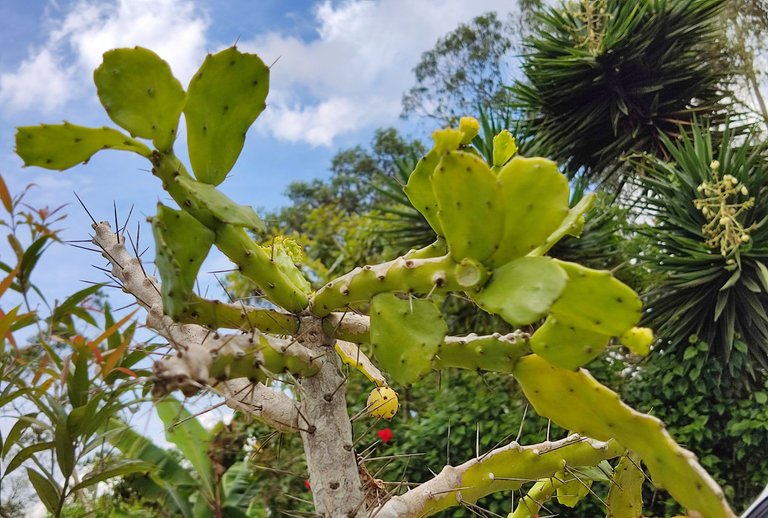 This cactus was almost two meters tall and was in the flowering stage and forming its fruits.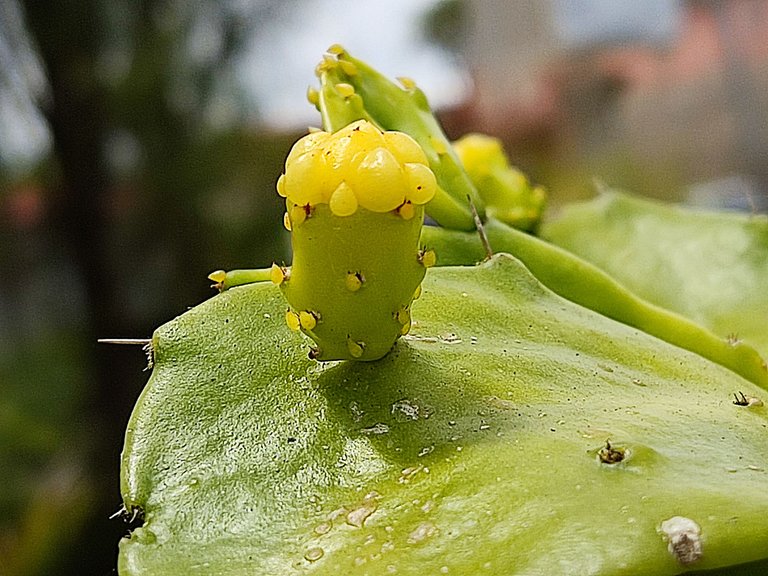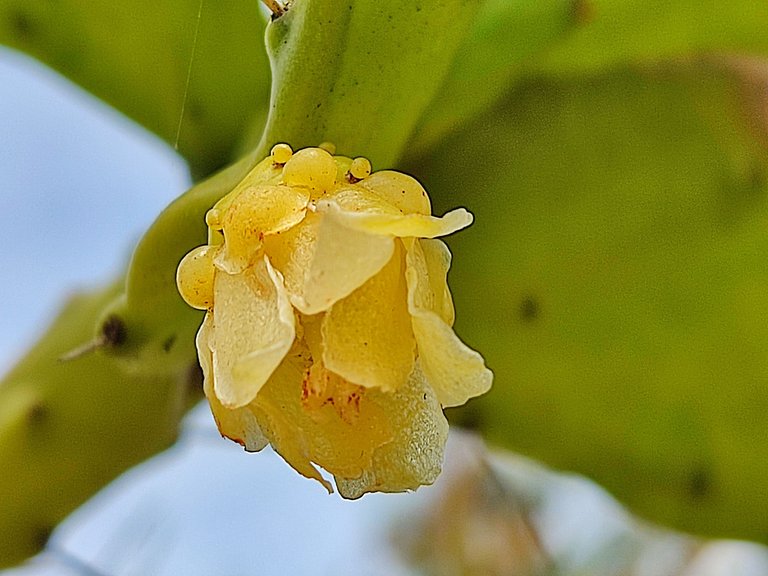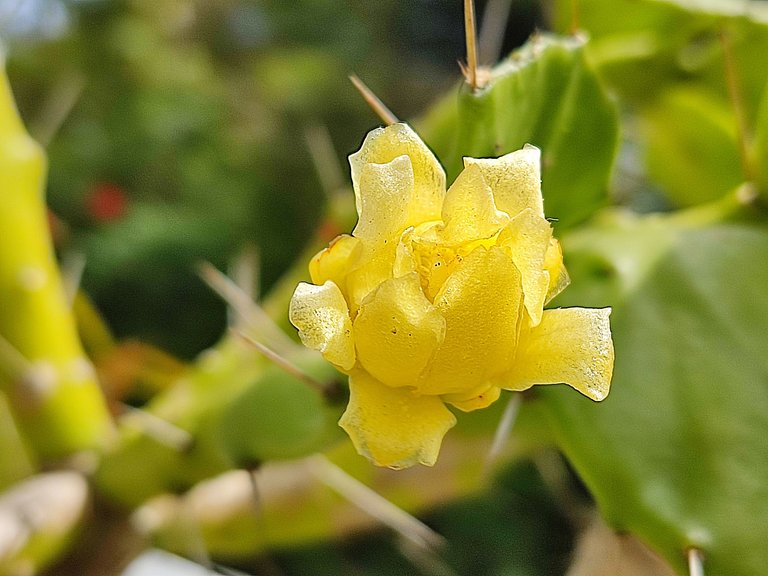 Its fruits still have a rounded shape. When ripe, they are cylindrical and their skin can be orange, reddish, or deep green.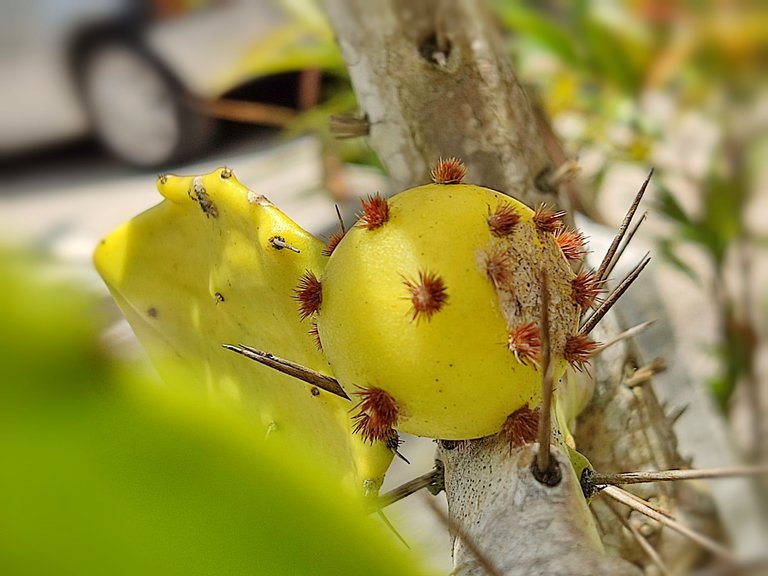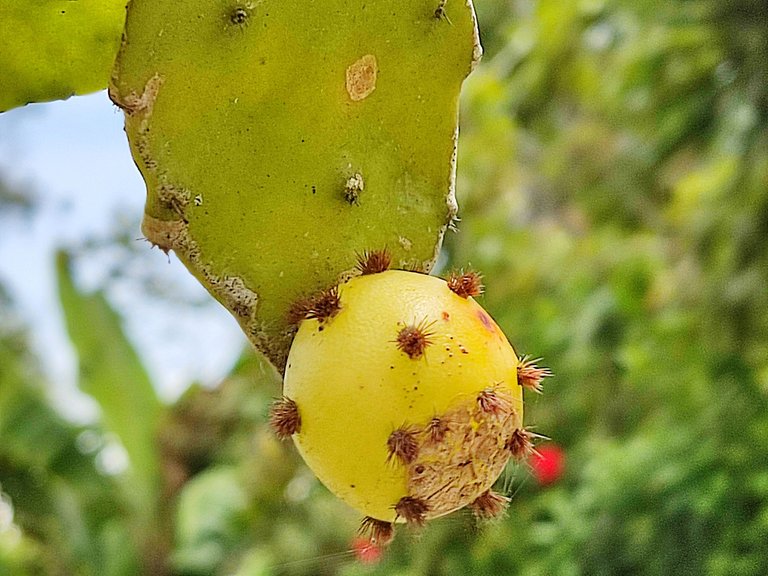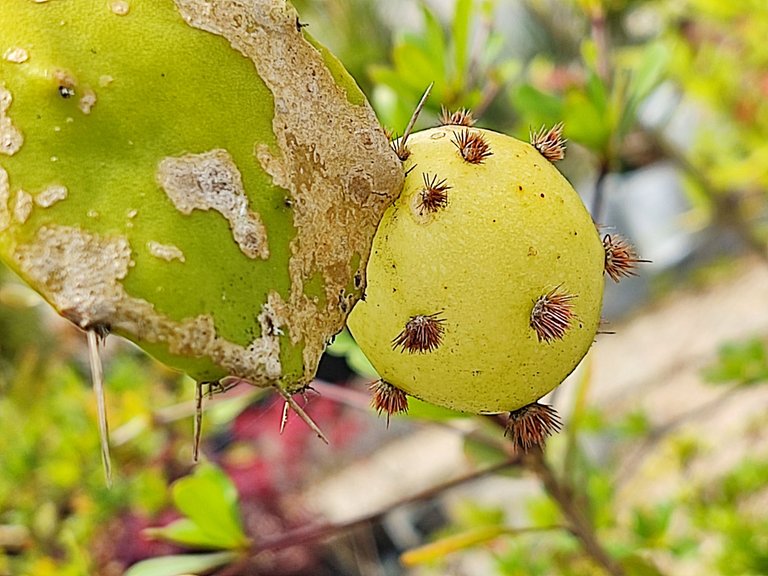 To consume their ripe fruit you must take them with a glove because their peel has very thin thorns that get embedded in your hands. It is painful!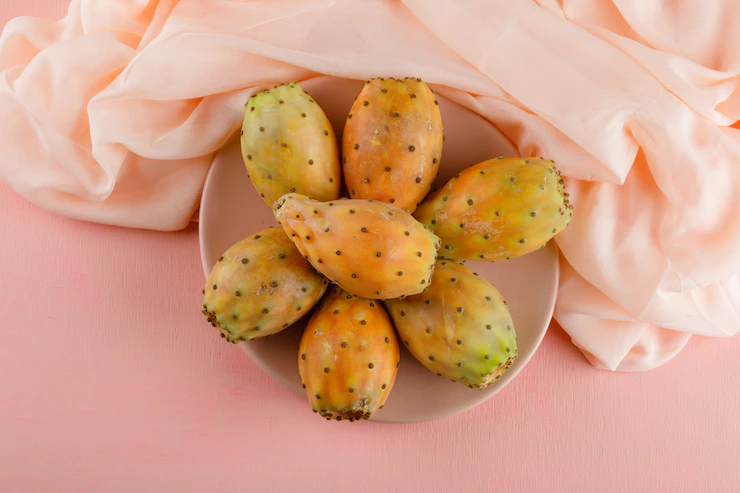 Source
Its fruit is called prickly pear, it is sweet and juicy, however, it has many seeds. There are some people that these seeds cause a sensation in their teeth so they are not very fond of them.
Source
Of course, after seeing so many fruits on this walk, I came home to eat a delicious fruit salad that I had at home. It's a wonderful way to hydrate and consume natural sugar, vitamins, and especially minerals which I surely lost a little when sweating on today's ride. It was rewarding this walk and the best thing is that I was able to take pictures of every element, enjoy a sunny day, be physically active, get to know these fruit trees, and share them with you. It was a great day!

Thanks for reading. See you in a future post!
All images are property of the author except those that have their sources.