I haven't been to many places recently but we went to one nicely maintained playground the other day and the children had a blast!!!!
Look at how fine the weather was! It was 4pm when we decided to ask if their cousins want to come out to a playground to hang out.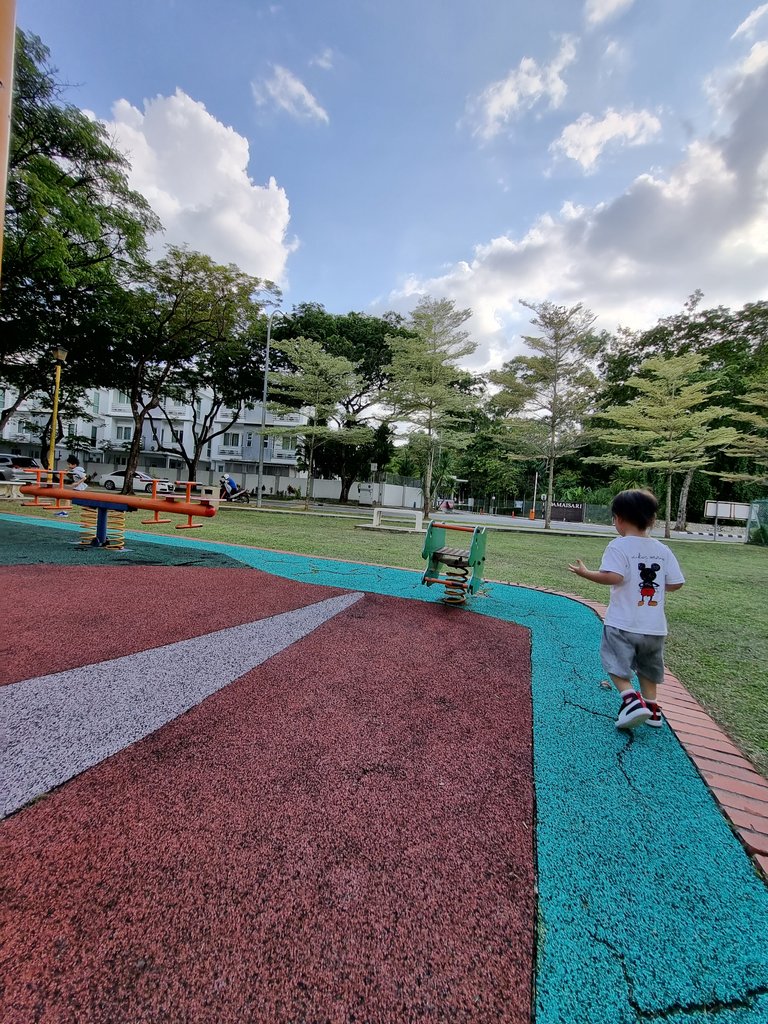 My eldest son has been wanting to play a certain game with his oldest cousin for a while, called Blockman Go. He wants to ask the cousin some questions about it and wants some play time with him where they can connect together and play next to each other.
My mum-in-law is taking care of the nephews for a few days as their parents are away for their anniversary celebration. After seeking permission from their parents and also asking if the nephew's keen or not, then off we went to pick them up.
The boys held hands together as they walked down the stairs and were excited to go pick their cousins and grandma!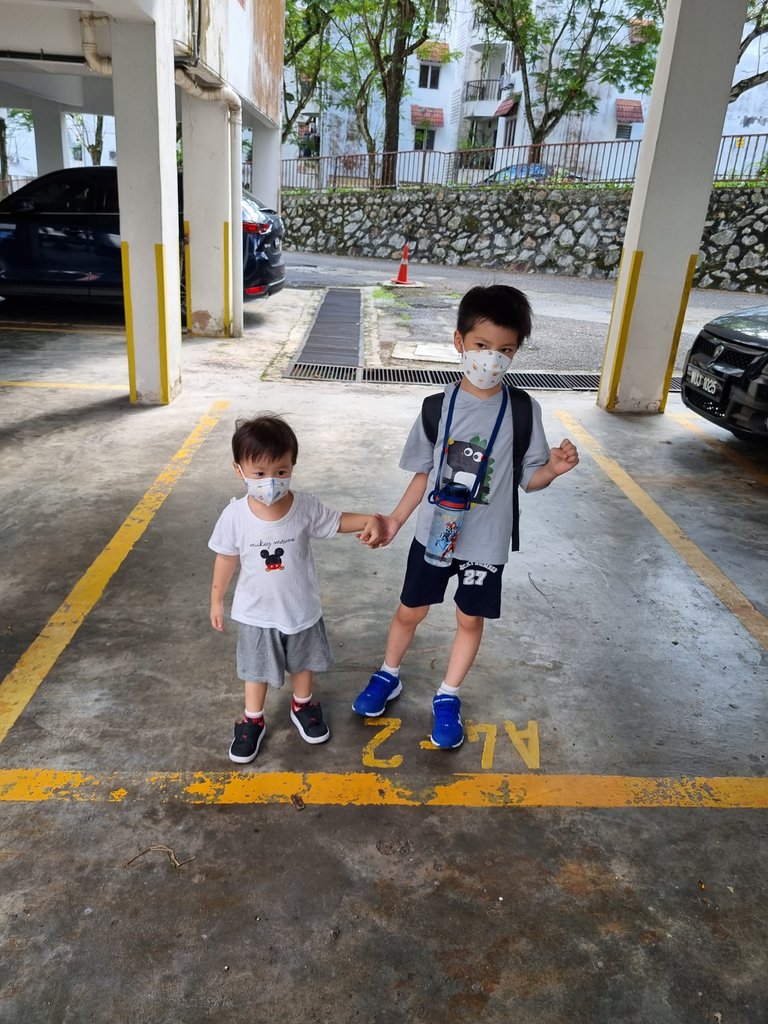 I wanted to go to a further park , the one I went before and love the cooling place for relaxation. However it is a distance away from us and I doubt if we could be back on time for dinner and early sleep to prepare for school the next day. So I aborted that plan and just drove around nearby to find a playground and we remember there is one near a friend's house.
My eldest son has been here with me before when we needed to find a place to eat lunch right before his Mandarin class.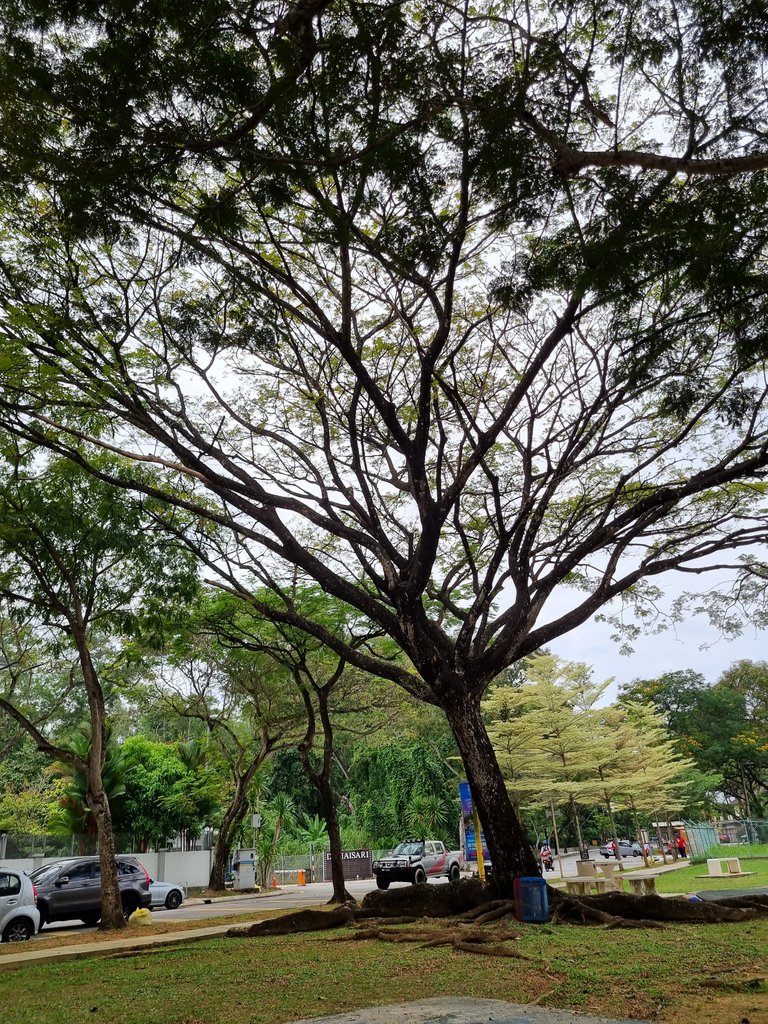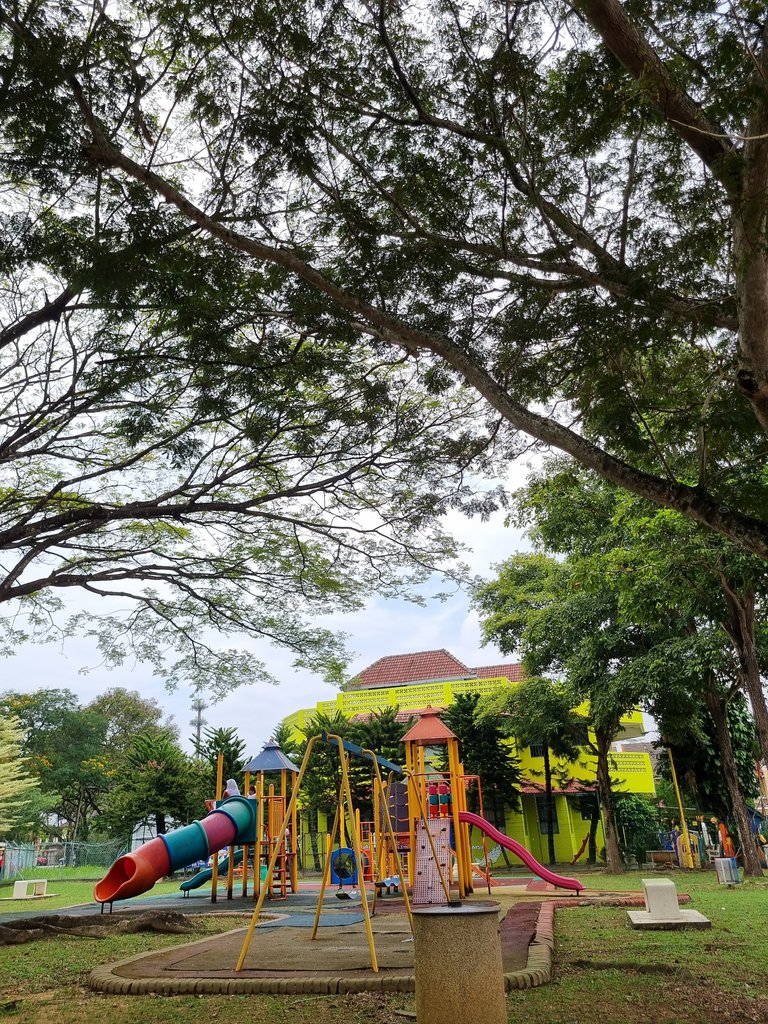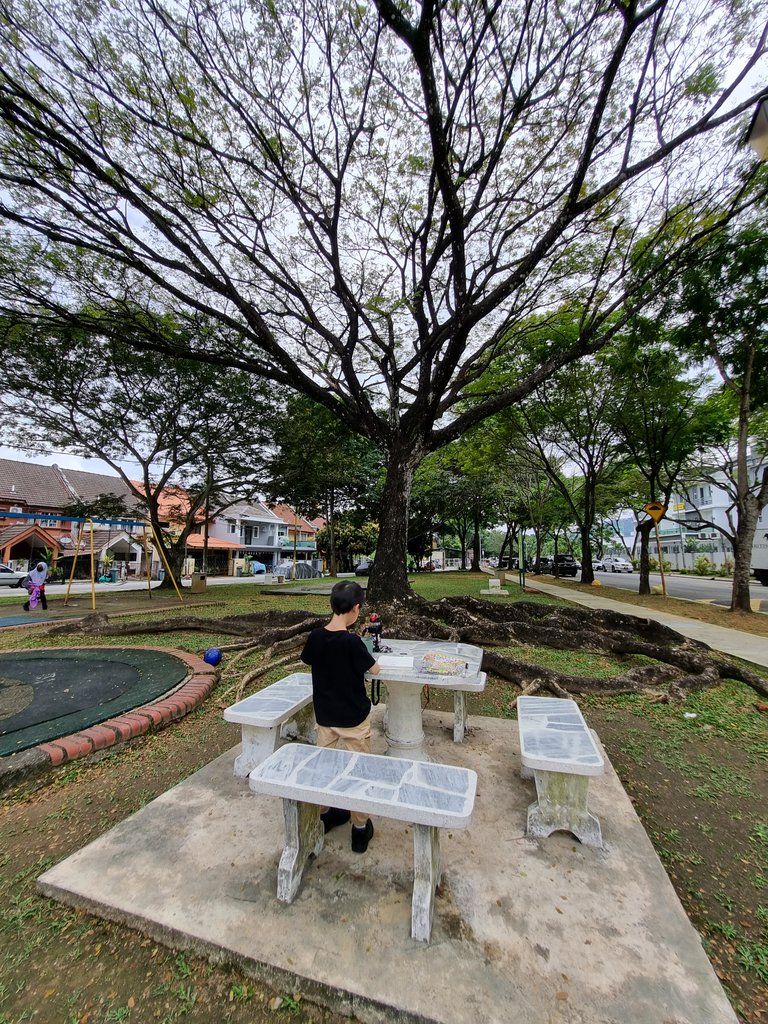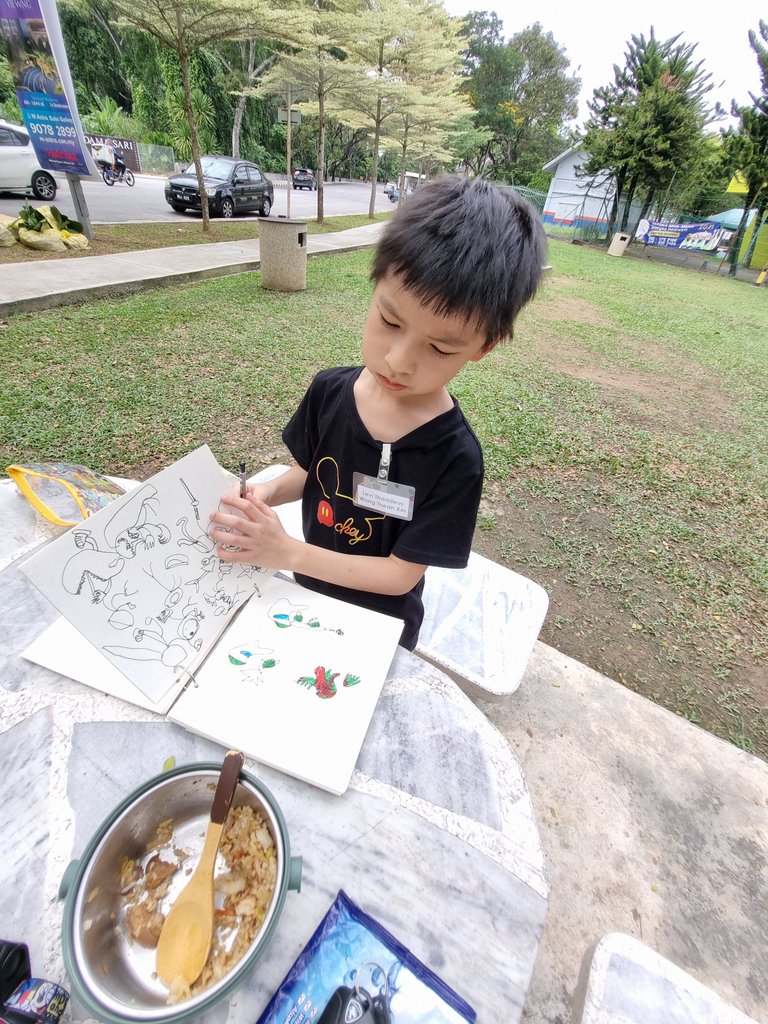 After a hiatus of not visiting this playground, we came back with his cousins and brother and grandma too!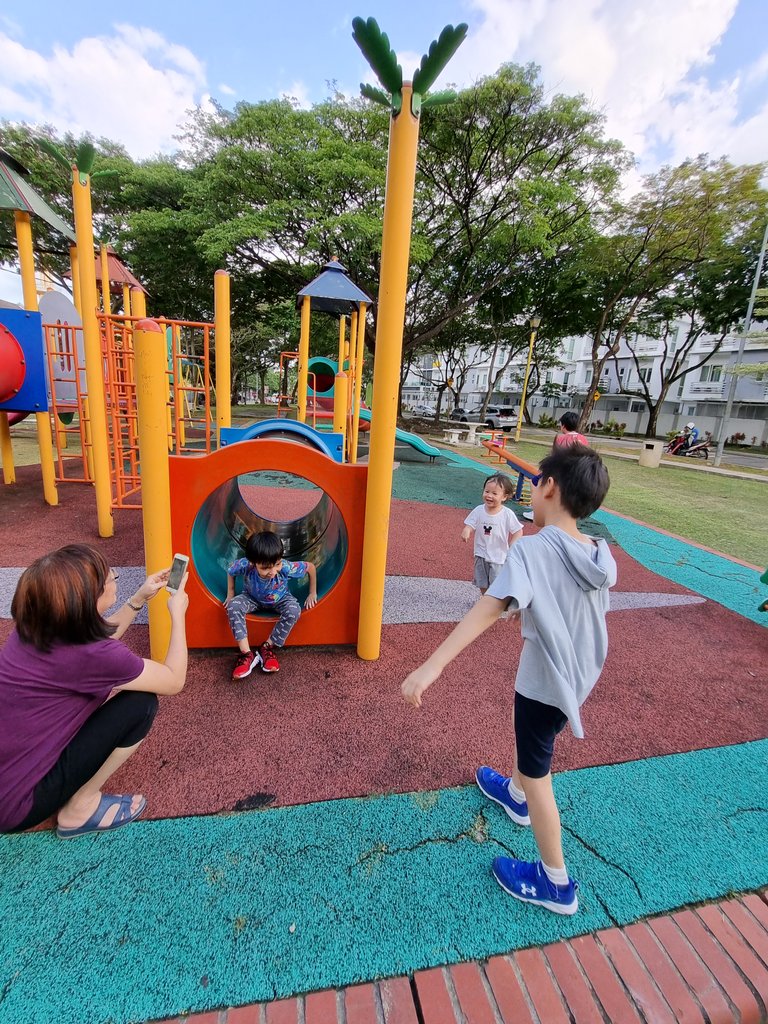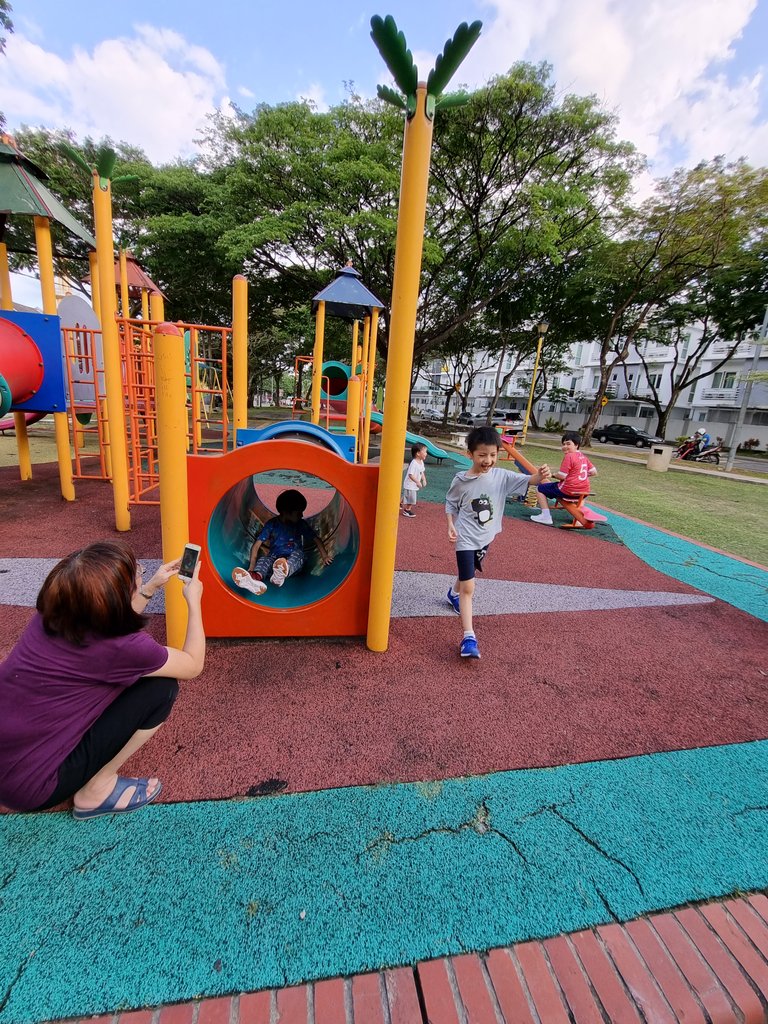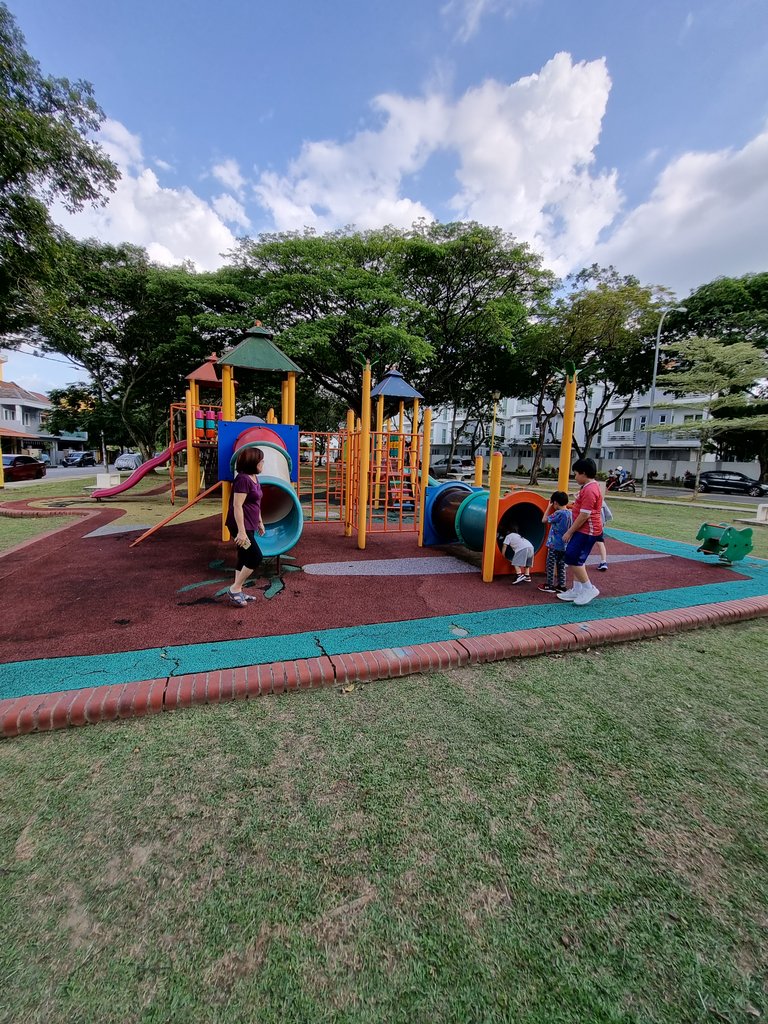 I like the playground facilities here. Though we always go to another park for basketball, the playground facility there is not maintained. Some steps are missing on the slides and their slides are usually infested by ants. This playground has very clean slides and all their steps leading to the slides are intact so my youngest did not hesitate to enjoy it.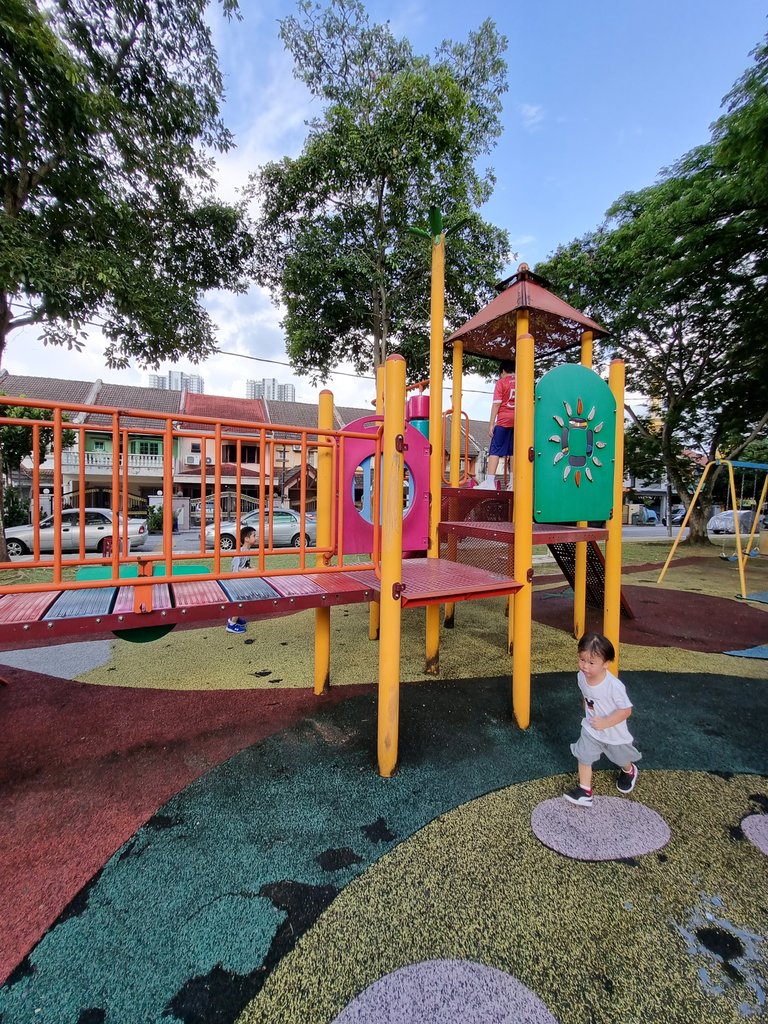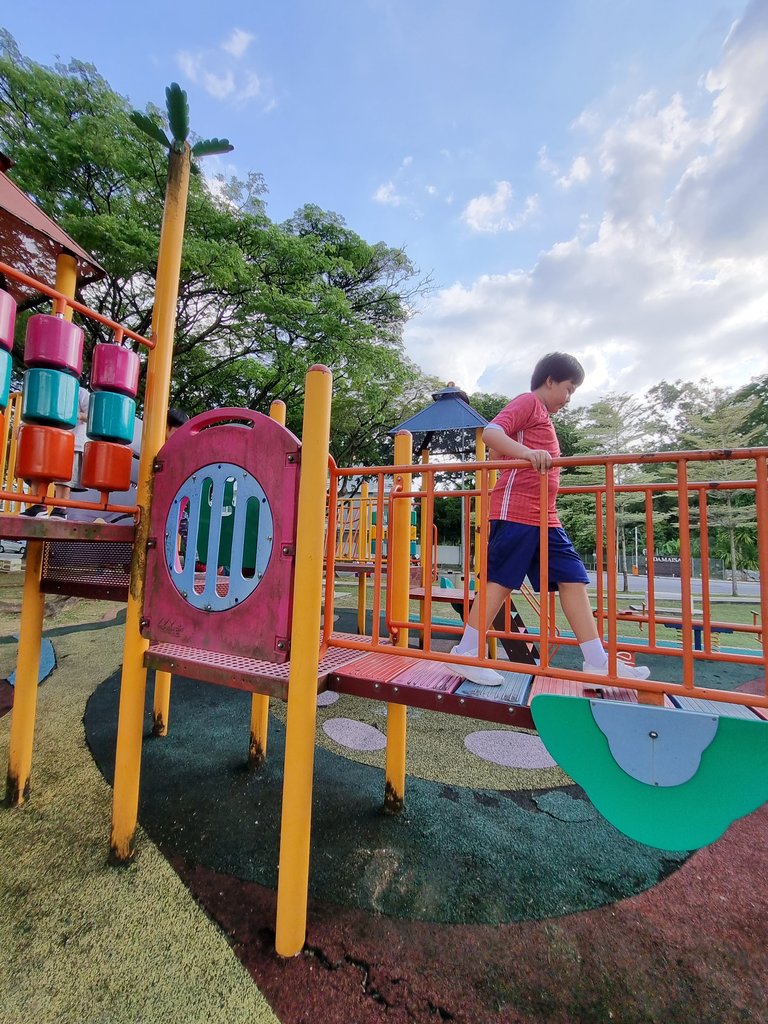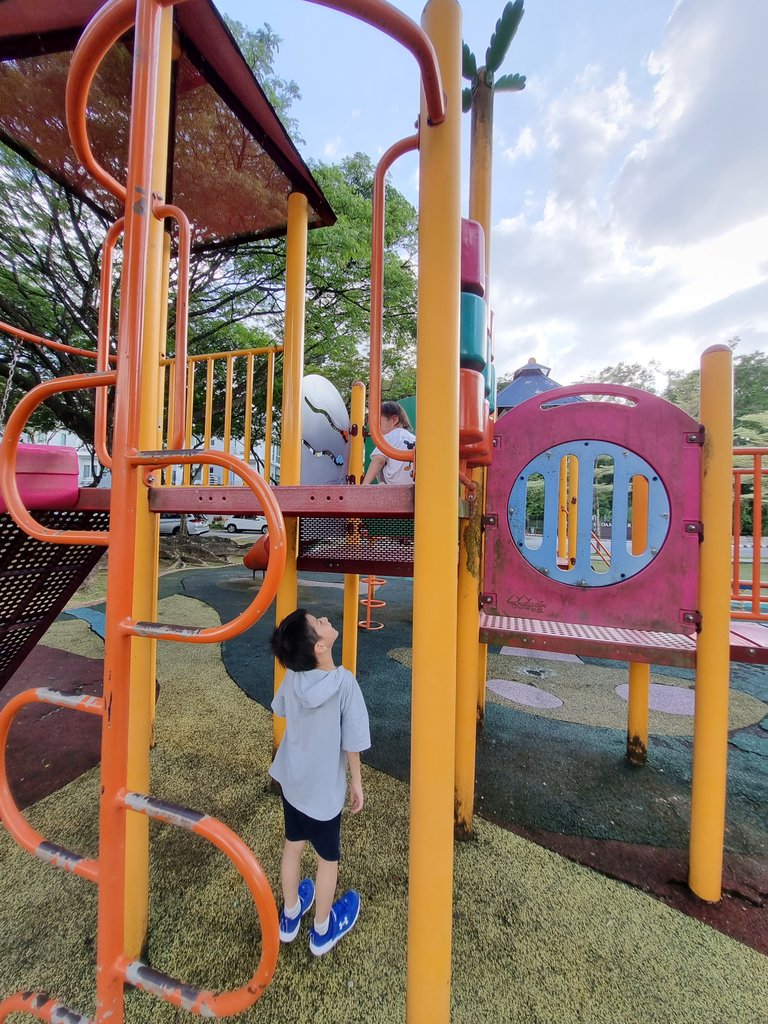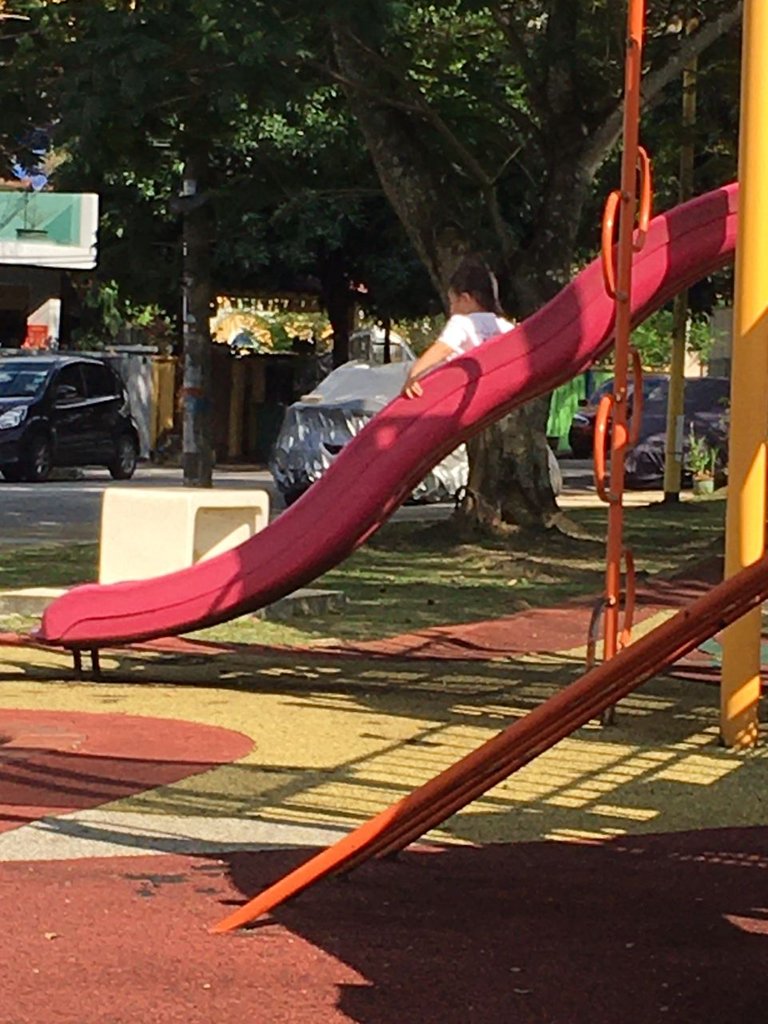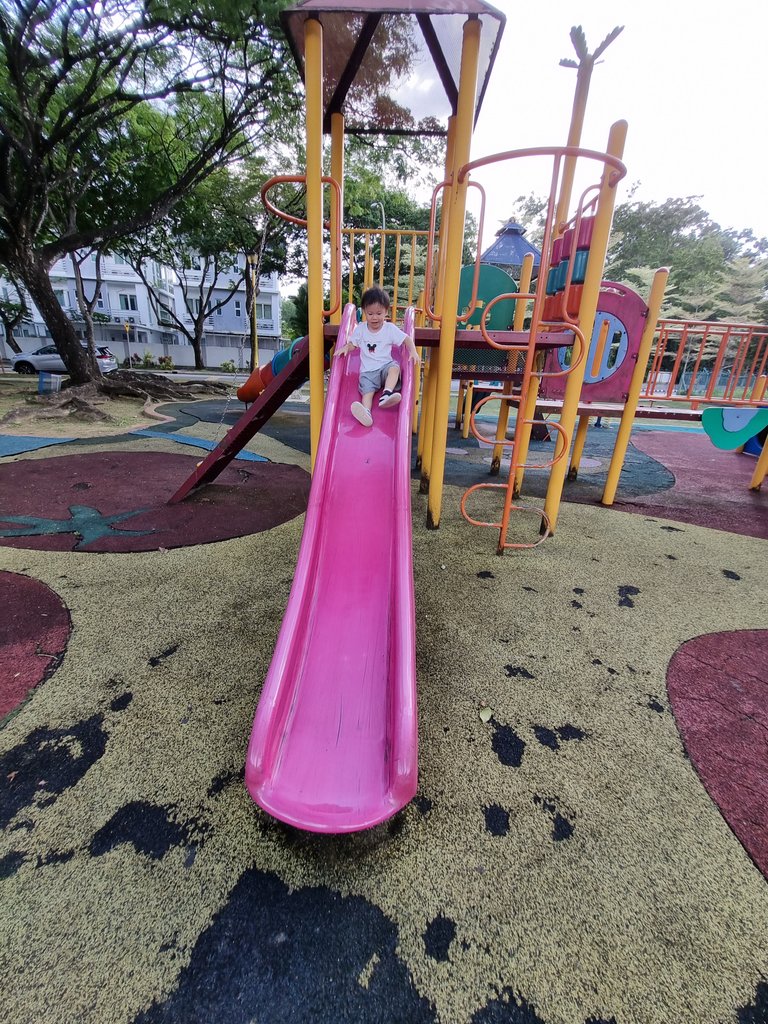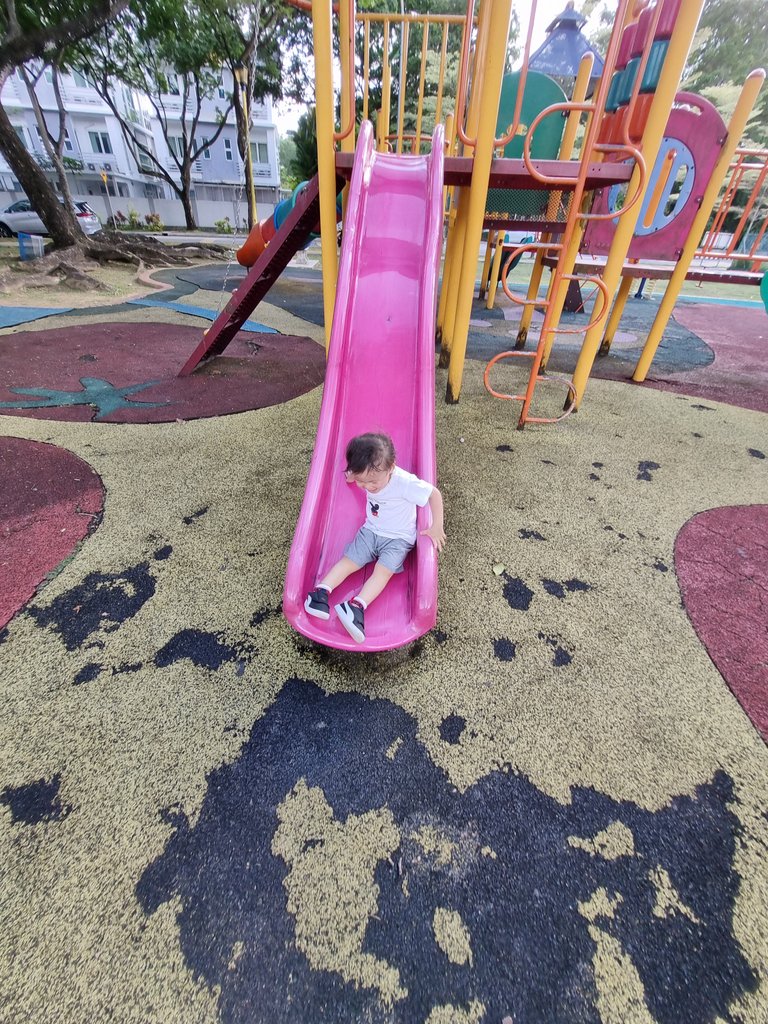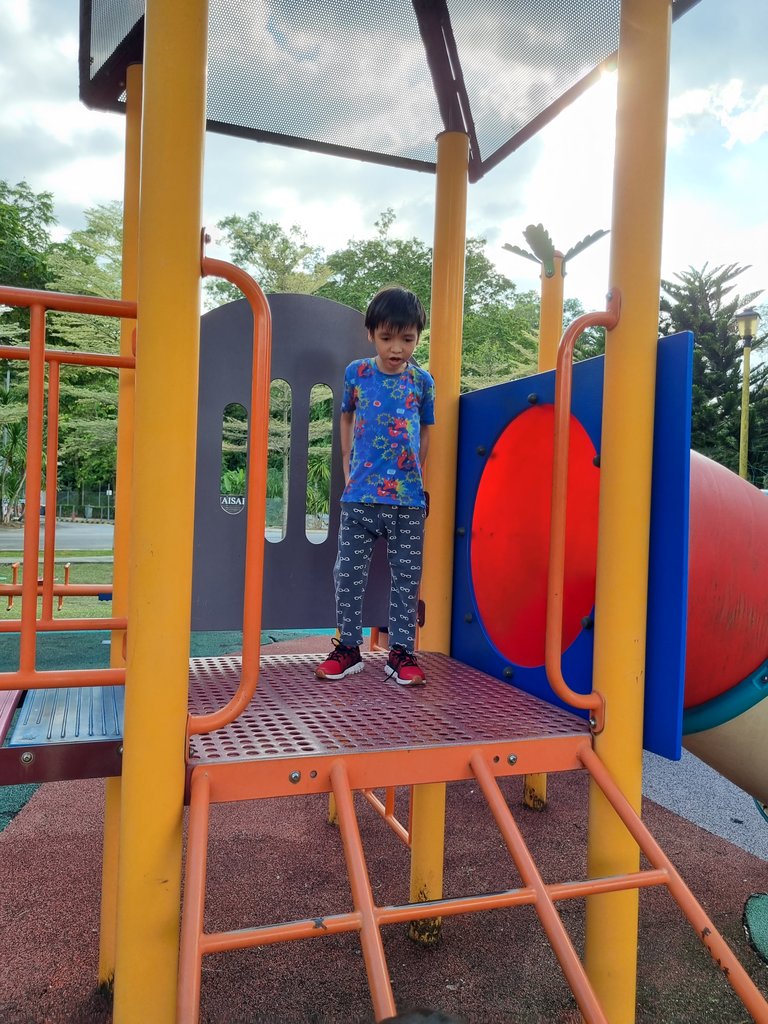 I brought him to climb once or twice and taught him where to step on then he went non-stop by himself.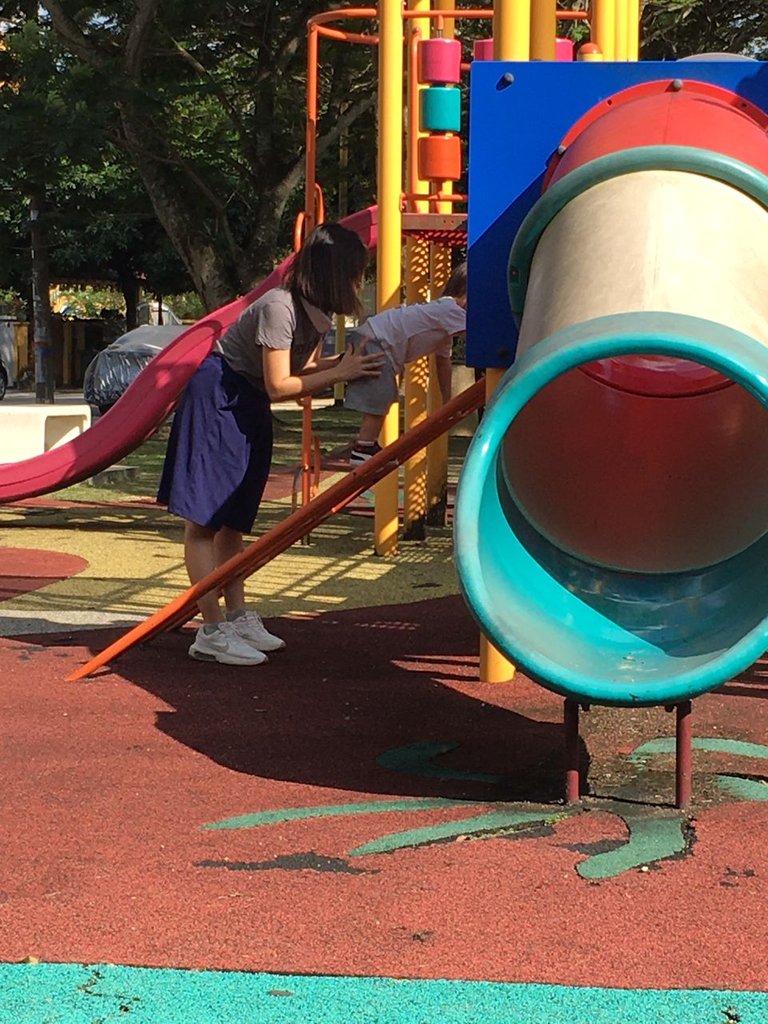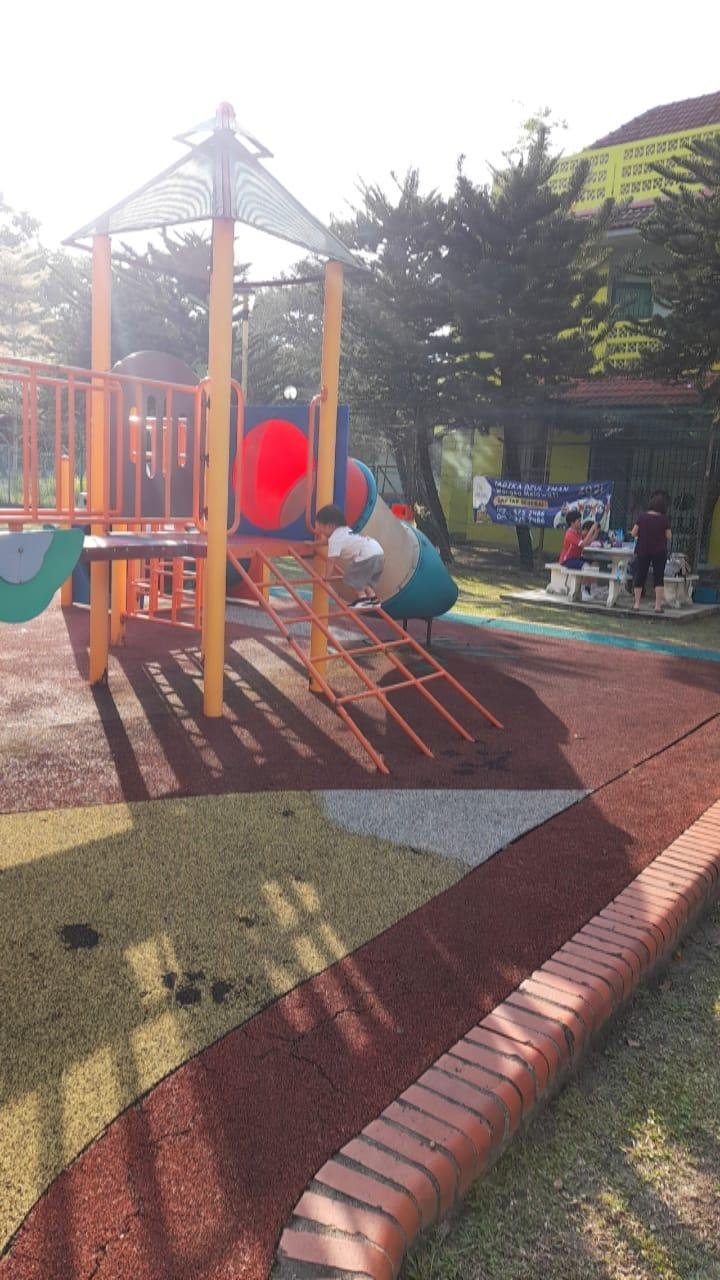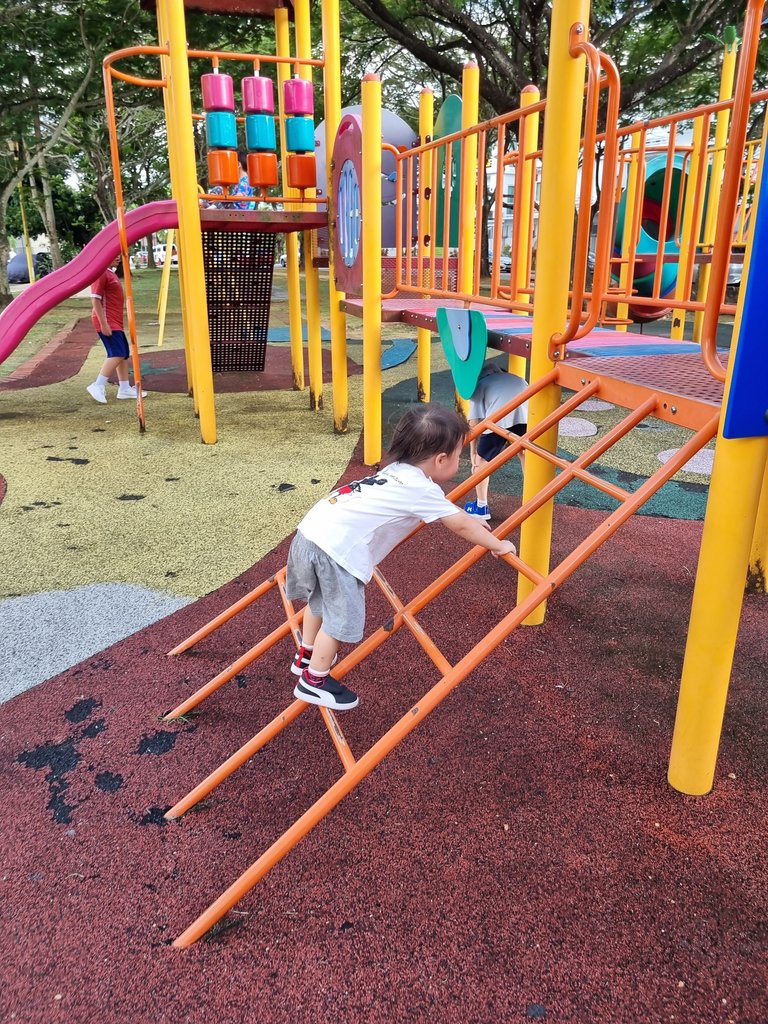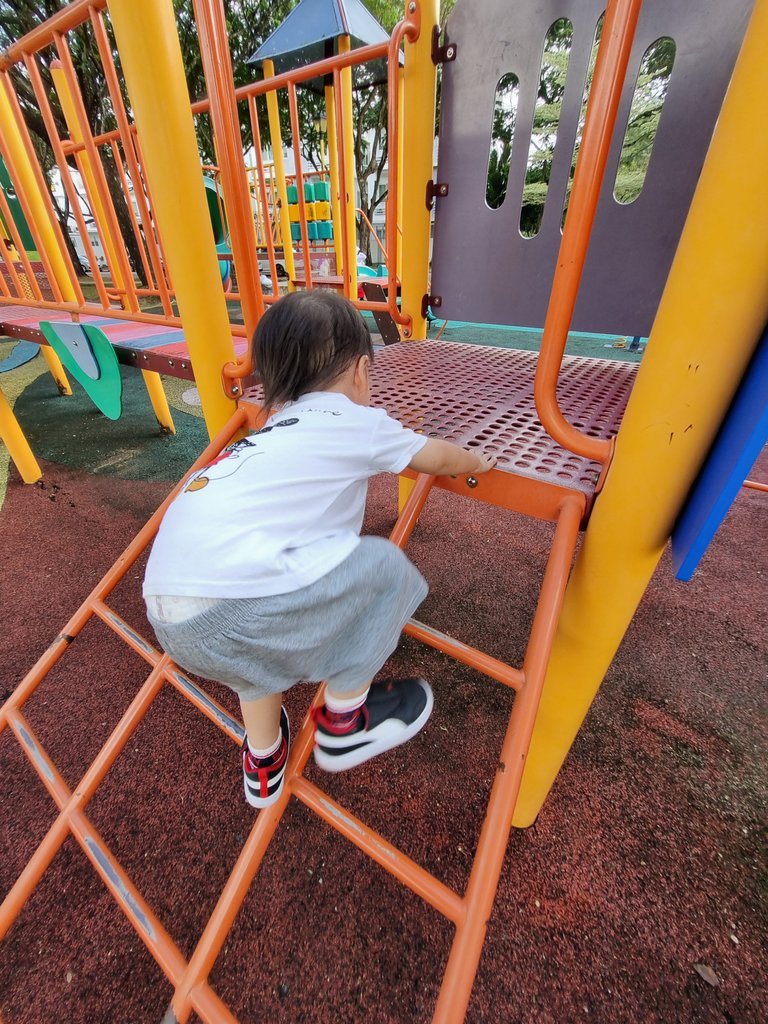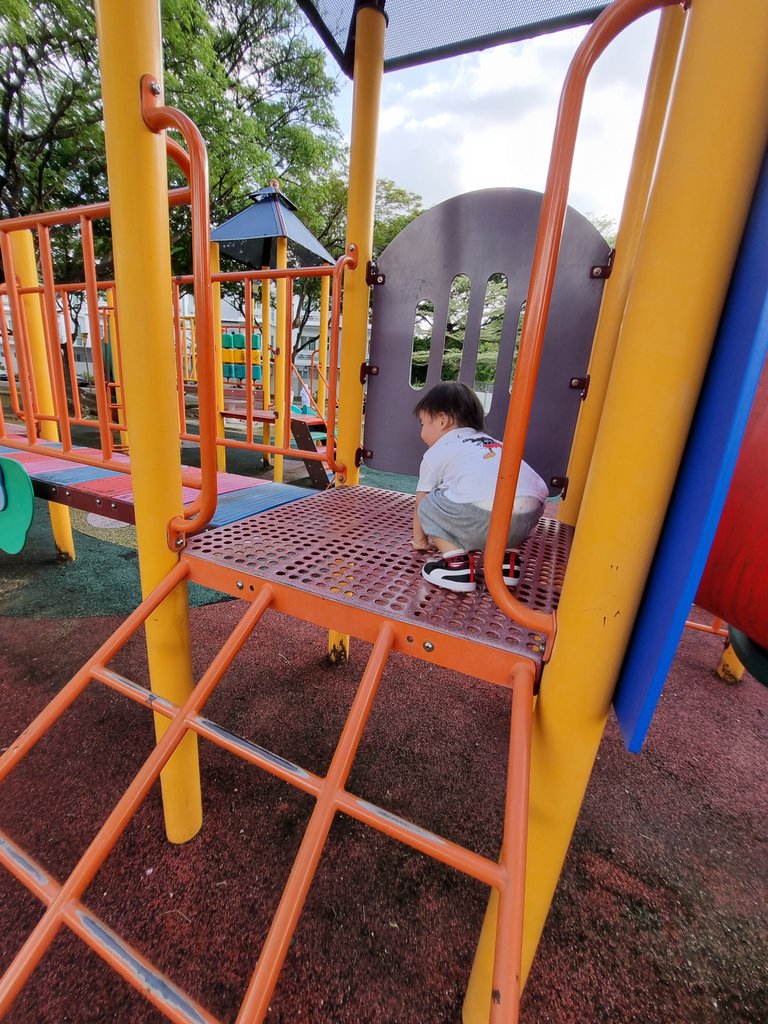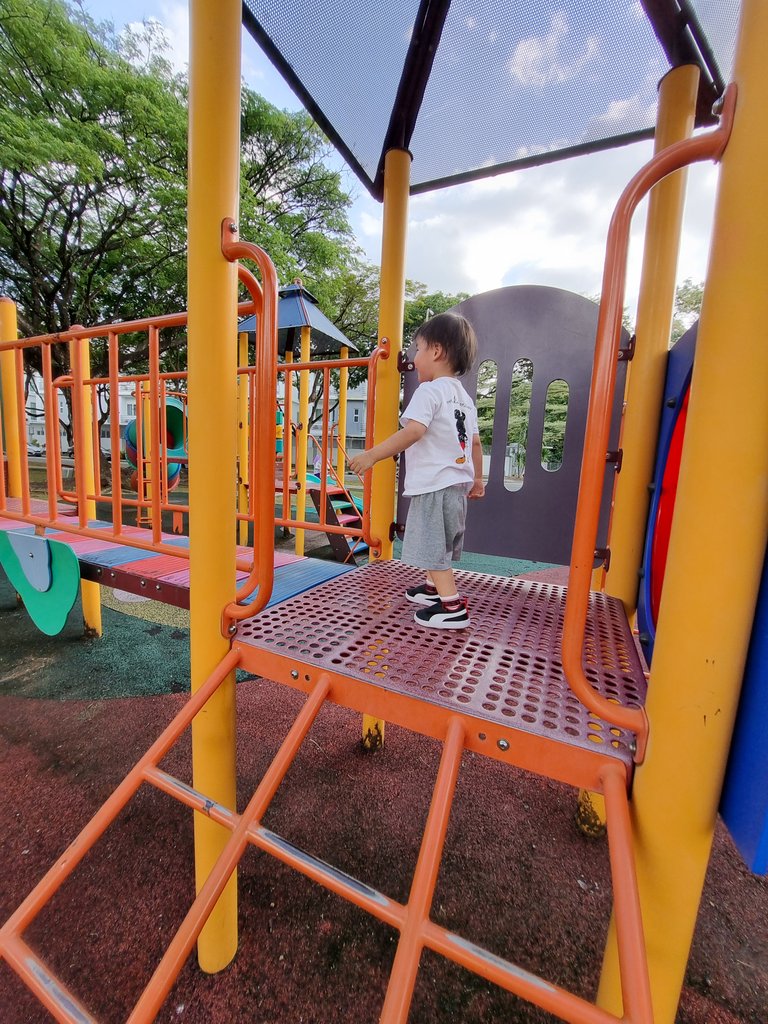 The children especially love this little tunnel here. All 4 of them even tried to squeezed in at one go. I too liked it cos I could hide there, away from the sun that was still setting.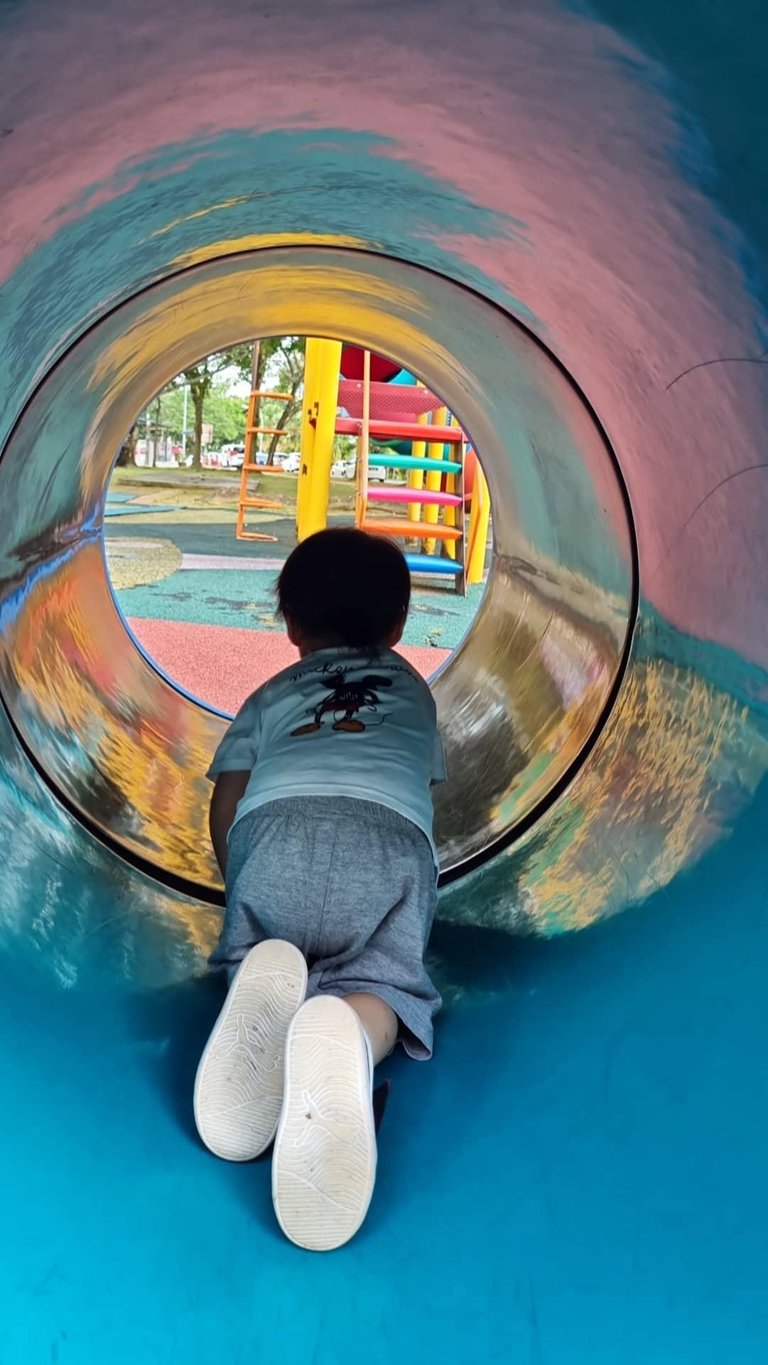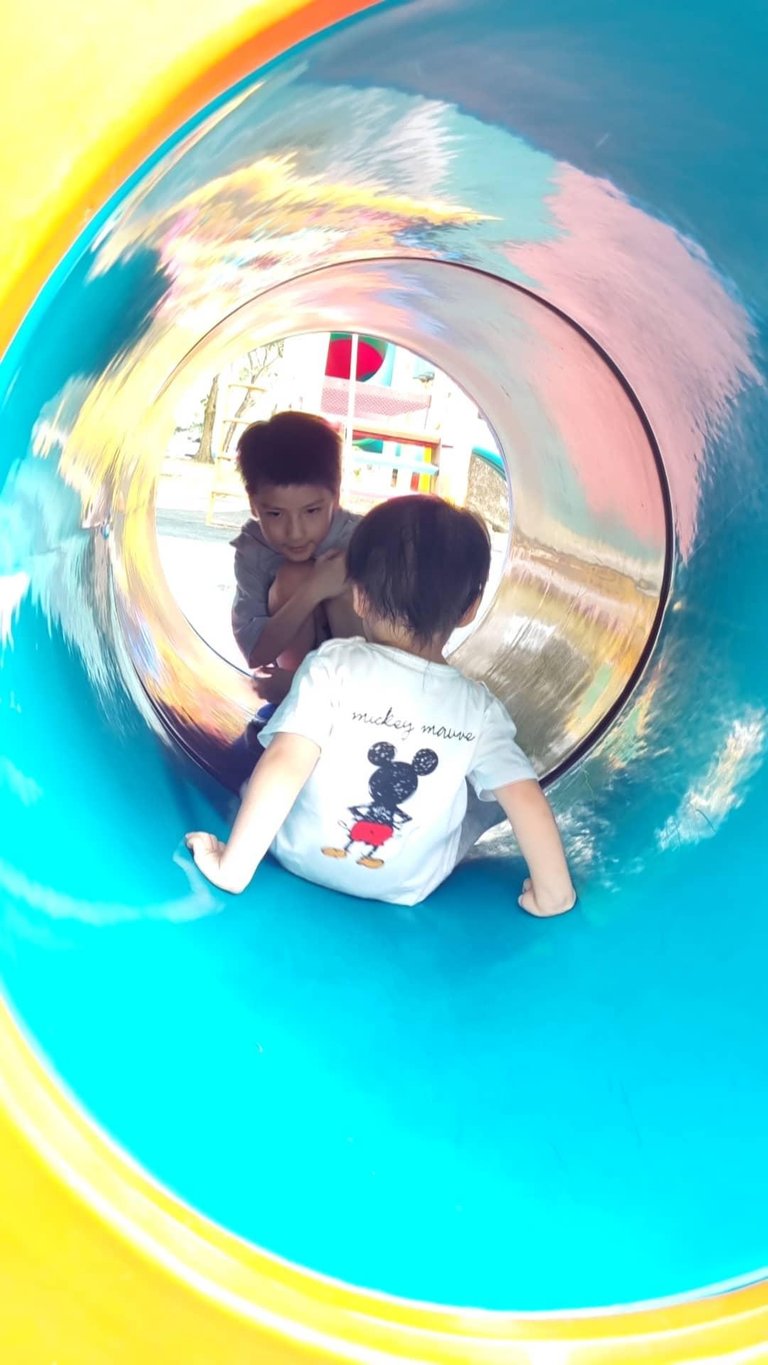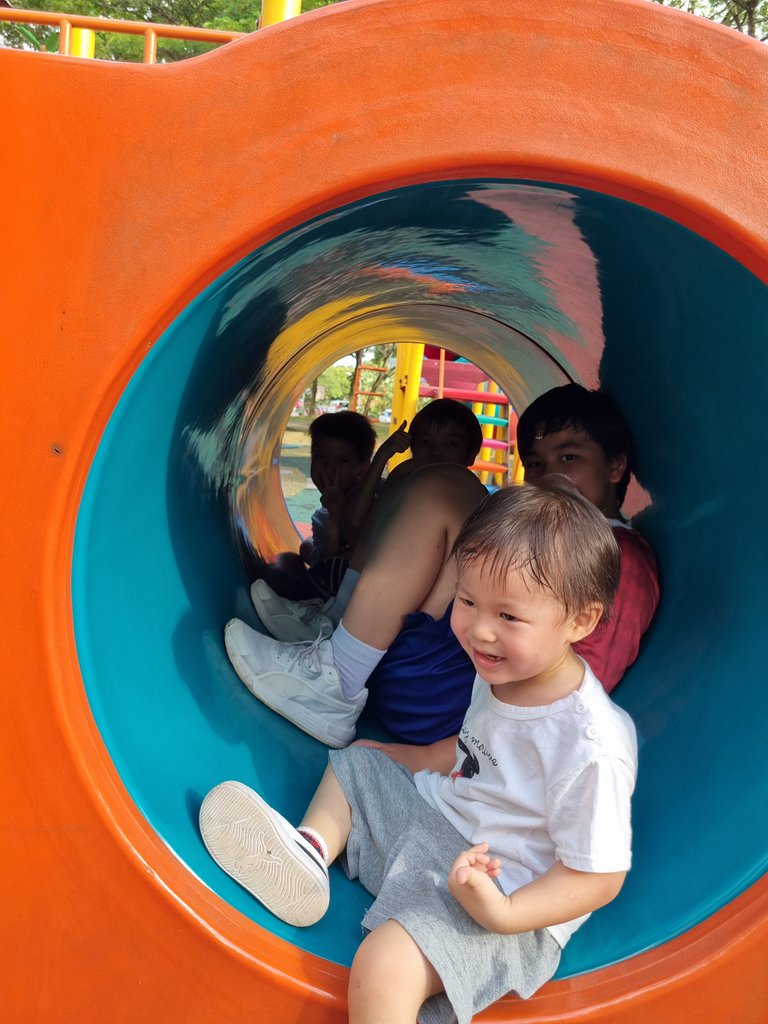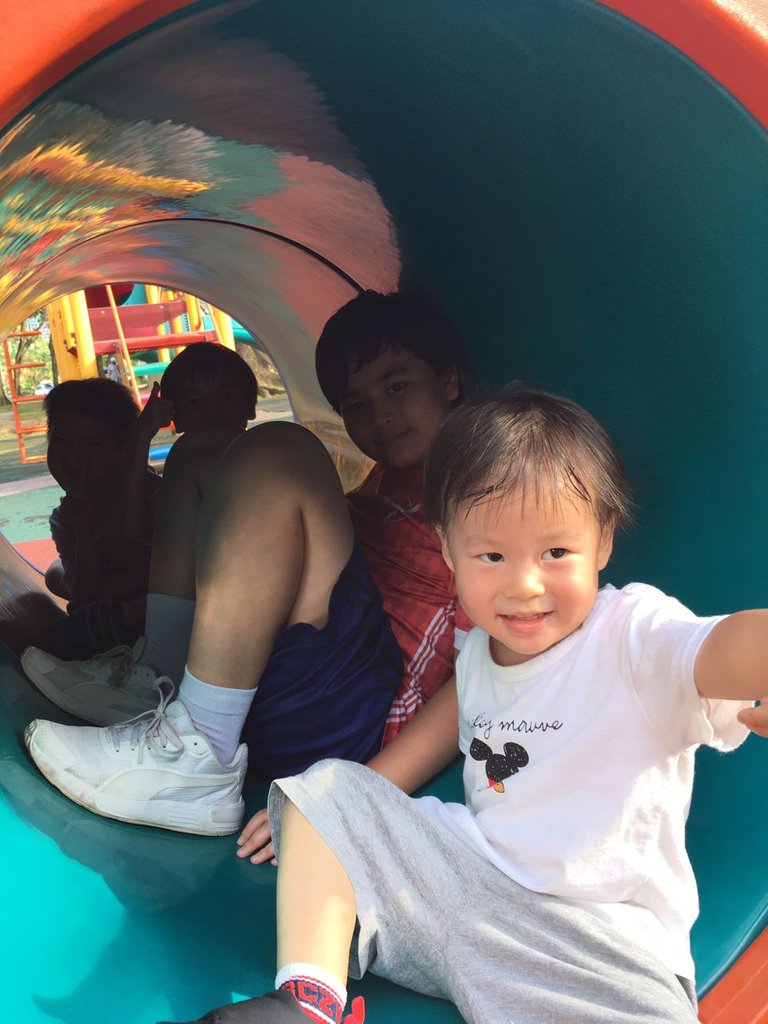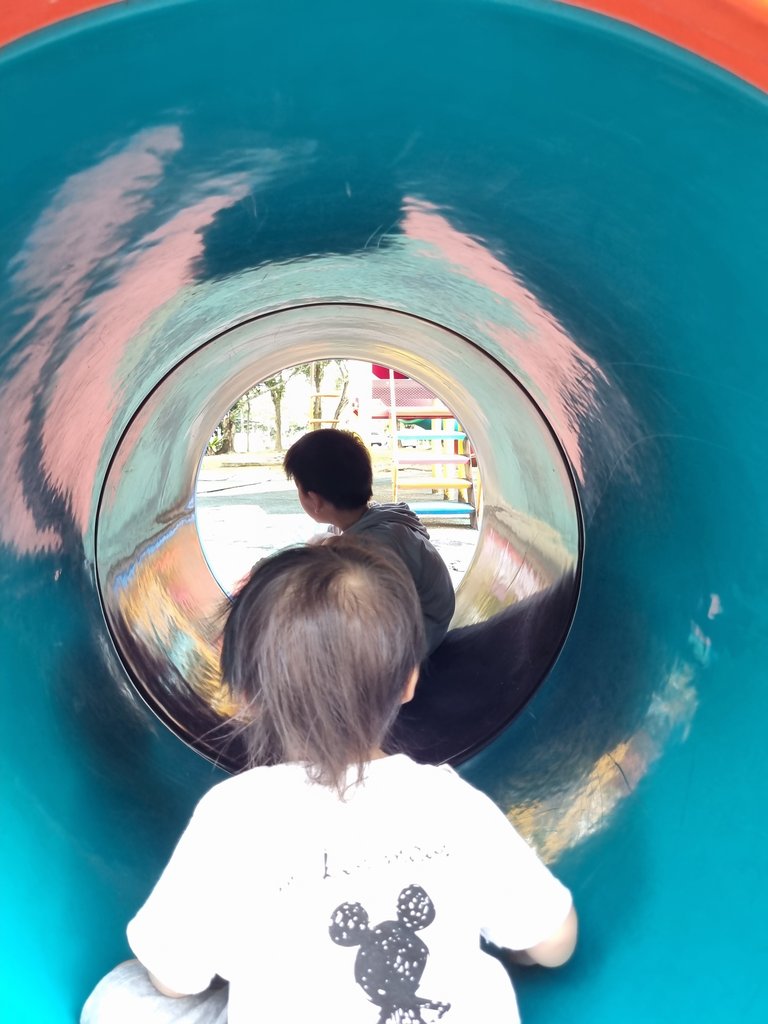 When the sun was still too hot, the boys sat down to play their games and had some simple snacks I brought.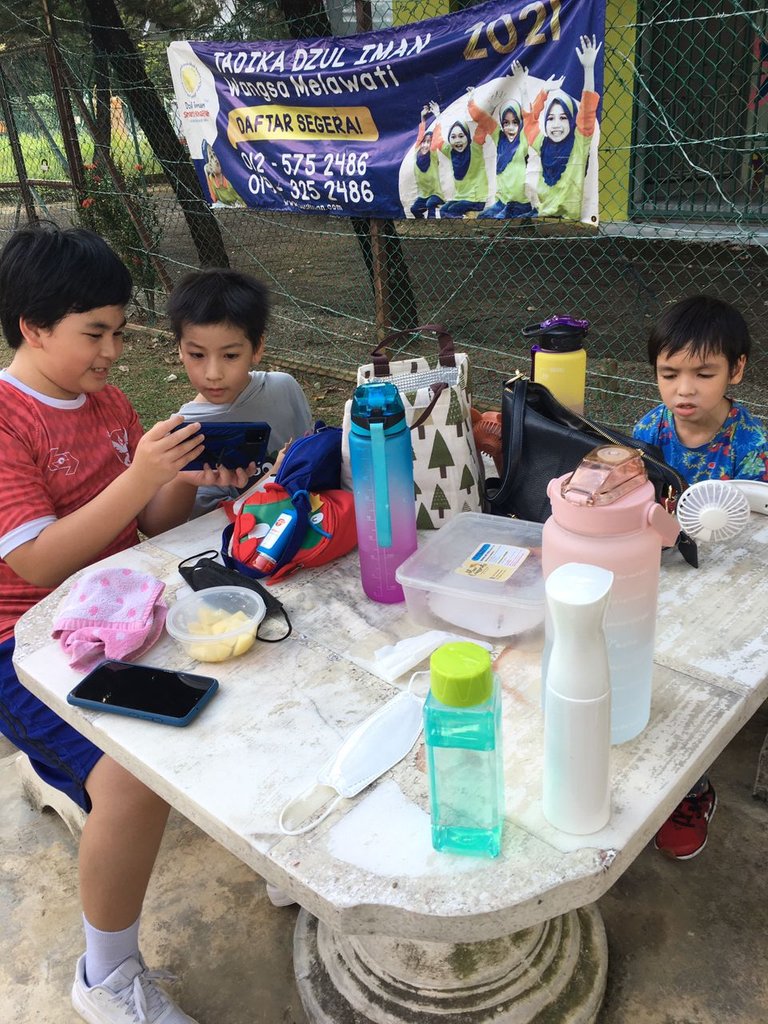 Then when there were big clouds to cool down the sun, they went back playing again at the playground.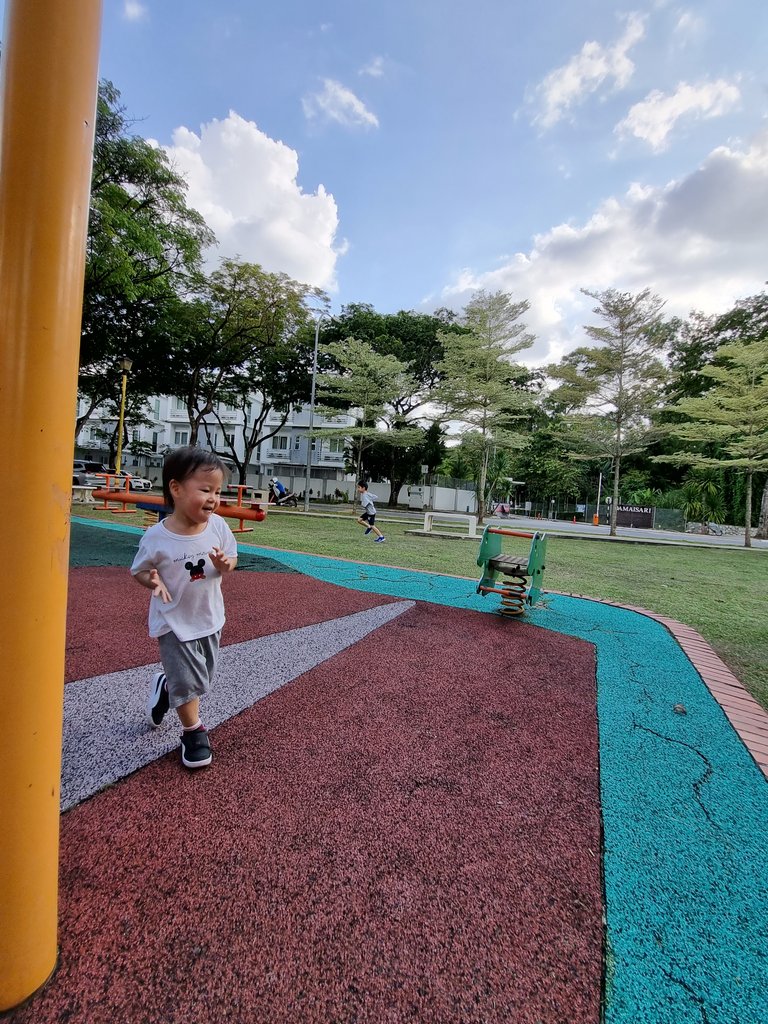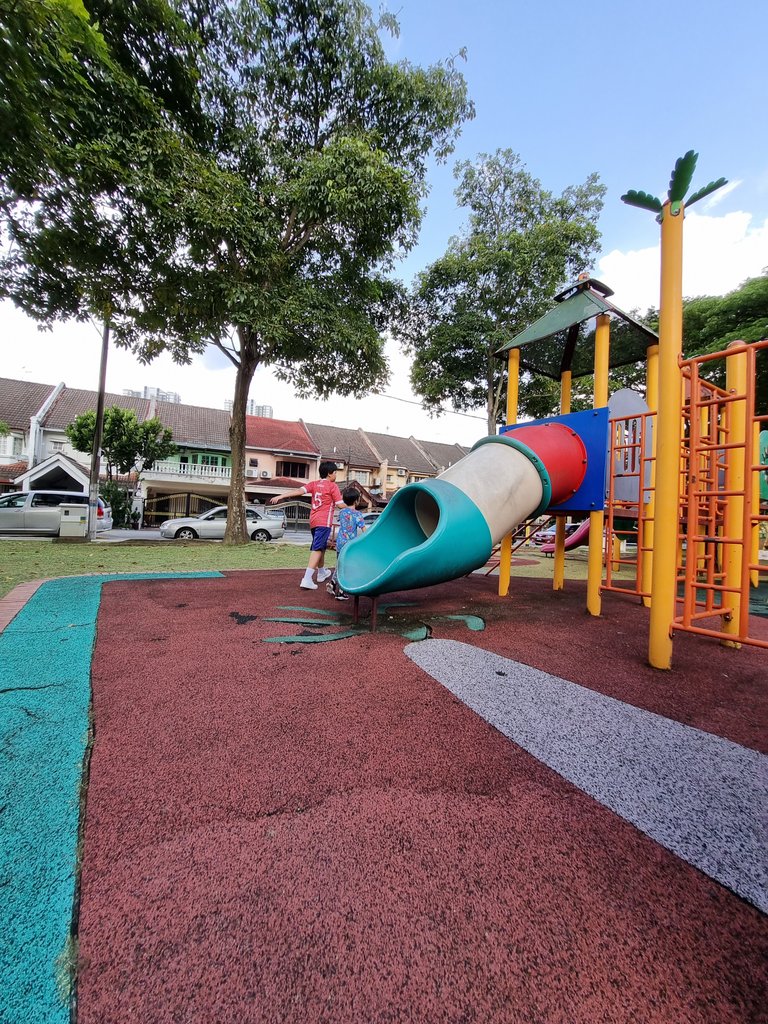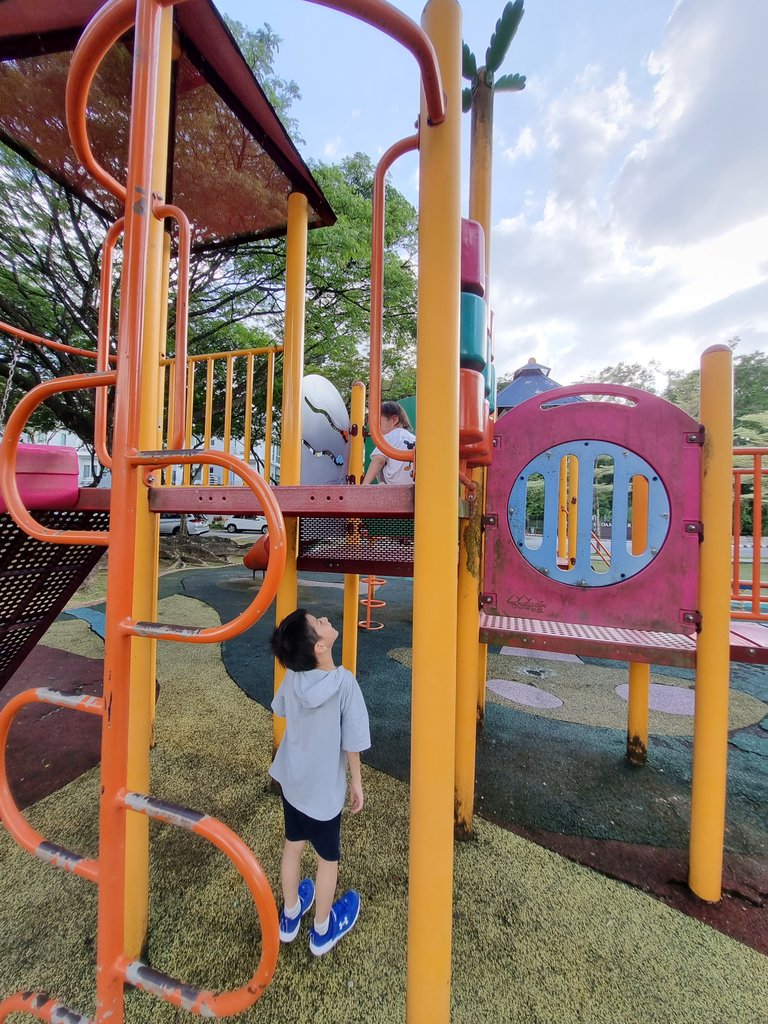 Only one boy could not stop and stay still. He went huntingfor cats and found one really pretty cat.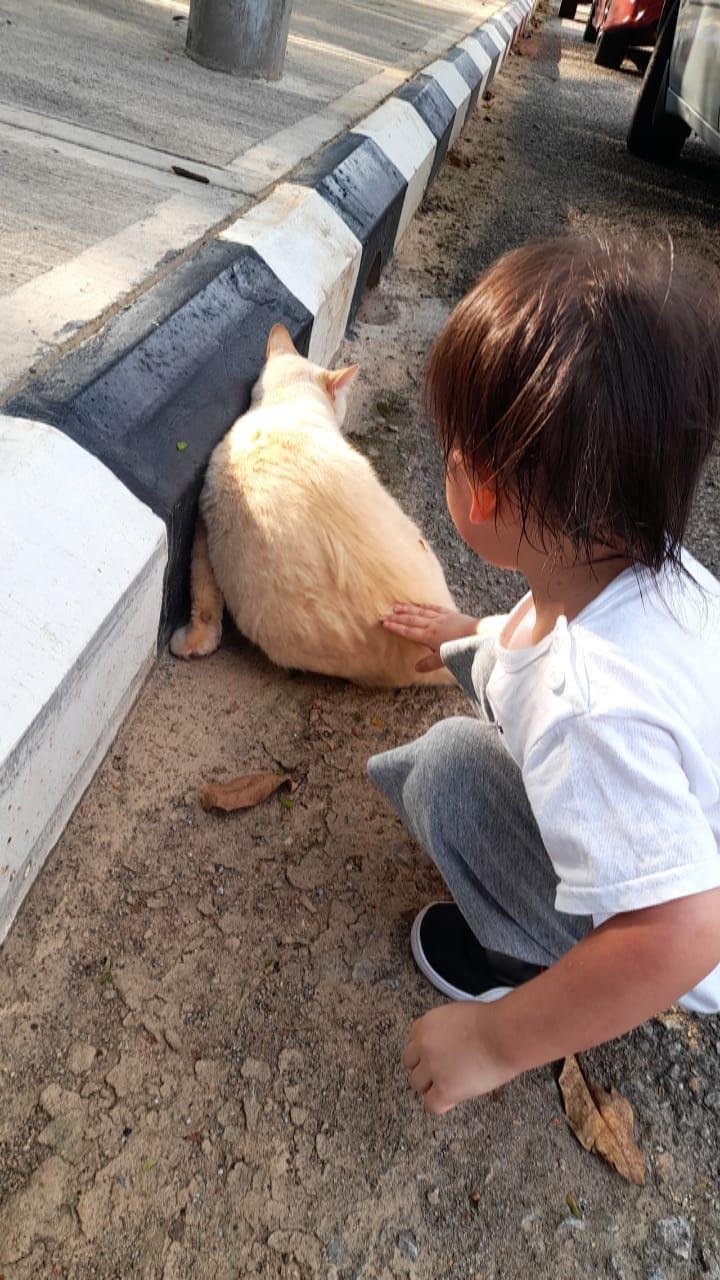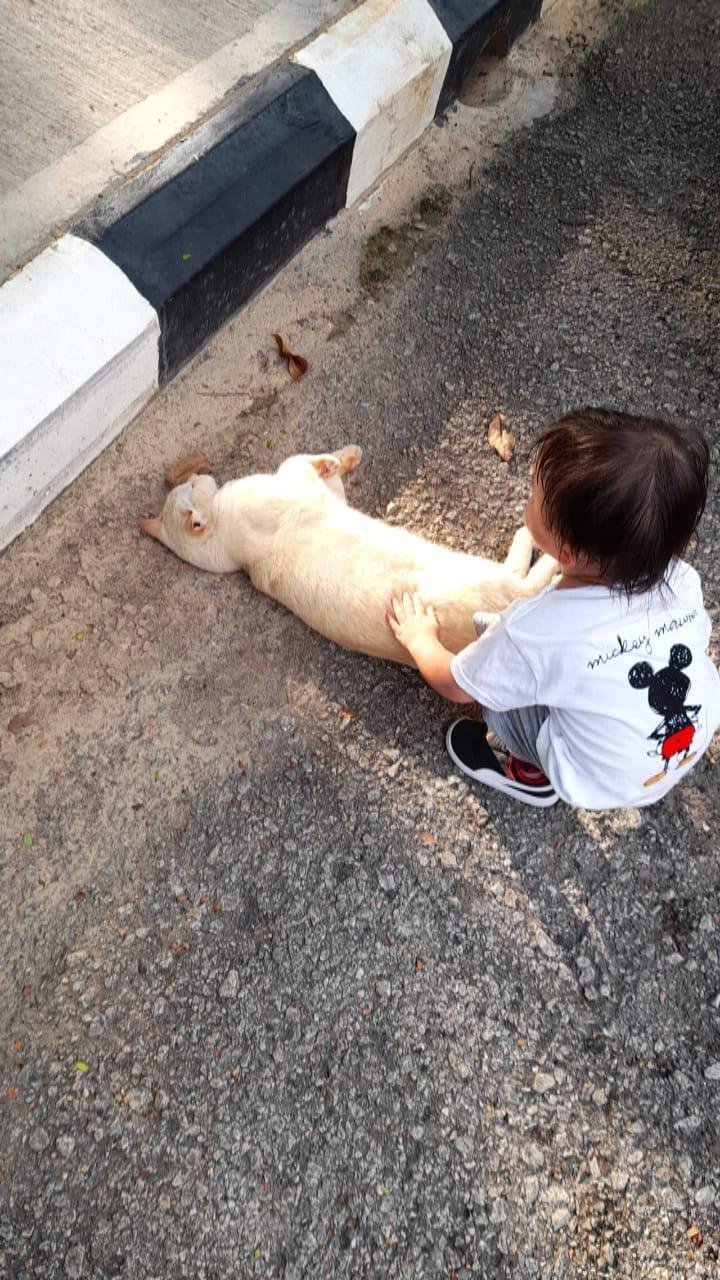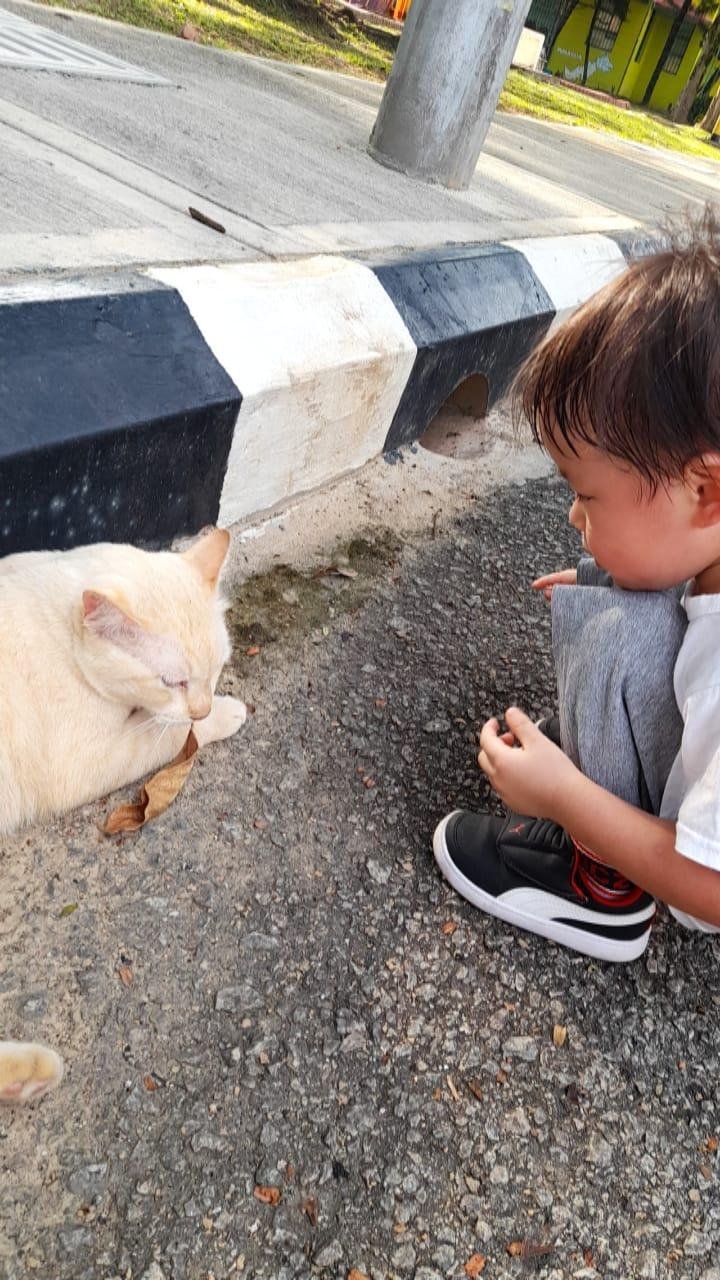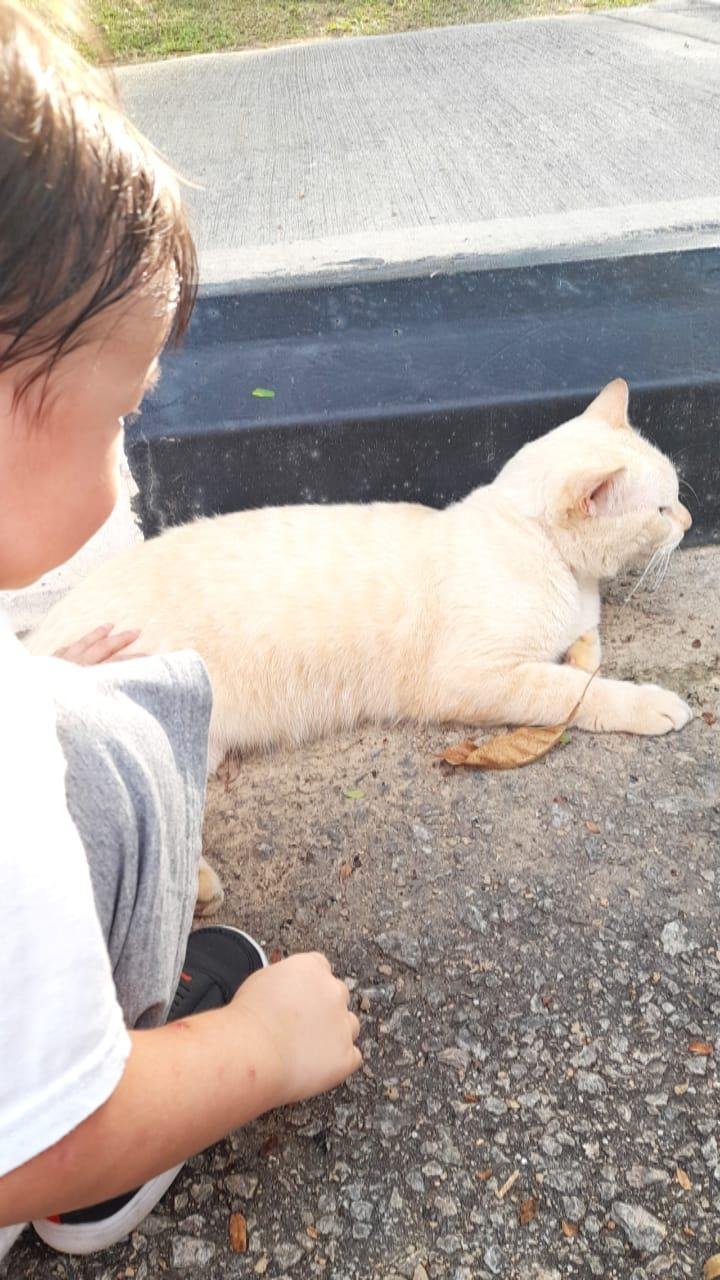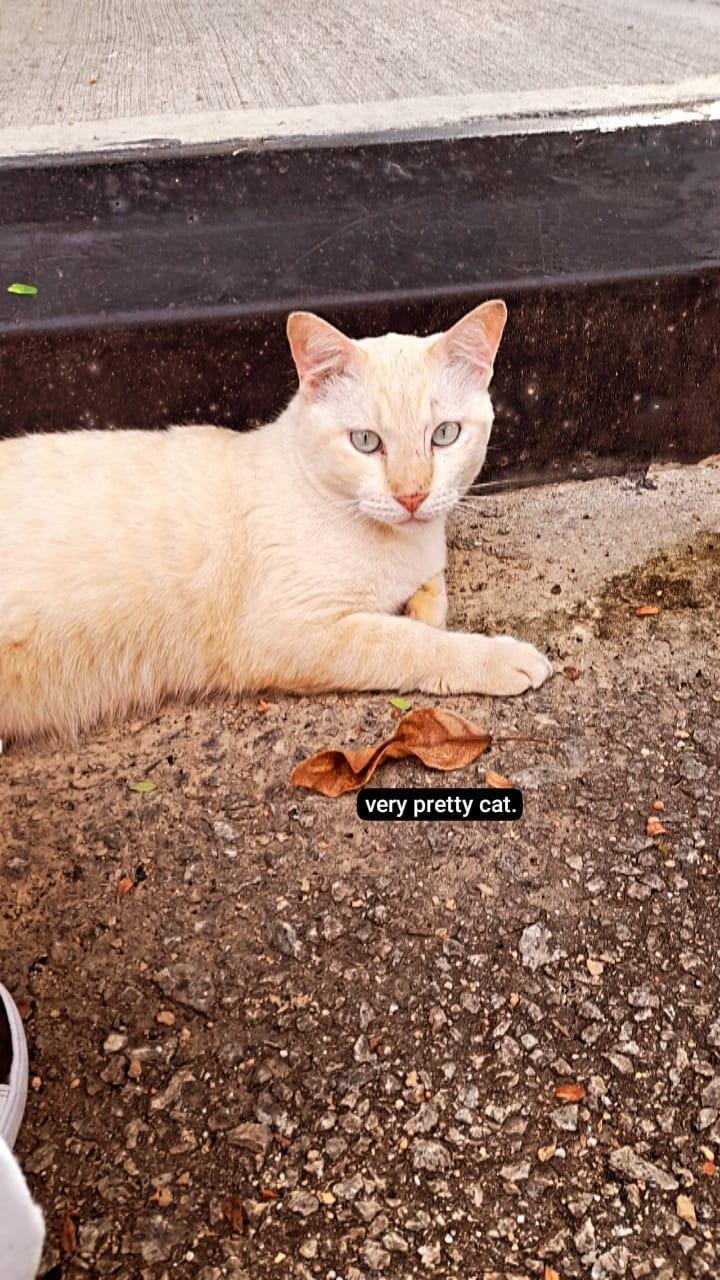 At 6pm, I decided that we needed to start heading home for dinner and washing up. So all of us left happily!
JUST A SIMPLE HANGOUT BUT THAT WAS FUN!
But