I was in Aviemore in the middle of Scotland two weekends ago for an annual meet up with the guys I went to uni with back in the 90s. On the saturday morning we went out for a nice walk to blow away our hangover cobwebs !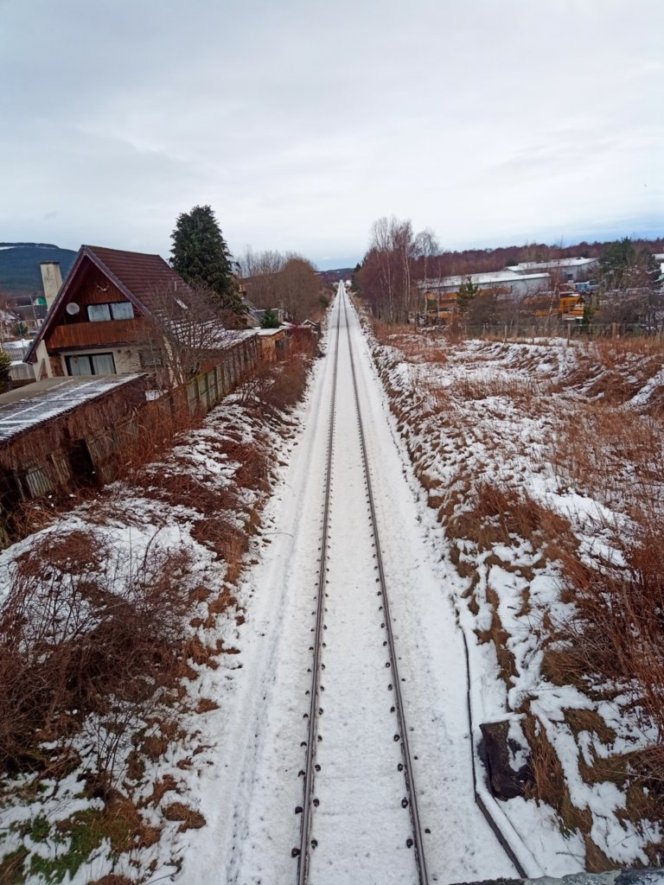 Aviemore is fairly high up, and is the closest town to our biggest ski area (Cairngorm) - and it had a nice covering of snow when we were there.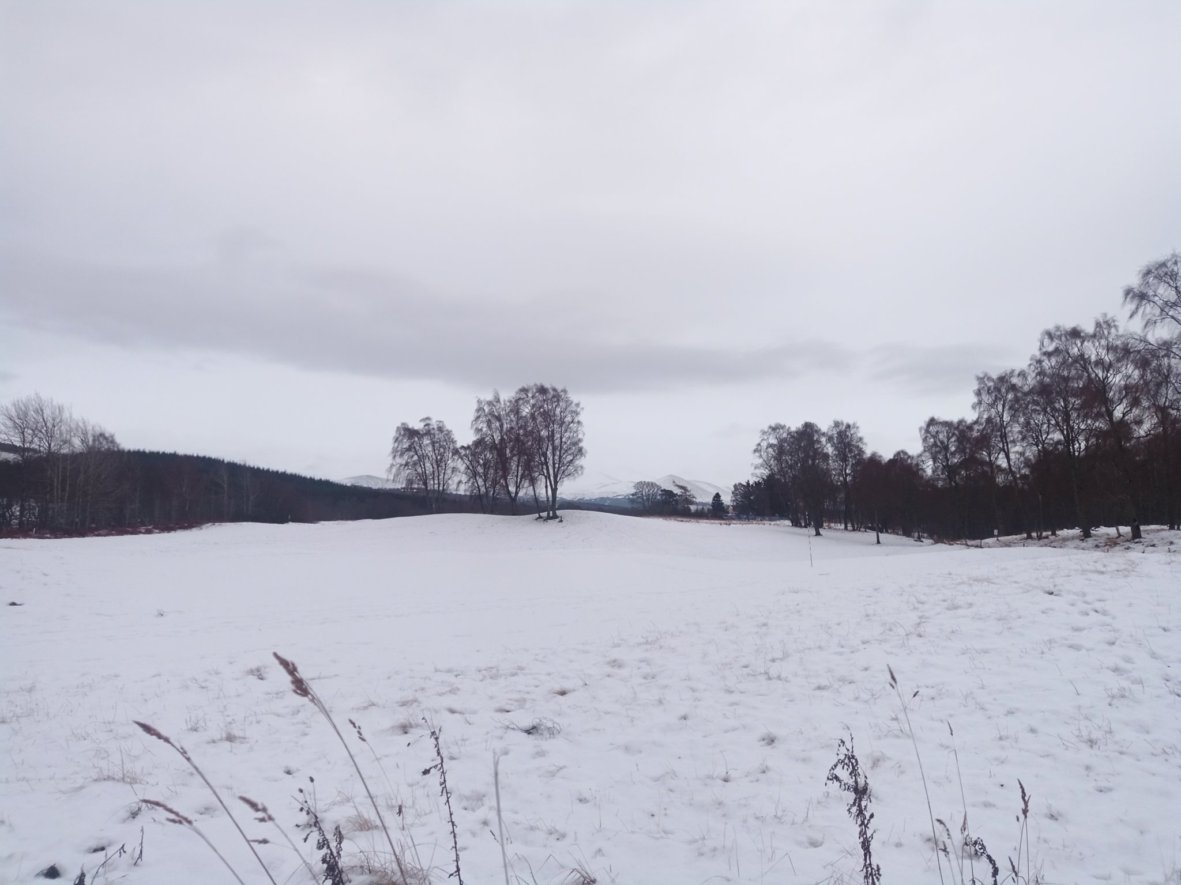 We went on a nice walk that took us on a circular route right around the time, and back to our rental accommodation - aptly called the Aviemore orbital path !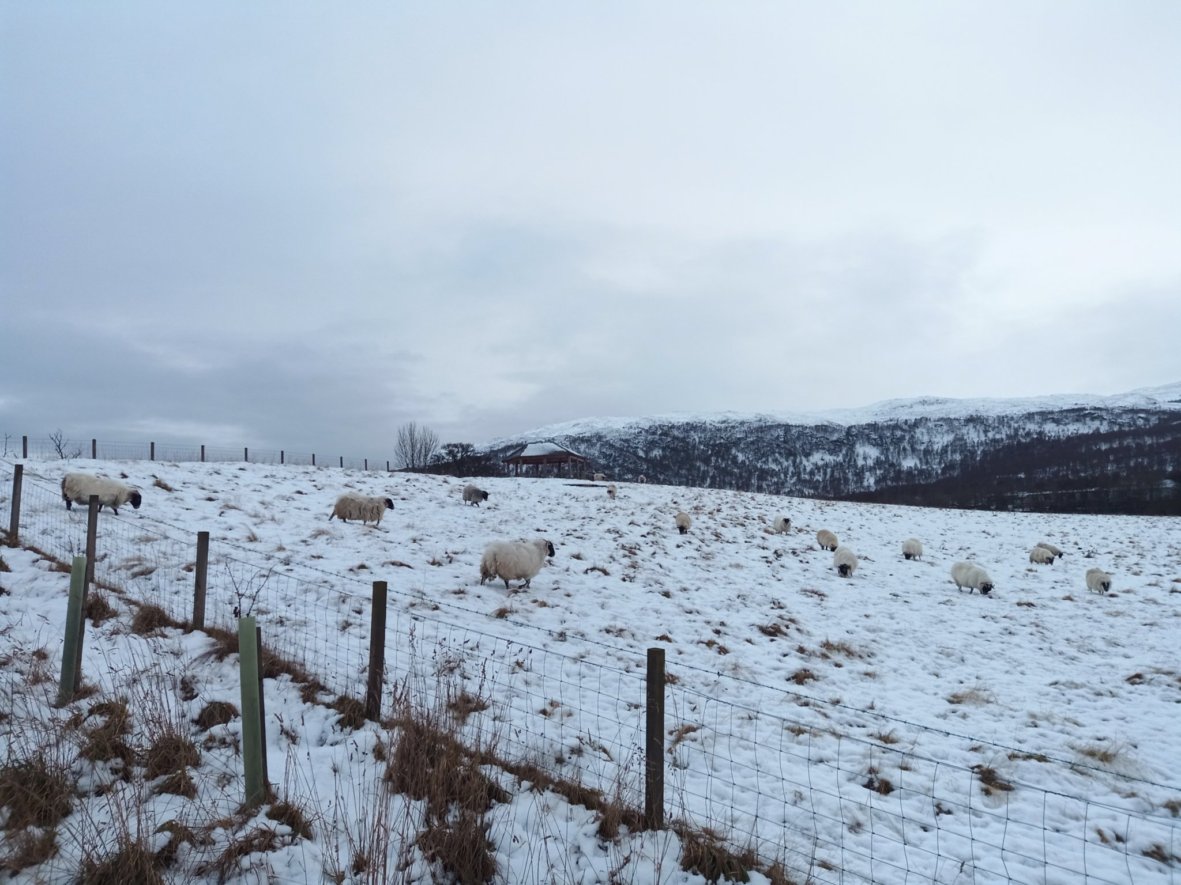 I was enjoying the wintery views as we went around. The field of sheep above seemed to be ok - they have nice coats to keep them warm, and the sheep here are bred for our weather - so I'm sure they were fine.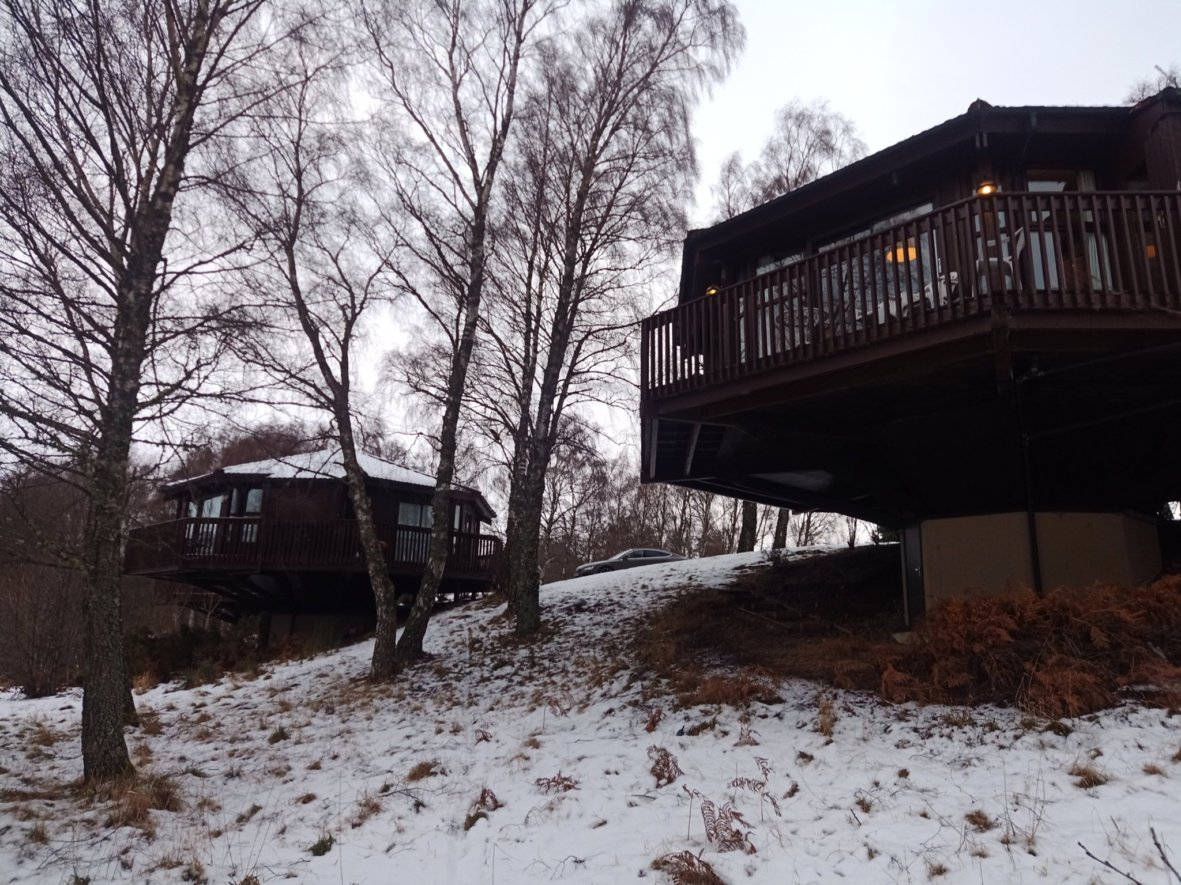 Aviemore is a tourist town and has lots of holiday accommodation. I quite liked these octagonal lodges that we passed on the walk - they look pretty cool.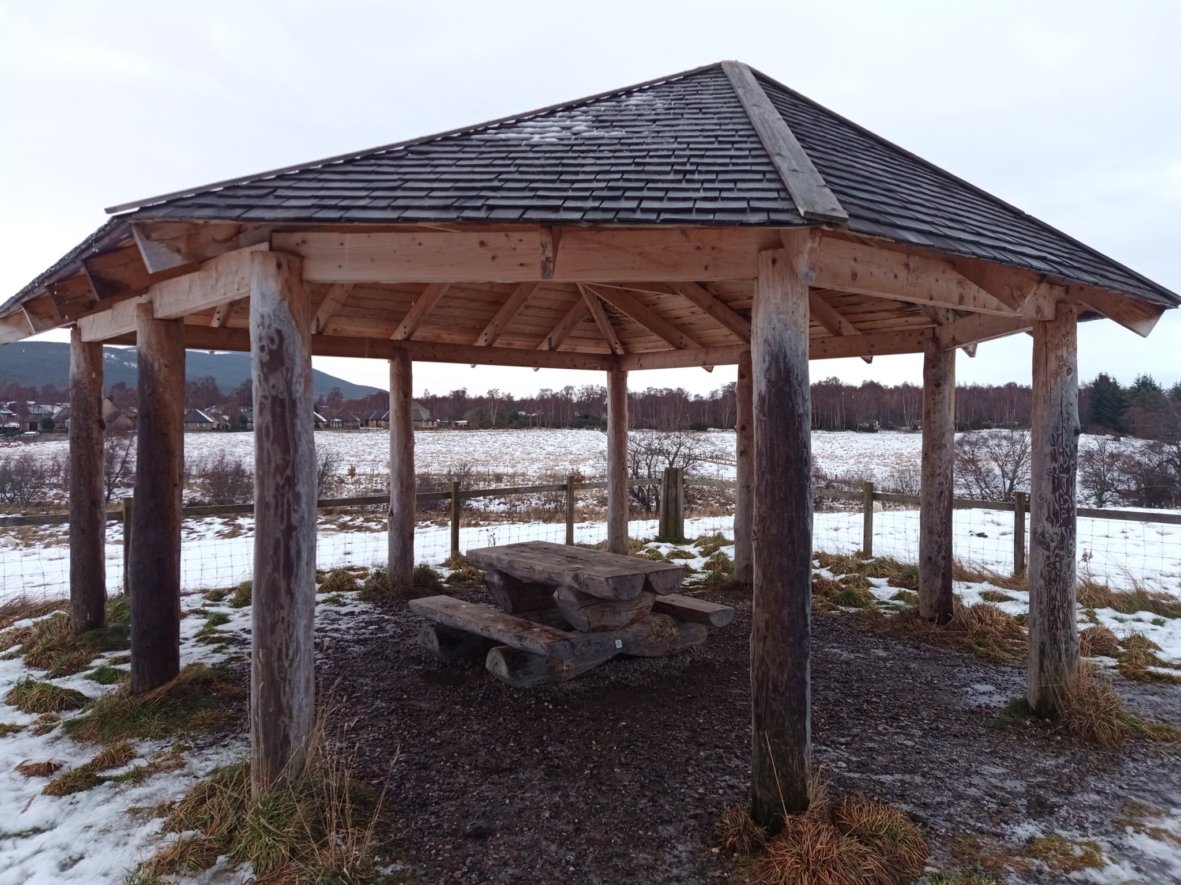 And above we passed this nice seating area while on the walk - but it was a bit exposed to the wind and too cold to stop - we had to keep going to stay warm !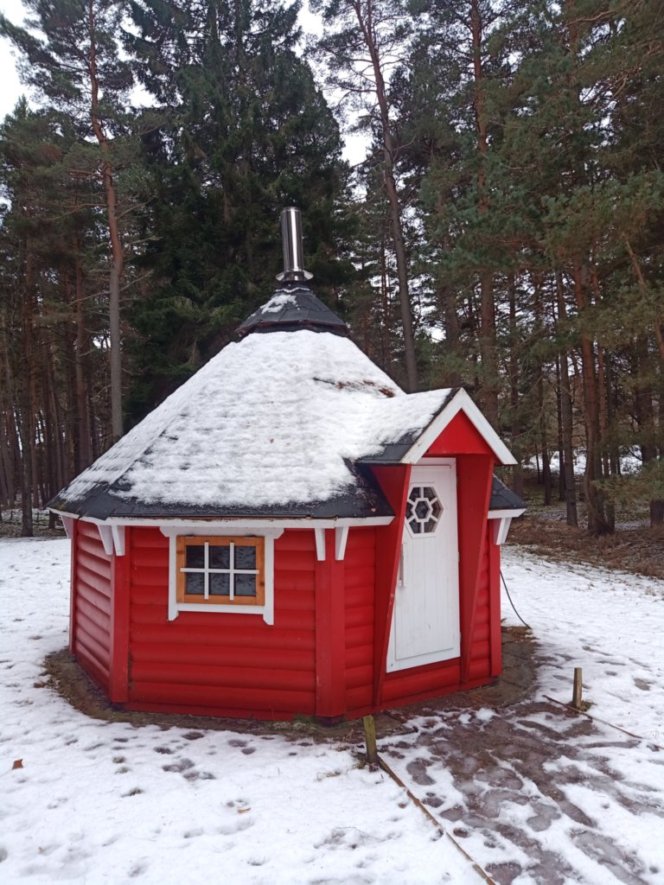 Coming into the town, we passed this nice bright hut above - it looks like santa himself should maybe live there !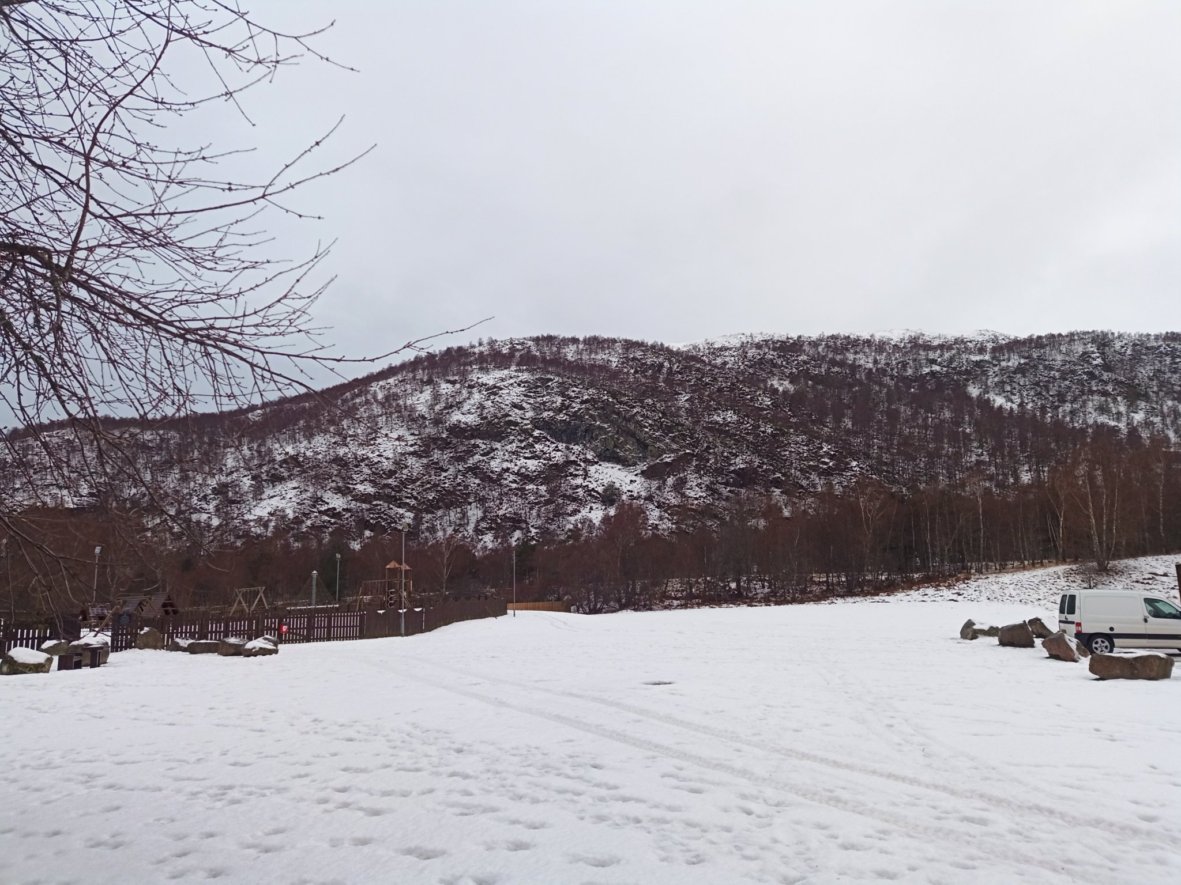 And the view above was looking over to the hills on the otherside of the town. Do you think the van driver was going for winter camouflage colours ?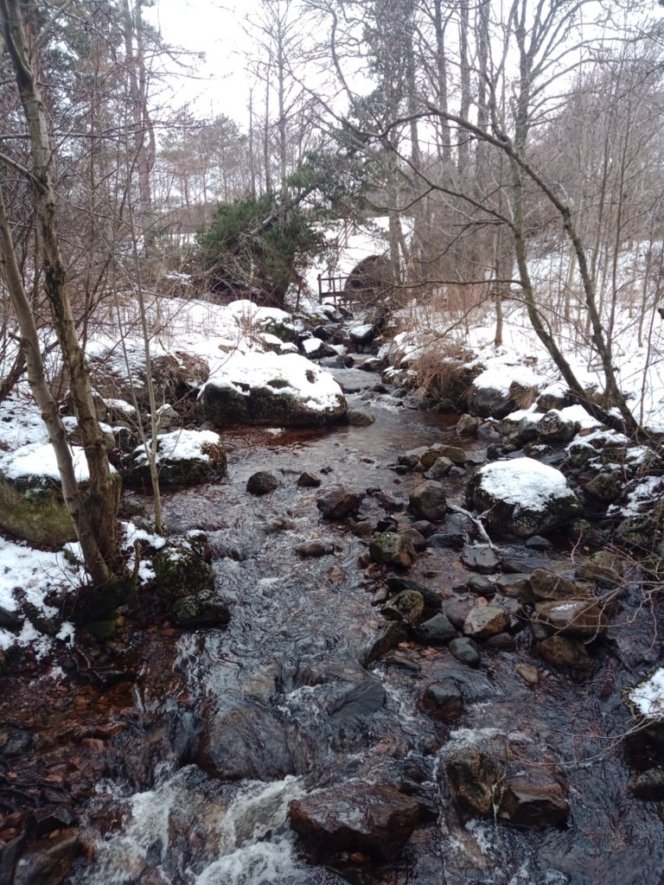 And I quite liked the little scene above, again looking nice and wintry !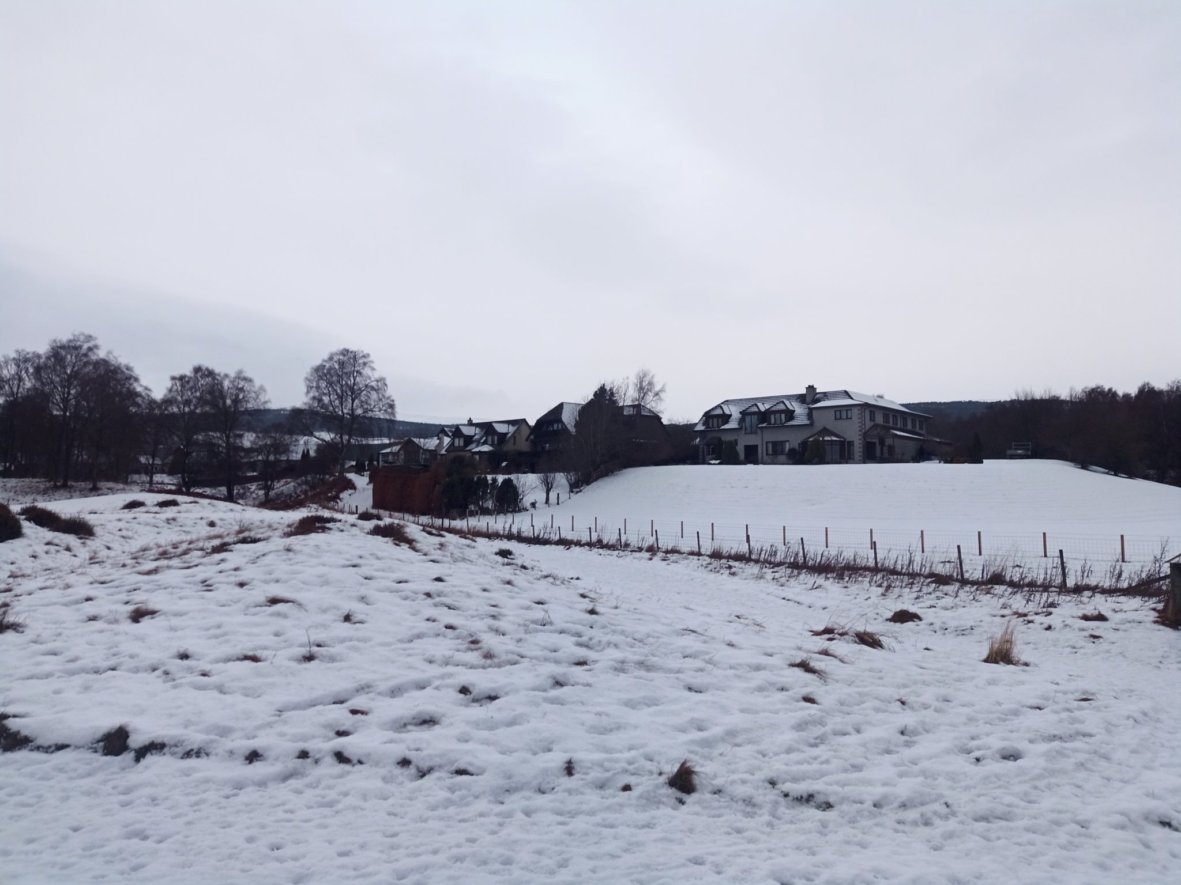 We enjoyed the walk - it was maybe around 3-4 miles in length. One of the guys slipped on ice on the way back, but only damaged his pride (and his pinki !).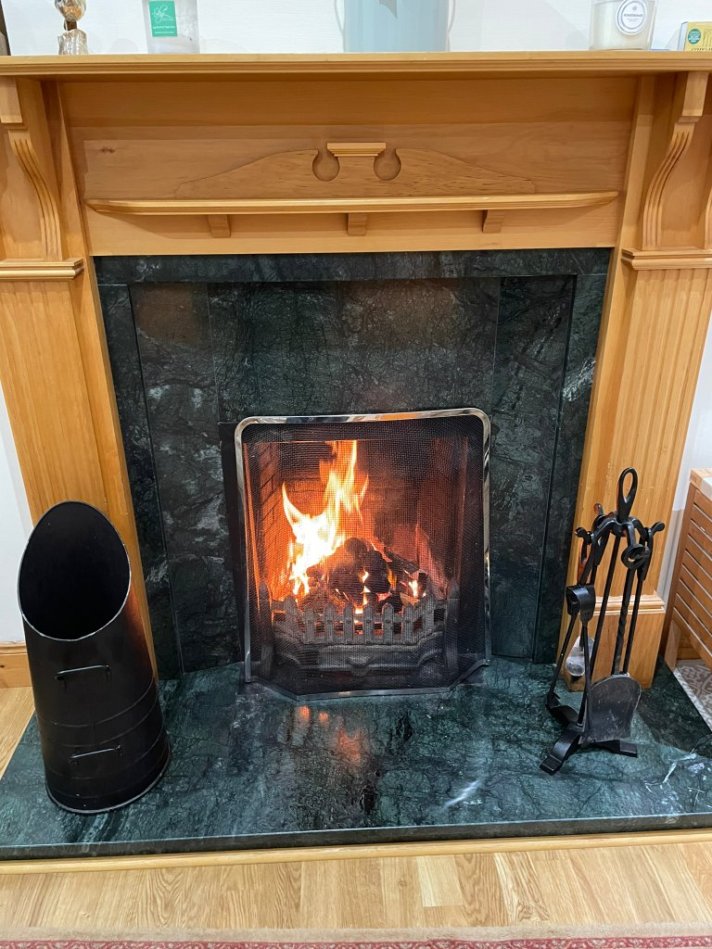 When we got back to our accommodation we got the fire on to warm us up.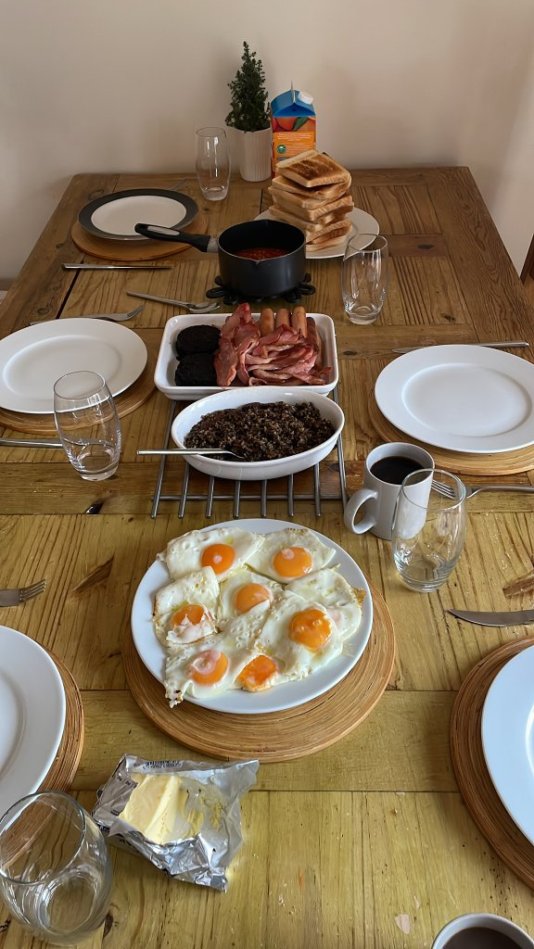 And then we made a nice cooked breafast, including a good helping of haggis (its the dish just above the eggs).
The walk was great, and the nice breakfast set us up for another day of drinking, which started shortly after the breakfast !
All the best from Scotland !