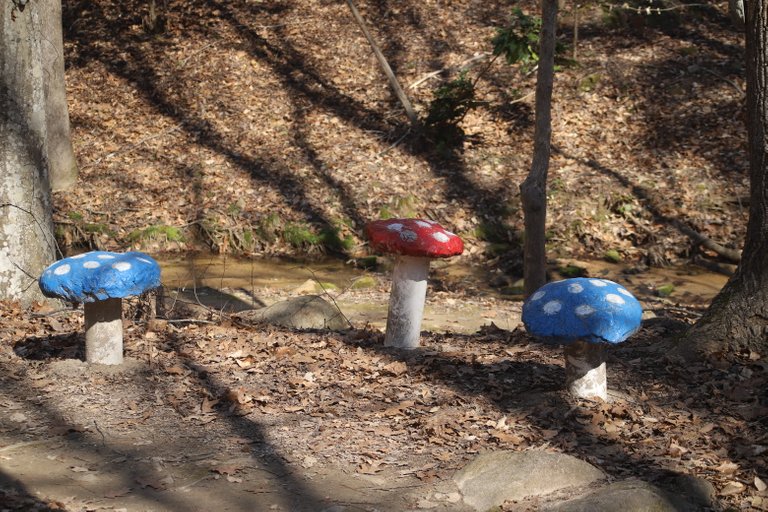 Welcome to my #wednesdaywalk hosted as always by @tattoodjay. I'm sharing a walk from a couple of Wednesdays ago. We took a nice walk in North Carolina and found some unexpected art. These toadstools were provided for a break along the trail.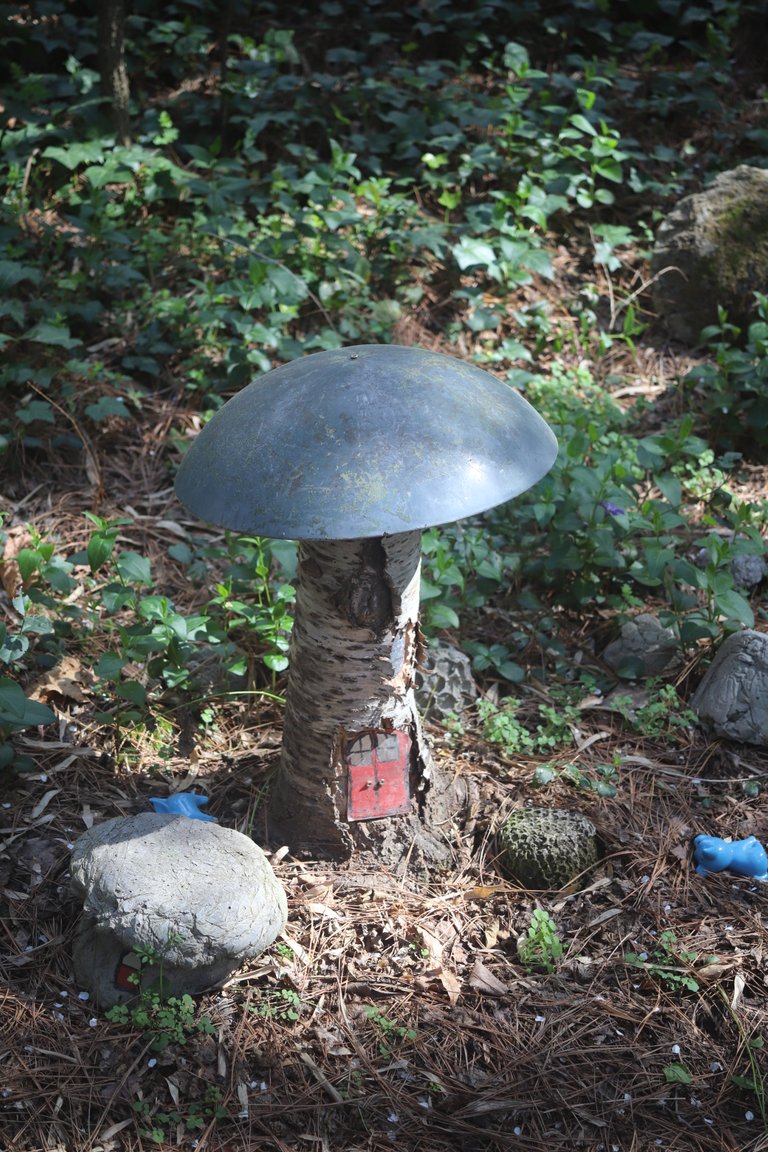 We walked along a trail through a neighborhood of a friend we were visiting.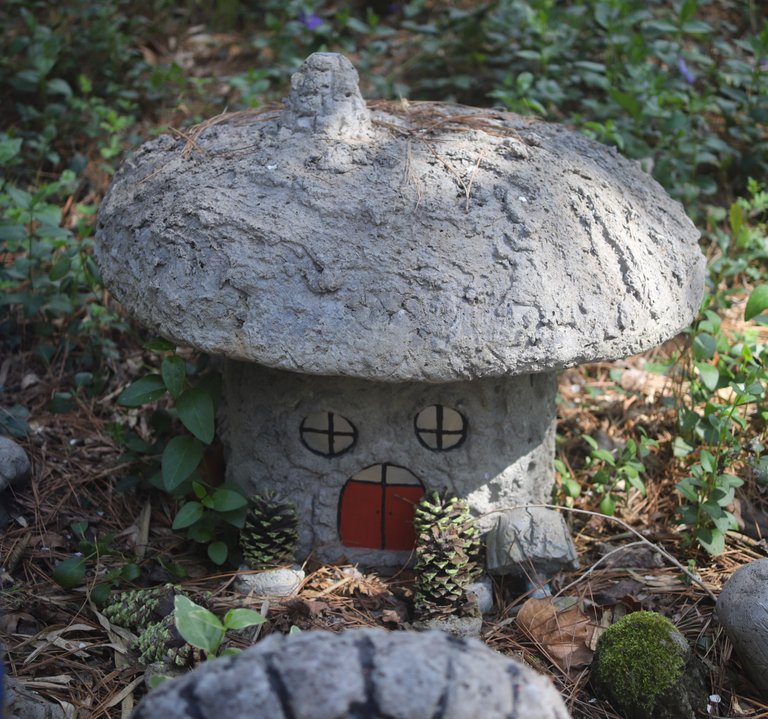 All along the walk there were little surprises.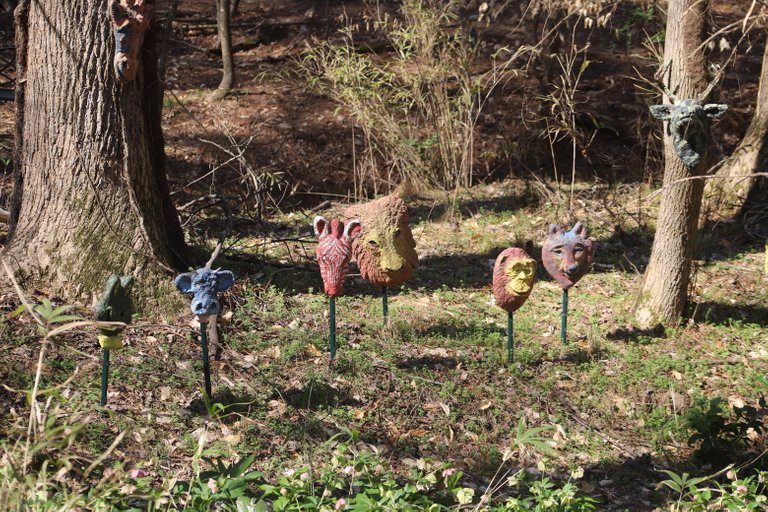 It was a nice day and made for nice conversation. Not sure what these little guys are? Characters from children's books? Fairytales?
This little gargoyle pointed the way into a private garden.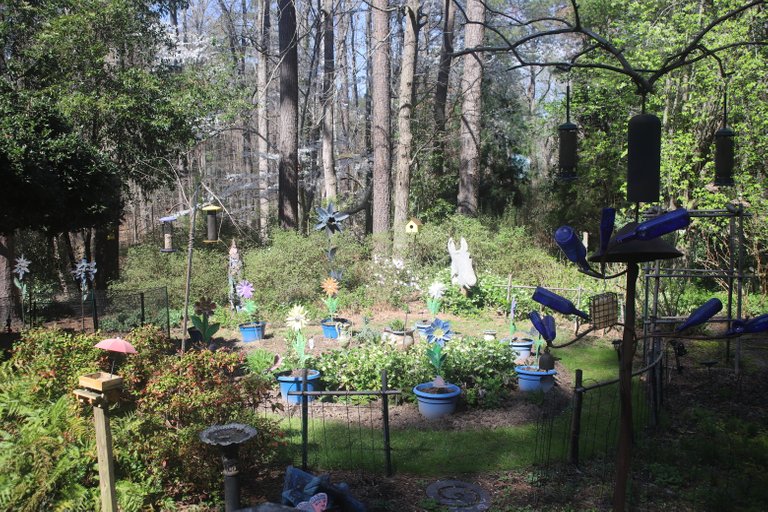 This is where the artist of many of the installations lives.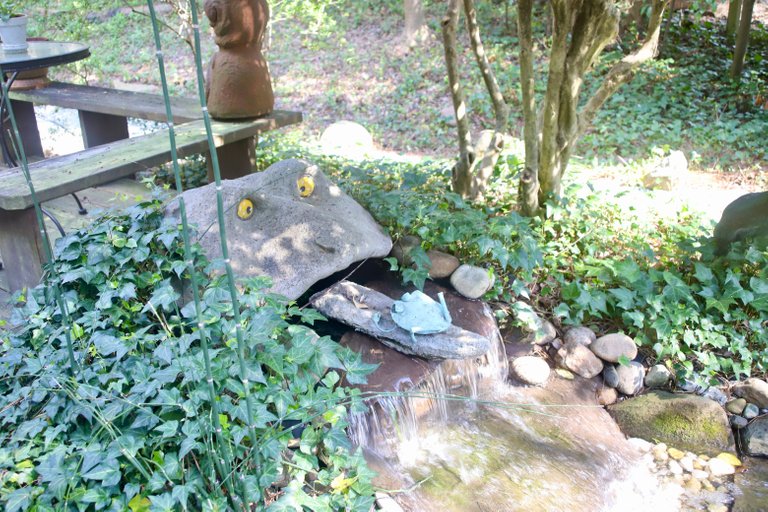 He came out to greet us and even turned on the water feature 😁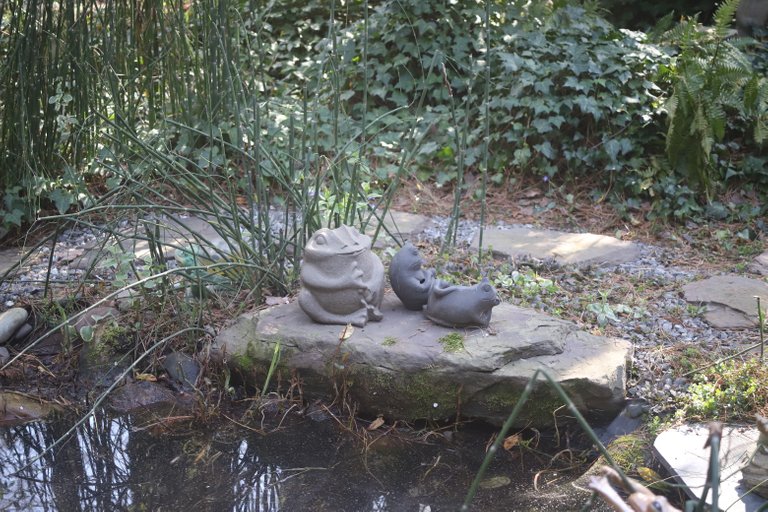 It was a little odd being in his backyard but the difference between the trail in the common area and his garden was blurred lol mostly by his artworks spilling out along the trail 😂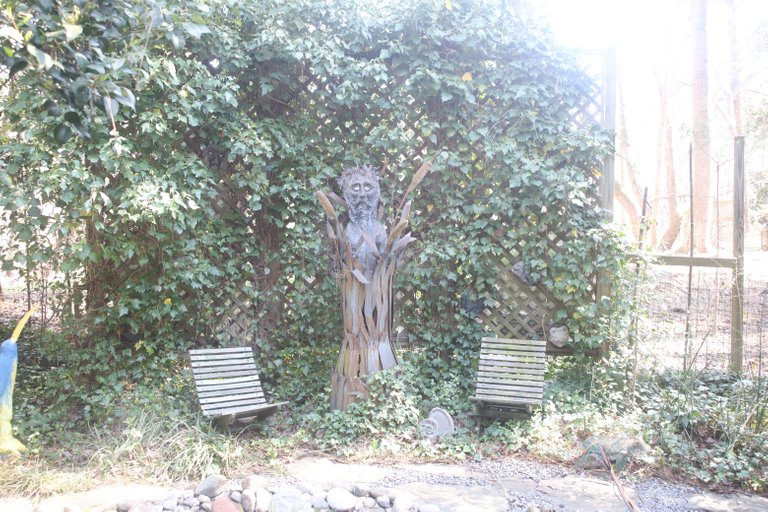 Some of the works were a little odd like this man in the forest.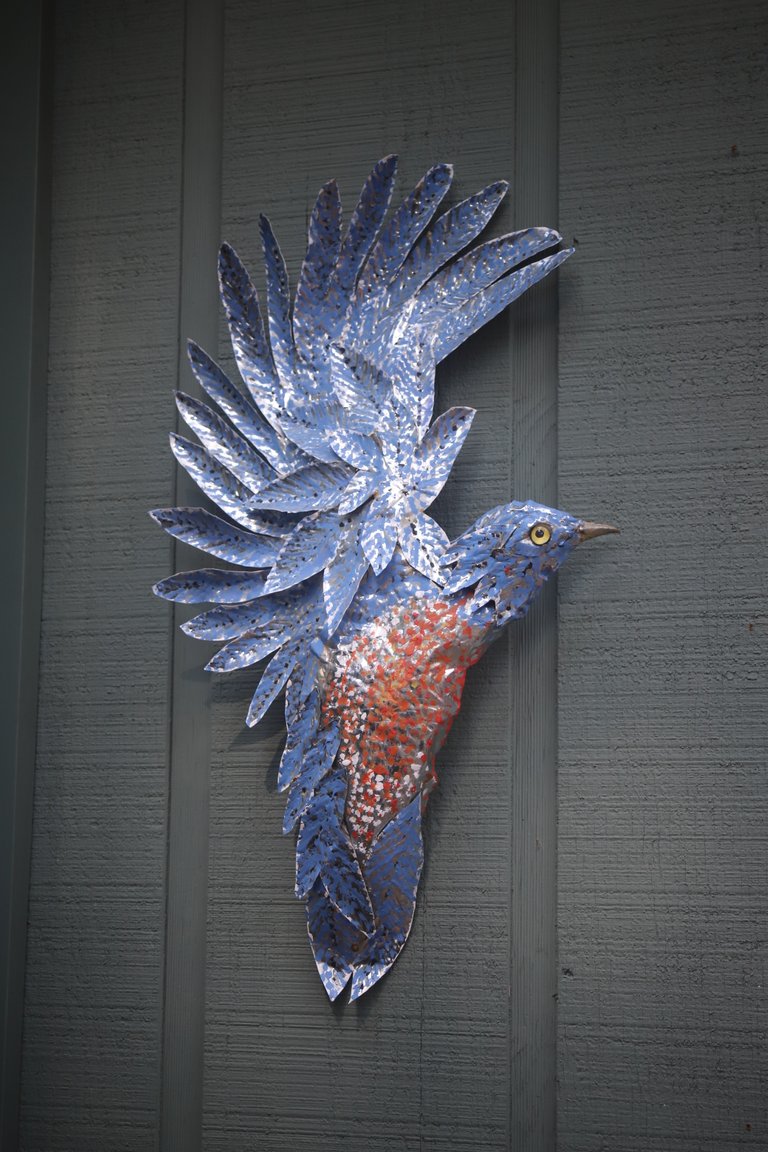 He was quite happy to show us his current project. He was preparing these birds for a show.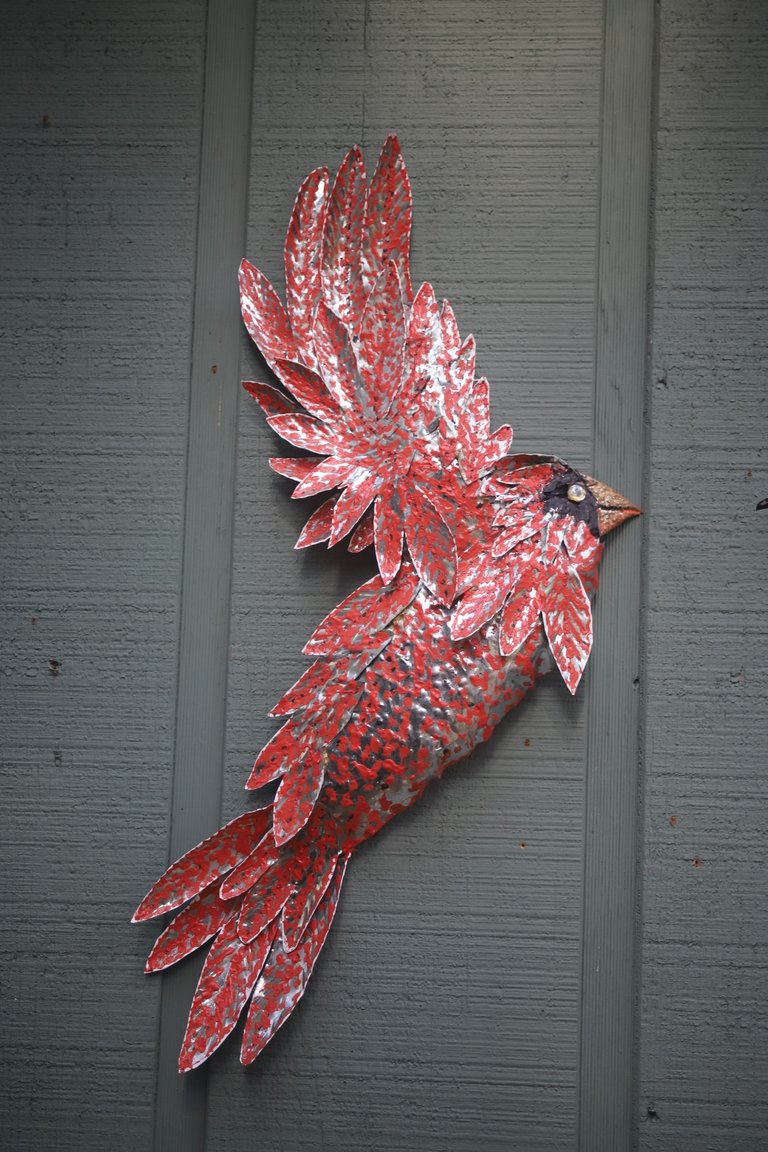 I don't recall where the show was going to be but we did find out they were for sale 😏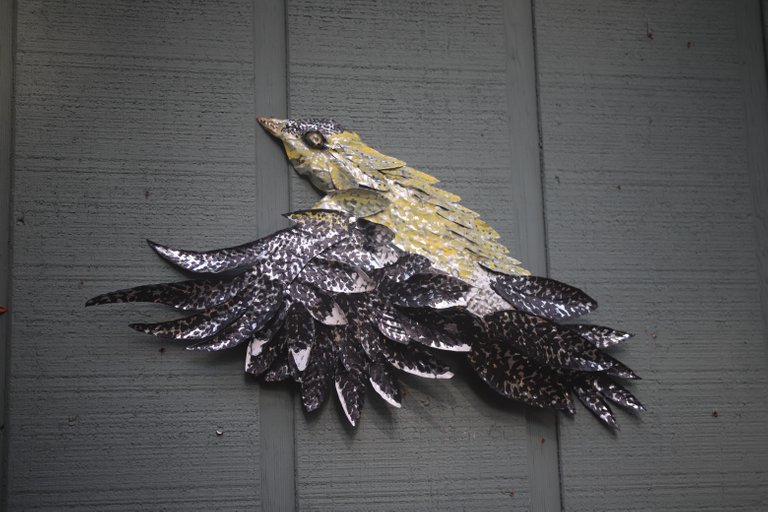 In any event, we enjoyed the tour of his garden.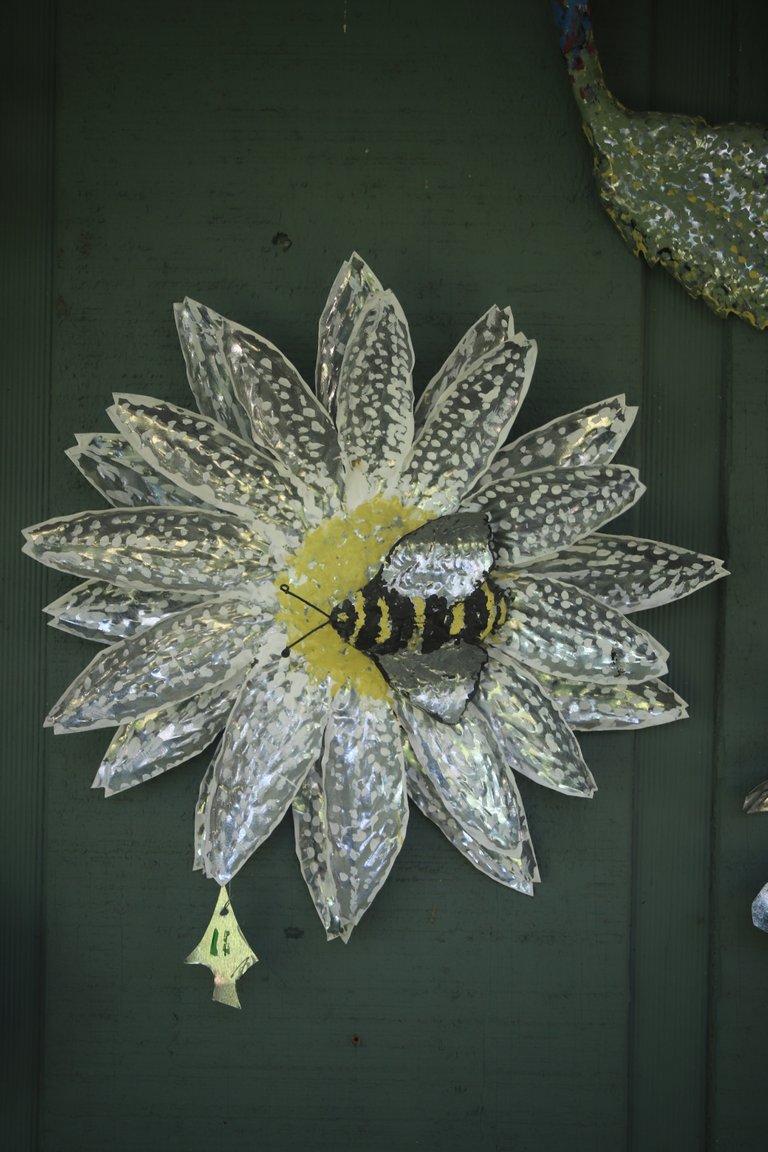 And of course the nice #wednesdaywalk.