Yes, BOY GEORGE, father of the genderqueer movement, wearer of granny shirts, feathered hair and terrible 80s makeup. Arguably one of the more iconic celebrities who actually didn't give a fuck about the concept of masculine and feminine.
What was the tweet that started it all?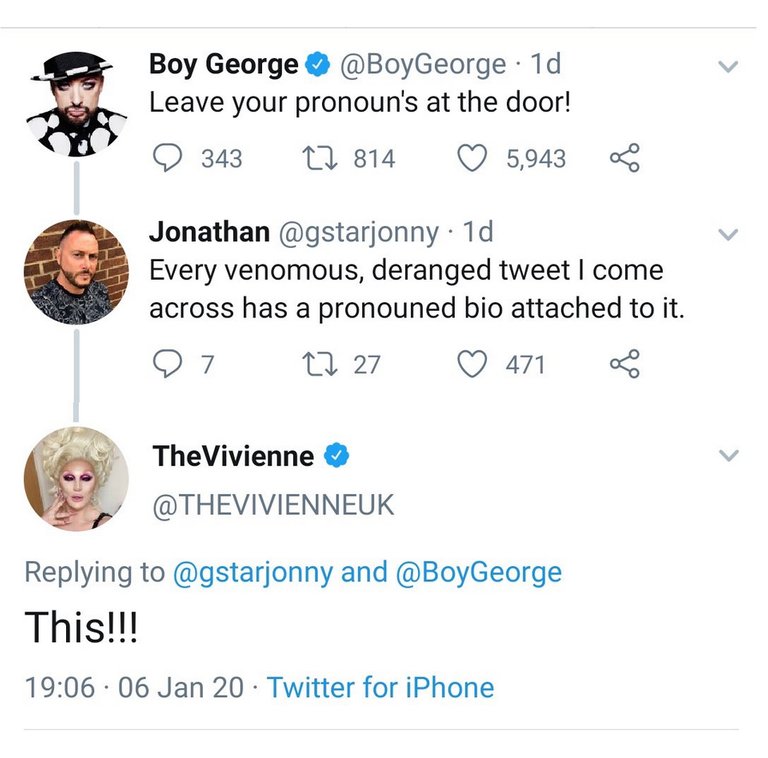 Many back and forths and replies like this: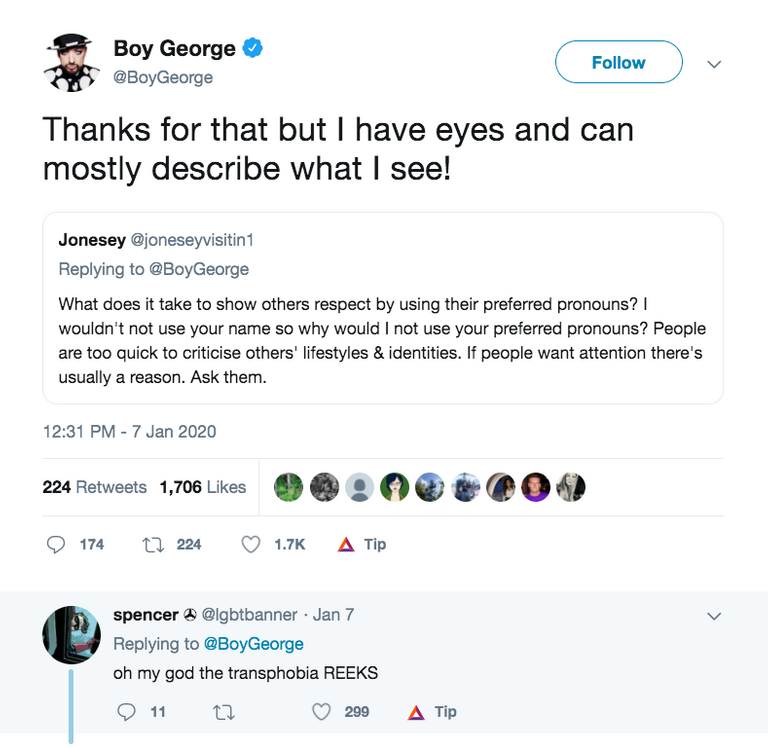 Turns out it was meant to be an accepting tweet: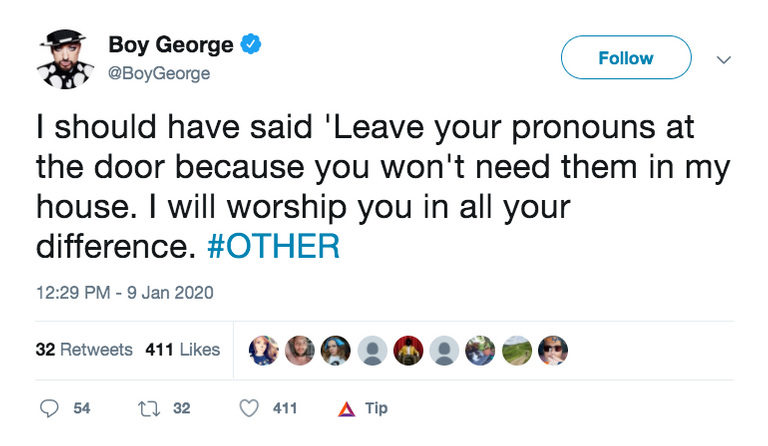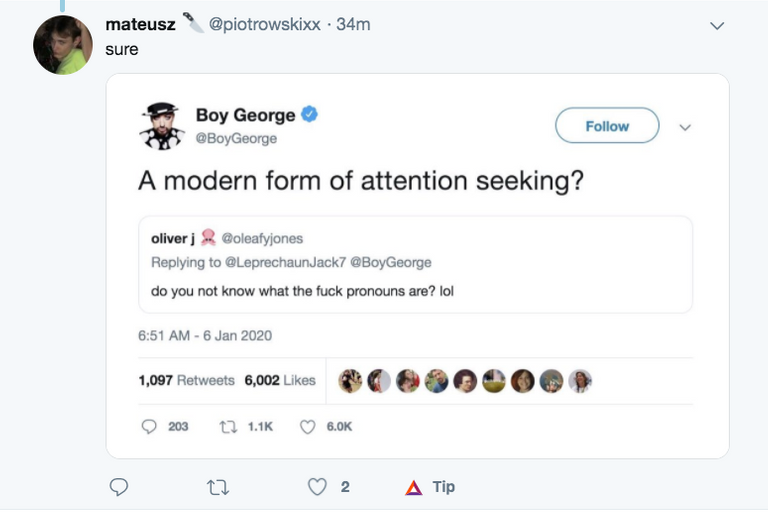 LOL nope CANCELLED!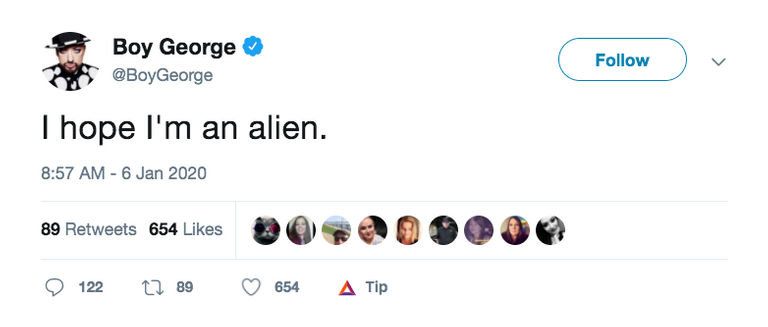 I hear ya, lol!
(archive of the original tweet and comments: https://archive.li/6rtAT)