Hello #hive @onchainart
---
Another Day and another 3D post creating something from my head about the world and how crazy and busy it is everywhere ! keeping us distracted from killing mother nature and trees to build more communities and houses on top of green land..

---
Crazy Little Plant ! is the name of this piece, After couple of brain storming sessions and looking through references the idea came to me while i am having my second vodka glass, Why not create a chocolate sphere ! crazy right ??
---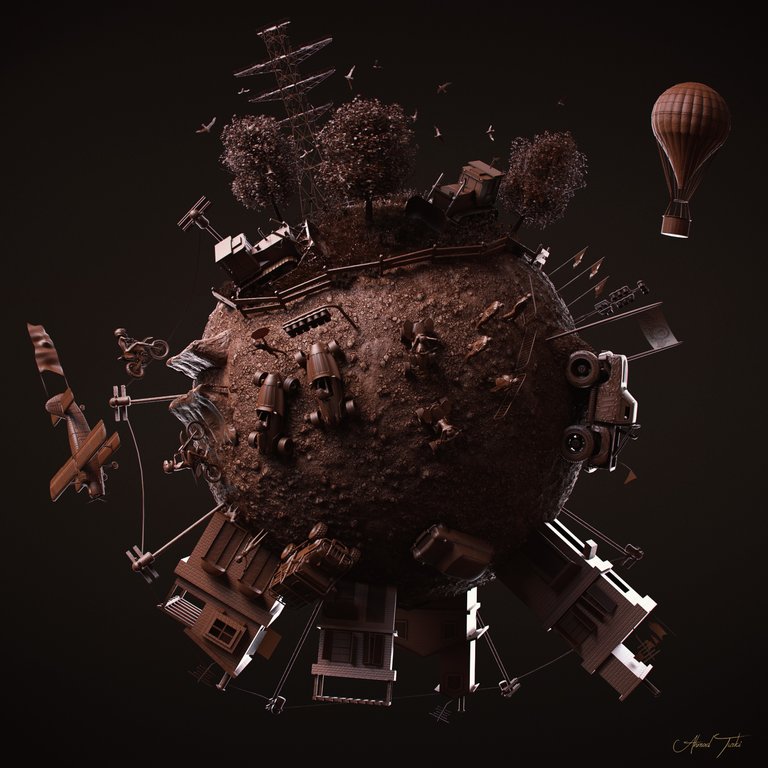 ---
After i made my sphere, The second though hit me is how to make is busy with details at the same time i find a space for all these details to be there, And my biggest worries was how i can make all these elements mix together and be all visible to the eye.
I have to made sure all size proportion are correct and nothing is bigger than the other so all my elements can fit perfectly into the scene and the rest was history :)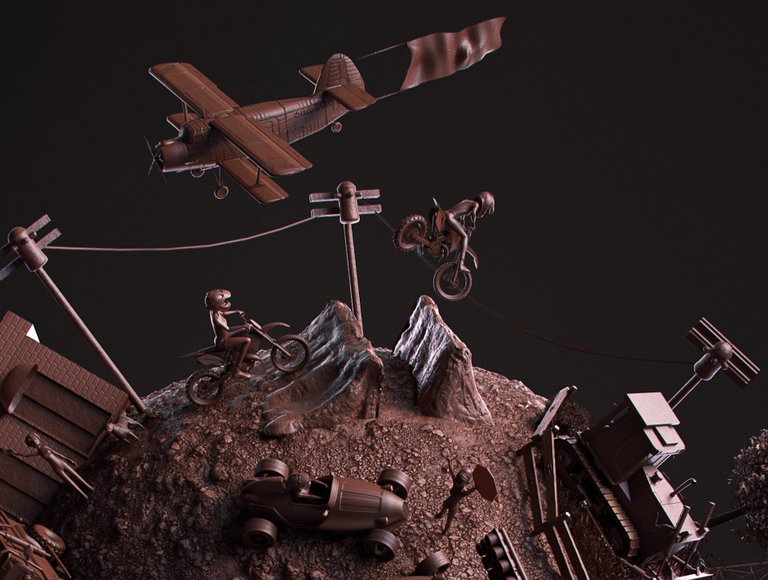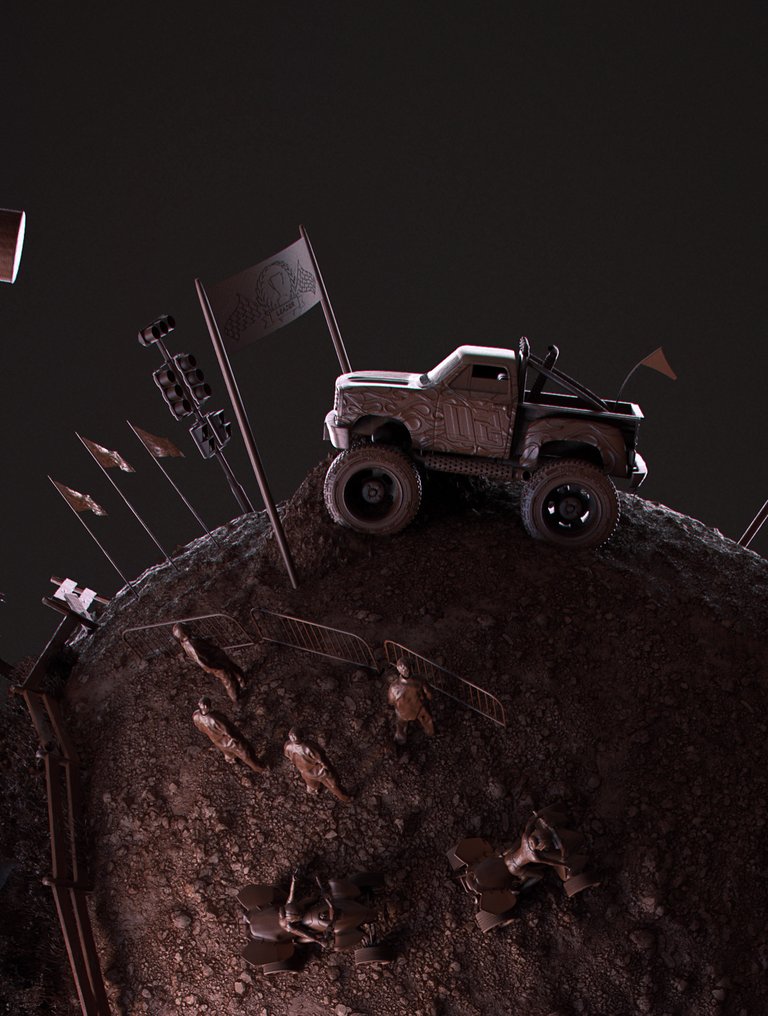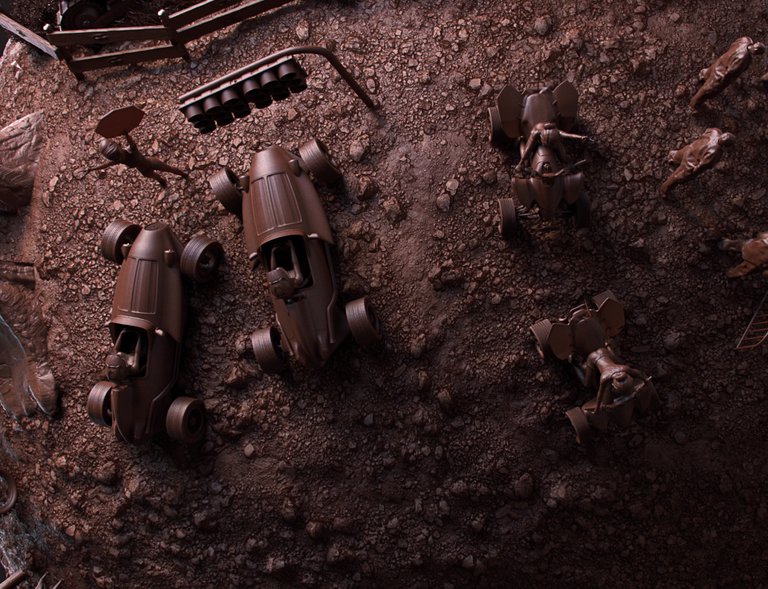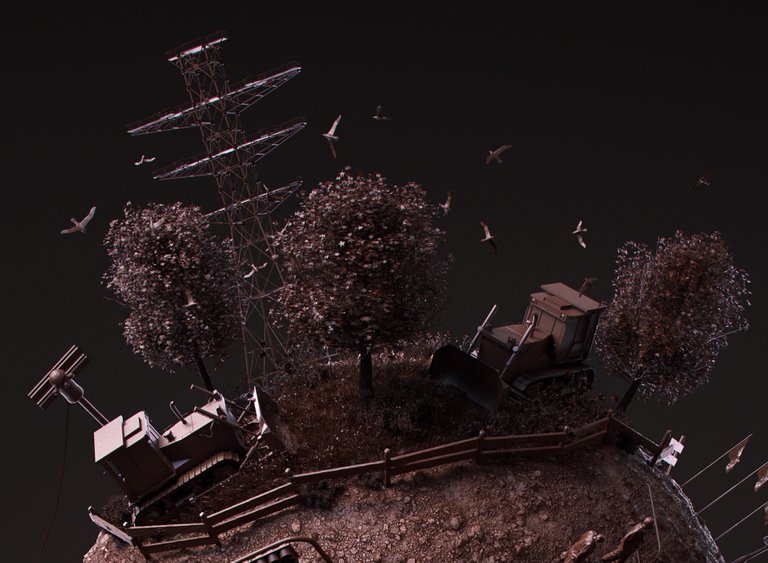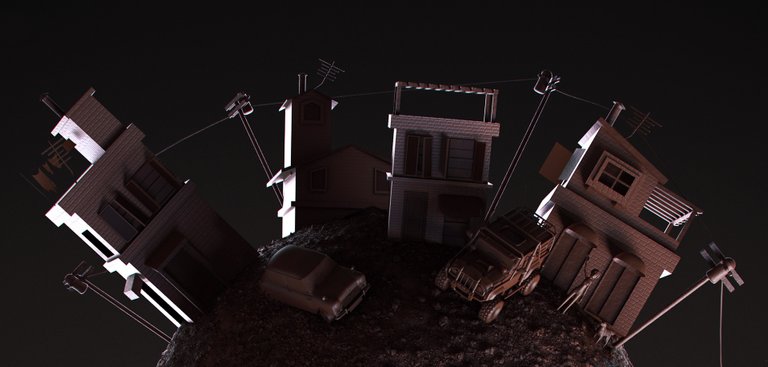 ---
~ Let me know which part of this small world is your favorite ♥️ ~
---
                                          software used :
                                      Maya / Arnold / Nuke


---
---