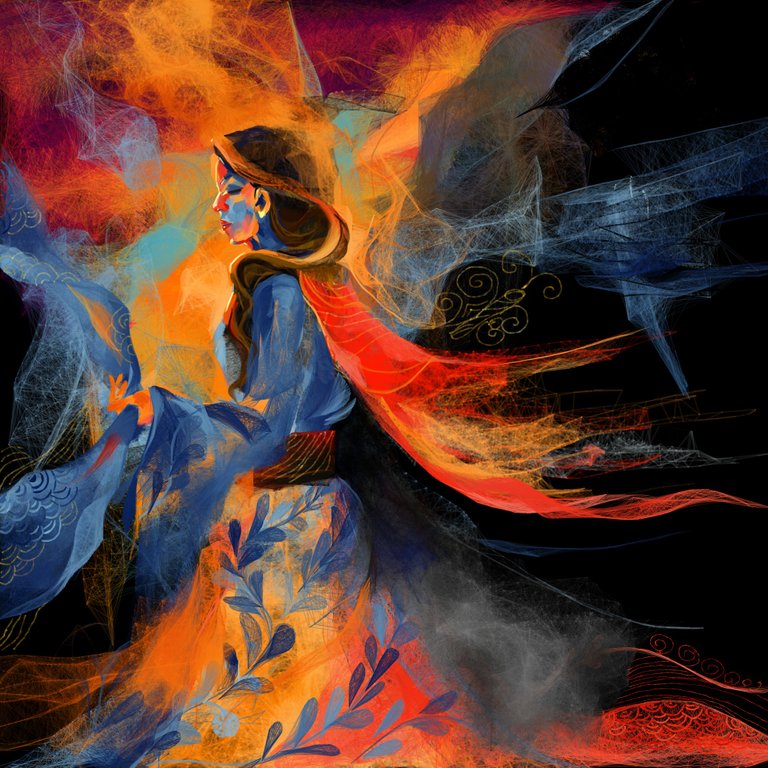 https://makersplace.com/mitrai/the-gifts-of-blue-1-of-1-423935/
What are you painting ?
I don't know
I don't know what it will be or how it will look
I just paint
splash colors - my favorites - yellow, reds and blues
I read somewhere that Neruda referred to his writings as "Gifts of blue"
and that it must be done and that it was his duty...
This is mine ..I am no Neruda or Van Gogh
but this must be done
for this is my duty and I have no choice
Are they any good?
I don't know
all I can say that it takes pieces of me to create these
that is all I have ...