A dream backyard pool scene built in Blender 2.8, completely from scratch.
Here is the render: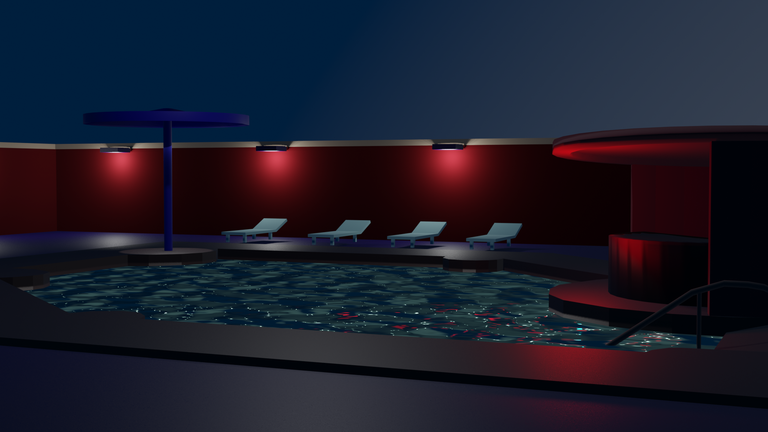 As much as I love swimming I also dream sometimes about a nice big swimming in my dream home, maybe some time in the future. So this is a concept I had in mind. Also notice the small mini bar setup on the right. Yeah why not, after all it is a dream.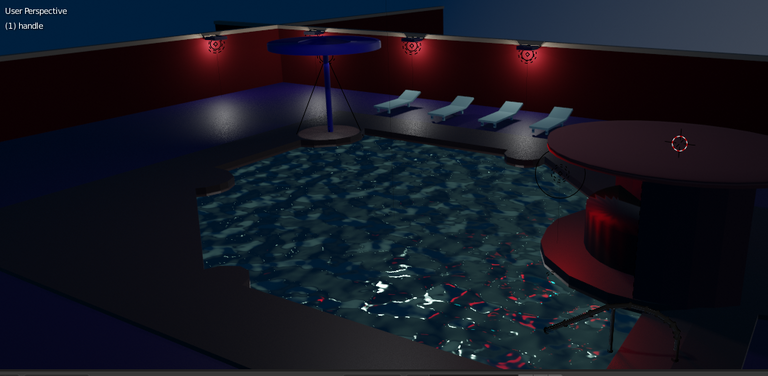 Most objects in this scene are easy to build as it is low poly
I started out with this 2D plan I made in paint.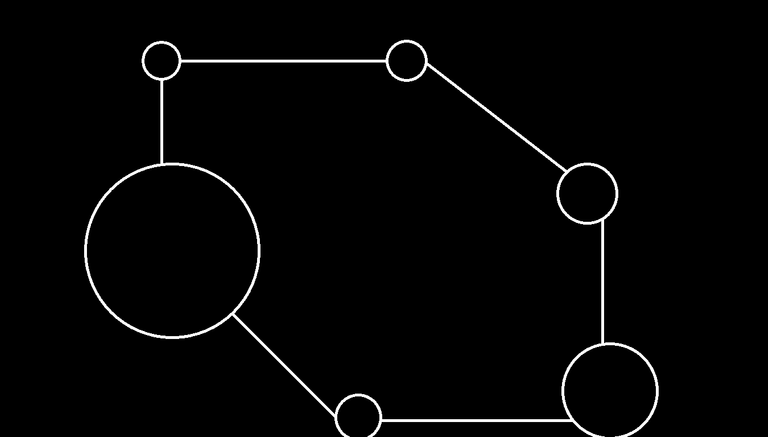 May look similar to Alien crop circles but fear not
And then using that to build 3D geometry by adding in cubes and loop cuts.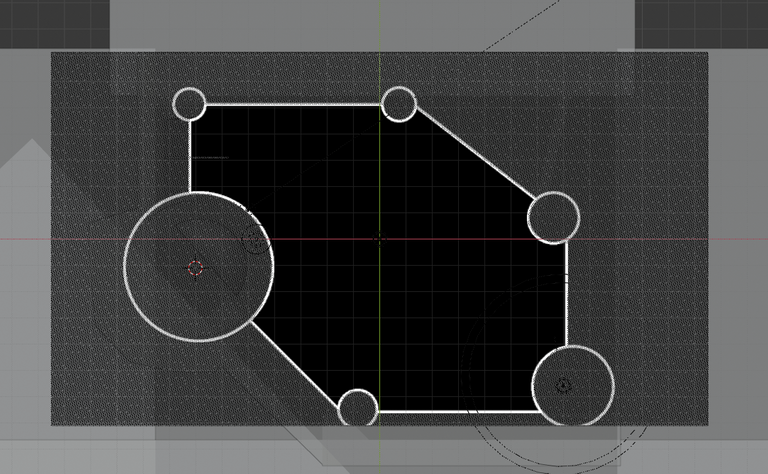 The lighting setup was very quickly done, no matter how much time I put in to it, I never get the lighting right.
Anyway the part where I had to play around was the pool water setup. After watching some tutorials on how to set it up to get a nice pool water effect. I would like to share the same to you. The effect is made in the materials in the shading tab.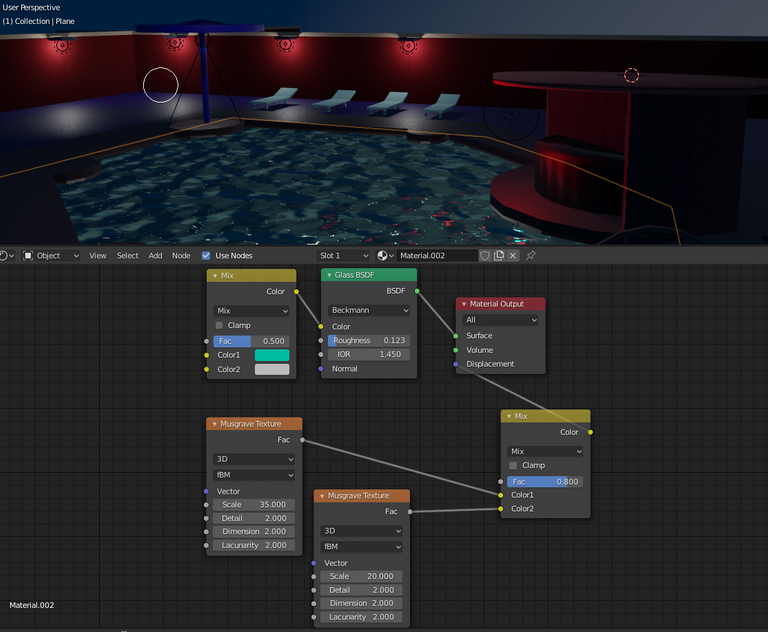 If you notice that some of these nodes are not available for you, go into edit > preferences and select the add ons. This will enable you to get it in the node editor.
Peace.