I have made all sorts of fun items with my art on it for people to enjoy! Stickers, stash pouches, crop tops, fanny packs, prints and more. And I love when people send me their photos of them wearing, hanging or enjoying my art. So I thought I would share a couple photos here. Enjoy!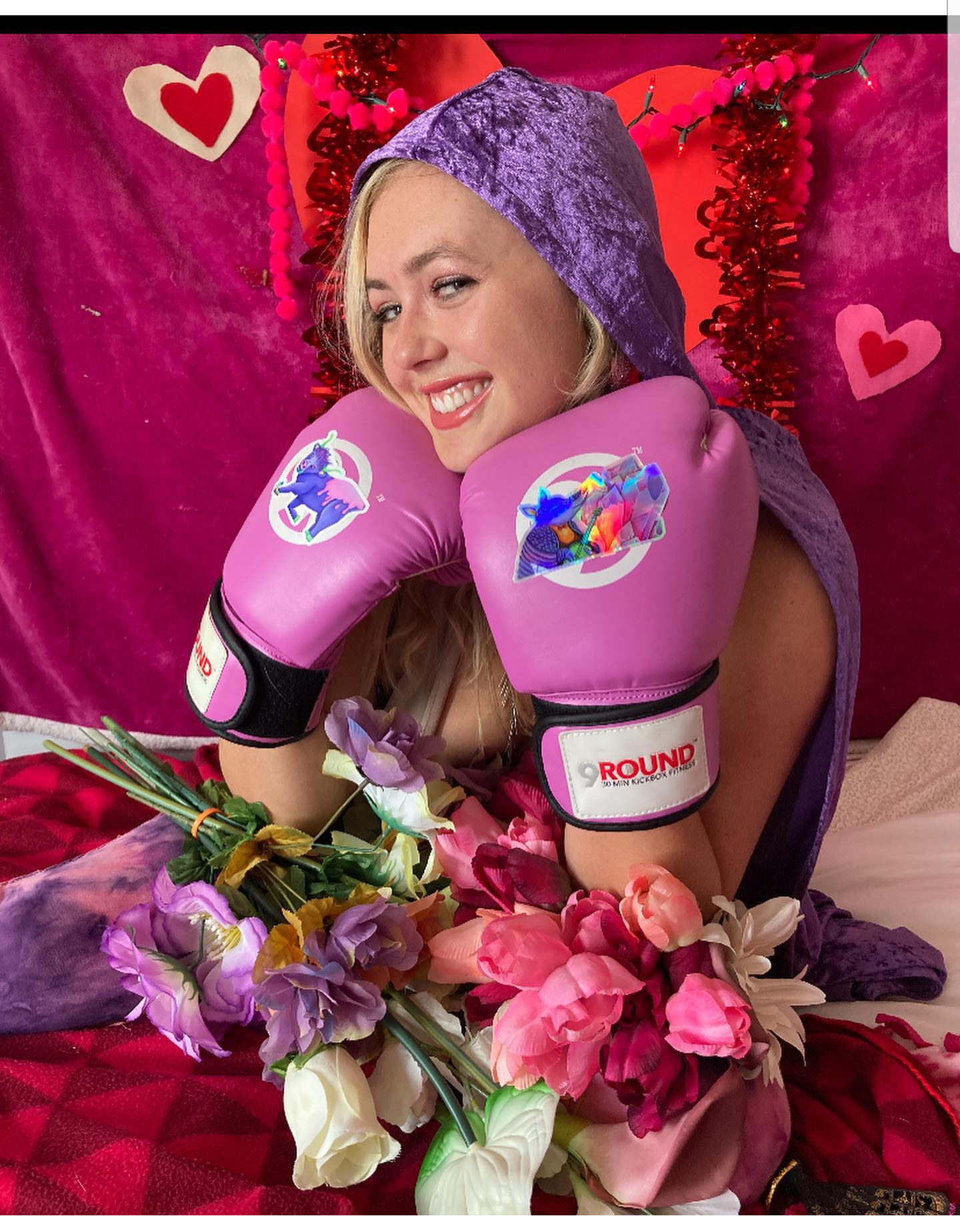 My friend did an adorable photo shoot with my stickers on her gloves! How cute is she?!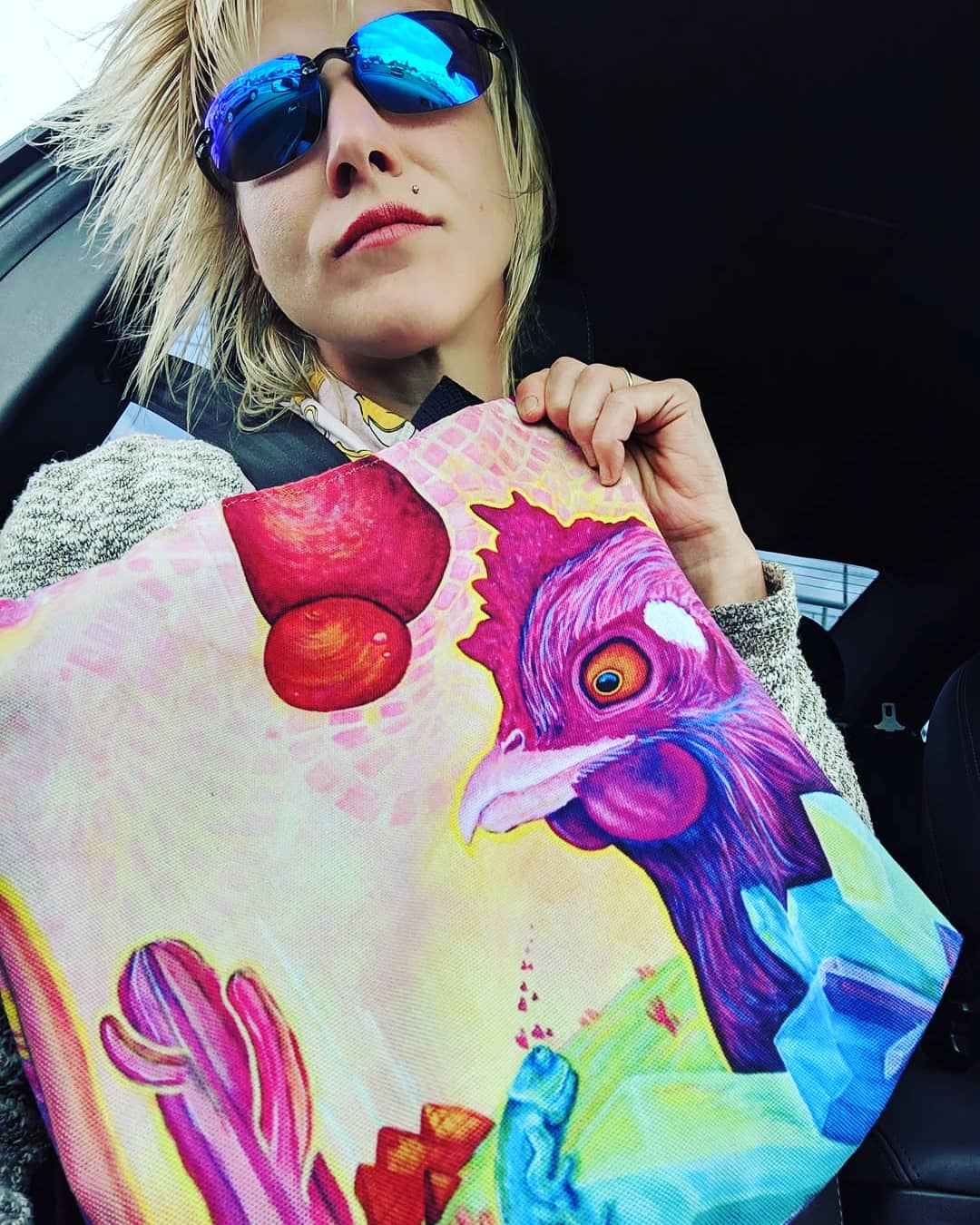 A collector with one of my chicken tote bags :)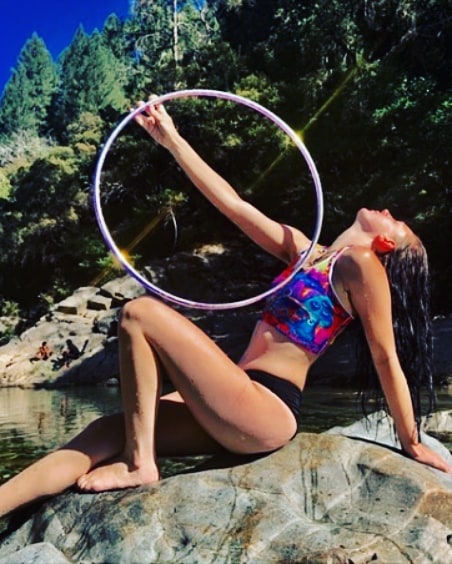 A collector enjoying her crystal crop top at a festival!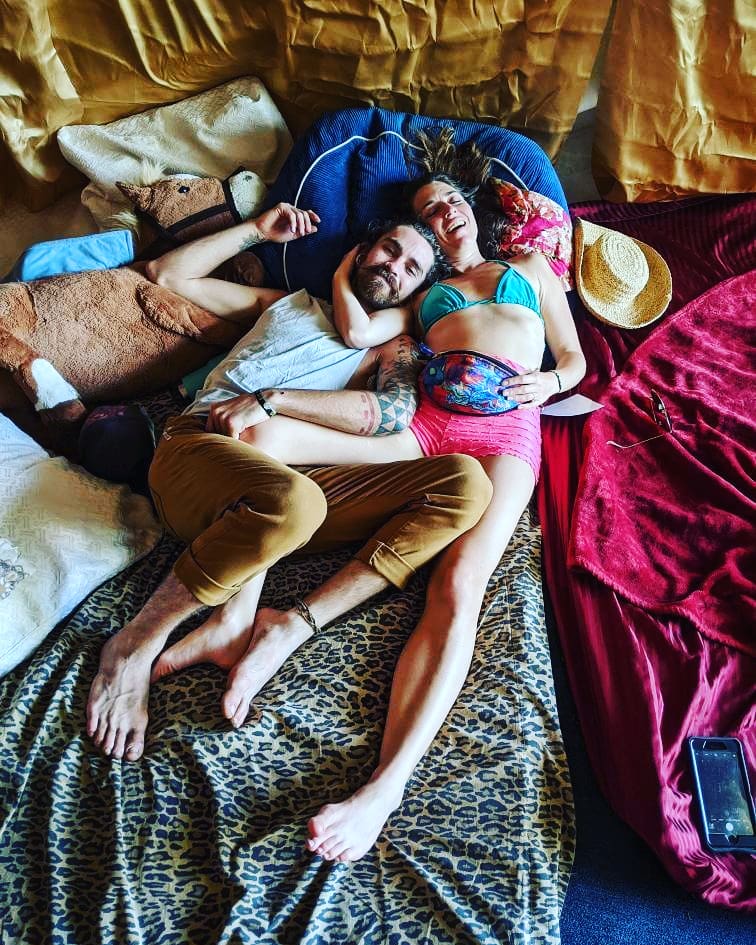 A friend of mine with her very own Bree Tree fanny pack!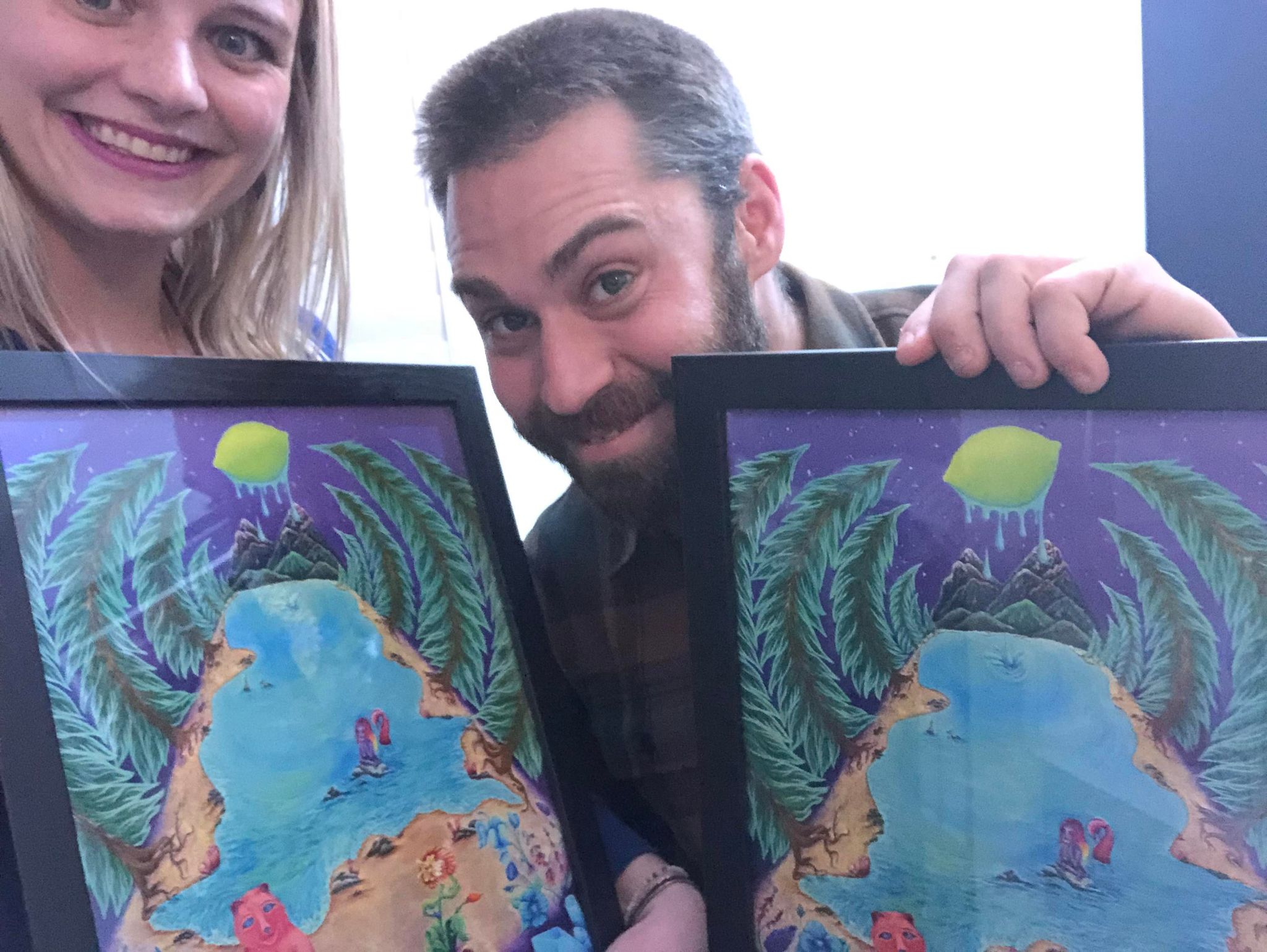 My friends getting ready to hang both their art prints.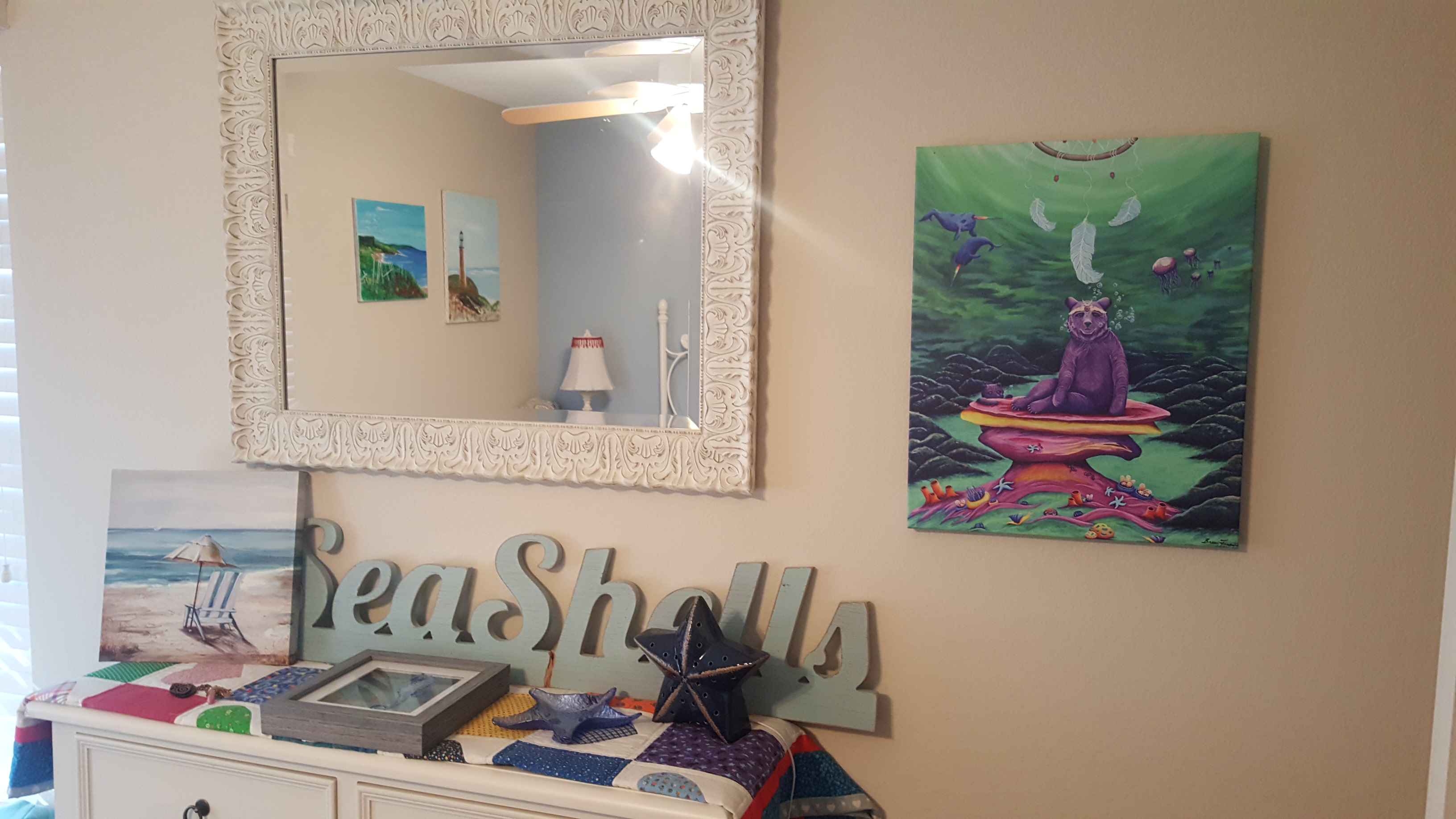 A collector hung one of my "Sea Bear Goddess" canvas prints in this cute ocean room!
Hope you all are having a beautiful Friday