Somewhere out in the fruit-i-verse; on the Great Grape River things are pretty juicy! The Limoon shines and the star-berries sparkle. Mer-nana's swim happily among the turtles. Sloth berries hang out in the trees and everyone is happy. Who wouldn't be on a planet filled with fruity creatures?!
The mer-nana's like to commune with the turtles sometimes, but banana language requires sticking out your tongue a lot. So I don't know if the turtles think they're just making silly faces at them or if they understand... but at least the turtles have fun sticking their tongues out too!
The Mer-folk in the background opens the age old question of if a mermaid is half fish, or in her case, half eaten? What do you think?!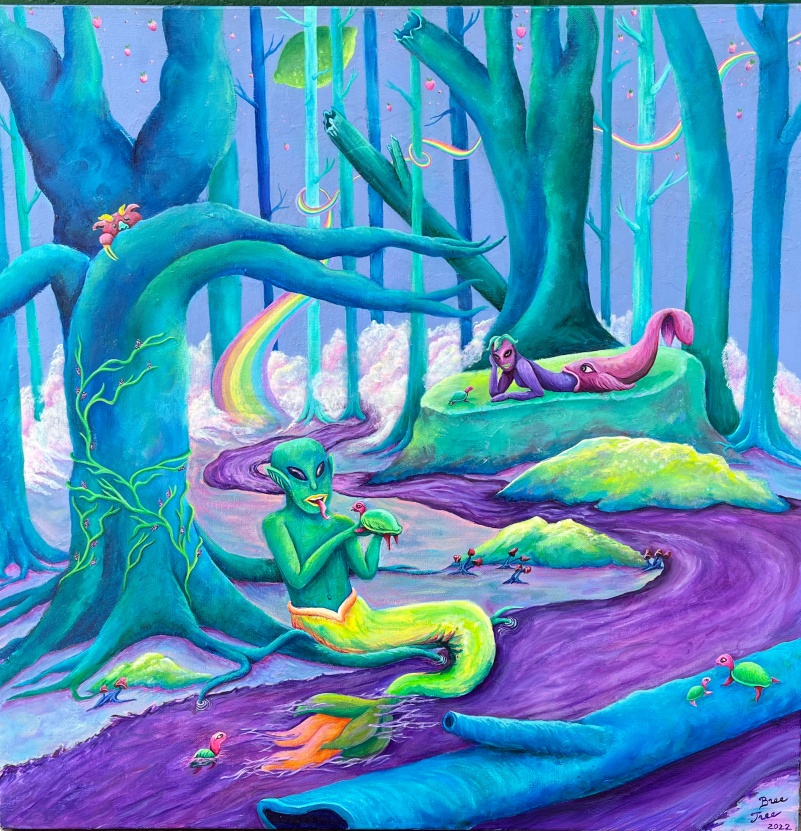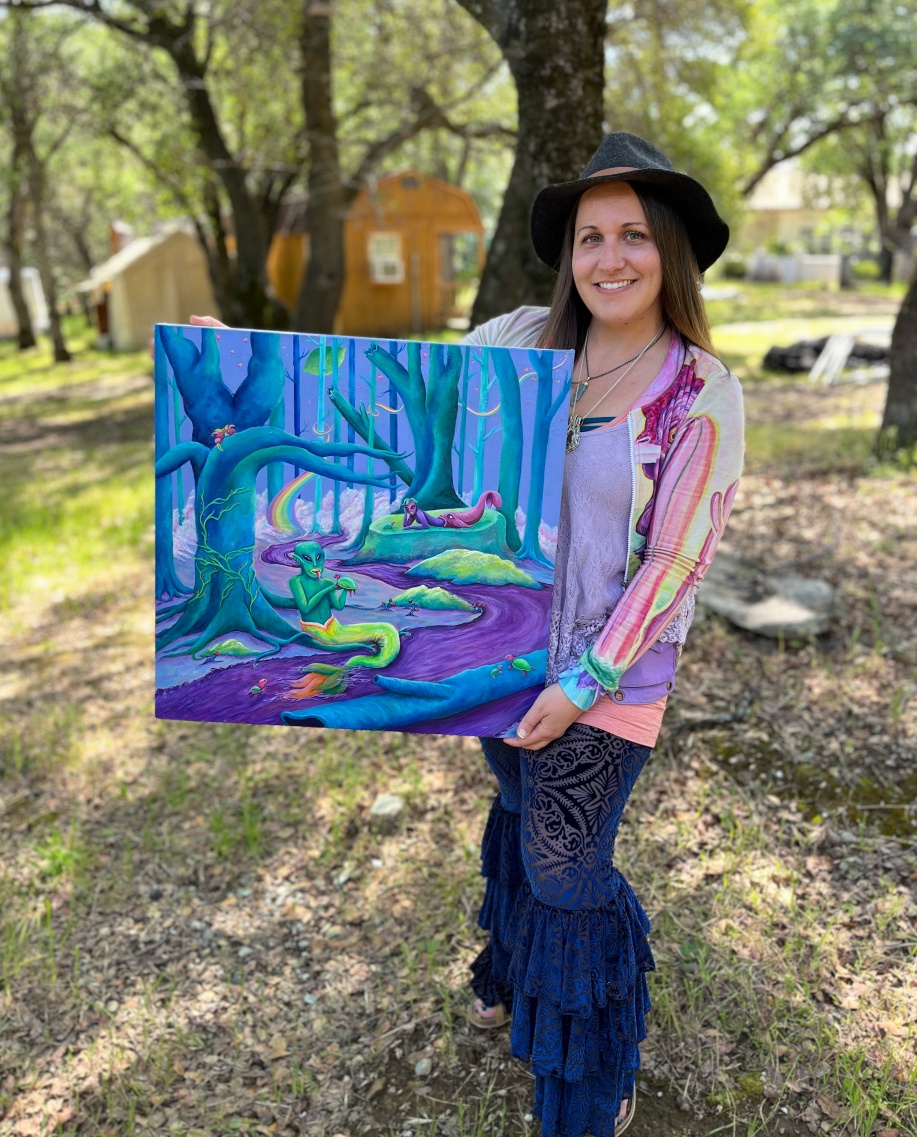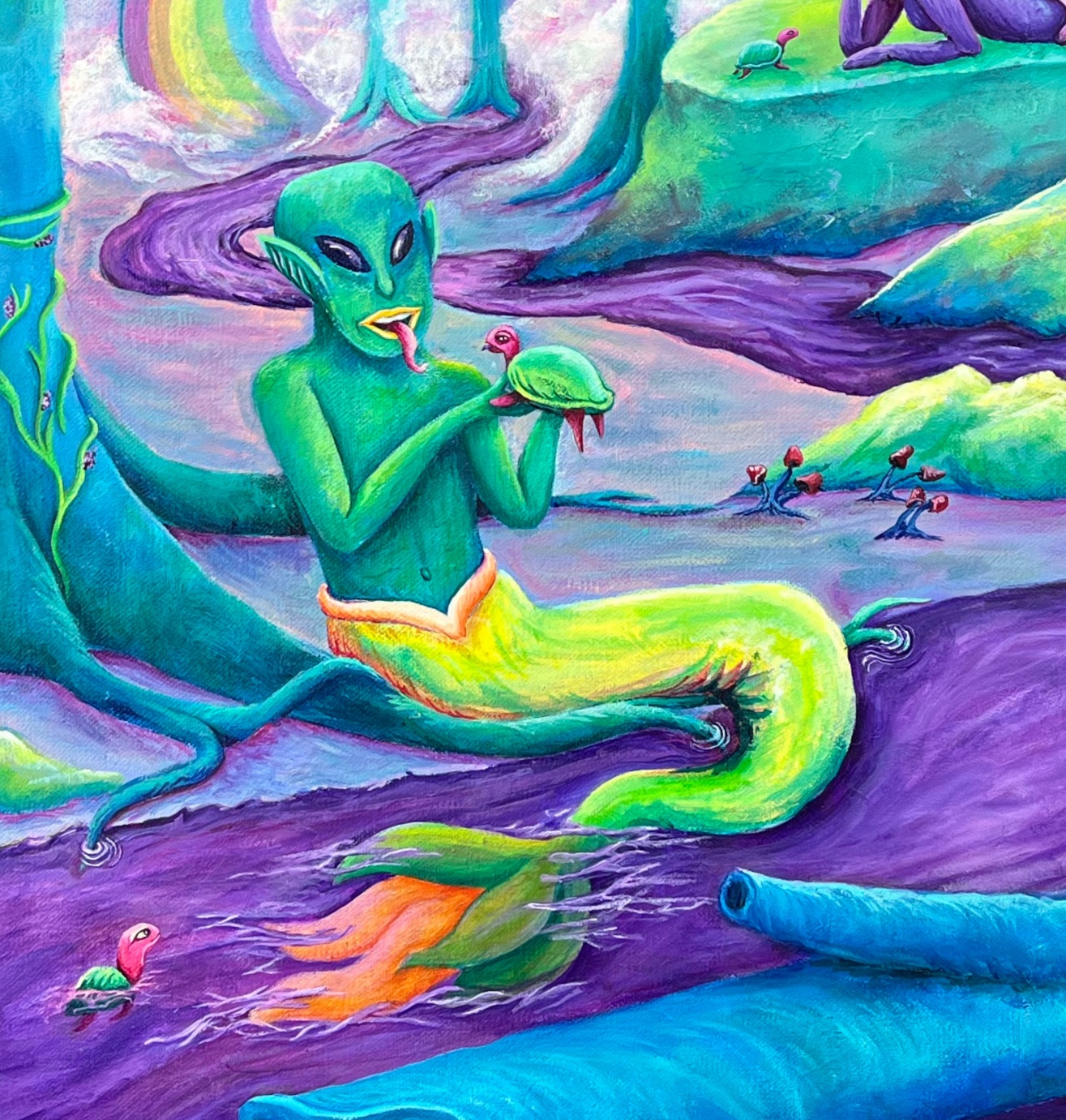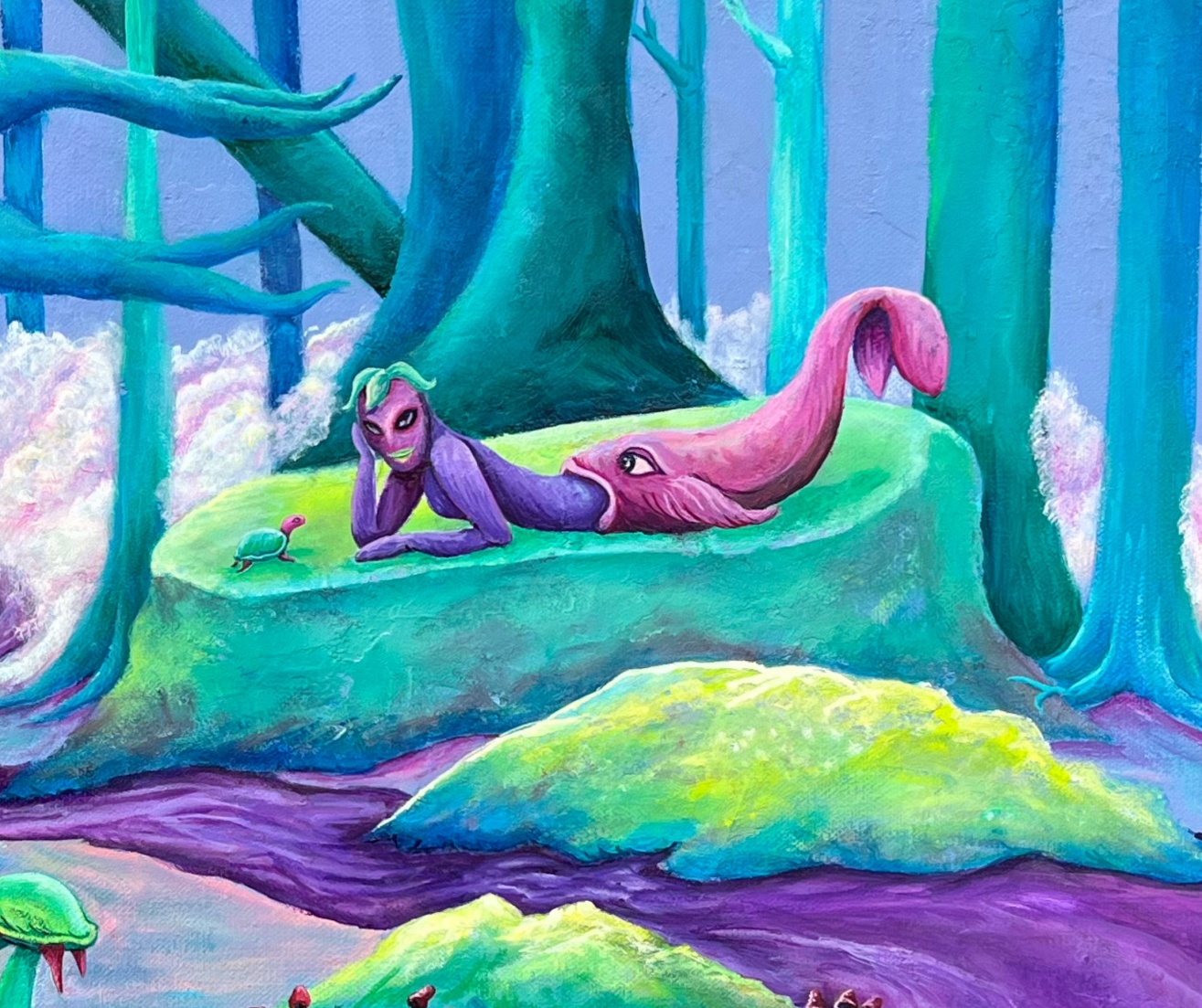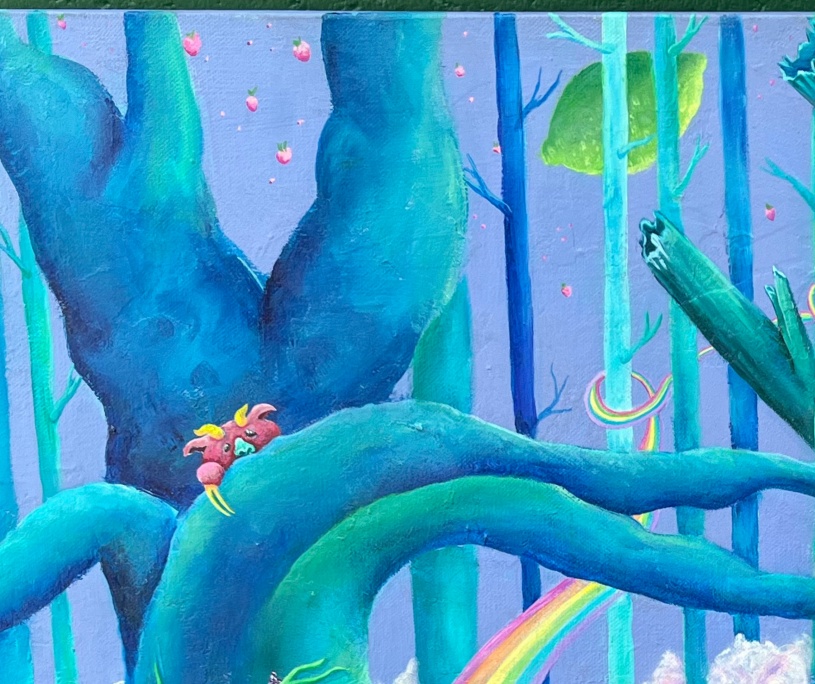 (All work shown in this post is original, painted by Bree Like A Tree, and copyrighted)