Somewhere in the fruit-i-verse there is a lime infused lake and every once in a full moon something magical happens there…
When the limoon rises ripe and full, surrounded by all the fruity starberries in the sky, its juices rain down and mix in with the lake water, giving that perfect hint of lime for all who taste. The neon light of the limoon washes over the trees and awakens the creatures of the woods to come and gather together by the shores of this wondrous lake… for a cup of tea!
Dip your kettle in the lake, add a little coconut and voila! Lime in the coconut tea time!
This tea time is the best
For its brings all out who usually contest
to be together, away from their nests.
Clinking, clanking, cheers galore
It's a party on the forest floor!
For just one night, no one will fight
it will be such a delight
and quite a sight
to see such magical creatures tonight.
original art and poetry by me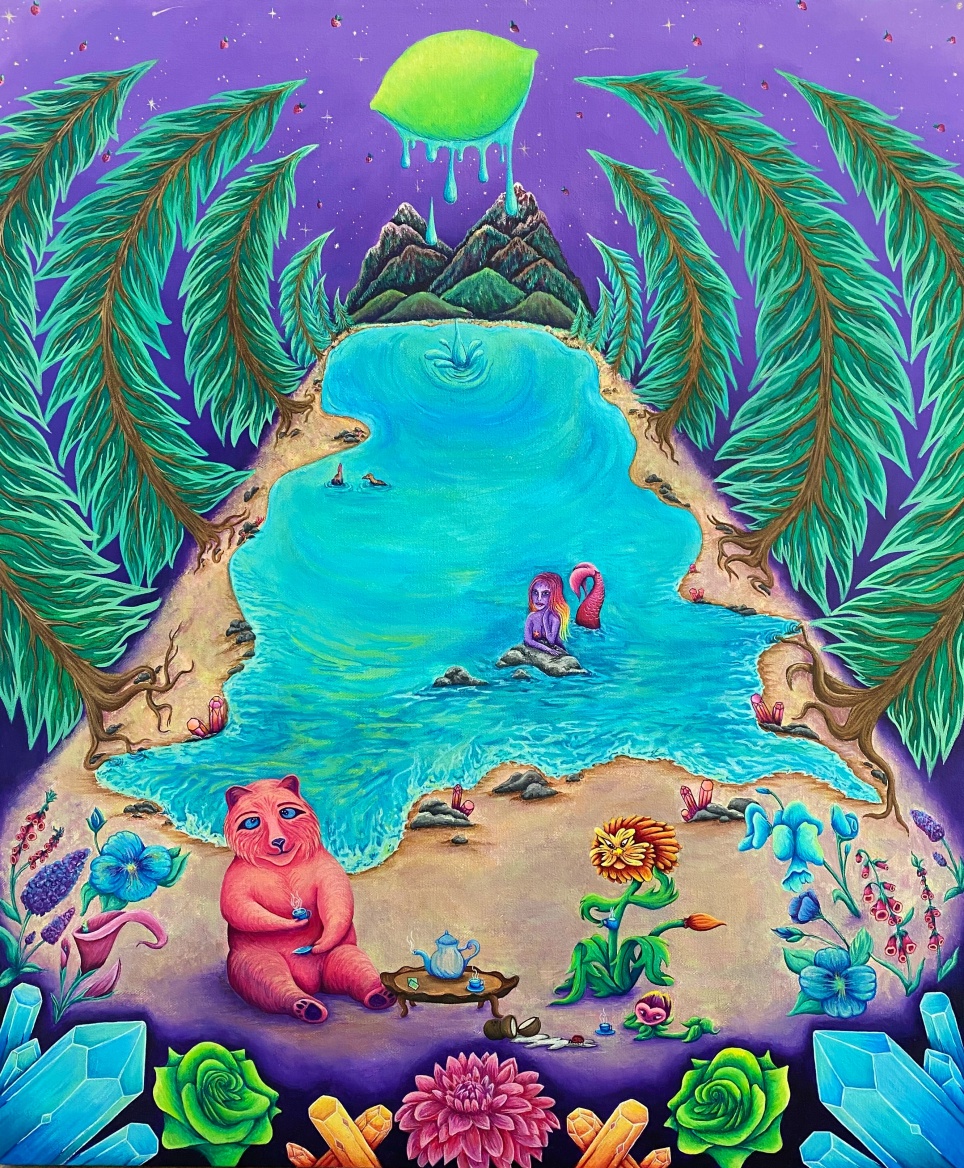 ---