I've always been fascinated by the sea life. A simple shell... If you take a closer look at it you start to wonder: from where all of these beautiful colours and patterns come? A star fish is also a like a work of art. Can you imagine what could be deep down in the ocean, in the places where humans haven't yet managed to reach?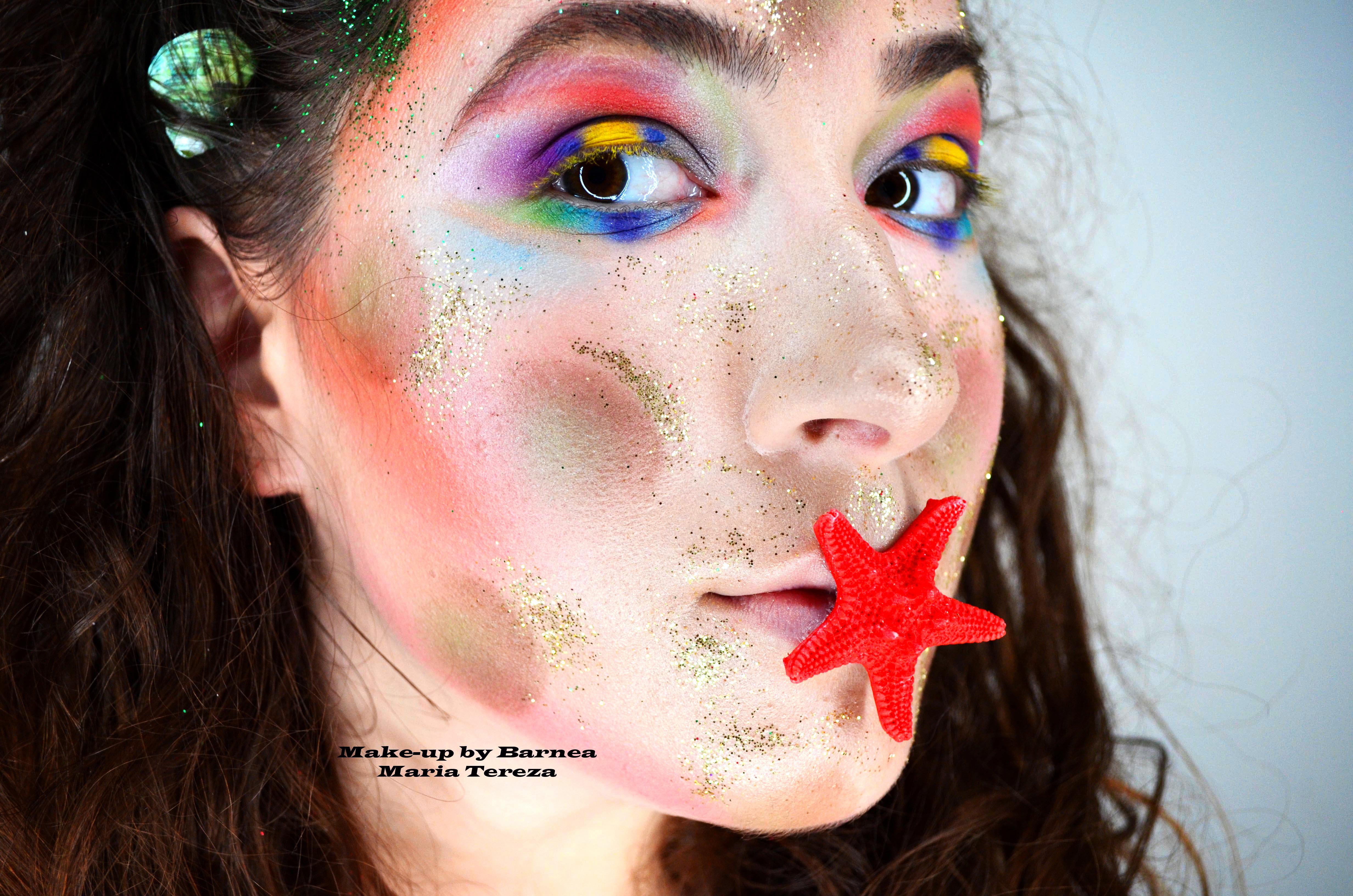 In this make-up I was thinking precisely at that. At all the myths we created around the sea. The mermaids. Oh how we all loved Ariel and her little crab friend. I remember watching those cartoons with them and I loved it. The vibrant colours, the alluring idea of an underwater world. As a child I was always drawn by the fantasy worlds, by the possibilities outside of our normal range.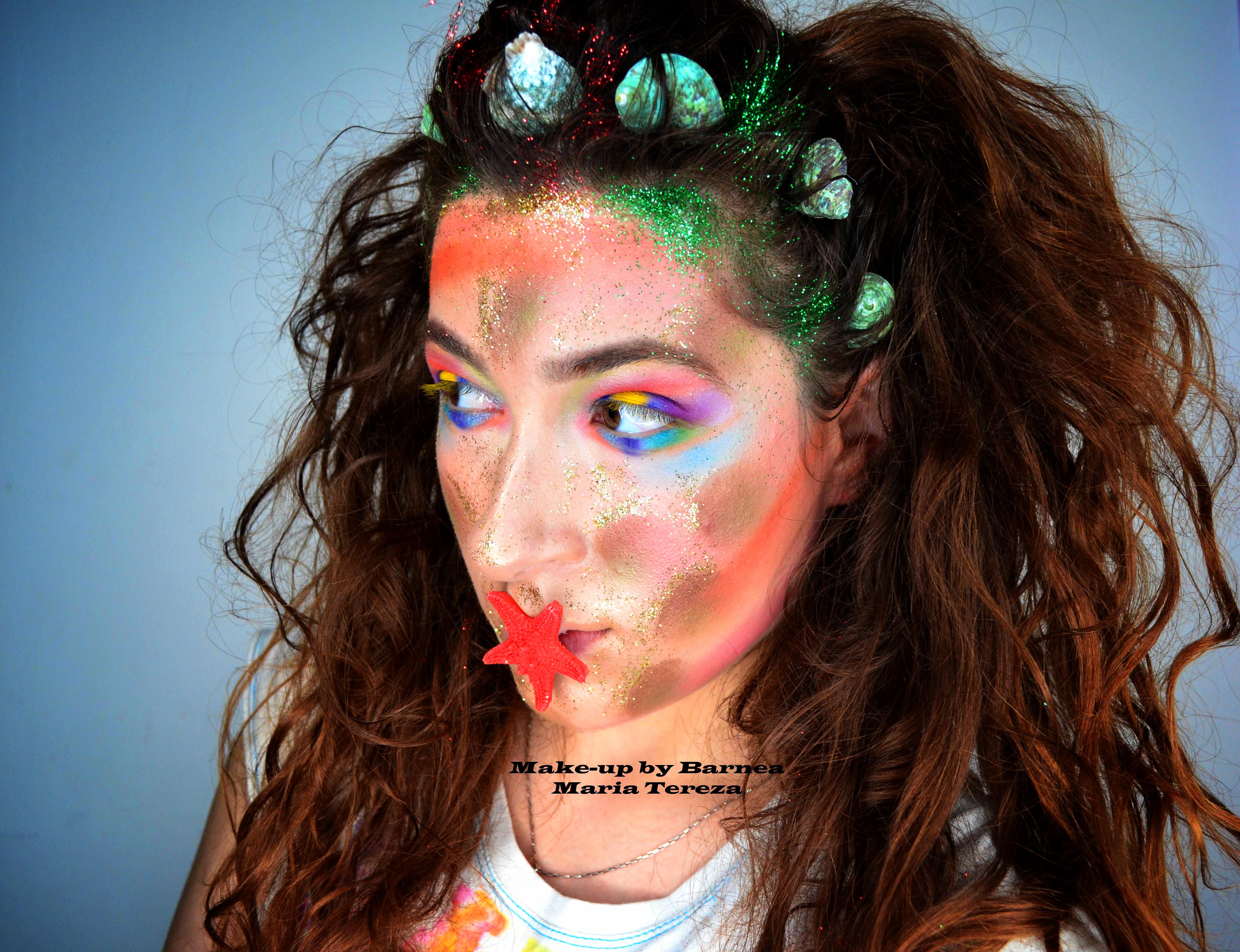 With the right imagination and vision we can stand in awe in front of the ocean. We managed to get medicine from it, food, decorations, resources. This vast puddle of water is filled with mystery and that makes it so unique.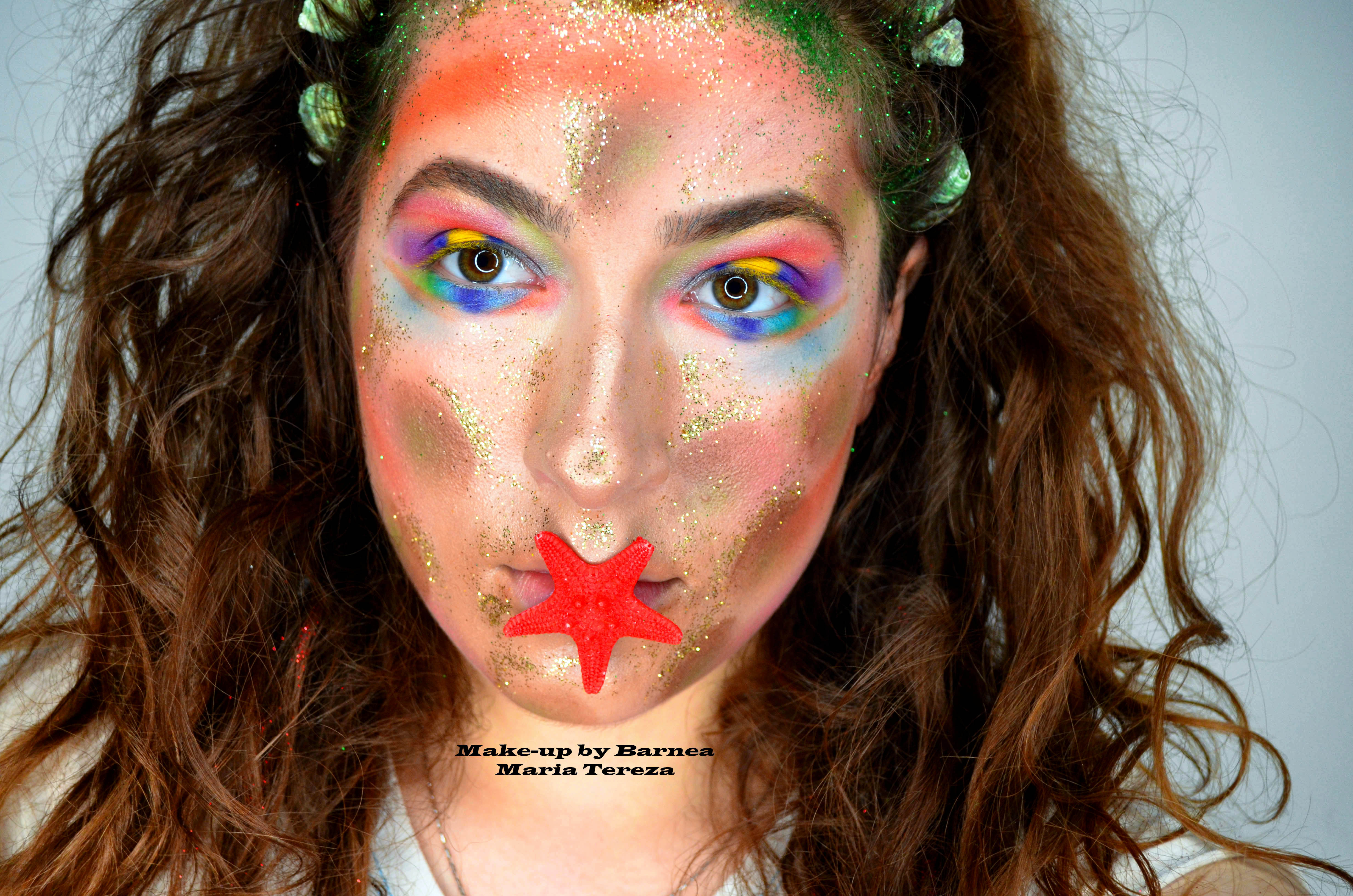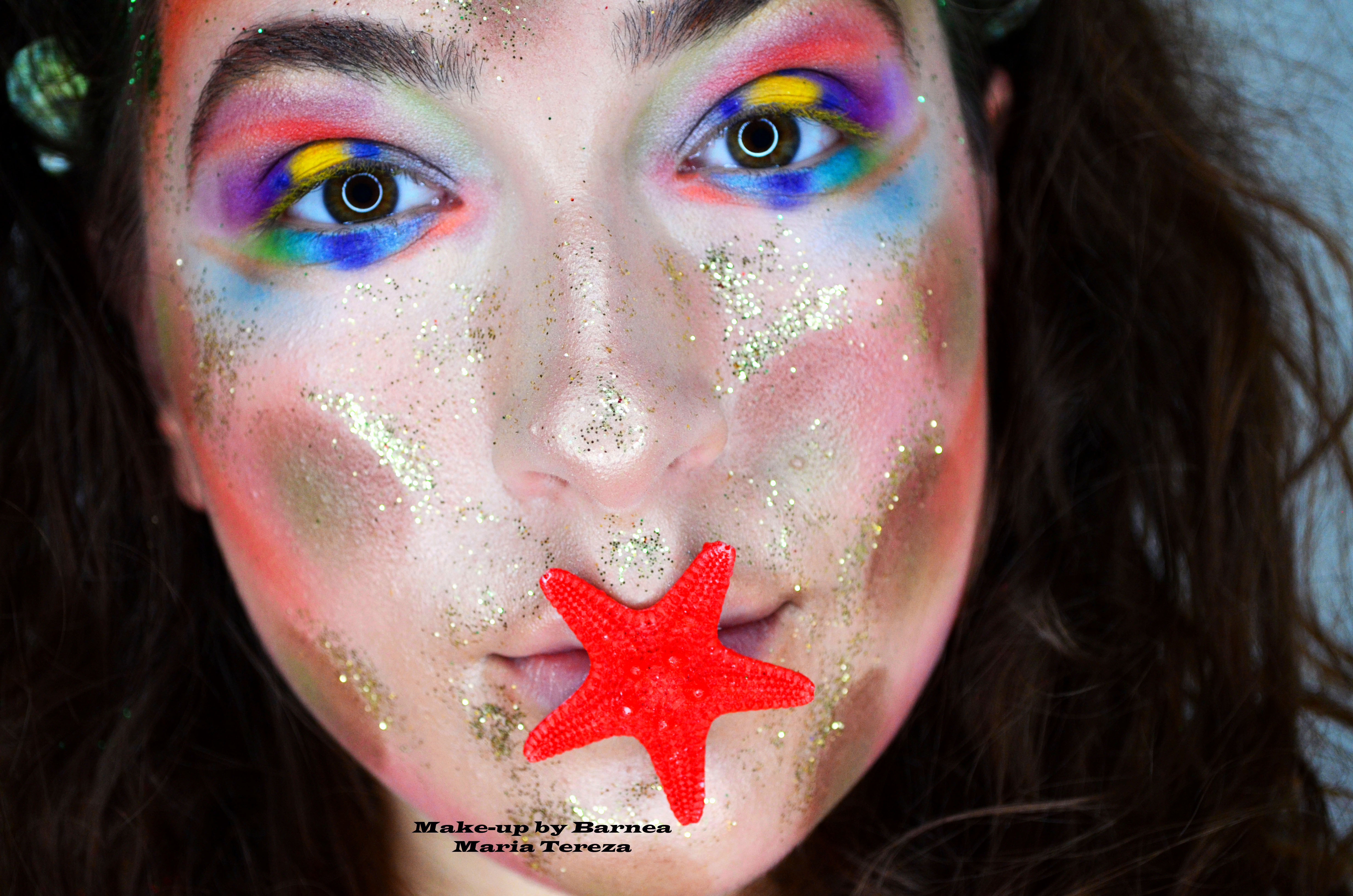 Have a fantastic day and toodle loo!
MY SOCIAL MEDIA
My etsy shop: https://www.etsy.com/shop/CreativeMaryT
My merch shop: https://teespring.com/stores/creativemaryt
My twitch channel: