So, Medibang.
I have found comfort in using Medibang Paint Android. For over two years now, I got to draw and paint a couple of artworks using my phone and this app, and I don't think I'm ever going to try any other apps for a while.
It is in no way perfect, but it is very attuned to the needs of artists using it. (I think the only thing they haven't really fixed was their backup feature.) Since using Medibang, however, there was one feature I and I believe many other artists have been asking the developers to introduce -- timelapse. I believe both Ibis Paint and Autodesk Sketchbook have this feature, why can't Medibang?
Lo and behold, the latest Medibang update on Android (and other platforms) includes a timelapse feature. I was, undeniably, excited.
The feature works well, but I can't export the timelapse into a video using my tablet.
Well, that wasn't good. Of course, I immediately had to try out the new feature. Since getting my tablet a few weeks ago, that's all I ever use in drawing, so it's definitely a given that I will test out the timelapse using that.
I got to finish a drawing with the timelapse on record, but when I attempted to export it, it just wouldn't save. It wouldn't even process. I was severely disappointed, and was even more so towards Medibang, because how could they release a buggy feature?
But... would they knowingly do that? Of course, not. So I decided to try it out in another device -- on my good old phone, my partner in crime since 2020.
First, I needed to find something to draw.
Besides my phone, Pinterest has been a personal favorite when it comes to finding references for drawing. In there, I found this one. I was a little hesitant because it was too dark, but I thought I was just going to try out the new feature anyway, so it won't matter much if it turns out bad (it would, to me, at least lol).
So I drew, and drew, and drew. And before I knew it, there were already over 5000 frames in the timelapse. I watched it, in awe, because it isn't as nauseating to watch compared to when I record using screen recording. Or the process as tedious as whenever I had to export some progress shots and create my own progress GIF. Now, the question was...
Will it export to video?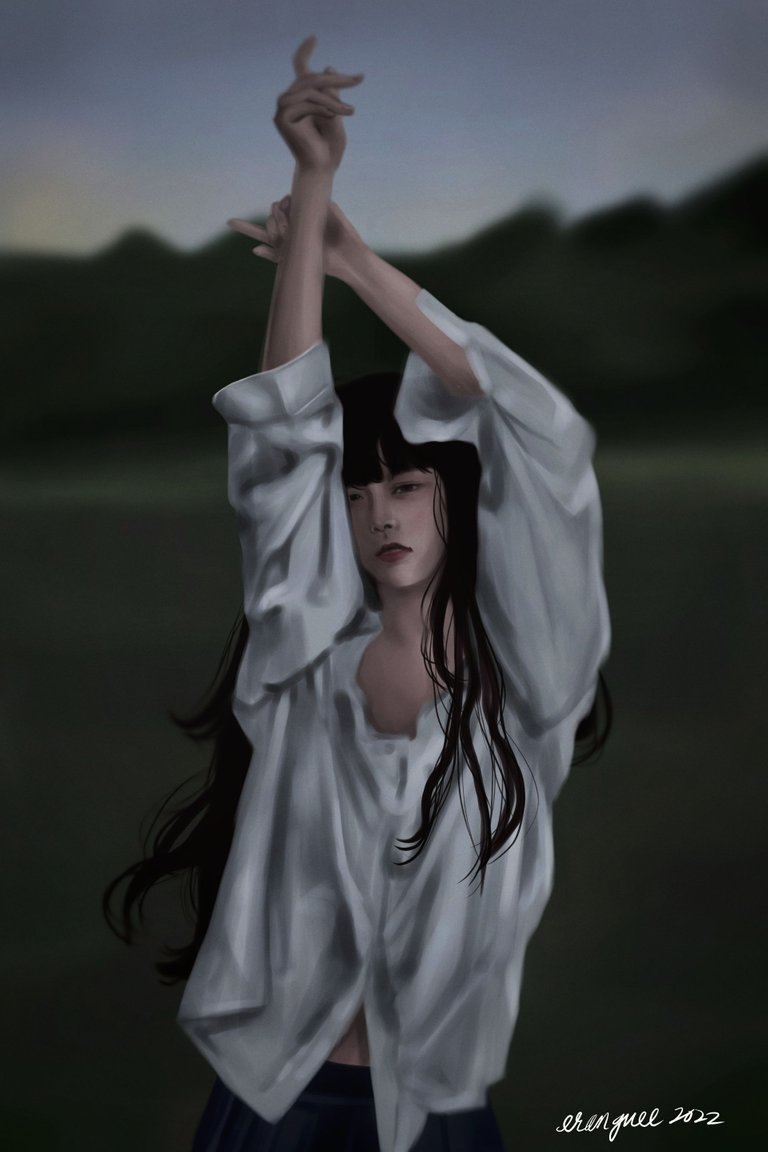 It got a bit too dark, but I liked how it turned out anyway!
The moment of truth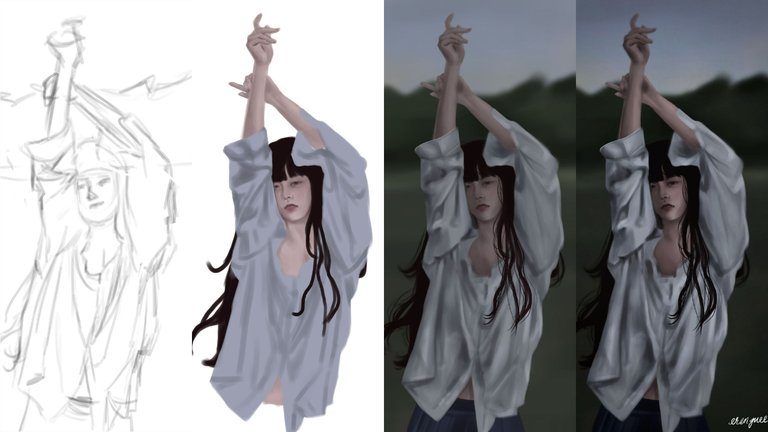 Just so I can have progress shots whether or not the exporting of the timelapse video works, I went and save some progress shots every once in a while to create my usual progress collage.
But yep! It did export to video. When exporting, regardless of how many frames there are, Medibang is going to ask you how long you want the video to be, and it will adjust the speed depending on your needs. :) I asked to export mine into a 20-second-video.
Using Medibang's timelapse feature is straightforward.
I stuck with Medibang because the UI is so intuitive. I don't have to guess where a tool is, or how something even works. It's just so simple and yet productive.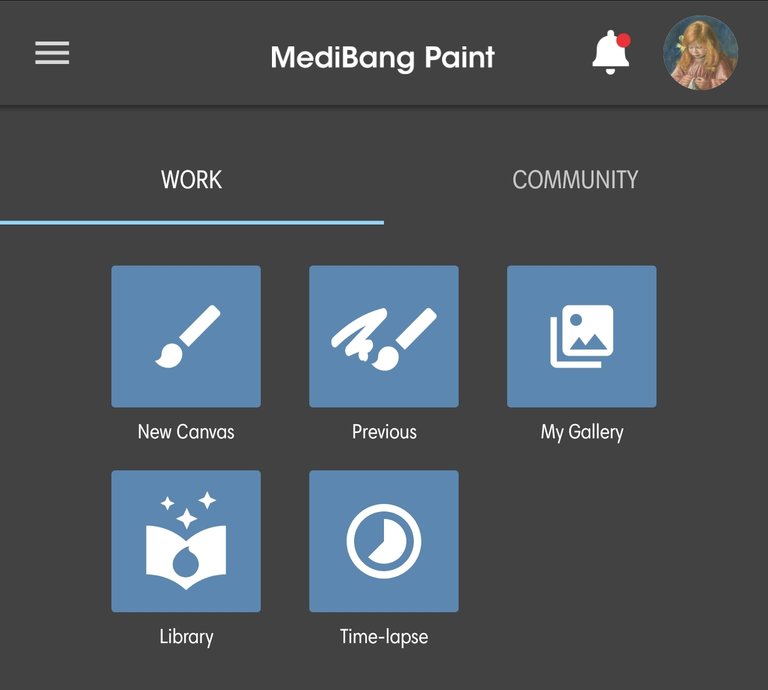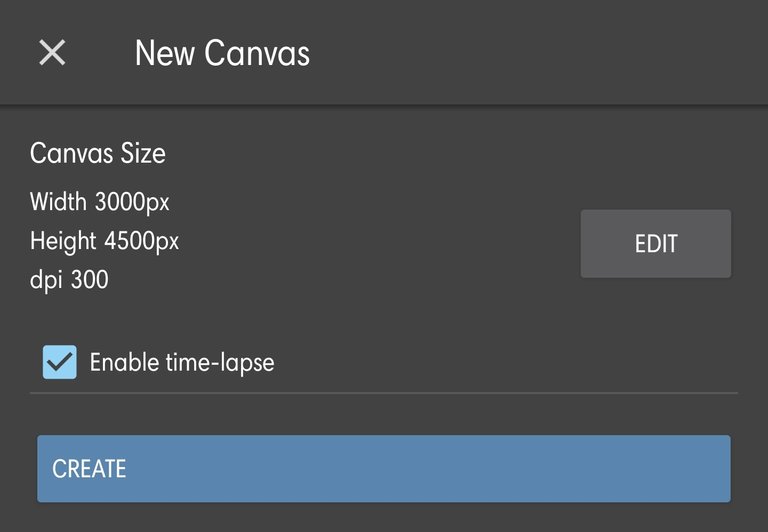 In the home page alone, you've got your options.
Create a new artwork from blank canvas: New Canvas.
Continue where you left off: Previous.
Continue another artwork from your gallery: My Gallery.
Learn something new and find something to practice on: Library.
View a time progression of your artwork: Time-lapse.
Don't you think it's really straightforward? (OK, I sound like I'm legit fangirling, but maybe I am HAHAHA).
Now when you open an old artwork from the gallery or open something you've been working on last, the timelapse will almost immediately start recording. You can, however, choose to stop it in the hamburger menu in the workspace toolbar.
But if you want to start timelapse from the get-go of a new drawing, just tick the "Enable time-lapse" option when asked. It should automatically record your progress.
Viewing

To check your timelapse, just go back to the dashboard, select Time-lapse, and you'll see all timelapse videos recently recorded. If you've been working on something at different times, the timelapse videos will also be in portions. You can merge them into one by long pressing all the timelapse videos you'd like to merge together. This one took 8443 frames in total.
Exporting
To save your timelapse video, you just have to view one of the timelapse recordings and select the Make a video button on the upper right-hand side of the screen. It would ask you for a video duration and automatically adjust the timelapse speed.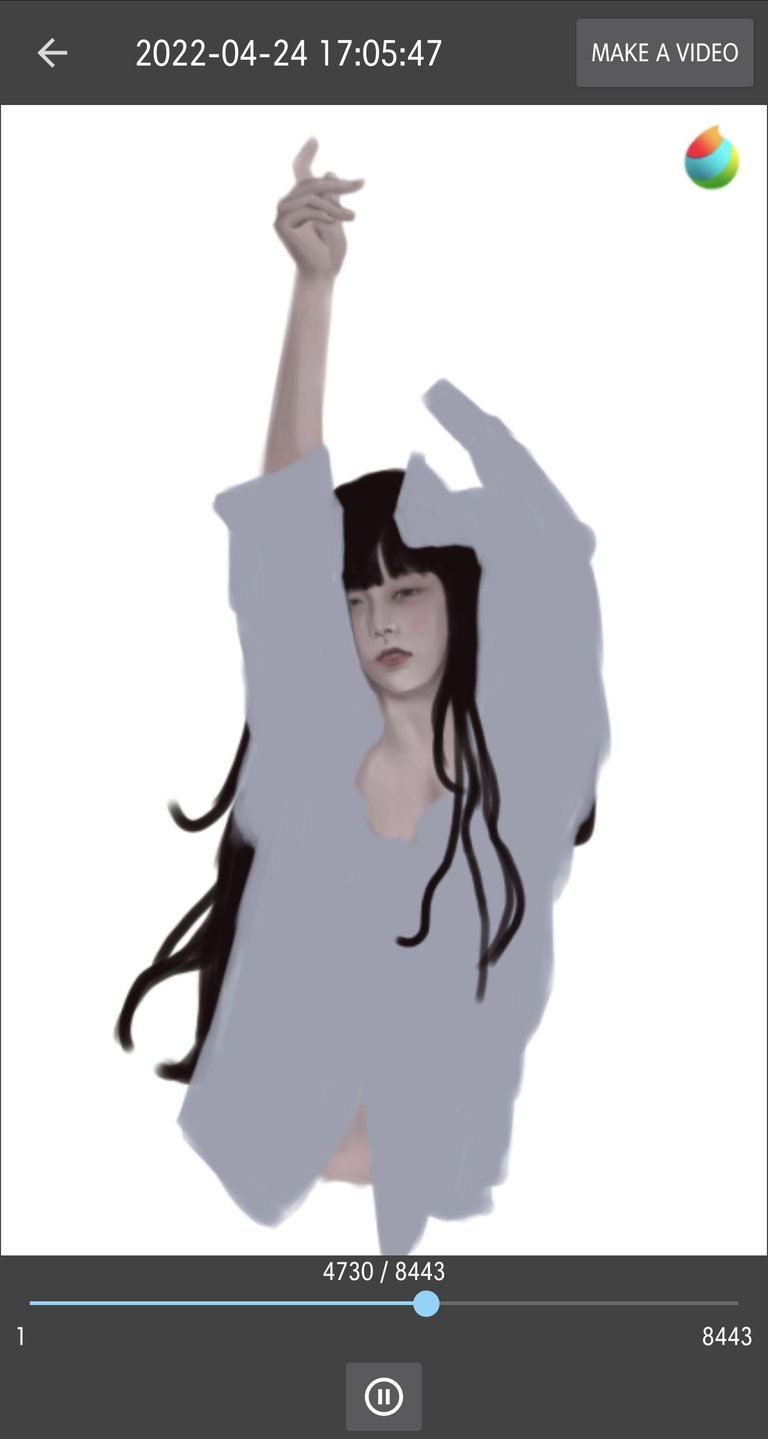 Final thoughts.
Ah, that was quite a long post! Been a while!
I guess I just want to share about why I've fallen in love with Medibang. It isn't, by any chance, perfect, but it's trying! The community is also huge, and they help everyone who wants to learn to draw and digitally draw, too.
It sucks that the timelapse video couldn't be in a higher resolution, but I'm not exactly complaining. xD It still does its job anyway.
Do you use Medibang, too? Have you tried the new feature yet?
p.s. i'll try to be active especially in replying huhu but i can't promise!
---

erangvee.carrd.co
ko-fi | twitter | instagram | nft showroom