I don't want to draw anyone I know.
I have always had this sort of conversation: someone would see my art and would ask if I did accept art commissions. While I would get really happy (and touched, really) that someone liked my art enough to ask if I did accept commissions, the self-critic in me always nagged at my brain and urged me to say no.
"I'm so sorry, I don't accept commissions!" I would say.
"It's OK, but do you mind to tell me why?" they would ask.
"I just don't feel up to it," I would answer.
Well, that is in fact the truth. I do not really want to draw anyone I know or someone a person knows. I (or someone) know a person enough to see that my drawing won't look the way it was supposed to look like... most of the time. There would be moments when I would be able to convince myself that it turned out the way it should, but majority of the time would be spent telling myself where it went wrong and not bothering to correct it.
But today, I wanted to draw Nayeon.
She's someone many people probably knew. To be honest, I'm still quite anxious, maybe even scared, about how it turned out. Sometimes, I like how it looks. The rest of the time, I spent criticizing myself. I truly, truly wanted to get over that phase. (To be fair, I thought I was looong over it. But sometimes, thinking about it still turns me insecure.)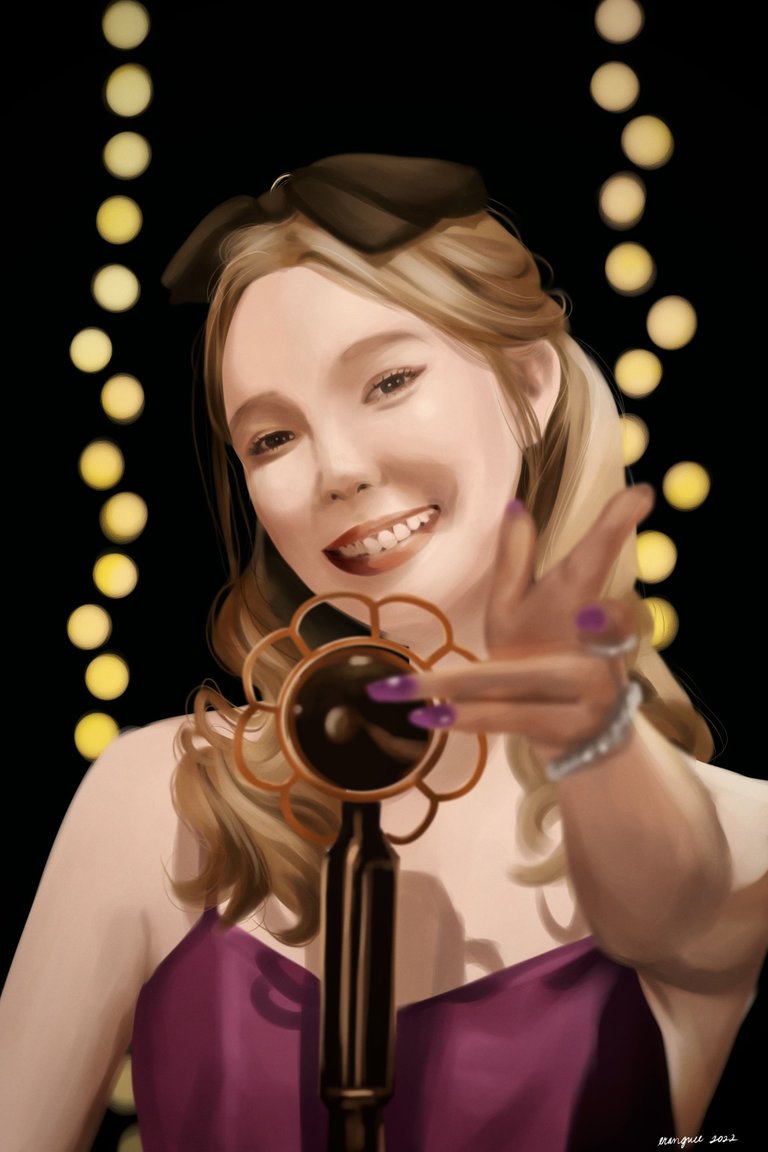 This one is based of TWICE Nayeon's solo debut, Pop! You can find the reference here. You can watch the music video to Nayeon - Pop! over here.
(I'm seriously in love with the song, BTW! The past week had been devastating, but listening to Pop! just saves me.)
Drawing someone I know.
Yeah, I've been a fan of TWICE and Nayeon since, well, 7 years ago, when they just debuted. They were one of the first K-pop groups I listened to and got me into the rabbit hole.
I've drawn K-pop artists before (TWICE's Momo and Tzuyu, GOT7's Mark, Blackpink's Jisoo and Rose), but I'd never really been sure about the output. Sometimes I liked them. Sometimes I don't. Sometimes I don't really care much.
I think, though, that I wanted to do this one well enough, I had little to feed my insecurity. Thankfully, the inner cynic seems satisfied -- you bet I can sleep well. LOL.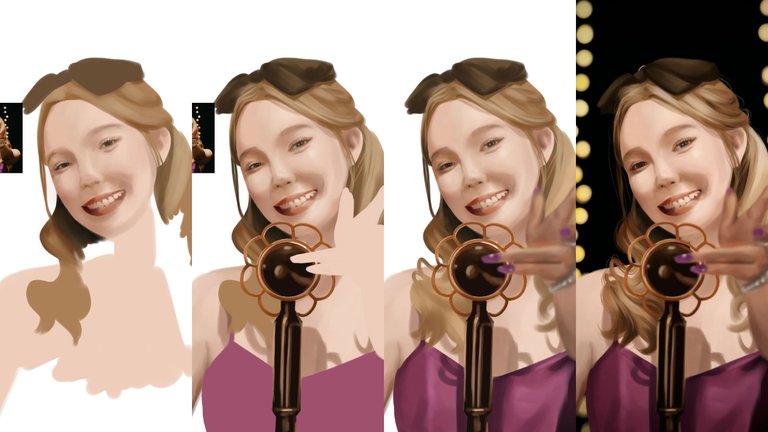 Many times I drew around her eyes. Nayeon, the goddess that she is, is too difficult to draw for some reason. I'd always had that problem -- there are people that are easy to draw, and others that are difficult. Nayeon falls into the latter category.
It always has to do with the eyes, though, so I ended up focusing on that one. I made changes to it one too many times because it just didn't sit right with me. In fact, I was already finalizing it when I decided to do one final_final_this_is_it_final_(1).docx moment and made changes to the eyes. I'm glad I did. 😆
Notes
I was on leave today so I found the energy to draw. I was supposed to accompany my father to a check-up, but the doctor wasn't around and we had to reschedule. I'm glad about the unintended rest, though. It is too freeing -- the fact that I am not obliged to respond to work-related messages, and that my colleagues knew enough not to bother me on a day-off.
Last weekend, I went back to my undergraduate school and just... ate a lot with friends. We went to see one of our professors from a few years ago, and she treated us to some good Italian dinner. That was such a weekend well-spent. I always loved catching up with good friends!
---

erangvee.carrd.co
ko-fi | twitter | instagram | nft showroom