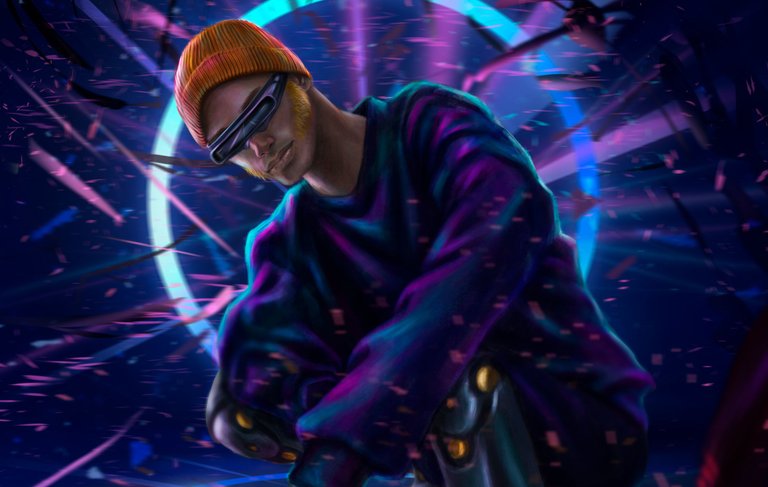 Go anywhere. See anything. Achieve the impossible. Have endless fun discovering the Metaverse. At any time. Live a dream. Without limits.
---
Hi! how's it going?
This art was created in order to give life to punk # 2468, it was a commission for the owner of punk. Everything was left to my imagination, so the first thing that came to mind was to convert or adapt him to a cyberpunk character. Satisfied Customer.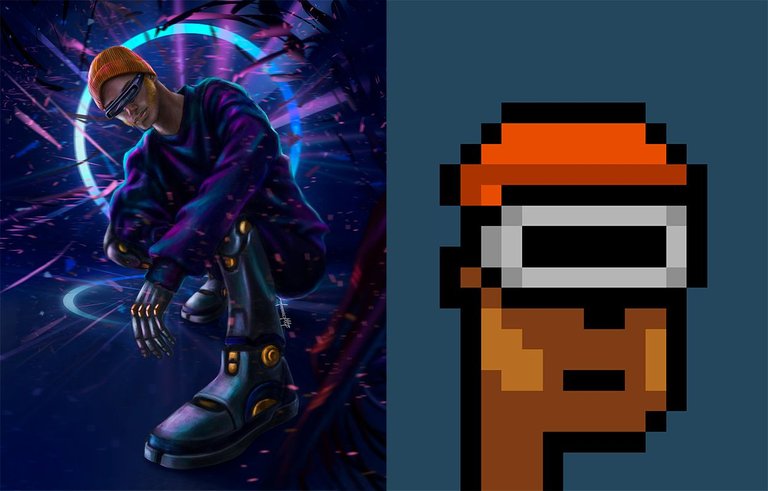 Technical information:
I work with an Huion H320M tablet.
Laptop.
Photoshop CC 2019 program.
Drawing Dimensions: 5350x6797 pixels.
Some screenshots of the process:
Finished Art: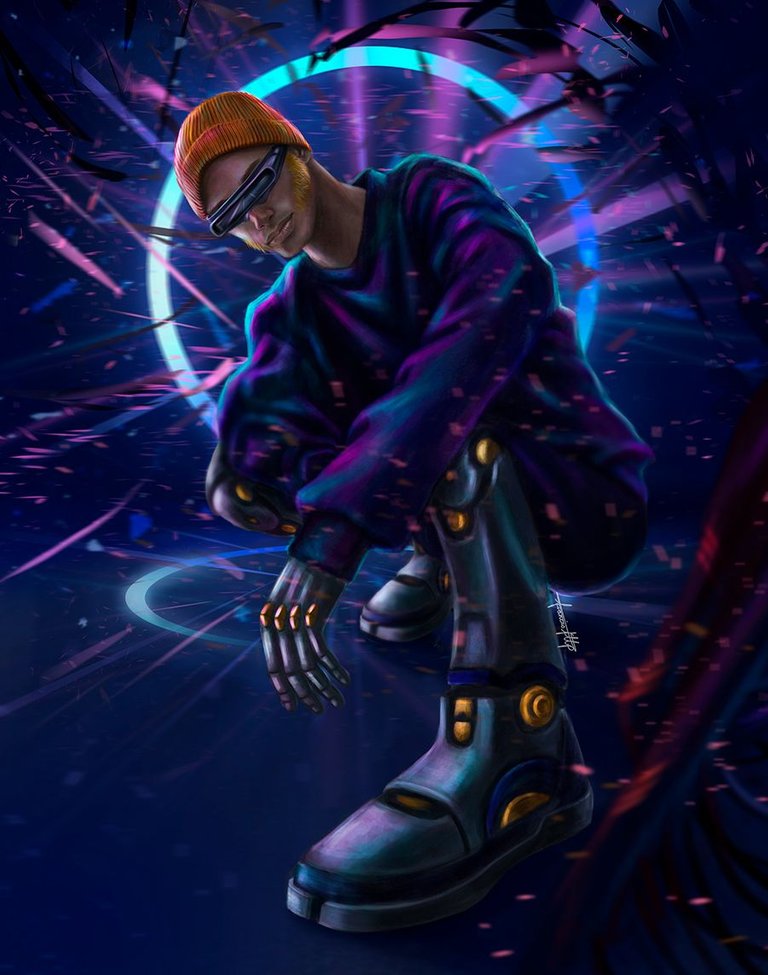 Here I leave the process in GIF animation

If you want to see more of my art, you can access here:
Social Networks
Instagram
Twitter
Facebook
Pinterest
NFT
Opensea
Foundation
Knownorigin
Rarible
TerraVirtua
I say goodbye not without first thanking you for being here and supporting my work. I sincerely hope you liked my work, if so, leave me a comment and I will be happy to respond.
Until next time!
Blessings!
Thank you, thank you, thank you
💜💜💜