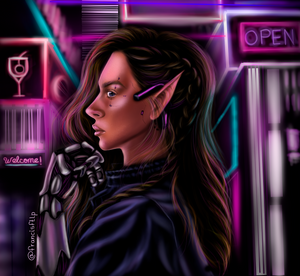 Hello friends!😊😊
This amazing drawing that I present to you today is an Elemental Cyborg, she is an Elf that was transformed into a Cyborg by the scientific company E.S.A HARDOMIC, generated for the protection of the planet. You can read the story in Rarible here is the link:
https://app.rarible.com/token/0xd07dc4262bcdbf85190c01c996b4c06a461d2430:69814:0x5cd53a7c366b95e0ba100a67cd2f6ad77a767c4f
I really like to draw technology and fantasy things, and here I mixed the two, creating an incredible character.
It was incredible to paint the background, creating those beautiful neon lights, so I created a video where I made some signs blink, so that the painting seems to have life, you can also enjoy this in the link I mentioned before.
Meanwhile, below you can see the details of the drawing and the process.

Technical Information:
Photoshop CC 2018
I work with an Huion H320M tablet.
Drawing Dimensions: 2500x2300pixels
Desktop Computers.
Drawing Process:
Here I leave the process in GIF animation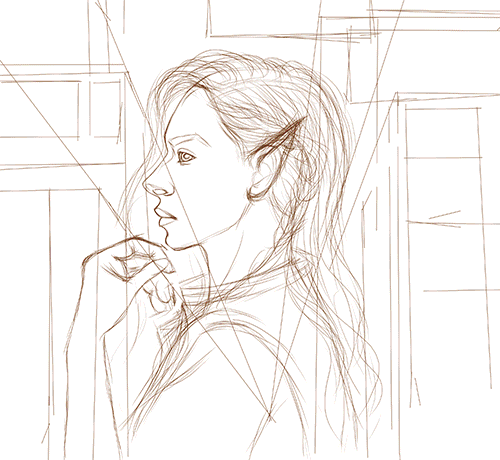 Copyright @francisftlp - All rights reserved.

If you like what I do, you can continue enjoying my work on the following:
Instagram
Twitter
Facebook
Pinterest
NFT Showroom
Rarible
I say goodbye not without first thanking you for being here and supporting my work. I sincerely hope that you liked the drawing.
Until next time!
Blessings!
✌️