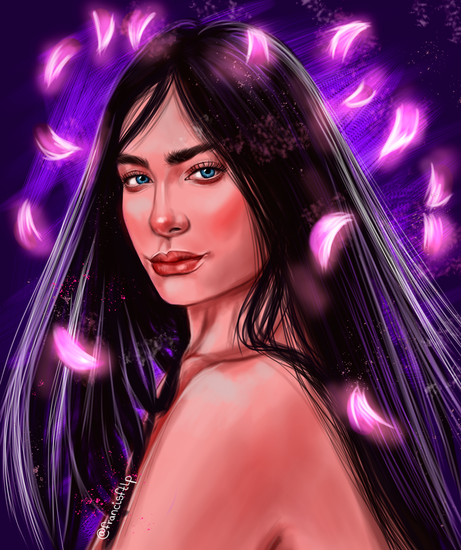 Hello everyone!
Welcome back to the blog, I am excited to introduce other of my girls for the long and tousled hair series. I'm really happy to move forward in this series, because I love creating these new characters, her name is Violet, and she is illuminated from all sides, she is really happy.
Lately I have felt unmotivated and somewhat sad, and I found that that feeling was being reflected in my drawings, well, the artist as such reflects his emotions in art, but I was not really realizing it, and whenever I wanted a happy face or seductive, the expression ended up being sad, I had to analyze this for several days, and a friend was the one who noticed. So I decided to make an effort to control my emotions, although it sounds difficult but nothing is impossible
And so I managed to brighten the face of the drawing. I hope this is lasting.
👉Here is the direct link👈

Technical information:
I use the IbisPaint X application.
I work with an Huion H320M tablet.
Phone: Yezz Max 1 Plus.
Drawing Dimensions: 1613x1923pixels
Process of drawing:
Here I leave the process in GIF animation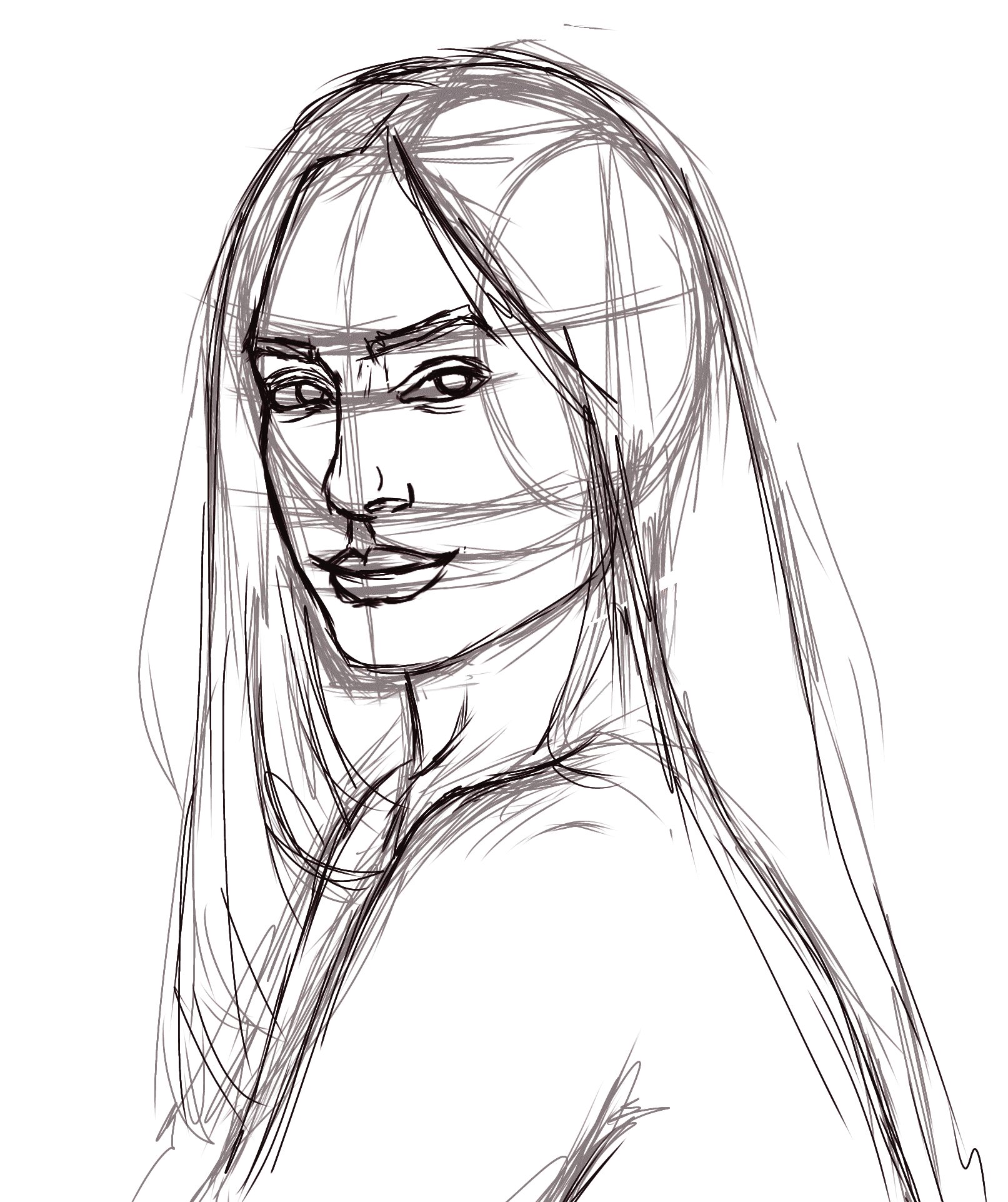 Copyright @francisftlp - All rights reserved.

If you like what I do, you can continue enjoying my work on the following Social Networks:
Instagram
Twitter
Facebook
Pinterest
NFT Showroom
Rarible
I say goodbye not without first thanking you for being here and supporting my work. I sincerely hope that you liked the drawing.
Until next time!
Blessings!