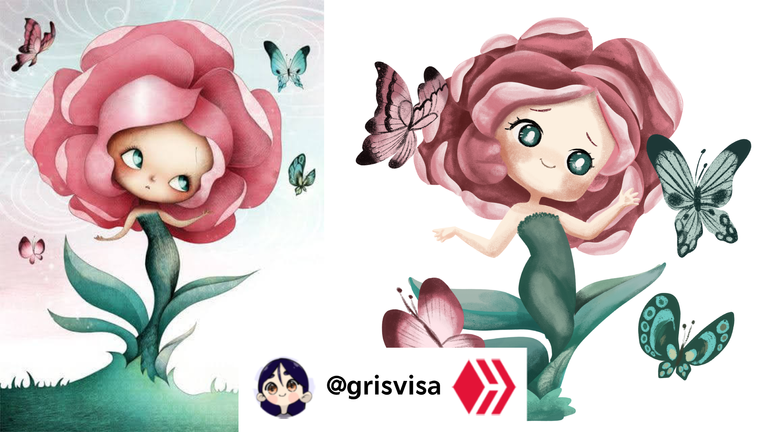 ---
Hello, hello, my little ones ❤️ Today. I share with you this illustration I made for my mom.
The other day she told me:
Gris look, I like this illustration, but I'm not too fond of her little eyes, and I want to send to make a mouth cover for my mom with it.
The original illustration is very nice, I don't know the artist (I don't know where they got the image from), but I refused to change the eyes with editing because it's like working on someone else's work. And even though the illustration wasn't meant to be reproduced and made for profit, it was something more personal. I still didn't feel comfortable with the idea.
So, since I'm a fan of the DTIYS, I proposed to her that I make it from scratch with my style, and she liked the idea. My first idea was to make it with the line as I do most of my illustrations. However, the original is more colorful and with more texture, so I better ask them how she wanted it and said that she would like it only in color like the original if it weren't too much trouble.
I love doing this kind of illustration even though they are more laborious. I used ProCreate on the iPad to make this illustration and started working on the sketch by color pieces and then using clipping mask on each one and piece by piece giving volume with light and shadow.
I loved the result, and so did she. I hope to see the printed mouth cover soon 😍.
I wish you a great day, never stop creating, believing, and moving forward.
Hola, hola mis pequeños ❤️ el día de hoy les comparto esta ilustración que hice para mi mamá.
El otro día me dijo:
Gris mira, me gusta esta ilustración, pero no me gustan sus ojitos y quiero mandar a hacerle un cubrebocas a mi mamá con ella.
La ilustración original se me hace muy bonita, desconozco al artista (no sé de dónde sacaron la imagen) pero me negaba a cambiarle los ojos con edición, ya que es como trabajar sobre el trabajo de alguien más. Y aunque la ilustración no es que se fuera a reproducir y lucrar con ella, sino que era algo más personal, aun así no me sentía cómoda con la idea.
Así que, ya que soy fan de los DTIYS le propuse hacerla desde 0 con mi estilo y le gusto la idea. Mi primer idea era hacerla con línea como hago la mayoría de mis ilustraciones, aunque la original es más de color y textura, así que mejor le pregunté como la quería y dijo que si no era mucha molestia le gustaría solo a color como la original.
Me encanta hacer este tipo de ilustraciones aunque son más laboriosas. Use ProCreate en el iPad para hacer esta ilustración y empecé trabajando el boceto por piezas de color para después usar máscara de recorte en cada una y pieza por pieza dar volumen con luz y sombra.
El resultado me encantó y a ella también, espero pronto ver el cubrebocas estampado 😍
Les deseo un excelente día, nunca paren de crear, creer y avanzar.
---
Original Drawing - Dibujo Original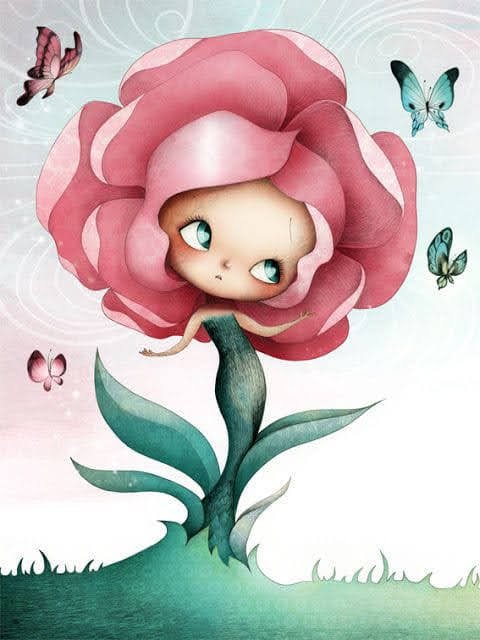 Unkown Artist - Artista Desconocido
---
Process - Proceso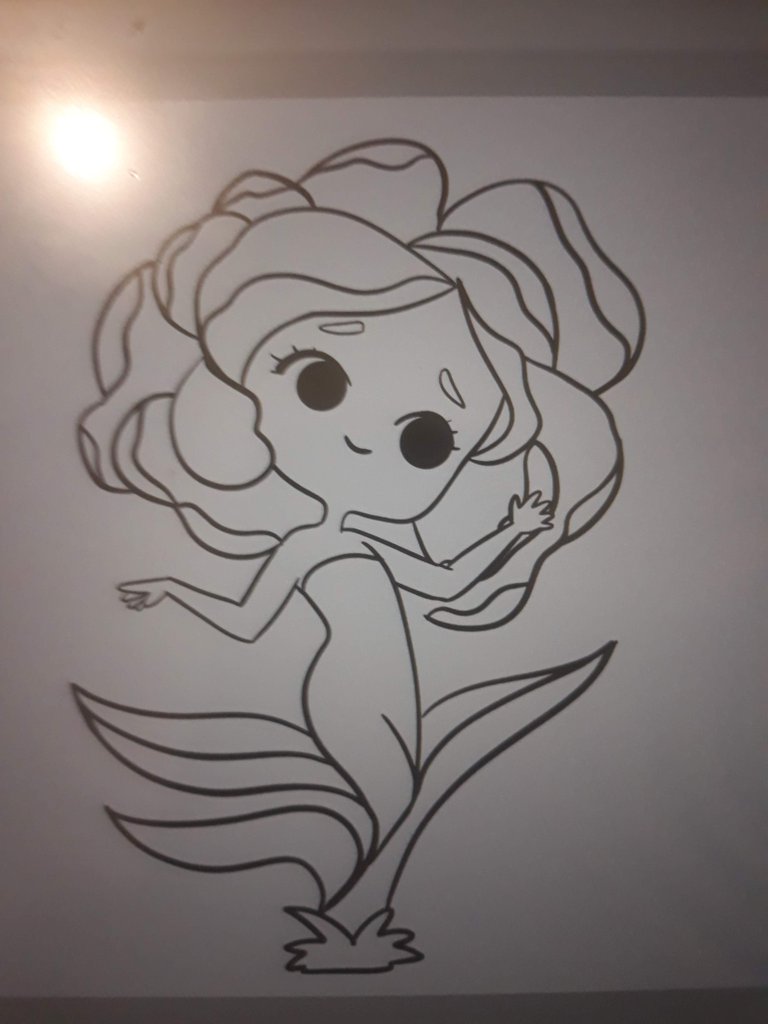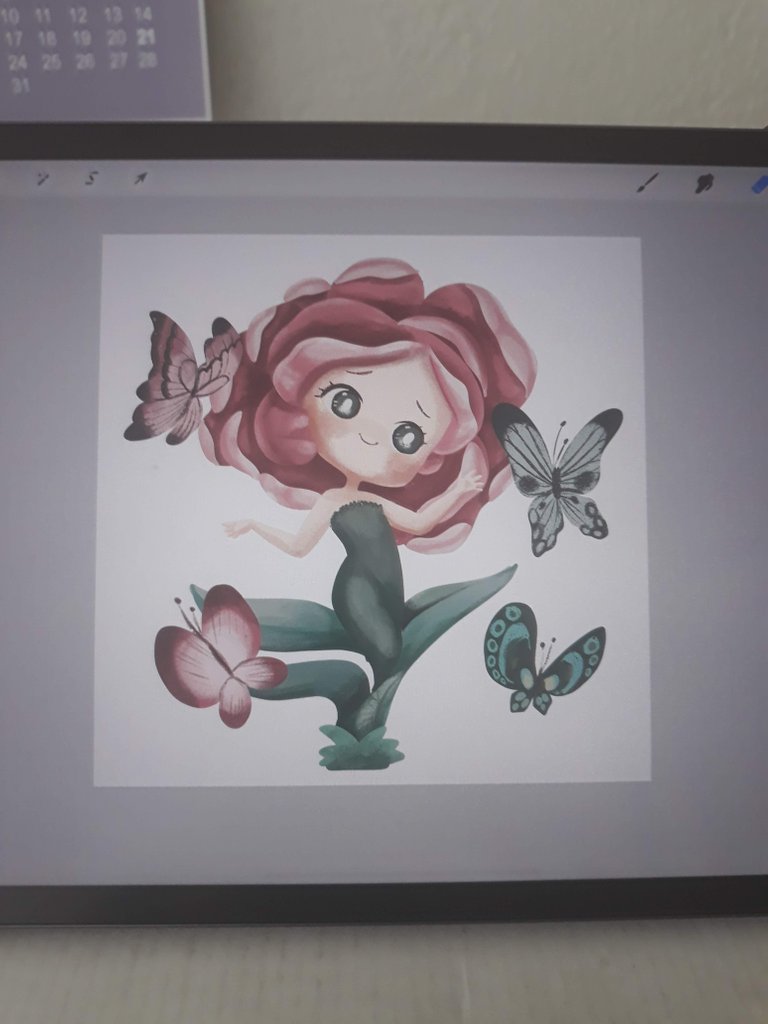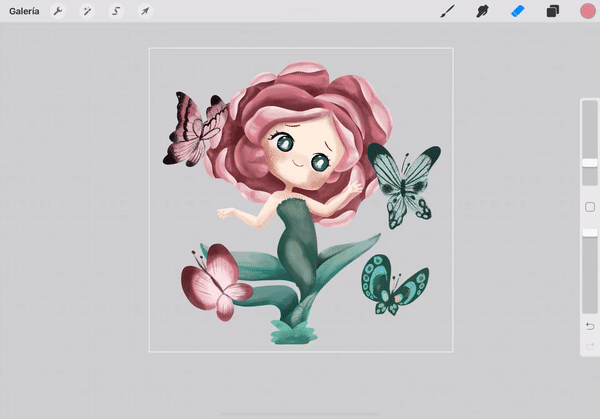 ---
Final Drawing - Dibujo Final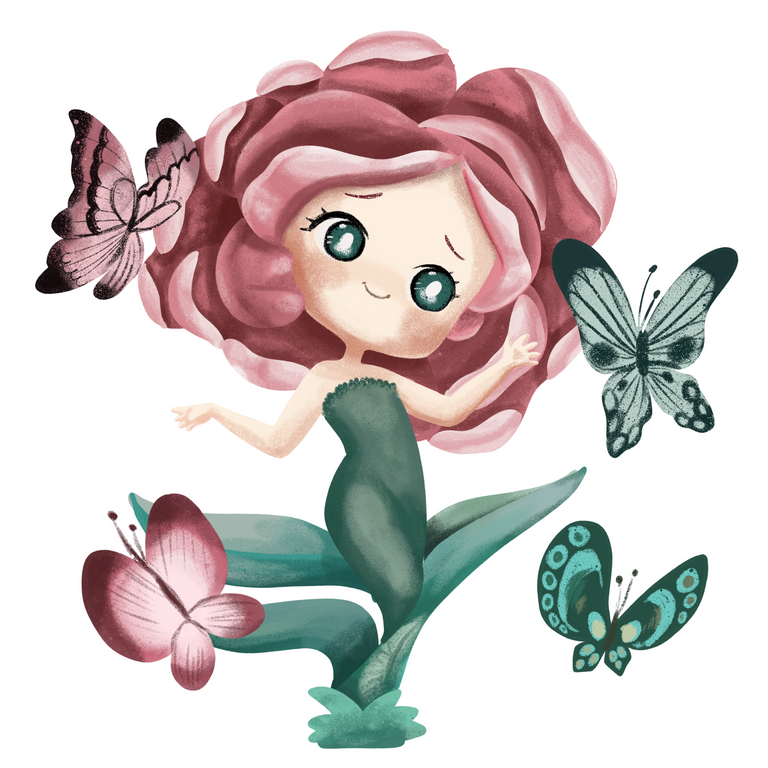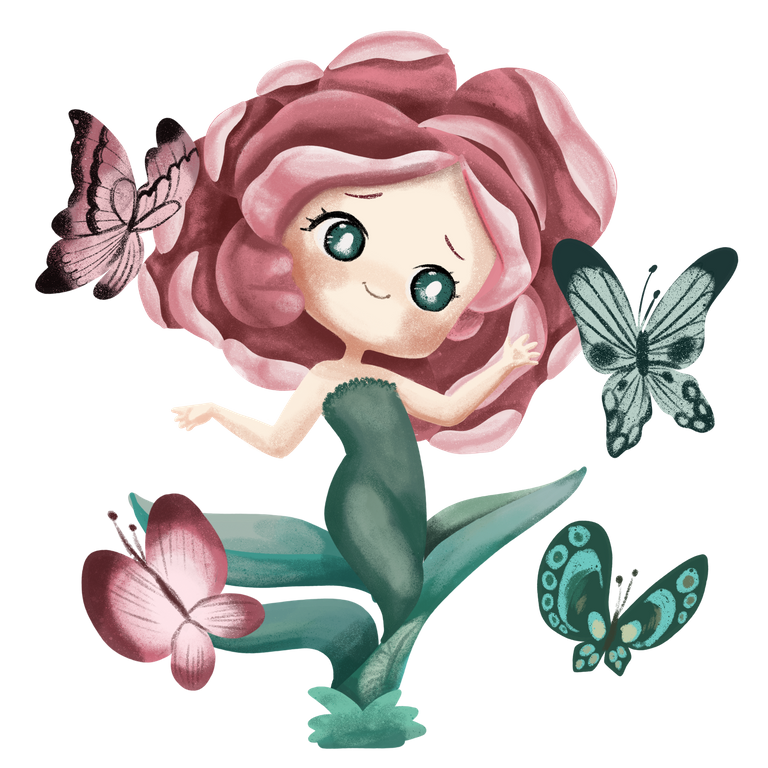 ---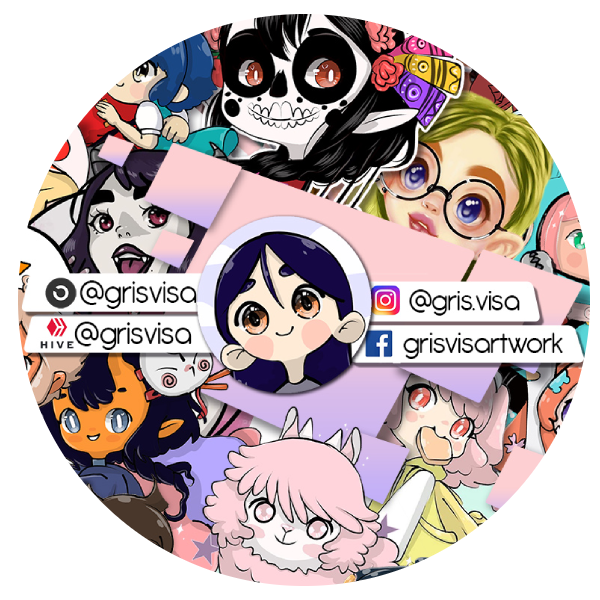 #HIVE: @grisvisa
Instagram - Facebook - YouTube - NFT Gallery
---

I invite you to follow our HIVE project: @aliento.
---

Los invito a seguir a nuestro proyecto de HIVE: @aliento.
---
Translated from Spanish to English with the help of https://www.deepl.com/es/translator.