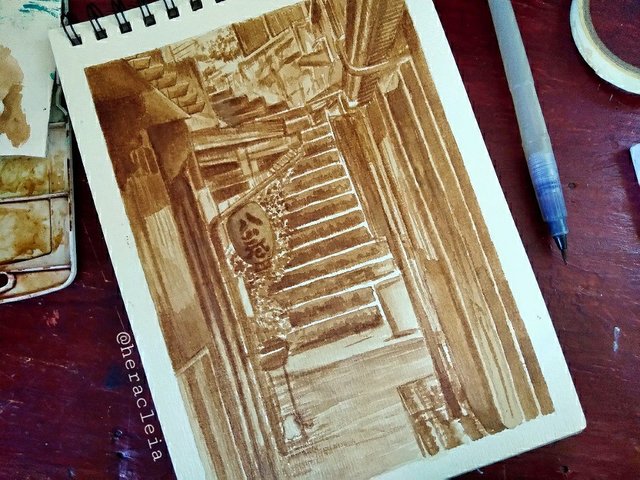 Finished with this Coffee Painting after 5 hours of doing it. I could say that it was done very well. Not bad for trying. Coffee painting is a beautiful art from a common household item, though this art is monochromatic, the potential is limitless. Coffee powder is mixed with plain water to get different color varients from brown to pale yellow. I love coffee and I definitely love the smell of it. If you love coffee, I hope you love this coffee painting too. :>
I uploaded the first work in progress of this on my previous post. Check it here!
---
|Coffee on Berkeley Watercolor Pad|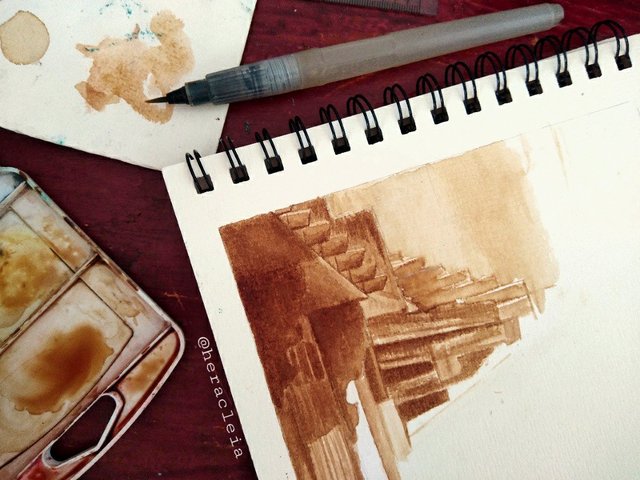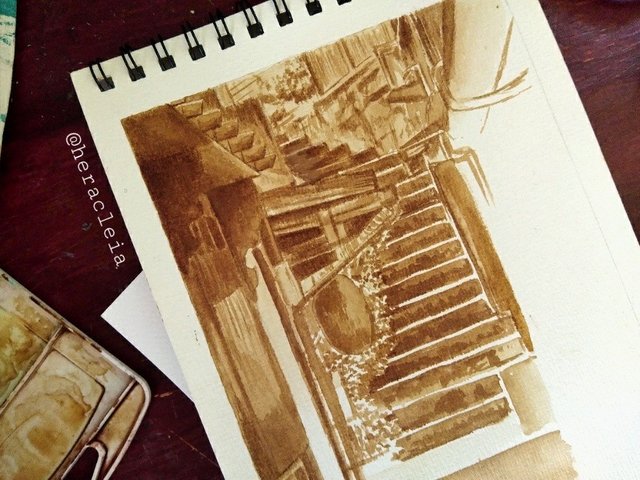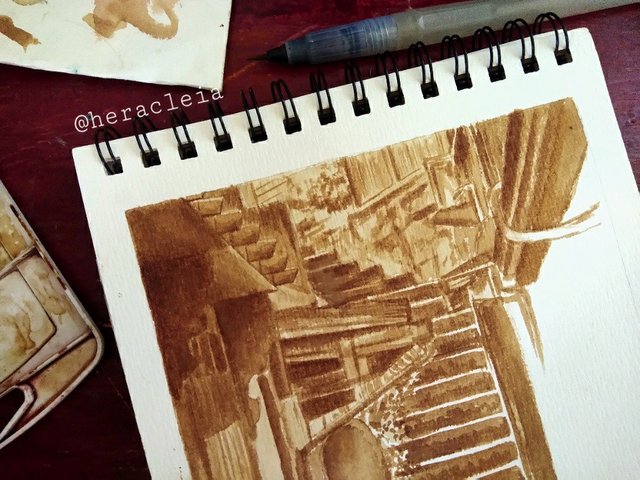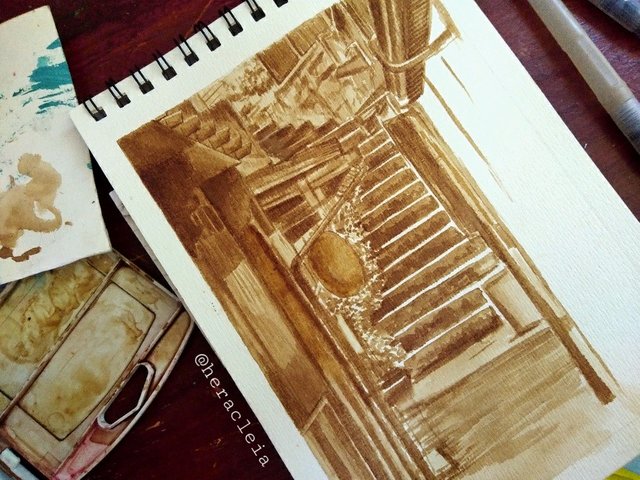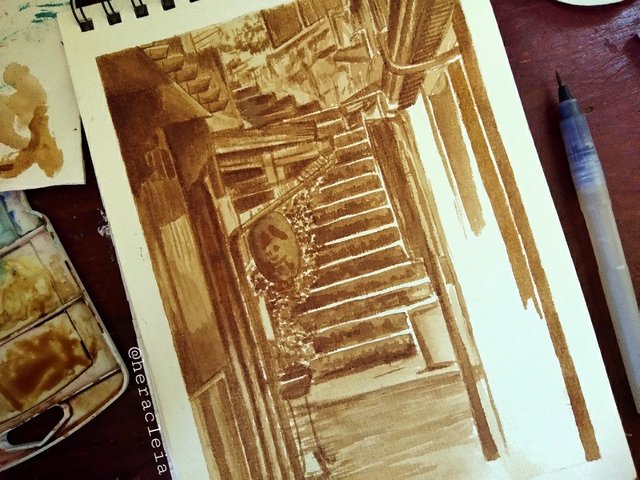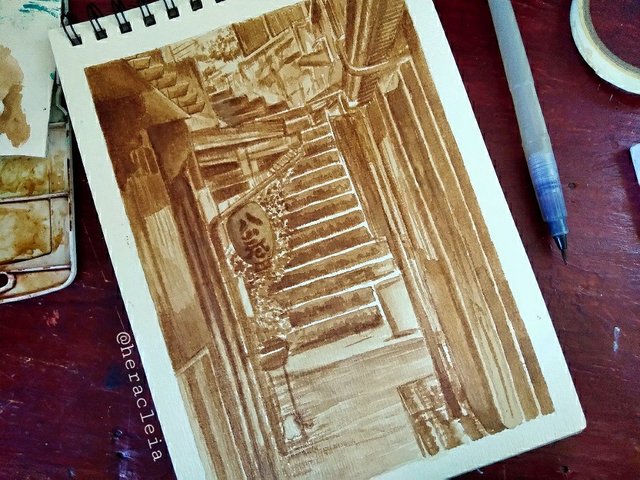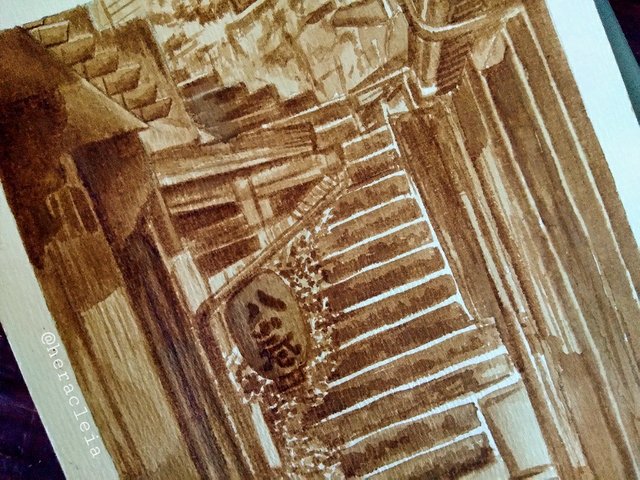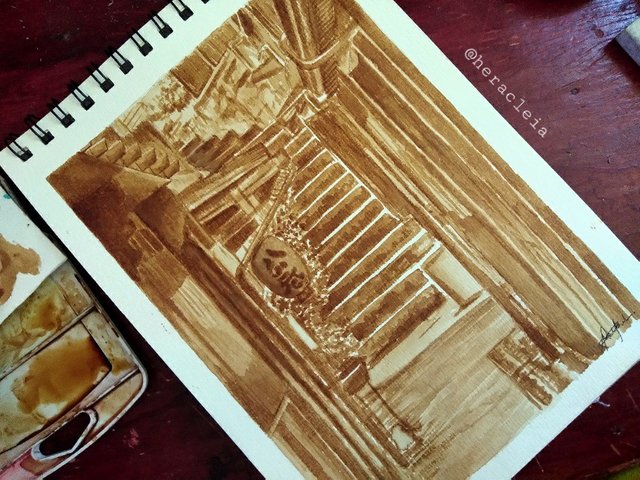 ---
Reference: Source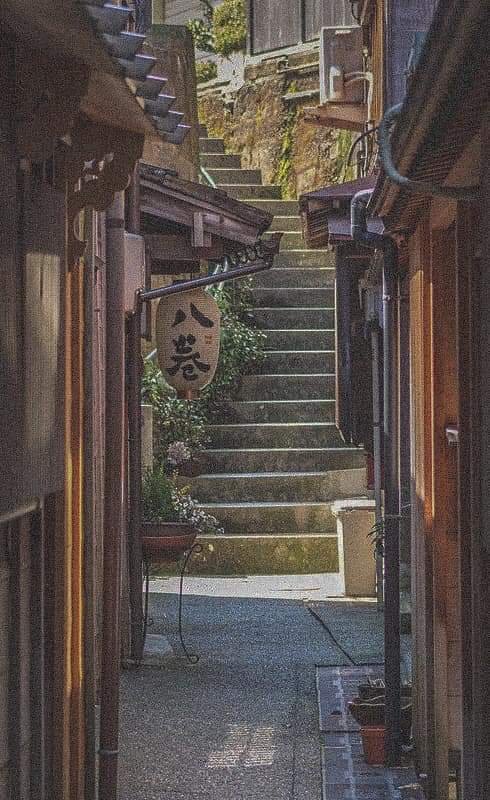 ---
I hope you like it! Leave comments, I would definitely be glad to read them.
Thank You! :))