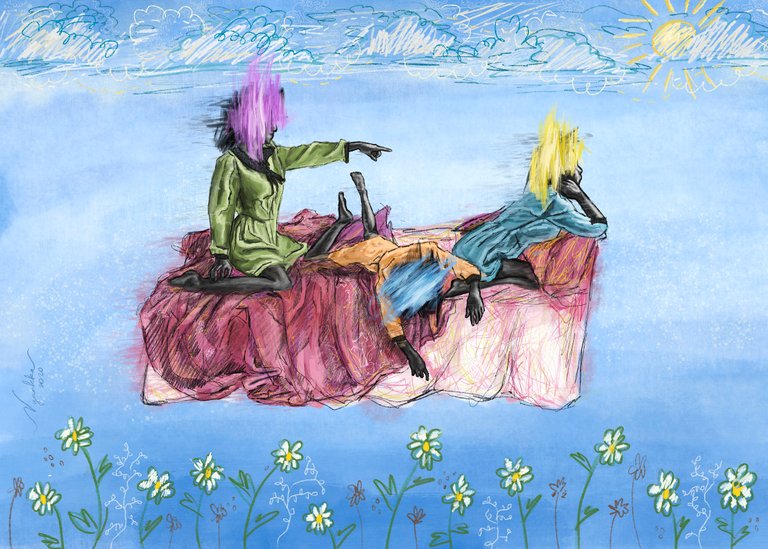 The Daydreamers
Digital
2020

When you are overwhelmed by a lot of things you need to do so you just...
escape?
The li'l fantazy cute daisy world is better than the real one anyway.
---
Back in January, I had this idea for a series that was originally planned to be painted on canvas using the oil medium. I made series of digital studies as well so it would be easier for me to paint it on canvas. The pandemic happened and I had to focus on digital painting for now since it's gonna be hard to exhibit + socialize in the physical world.
This is the study that I did a few months ago: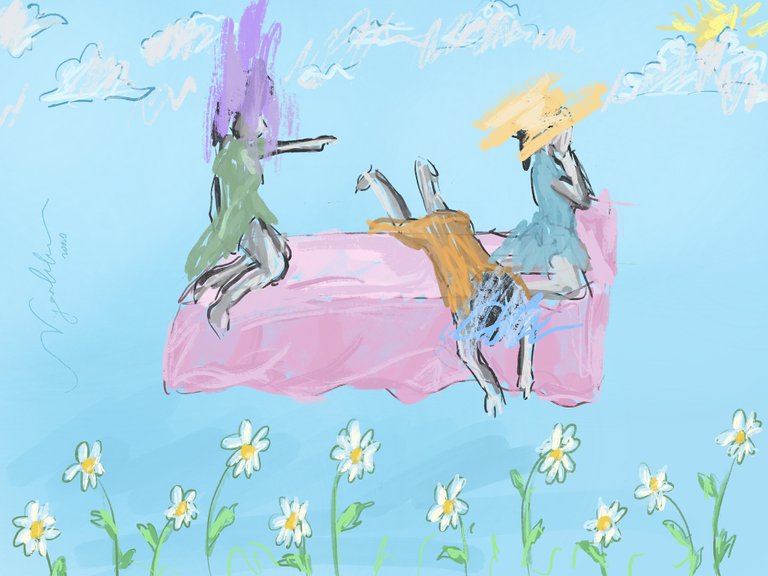 And the one you're seeing above this is the final output. :D Personally, I love the changes and the improvements I had since January.


And here's the timelapse for this piece:
If this sells, it would help my store in Makersplace. :D
Thank you <3