Tranquility
Digital Art
2020

Reclaim the inner peace that has been lost...
---
Yep, I know. My paintings are mostly chaotic. Mostly SCREAMING. Like, straight up illustrating my anxiety lol.
But this... it's just the whole opposite of who I am normally. In normal days I am an overthinker, mind always running, heart always beating fast for some reason, always on high alert 24/7...
This one is just so peaceful. It even looks like it's breathing in and out... or if you look it in another perspective, it looks like beach waves crawling gently on the shore.
I have been meditating more these past few days. Even my dreams have been calm and it's a good thing to feel.
Calm painting
Some of you might be familiar with this painting, yep, it's the Calm painting turned into a GIF and made with the style that I am enjoying now.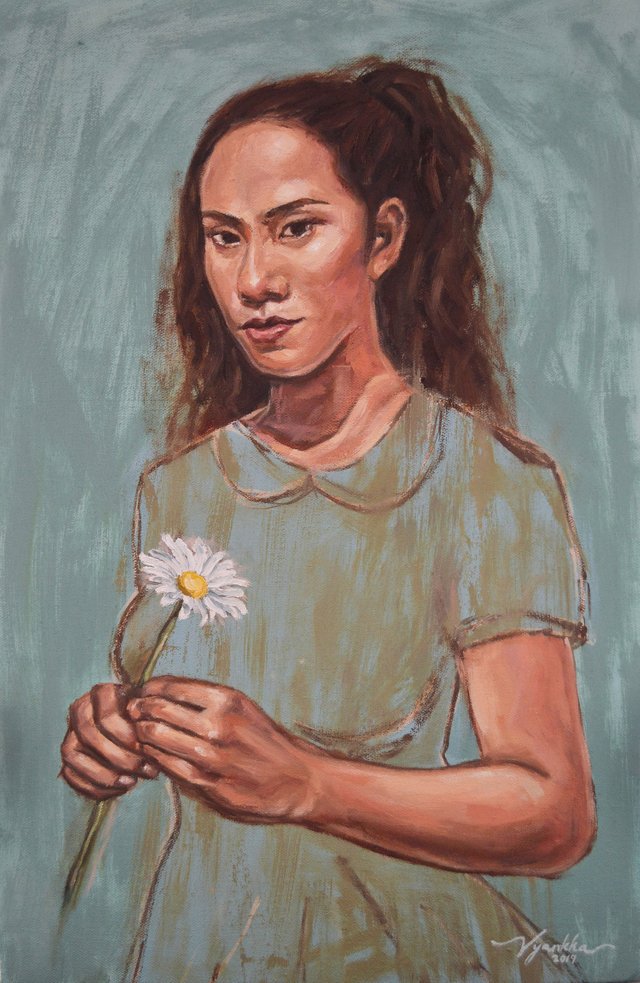 This painting is in my room, just chillin on the wall. It's always staring at me, as if saying "Make me a gif!". Works that are still have different power than those in motion. I mean, they both have different effects on me and I find myself more effective with communicating in motion.
It could be because it takes a lot of skills to be able to convey your ideas in a painting that doesn't move. You need to have a lot of knowledge on art elements and principles to be able to make the viewer's eyes move around the painting.
With GIF, it's quite straightforward. Although you still need those knowledge but I find it easier.
Here's the still version of it: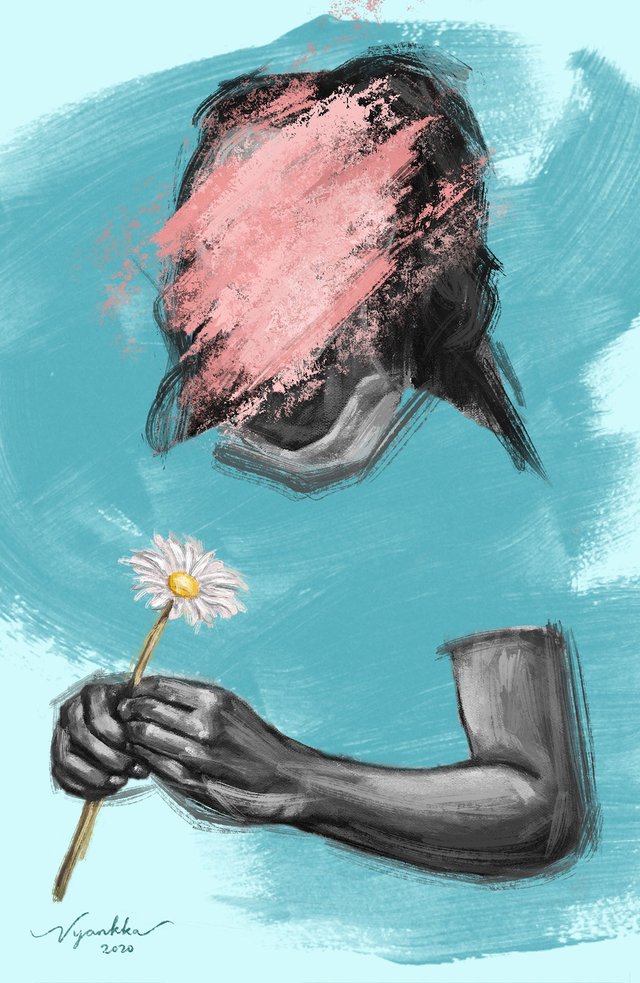 ---
The original painting has a different impact on me but I think I like the GIF better. Haha.
Which one do you like better?