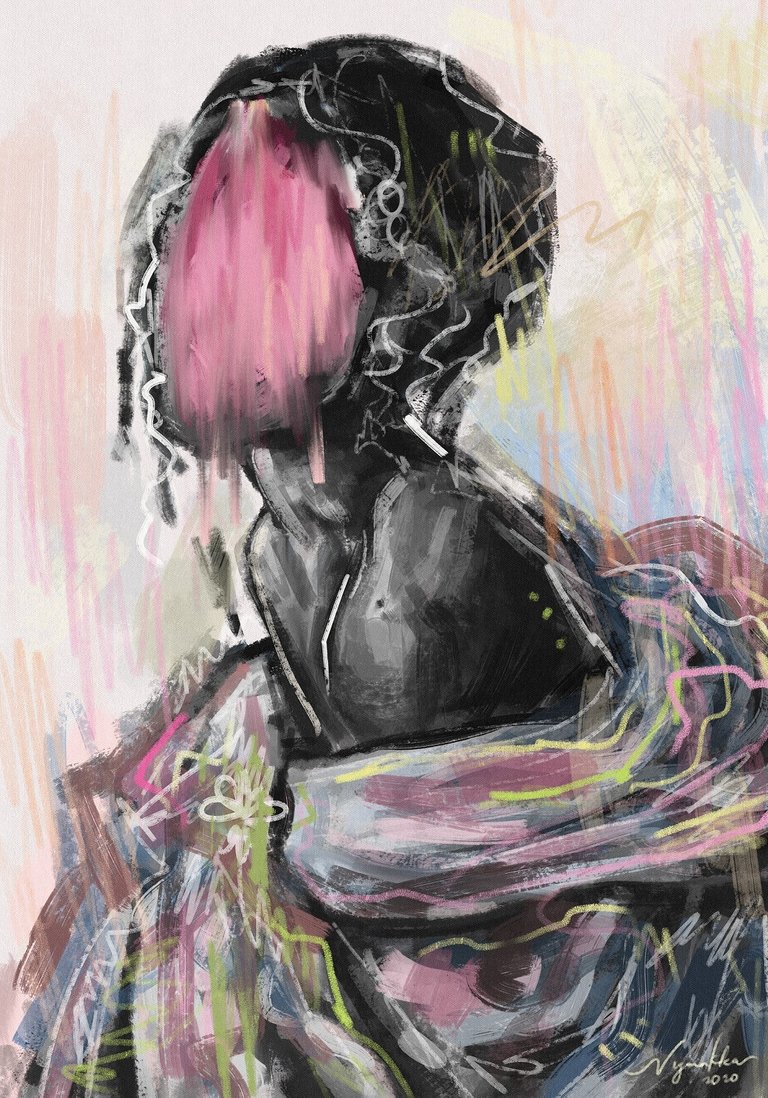 Void
Digital
2020
The world is absurd. It is full of things we don't know. Why are we here? What is our purpose? What's the point of living? It's an endless question nobody can ever answer.

This is another work that I painted the other day. It was just so random that I wanted to paint one of my photographs and turn it like this. It was also a nice experiment with the brushes and colors.
I tokenized it on Makersplace for 10 editions. Surprisingly, elCastor picked up the first edition and this is what he said:
I'm still quite surprised with all the support I got these past few days. It's really hard to build an artist's reputation and I'm really thankful for the support and compliments I'm getting.
2 editions have been sold on this work so far.
I also got bids on two of my works on KnownOrigin. Pretty stoked!