Hola amigos de hive.
Hello, friends of hive.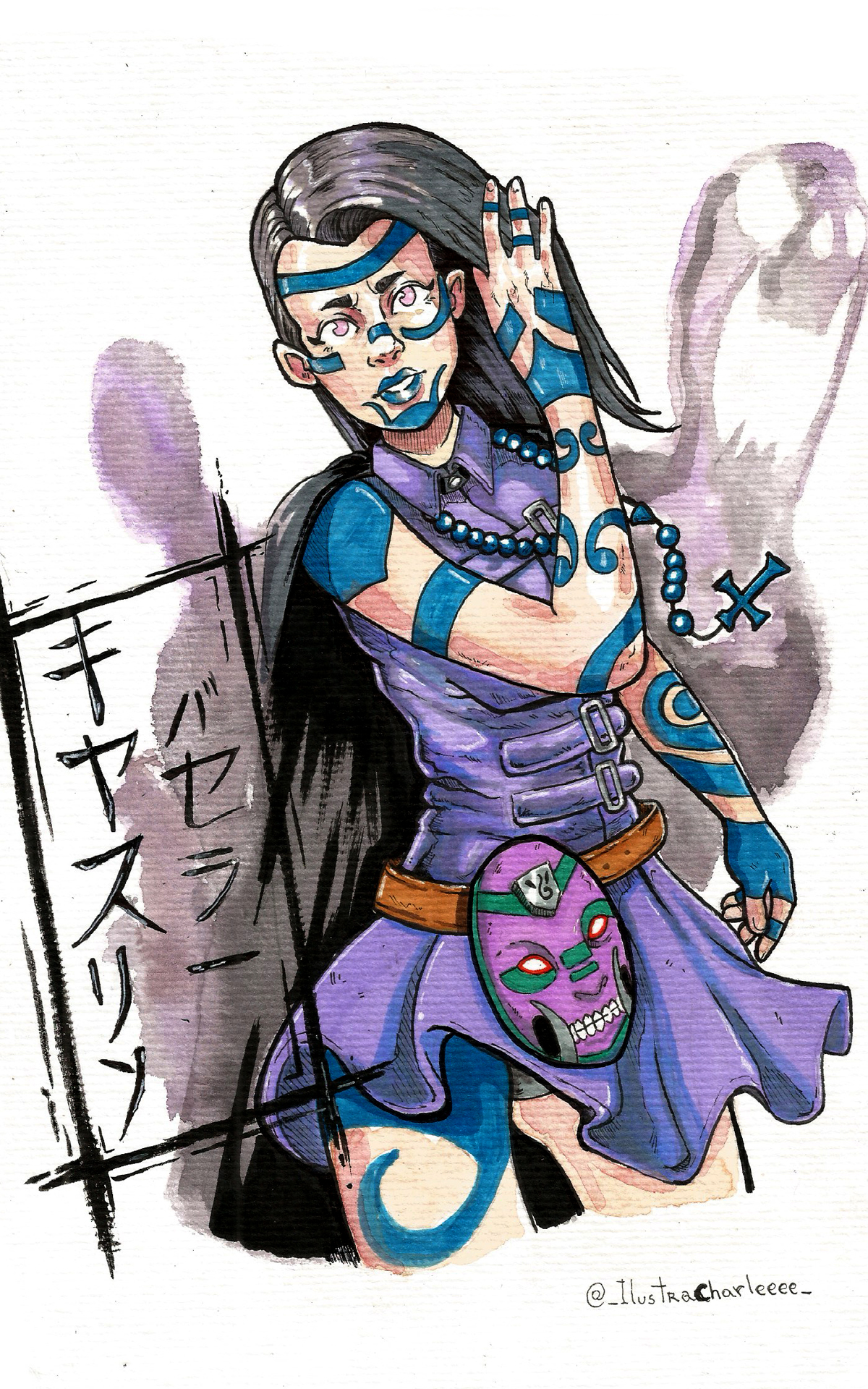 Espero tengan un buen día, antes de iniciar quiero agradecer a todas las personas que se dan el tiempo de comentar y compartir mis publicaciones, me he encontrado con mensajes muy lindos y que me motivan a seguir subiendo màs contenido.
He demorado en subir dibujos, pero es por que trabajo en nuevos personajes para compartir con ustedes y justamente hoy quiero mostrarles mi trabajo más reciente.
I hope you have a good day, before starting I want to thank all the people who take the time to comment and share my publications, I have found very nice messages that motivate me to keep uploading more content.
I've delayed in uploading drawings, but it's because I'm working on new characters to share with you and just today I want to show you my most recent work.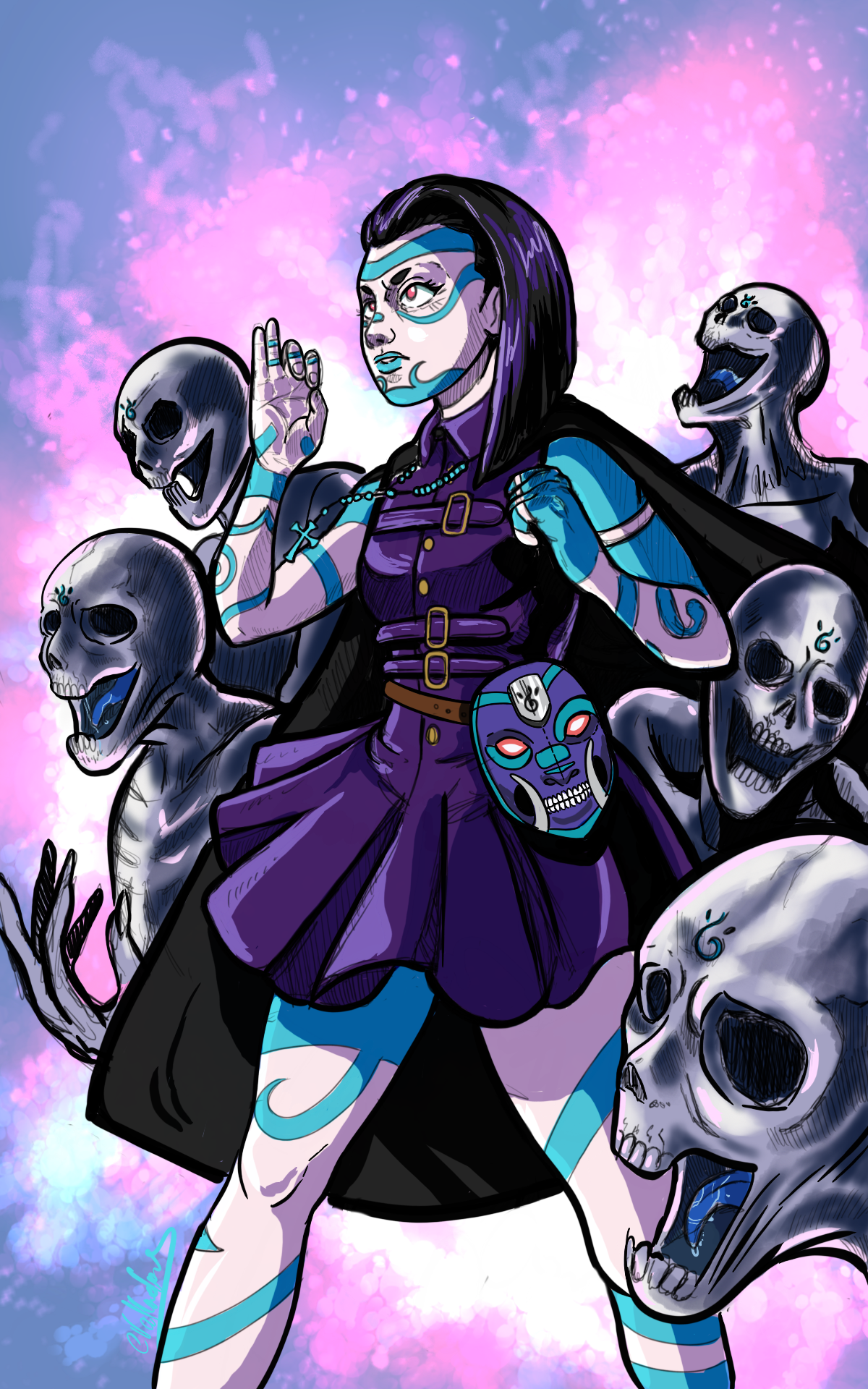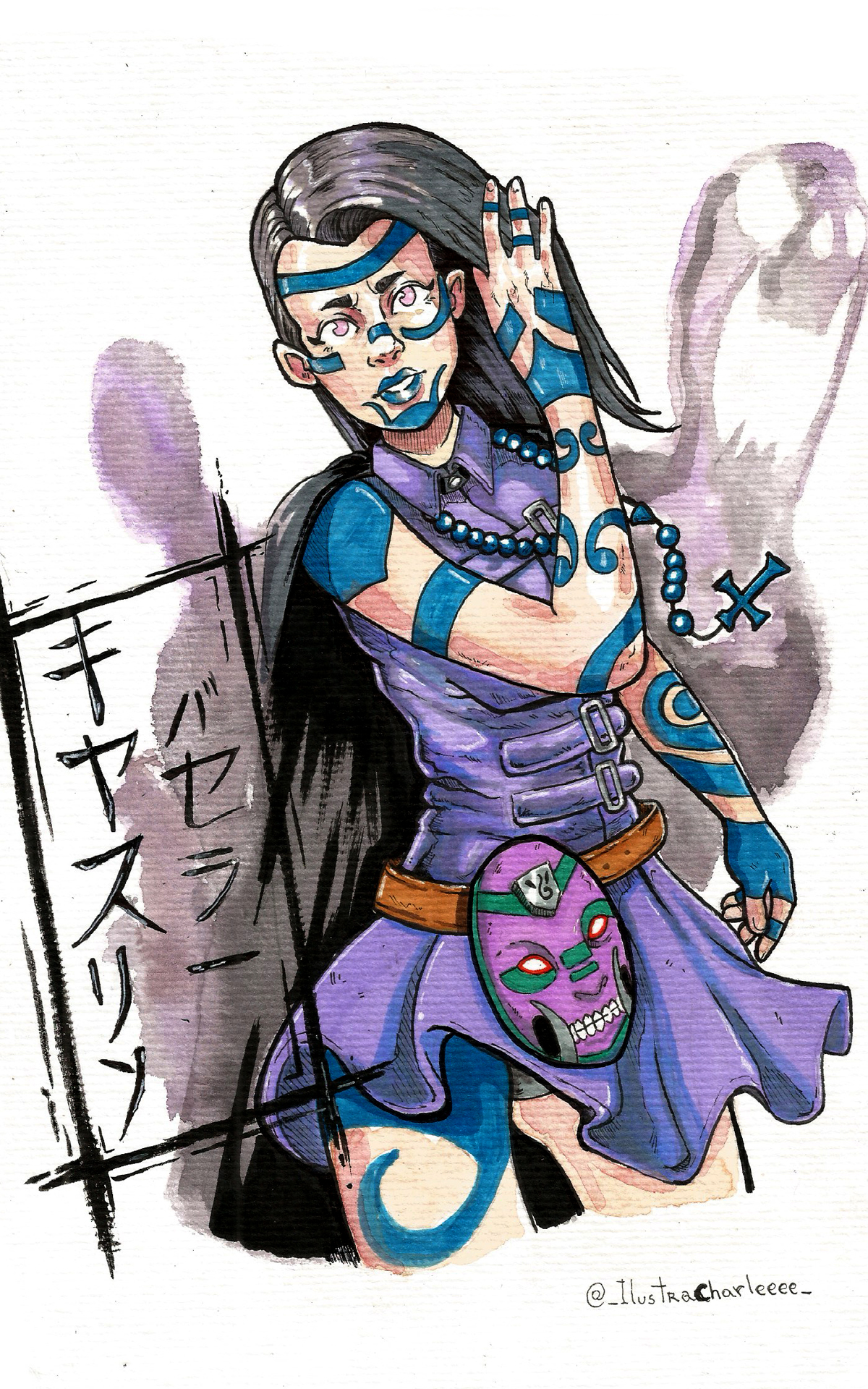 Como es de costumbre esta publicación tratará de otro mis personajes, esta vez en análogo hecho con técnicas mixta, se trata de (kyasurin basera) una de mis personajes demoníacas que tiene la habilidad de controlar almas humanas, hoy la estaré redibujando ya que la tenía en digital y me di el reto de pasarla en papel.
(El otro reto será pintarla con materiales, de bajo precio y calidad).
As usual this publication will be about another of my characters, this time in analog made with mixed techniques, it's about (kyasurin basera) one of my demonic characters that has the ability to control human souls, today I will be redrawing it since I had it in digital and I gave myself the challenge to pass it in paper.
(The other challenge will be to paint it with materials, of low price and quality).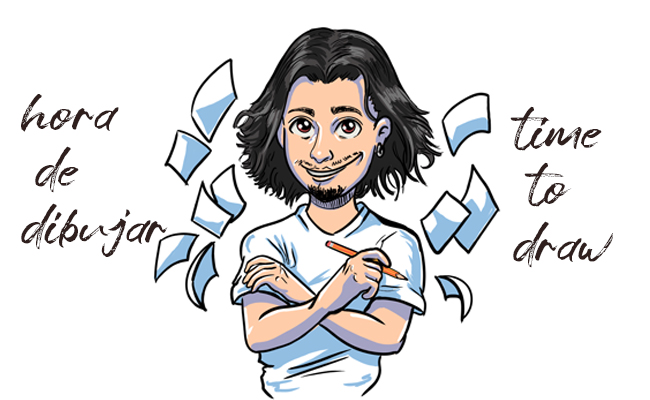 Materiales :
Materials :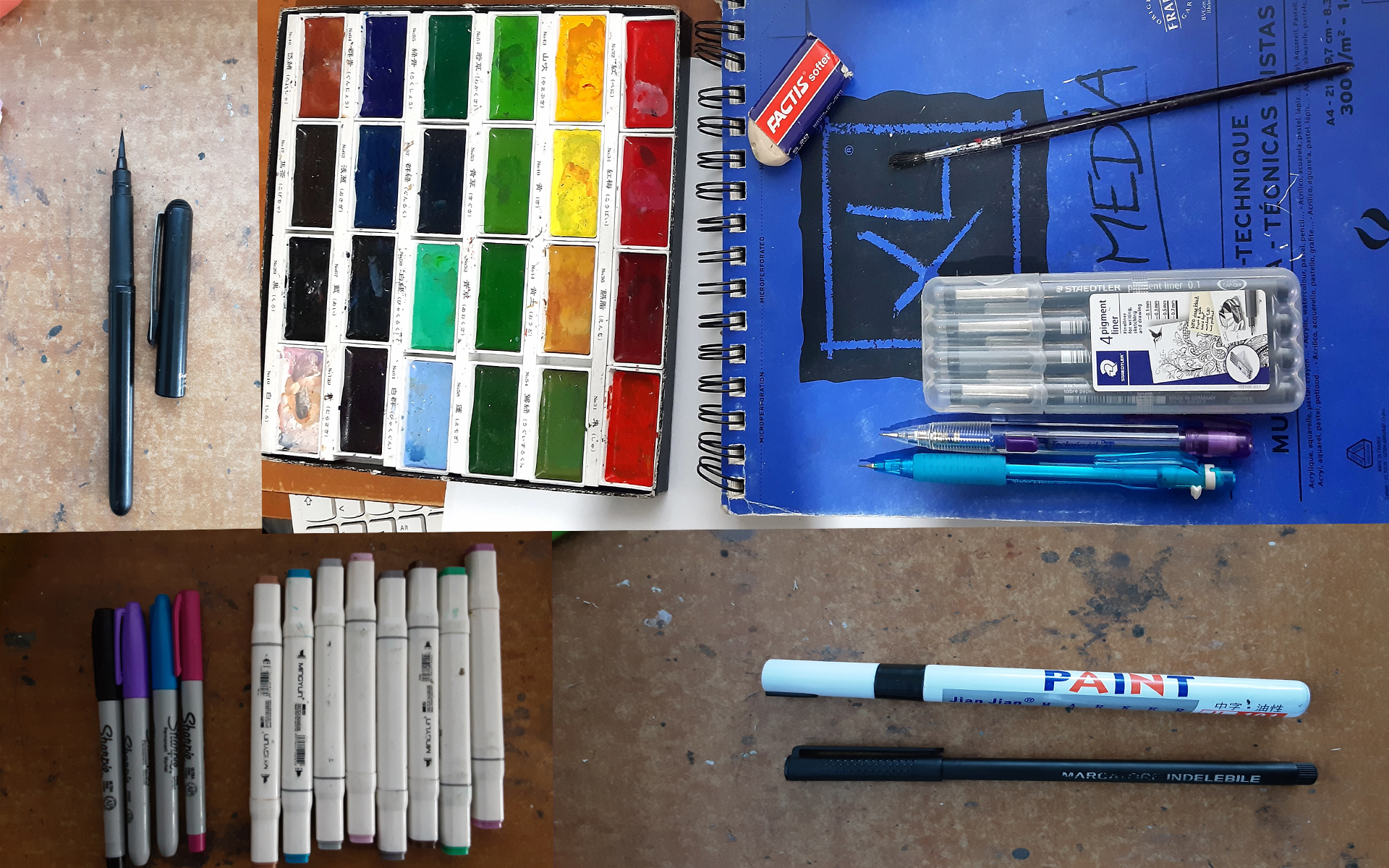 Lo más costoso que usaré serán mis acuarelas kuretake de 24 colores, y el lápiz japonés punta de pincel de la marca pentel.
Materiales económicos:
Marcadores de color chinos mingyun, marcador indeleble color negro, y plumon Paint.
Marcadores sharpie.
Lápiz gel color blanco.
Lápiz pincel recargable de agua para acuarela.
Tiralíneas pack 0,1 0,3 0,5 0,7 stedtler.
Papel acuarela.
The most expensive thing I'll use will be my 24 color kuretake watercolors, and the Japanese pentel pencil.
Inexpensive materials :
Chinese mingyun colored markers, black indelible marker, and Paint pen.
Sharpie markers.
White gel pencil.
Rechargeable watercolor pencil.
Drawing pen pack 0,1 0,3 0,5 0,7 stedtler.
Watercolour paper.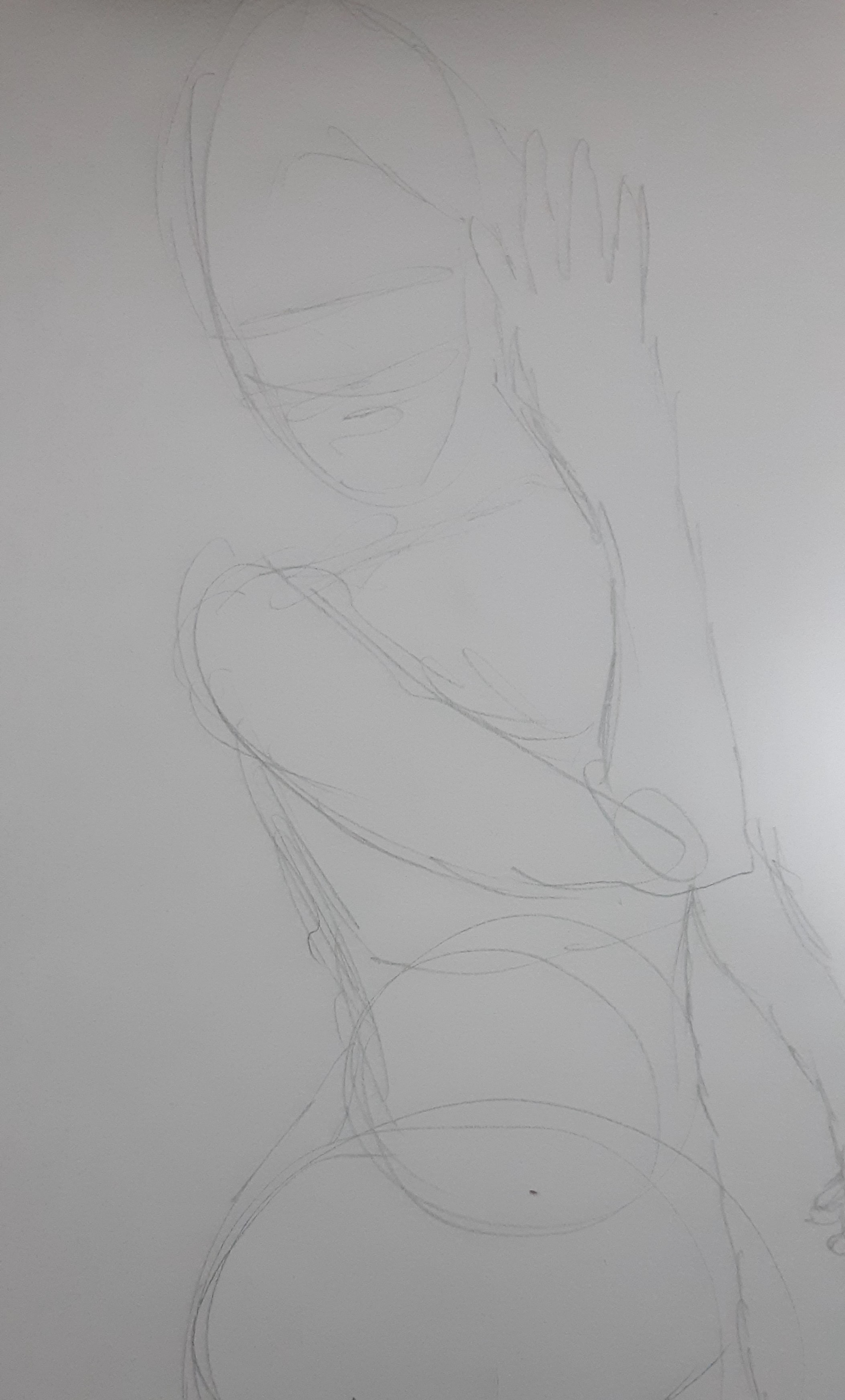 En primera instancia la dibujaré en papel normal (bond u oficio,se realiza en esta hoja para luego pasarlo al papel acuarela, así tenemos el dibujo definido y no estropeamos el papel definitivo en el cual pintaremos) haré mi boceto simplificado para poder definir su pose.
In first instance I will draw it on normal paper (bond or craft, is made on this sheet and then pass it to the watercolor paper, so we have the drawing defined and do not spoil the final paper on which we will paint) I will make my sketch simplified to define their pose.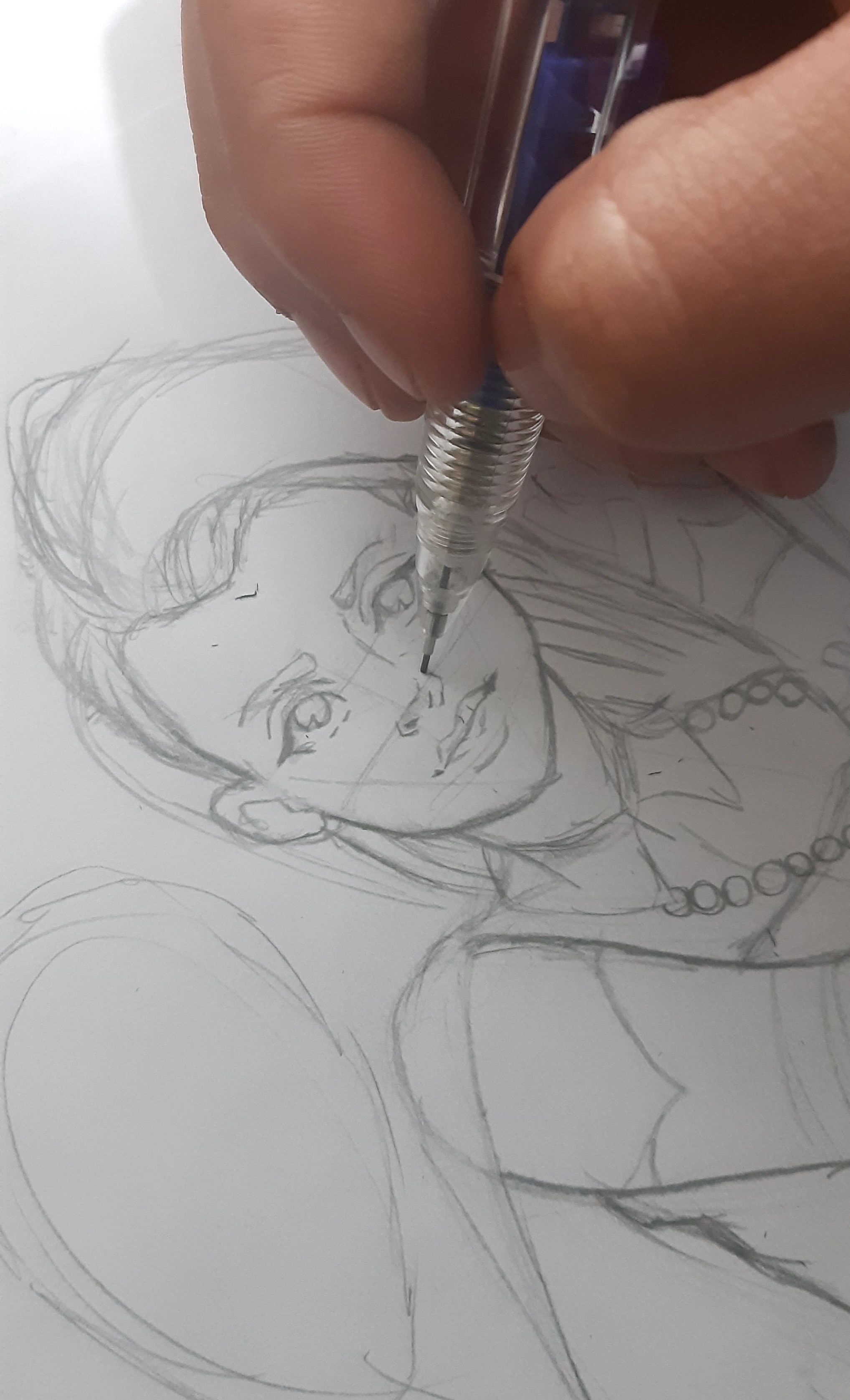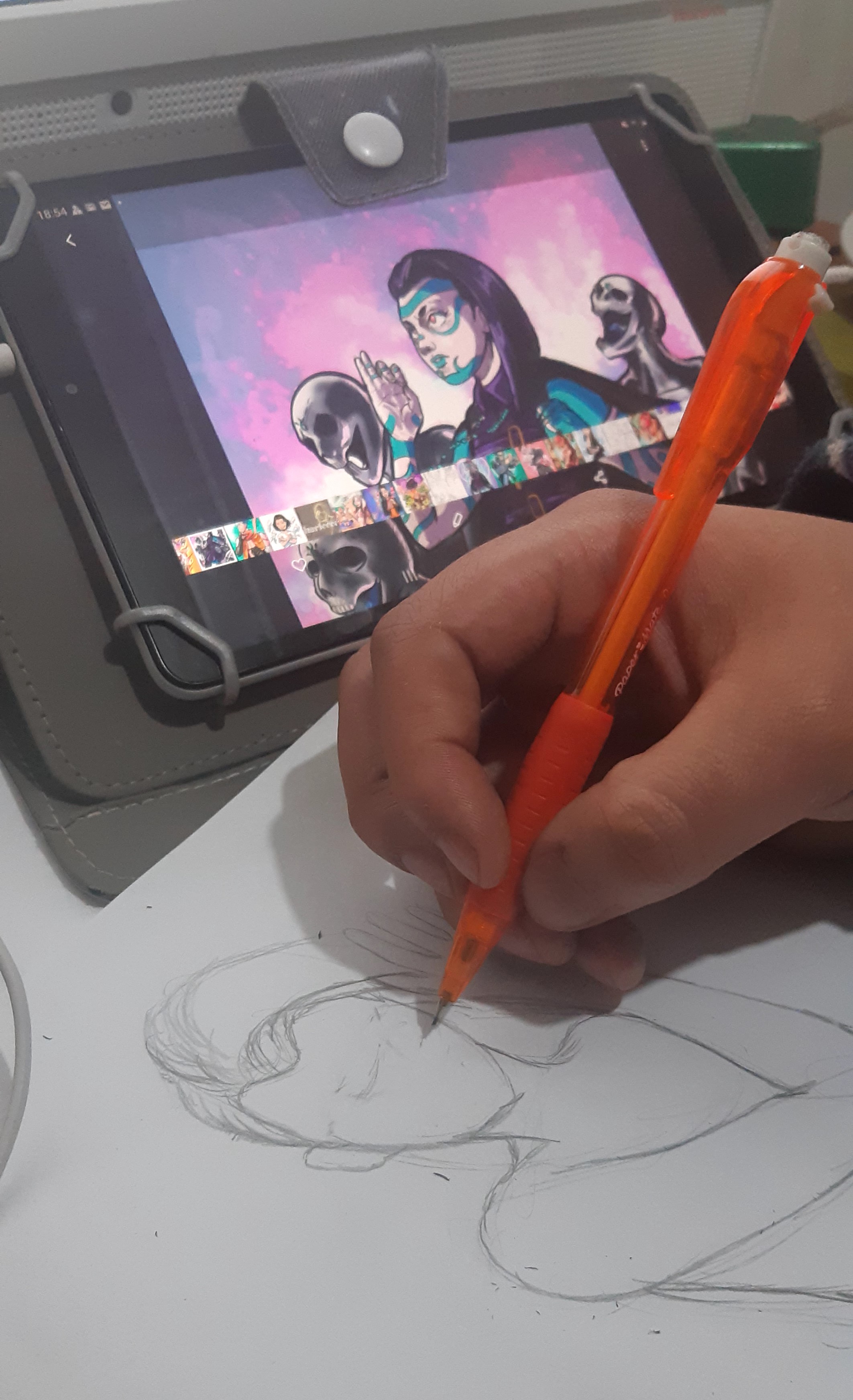 Al tener la forma, detallo el rostro y todos los detalles del dibujo vestuario, cabello y marcas.
Having the form, I detail the face and all the details of the drawing clothes, hair and marks.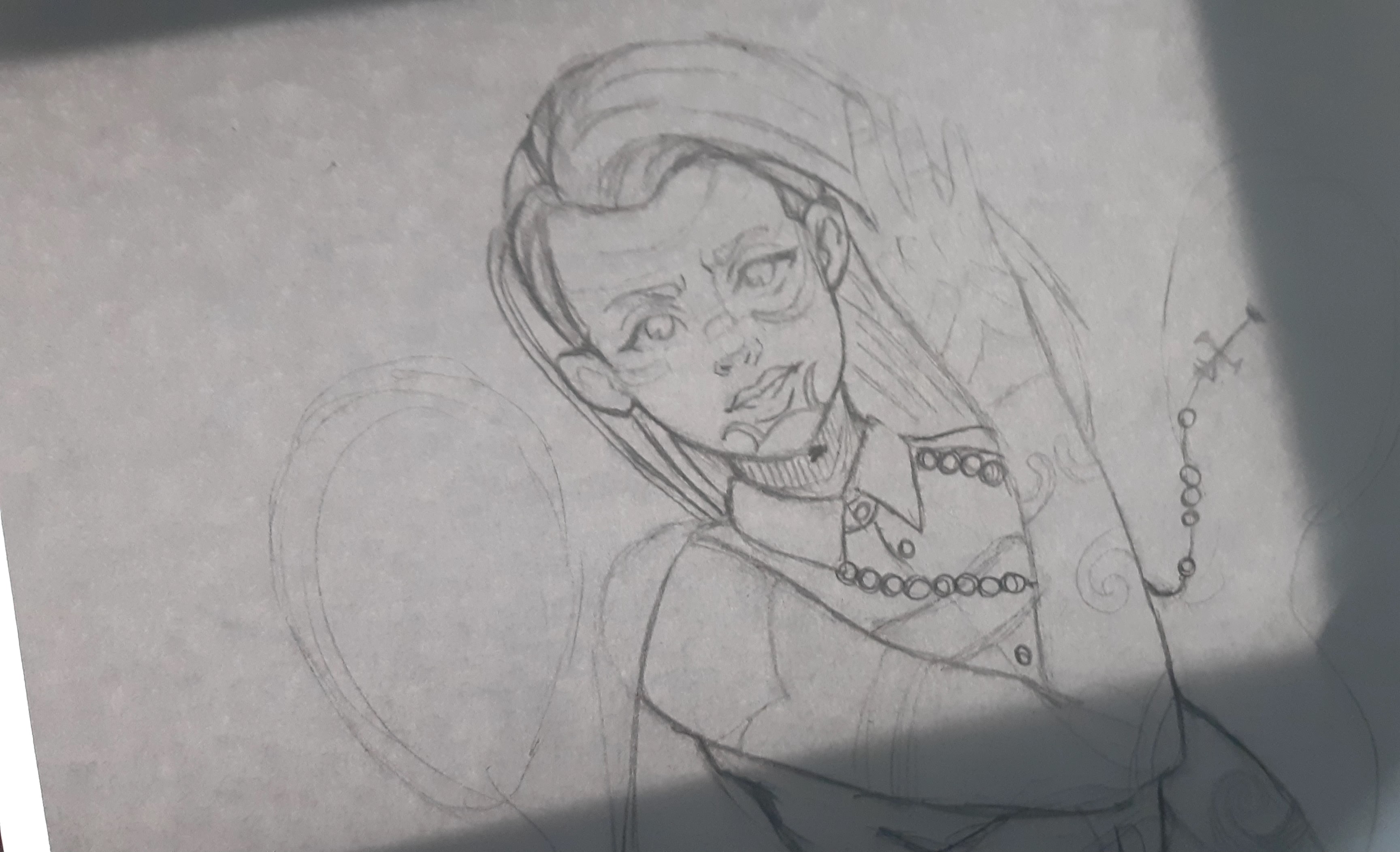 Ahora en una mesa de luz o con el truco de la ventana (Poner las hoja en la ventana para ver el dibujo que está detrás) es tiempo de calcar el dibujo en la hoja de acuarela .
Now on a light table or with the trick of the window (put the sheets on the window to see the drawing behind) it is time to trace the drawing on the watercolor sheet.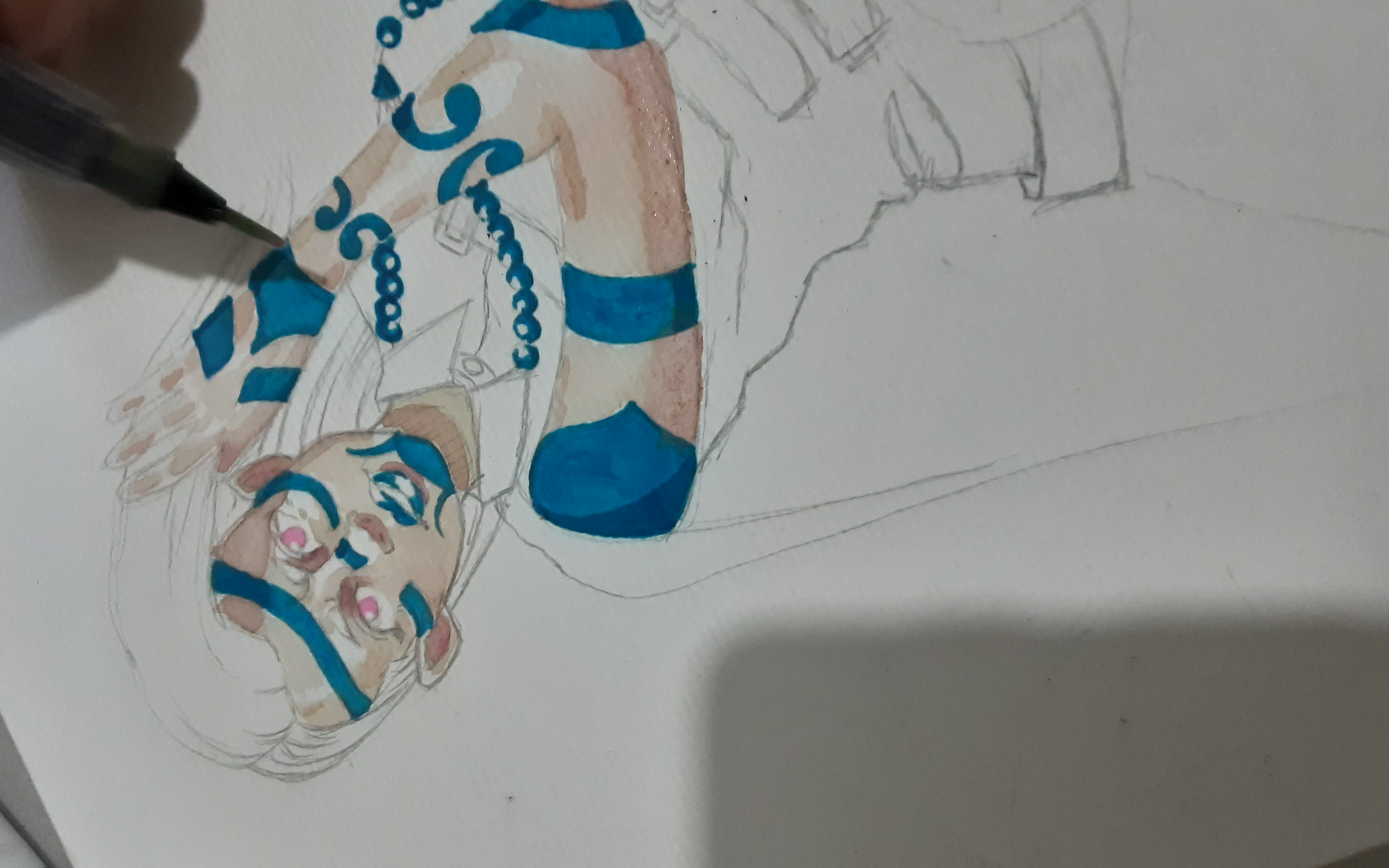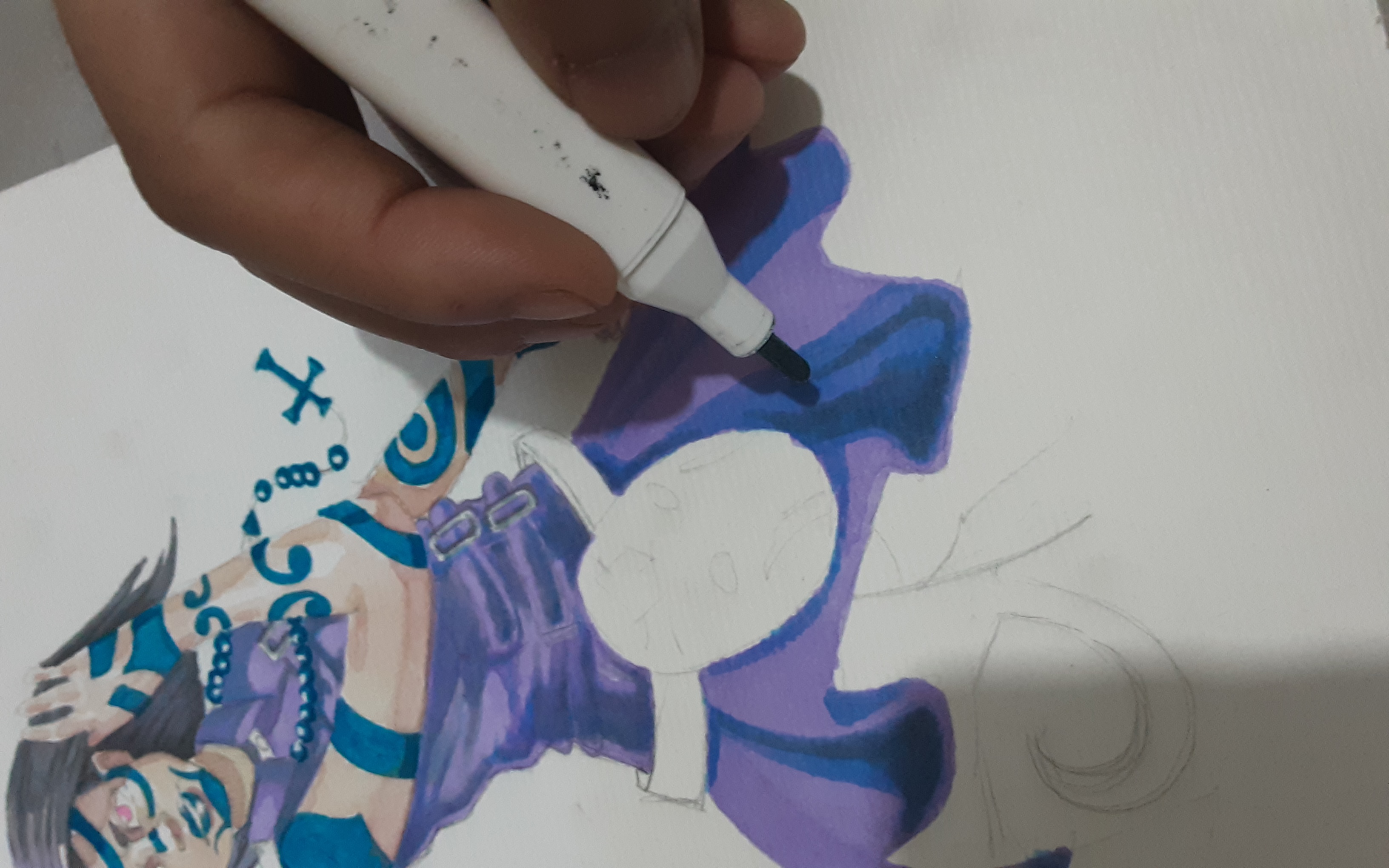 Al calcar el dibujo en la hoja de acuarela, no comenzaré delineando si no que iré de inmediato con el color. usaré estos marcadores de baja calidad como dije, en la parte del cabello, la ropa (La verdad es que me dejaron impresionado), si bien no es igual que los lápices profesionales de alguna forma también se acercan bastante al resultado con lápices profesionales, además por el precio que es menos de 1 dólar cada uno. Para mi están bastante buenos en cuanto calidad - precio.
When tracing the drawing on the watercolor sheet, I won't start delineating but I'll go immediately with the color. I'll use these low quality markers as I said, on the hair part, the clothes (The truth is that they left me impressed), although it's not the same as professional pencils in some way they also come pretty close to the result with professional pencils, besides for the price that is less than 1 dollar each. For me they are pretty good in terms of quality - price.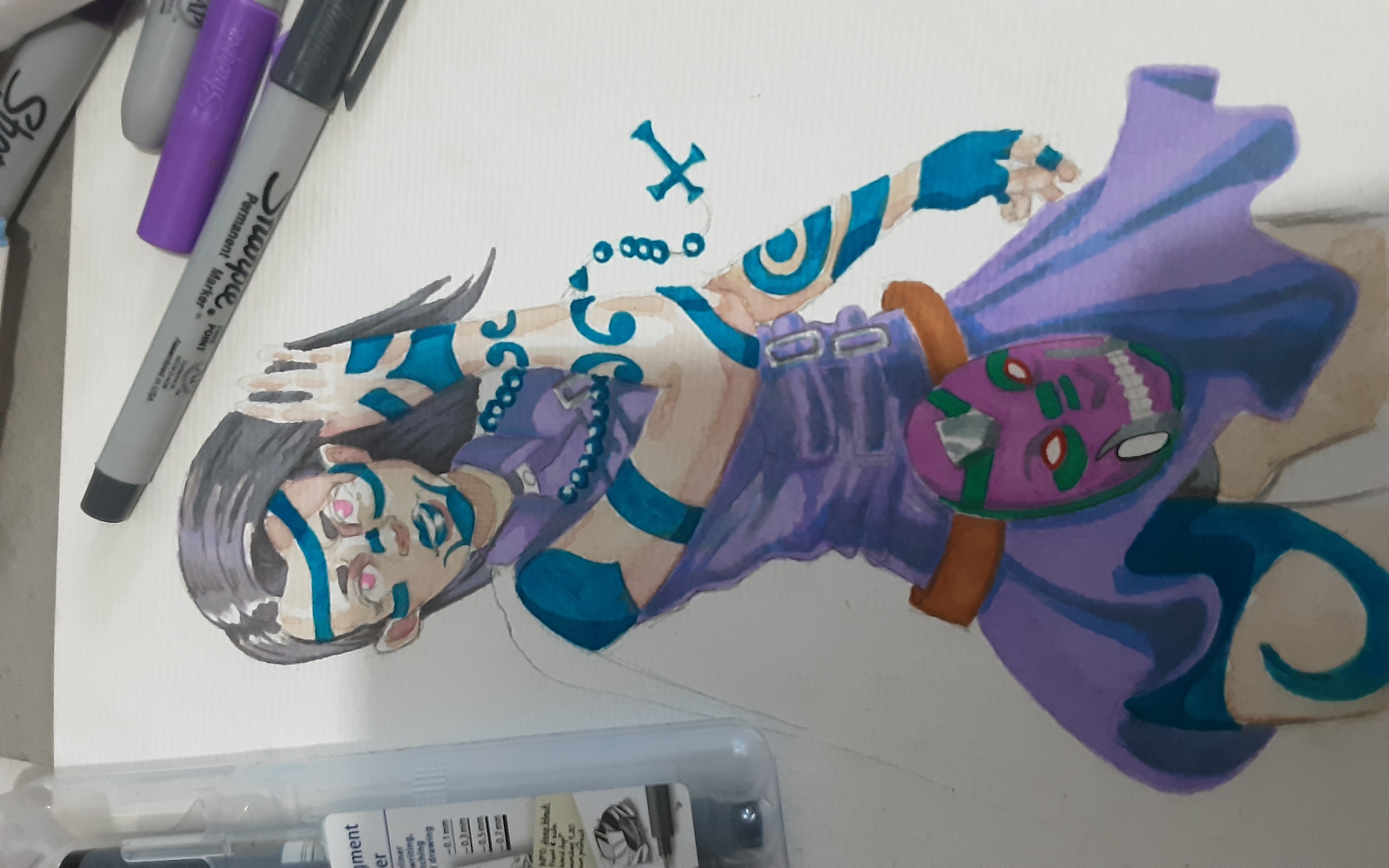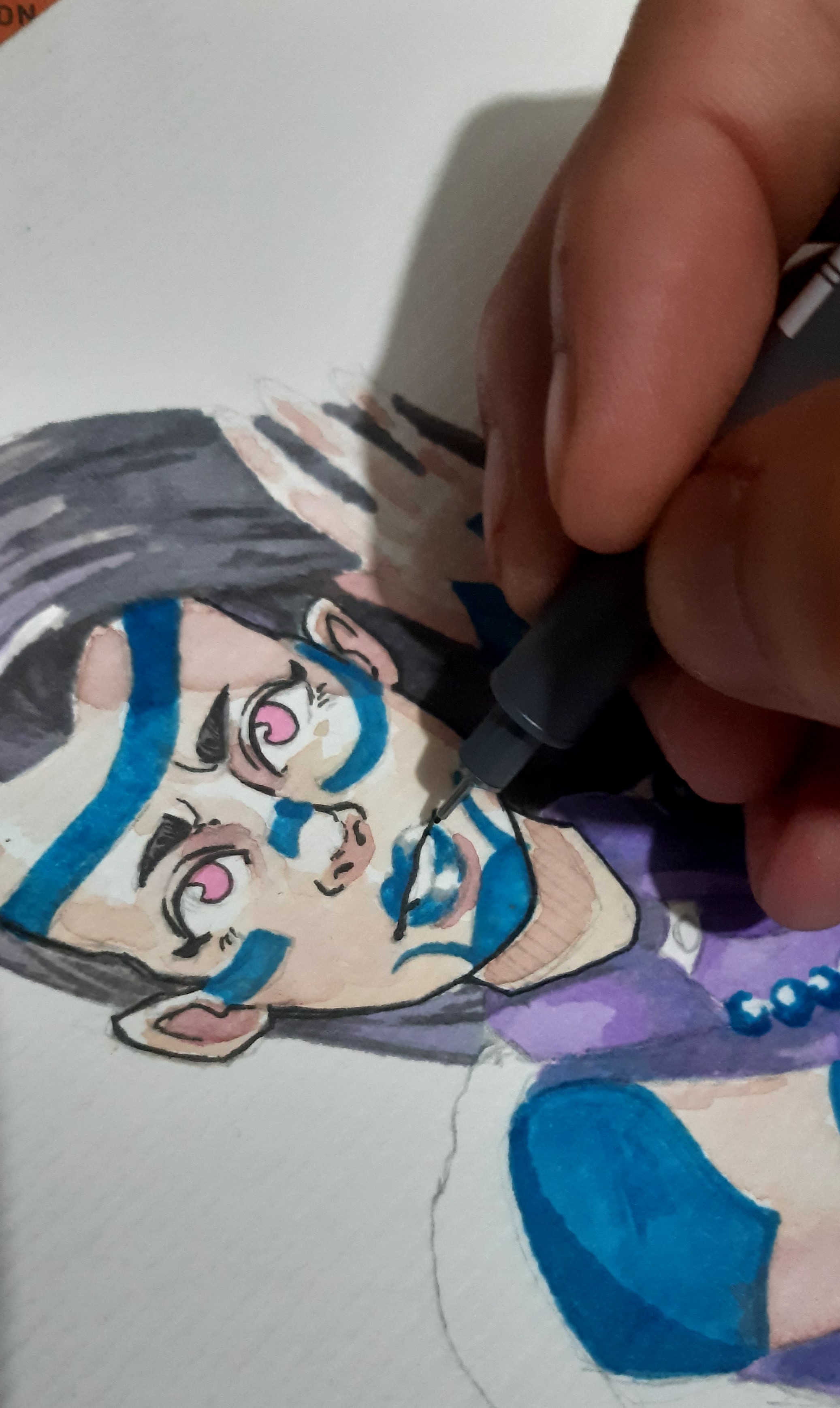 Ahora si debo delinear el dibujo, lo que hice fue pintar primero para luego sobre el color poner la línea así corregiremos algunas imperfecciones y también resaltará más el dibujo.
Now if I have to outline the drawing, what I did was to paint first and then put the line on the color so we can correct some imperfections and also make the drawing more prominent.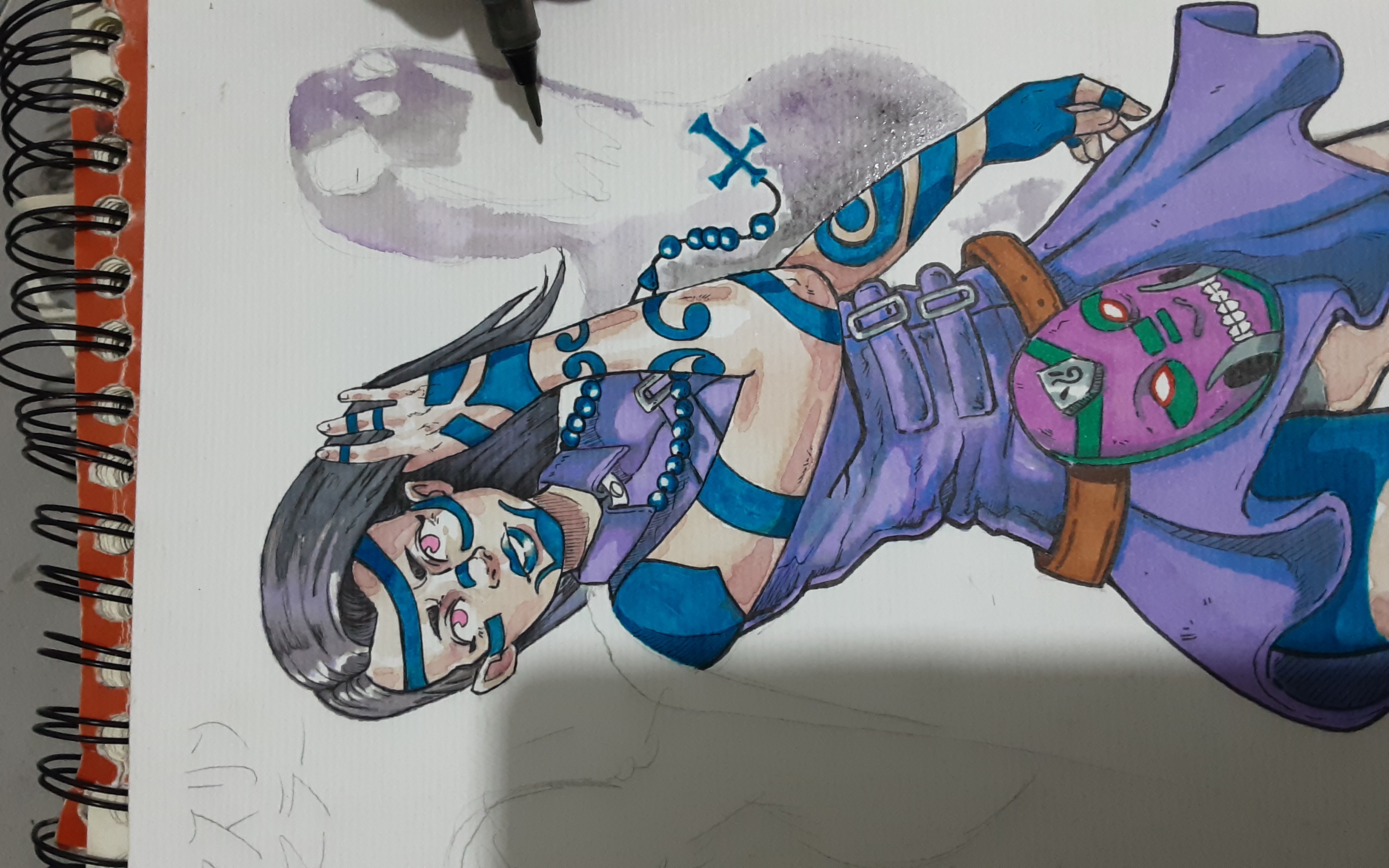 Seguimos con el fondo haré unas almas saliendo detrás de mi personaje para esto usaré las acuarelas kuretake para darle ese efecto a estos seres que no son sólidos .
We continue with the background I will make some souls coming out behind my character for this I will use the watercolors kuretake to give that effect to these beings that are not solid .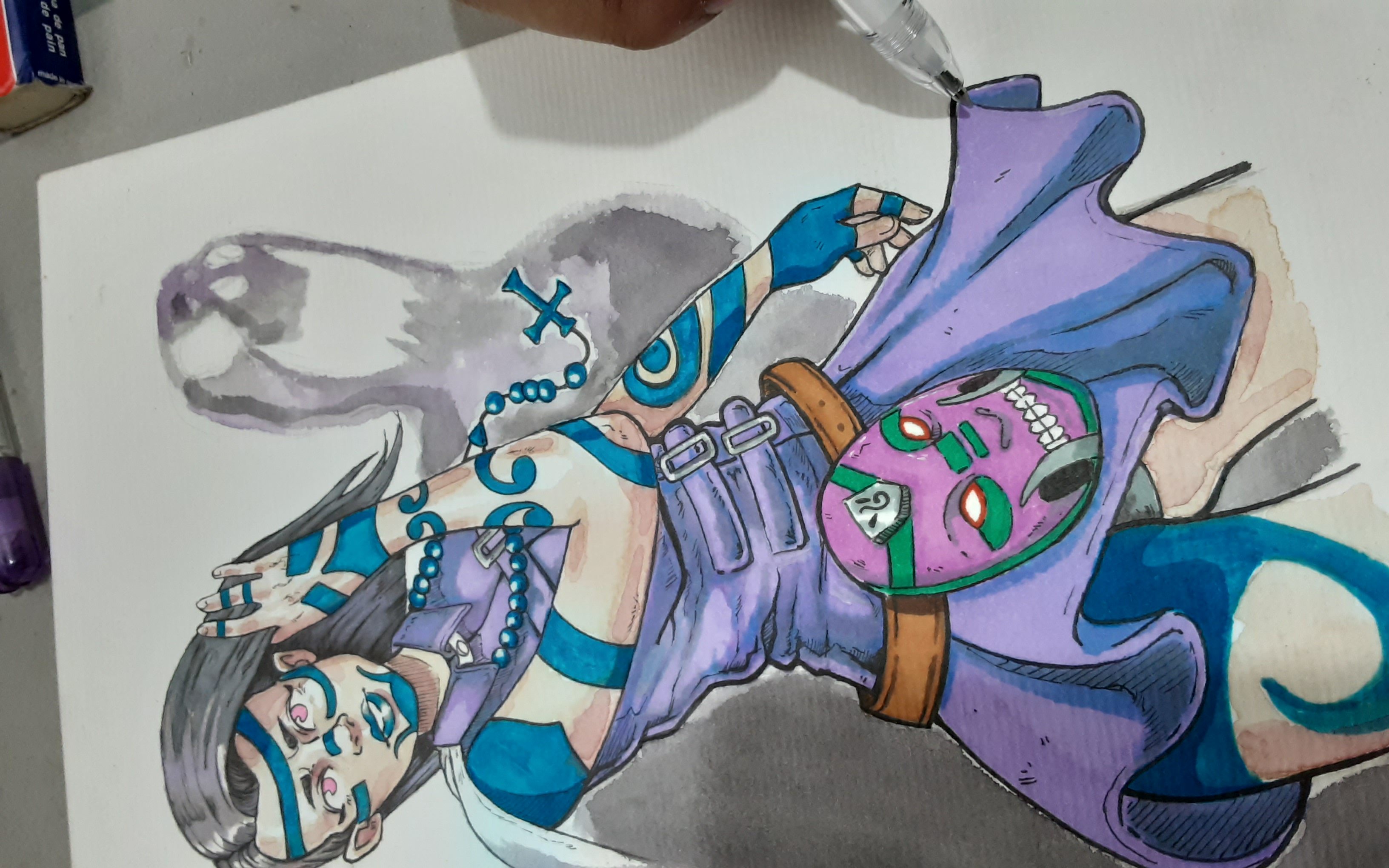 Con el lápiz gel hago unas pequeñas luces para darle unos hermosos toque .
With the gel pencil I make some small lights to give a beautiful touch.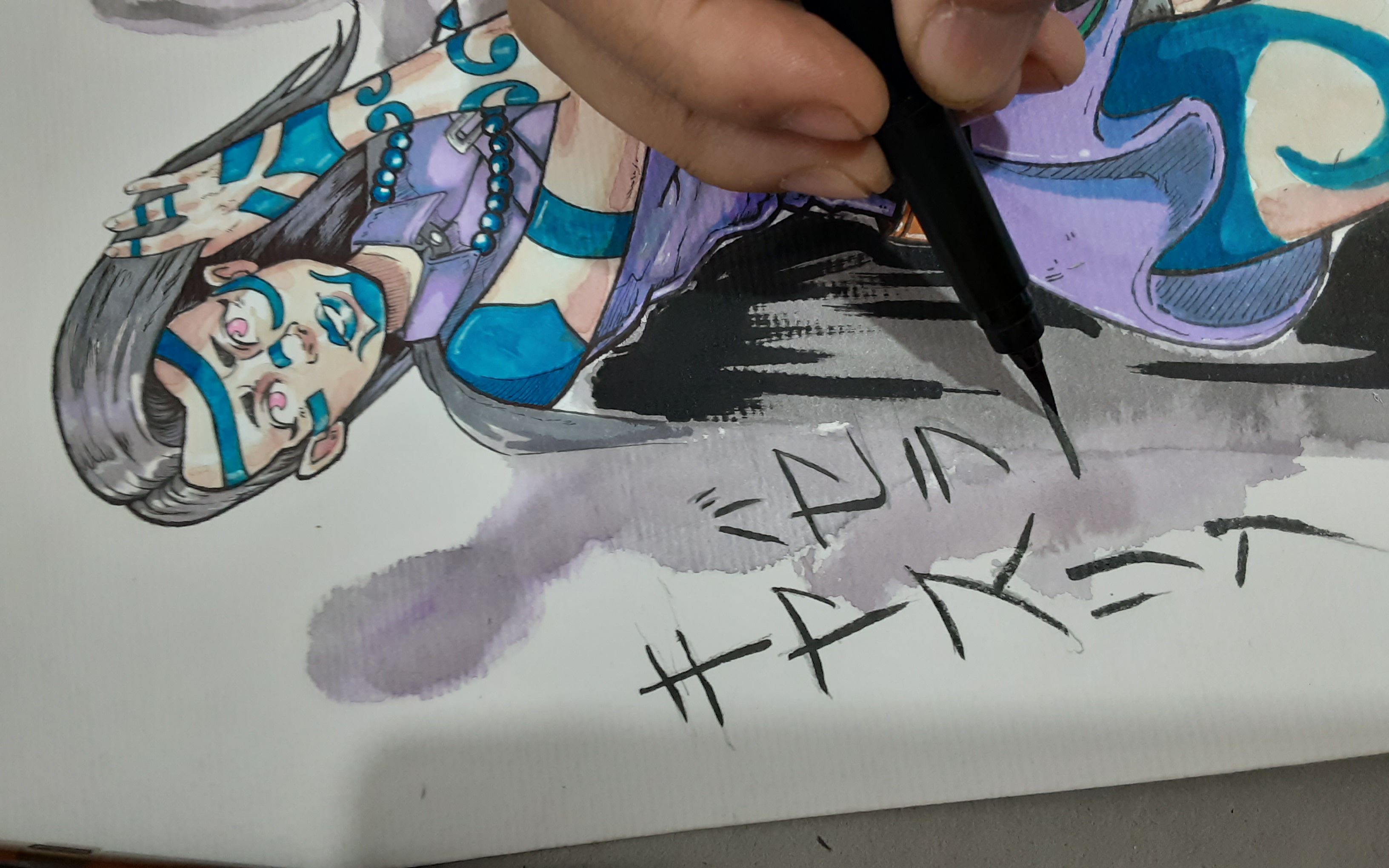 Y termino con el lápiz pincel pentel escribiendo el nombre del personaje (kyasurin basera) y haciendo el diseño de la tipografía.
And I finish with the pencil pencil writing the name of the character (kyasurin basera) and making the design of the typography.
¡Y listo!
And that's it!
Espero les guste este nuevo dibujo y el resultado usando algunos materiales baratos, así vemos que no siempre se necesitan tener materiales costosos para hacer un buen dibujo.
I hope you like this new drawing and the result using some cheap materials, so we see that you don't always need to have expensive materials to make a good drawing.
¡Espero se animen y sigan dibujando que eso es lo más importante hasta un nuevo post!
I hope you'll cheer up and keep on drawing that's the most important thing until a new post!
Contenido original, foto tomadas desde mi tablet Samsung galaxy tab a 8 con spen.
Original content, photo taken from my Samsung galaxy tab to 8 with spen.
Mis redes sociales / My social networks:INSTAGRAM