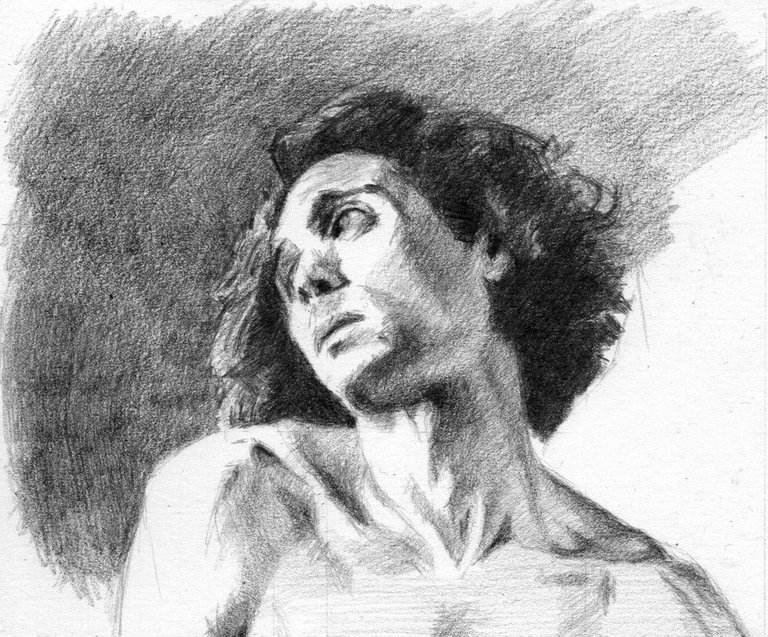 I'm working on this drawing for one of my collectors. This is a detail shot of the work in progress.
It may even end up as a painting as the collector liked the idea when I suggested it. The reference has a very classical feel to it.
Drawings always take time as I progress cautiously with the values, building up the shadows.
I use to dislike working in the pure monotone of graphite, but I'm at ease with it these days as I can control the outcomes better.
Leave a comment below, upvote and share if you like it.
More of my artwork can be found on my website. LeoPlaw.com
And if it takes your fancy, subscribe to my newsletter.