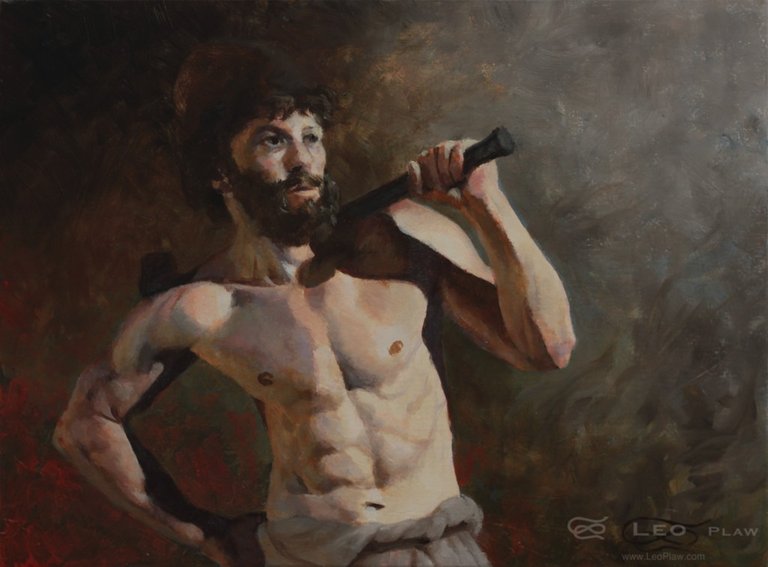 This painting is a reworking of an exercise I did for a workshop for some of my students. The painting waited a couple of years in my studio before inspiration finally hit on how to resolve it.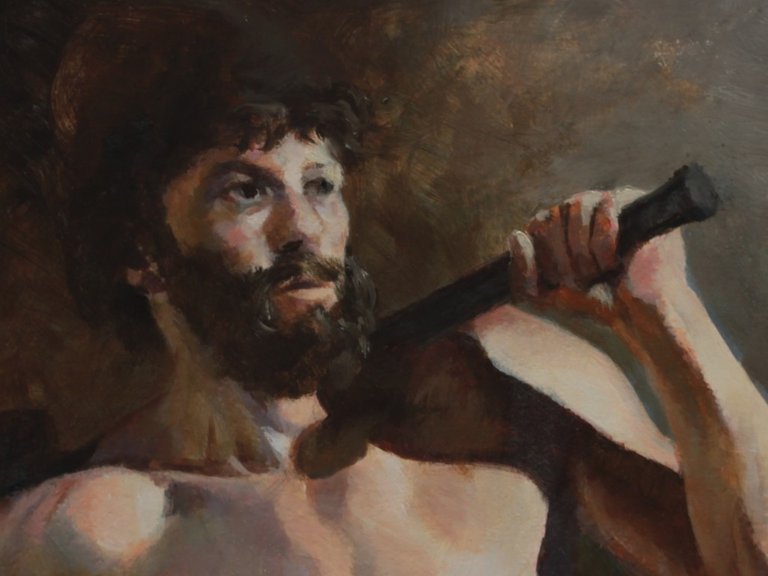 I was looking at the artwork from other artists in my Instagram feed when I saw an image that caught my eye. The colour theme of this painting gave me the solution to finally taking my own painting forward. Surprisingly, there was very little I had to do. So after several years of waiting, I resolved the painting in one evening.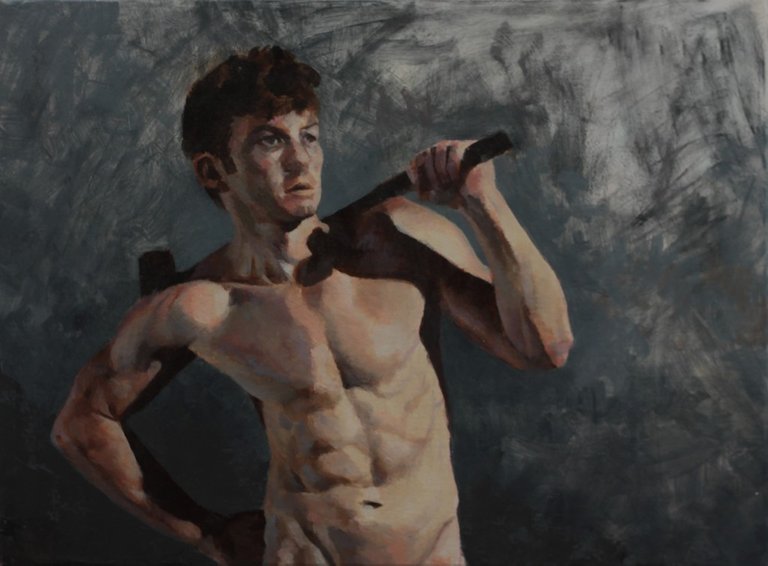 Here's the original workshop exercise for reference.
"Vulcan at the Forge", Leo Plaw, 40 x 30cm, oil on canvas.
Original available.
Leave a comment below, upvote and share if you like it.
More of my artwork can be found on my website. LeoPlaw.com
And if it takes your fancy, subscribe to my newsletter.