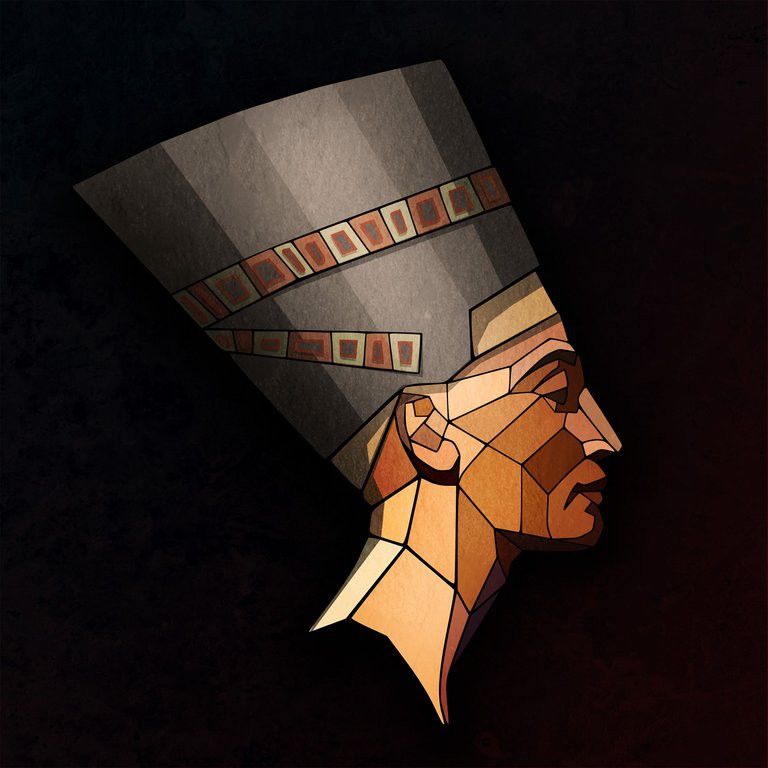 ¡Saludos!
Una amiga hace unos días me comento sobre que quería el rostro de Nefertiti y me quedo la idea en la cabeza, pensando en la cultura del antiguo Egipto; por lo que me anime a realizarla en una ilustración digital que combinara el estilo Lowpoly, a ver que resultado lograría.
Greetings!
A friend of mine told me a few days ago that she wanted the face of Nefertiti and I had the idea in my head, thinking about the ancient Egyptian culture; so I decided to make it in a digital illustration that combined the Lowpoly style, to see what result I could achieve.
Los paso que seguí son los siguientes: / The steps I followed are as follows:
1- Busque una imagen de Nefertiti y encontré este busto que tiene más de 1300 años A.C y está expuesto en el Museo Egipcio de Berlín.
1- I searched for an image of Nefertiti and found this bust which is more than 1300 years B.C. and is on display at the Egyptian Museum in Berlin.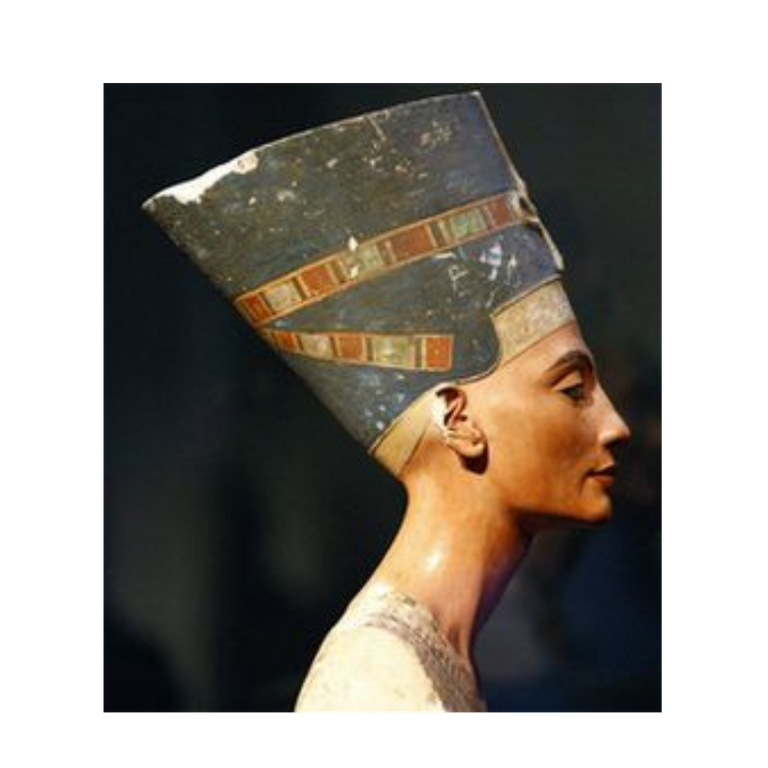 2- Dentro del Programa Inkscape, que uso para las ilustraciones vectoriales porque me parece más cómodo, empece a hacer las líneas para el efecto poligonal.
2- Within the Inkscape program, which I use for vector illustrations because I find it more comfortable, I started to make the lines for the polygonal effect.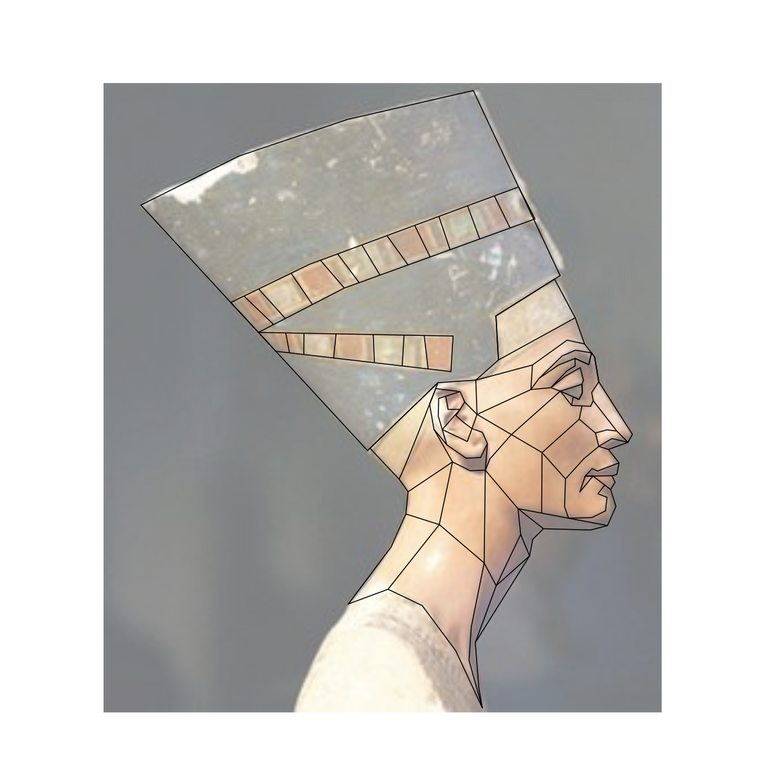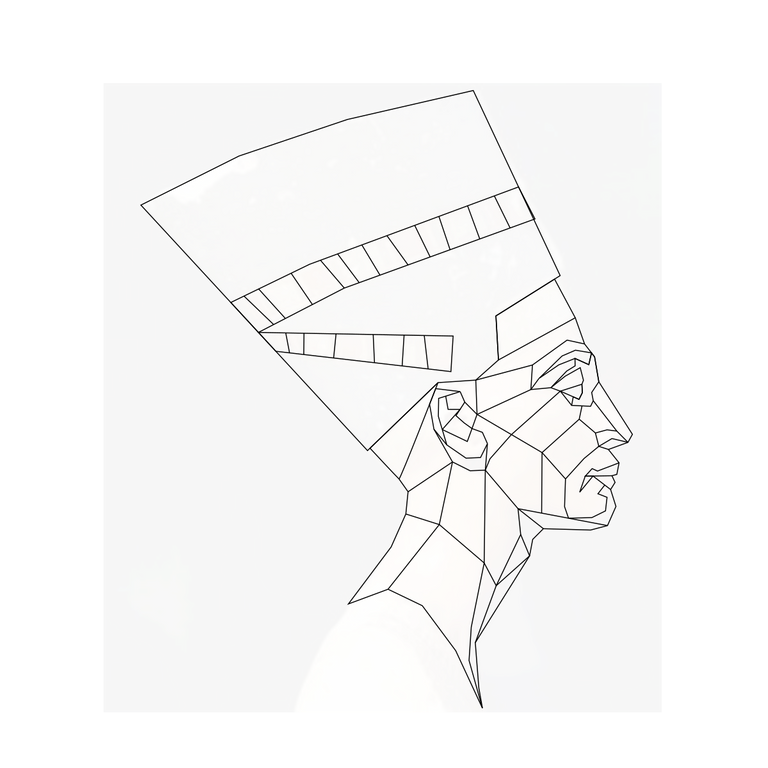 3- Con el pote de pintura en cada polígono fui colocando el color correspondiente a ese espacio, con la ayuda del cuentagotas para hacer la selección del color utilizando la imagen original.
3- With the paint pot in each polygon I placed the color corresponding to that space, with the help of the eyedropper to make the color selection using the original image.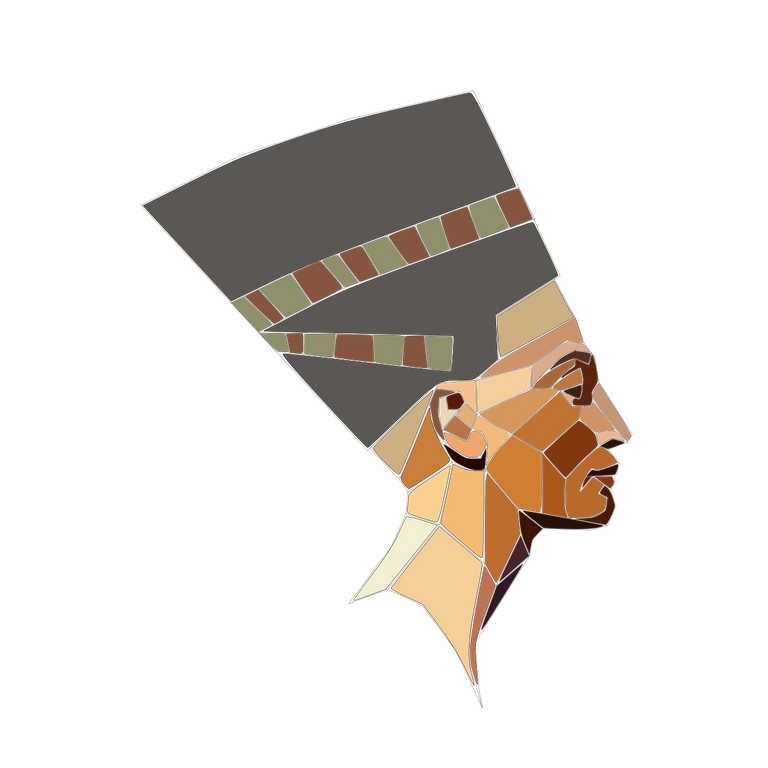 4- Para culminar con Inkscape coloque sombras, iluminaciones y detalles en el sombrero para que se vea un poco más interesante.
4-To finish with Inkscape, place shadows, highlights and details on the hat to make it look a little more interesting.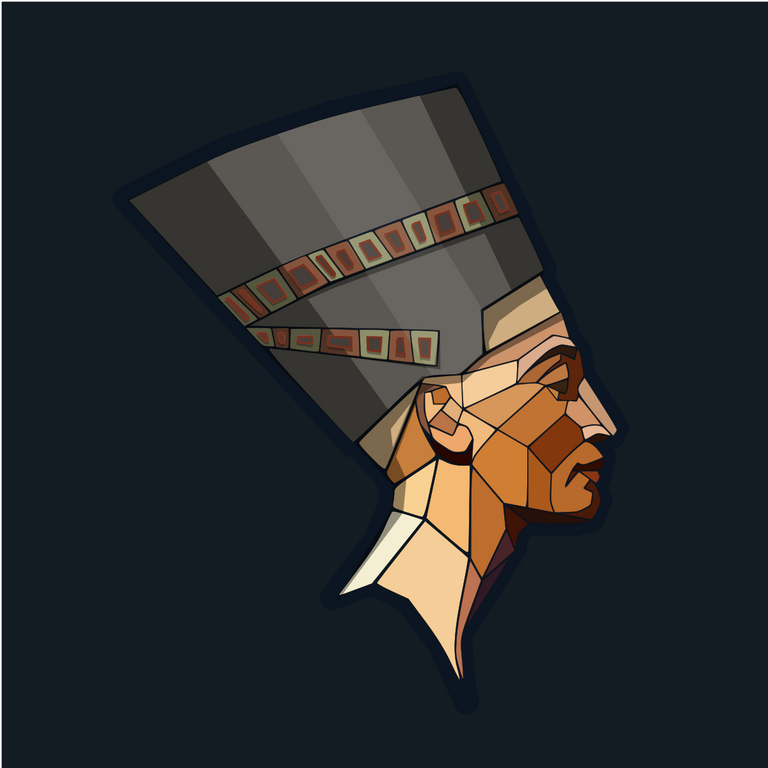 5- Paso ahora a Photoshop para darle el acabado, dentro de las decisiones que tome fue aumentar el tamaño del rostro en el cuadro, contorno de sombra y aplicar un filtro de fotografía naranja para tener una base más uniforme en cuanto a color.
5- I now go to Photoshop to give it the finish, among the decisions I made was to increase the size of the face in the frame, shadow contour and apply an orange photo filter to have a more uniform base in terms of color.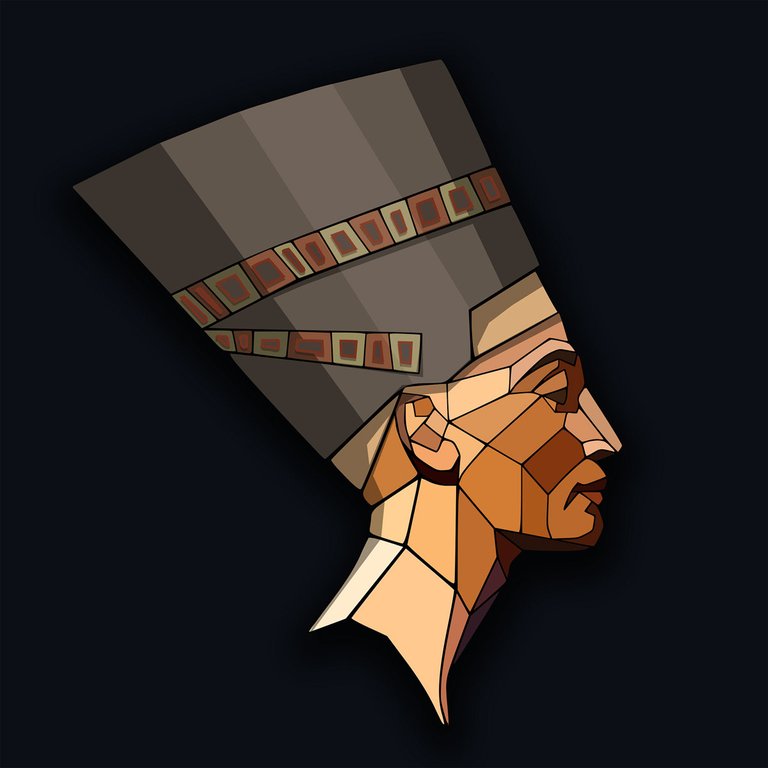 6- Sutilmente le incorporo unas texturas tanto al busto como al fondo, como para simular que la figura esta grabada y pintada en una pared de piedra.
I subtly incorporate some textures to both the bust and the background, as if to simulate that the figure is engraved and painted on a stone wall.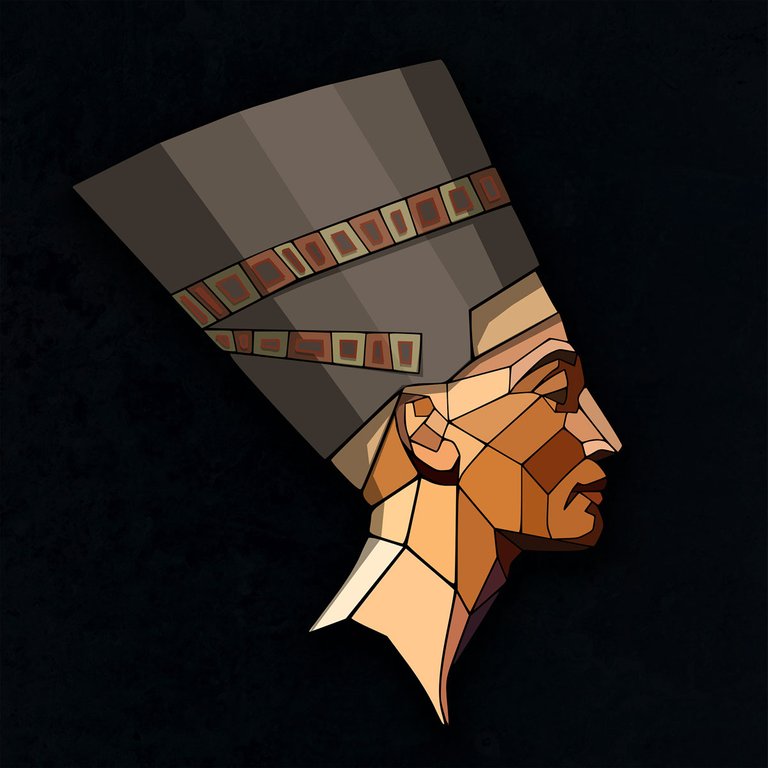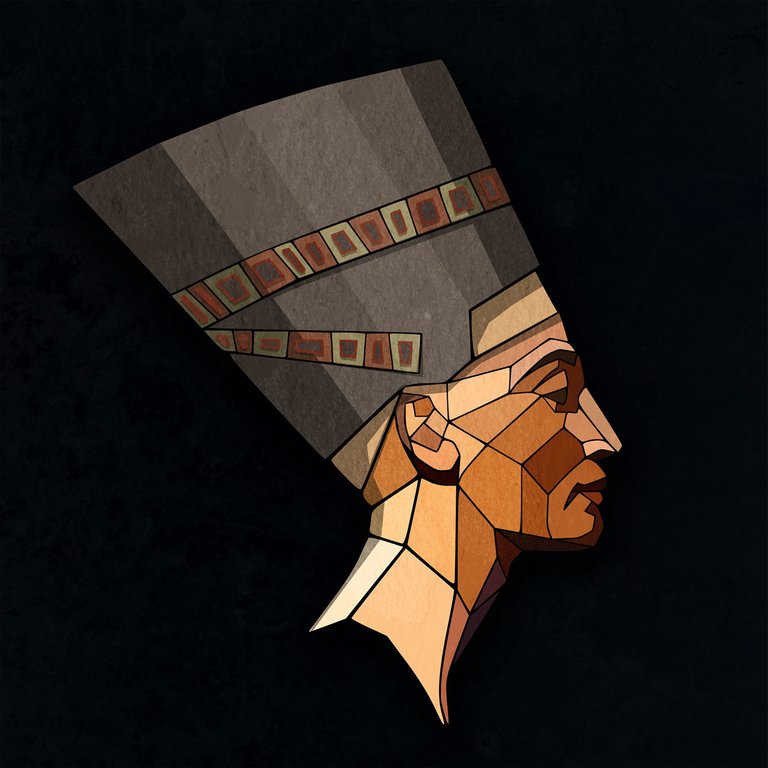 7- Como no quede conforme, con el pincel agregue sombras y luces, además aplique un efecto de desenfoque para dar una apariencia más natural, también le di un degrado al fondo incorporándole un tono rojo superpuesto, para finalizar la obra.
7- As I was not satisfied, with the brush I added shadows and lights, I also applied a blur effect to give a more natural look, I also gave a gradient to the background incorporating a superimposed red tone, to finish the work.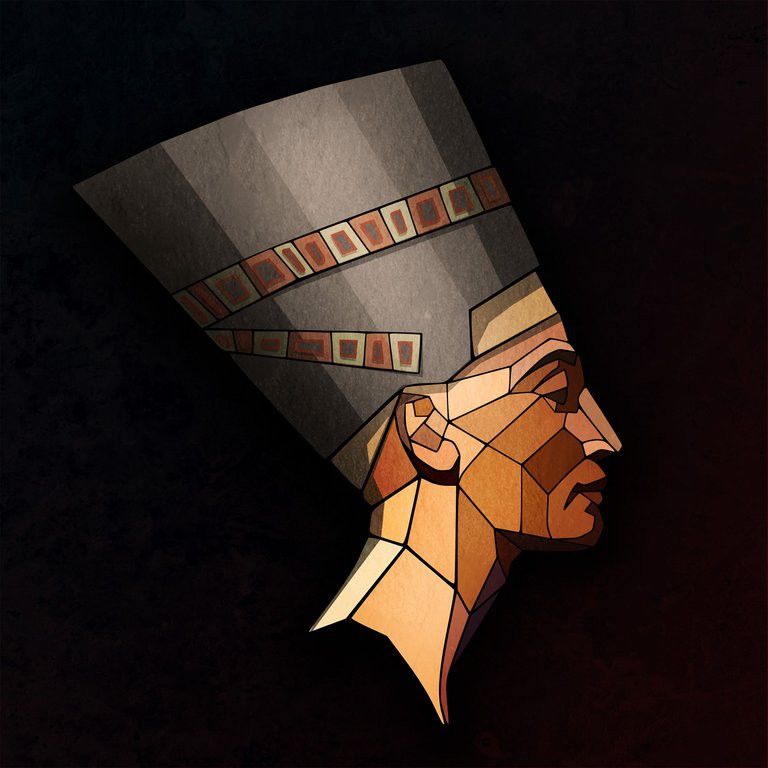 Espero leer sus impresiones, si desean apoyarme me pueden seguir @m16uellop, ya que soy nuevo en hive.
I look forward to reading your impressions, if you wish to support me you can follow me @m16uellop, as I am new to hive.
Muchas Gracias/ Thank you very much
Mis redes sociales / My social networks
👇
https://twitter.com/m16ueldesign
https://instagram.com/m16ueldesign