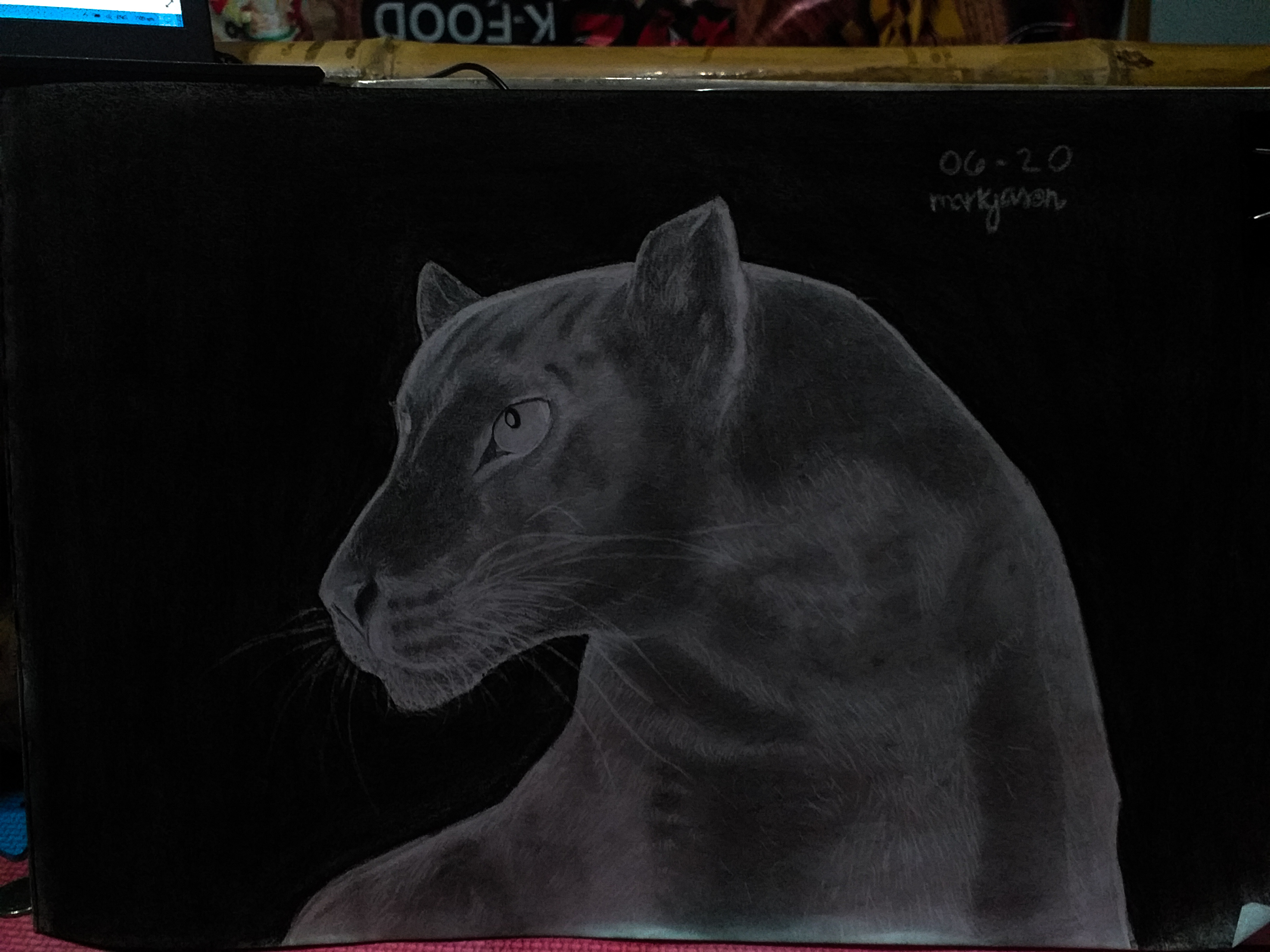 Hello everyone! I just want to share to you the first drawing I made on my new sketchpad using graphite and charcoal pencils. I started drawing this Black Panther 3 days ago and finally! today I completed this artwork of mine. It took me a lot of time to finish this because I have a dayjob and I only have maximum of 3 hours every night to do my drawings so I think this pencil drawing takes me more than 10 hours to finished.
Drawing materials and process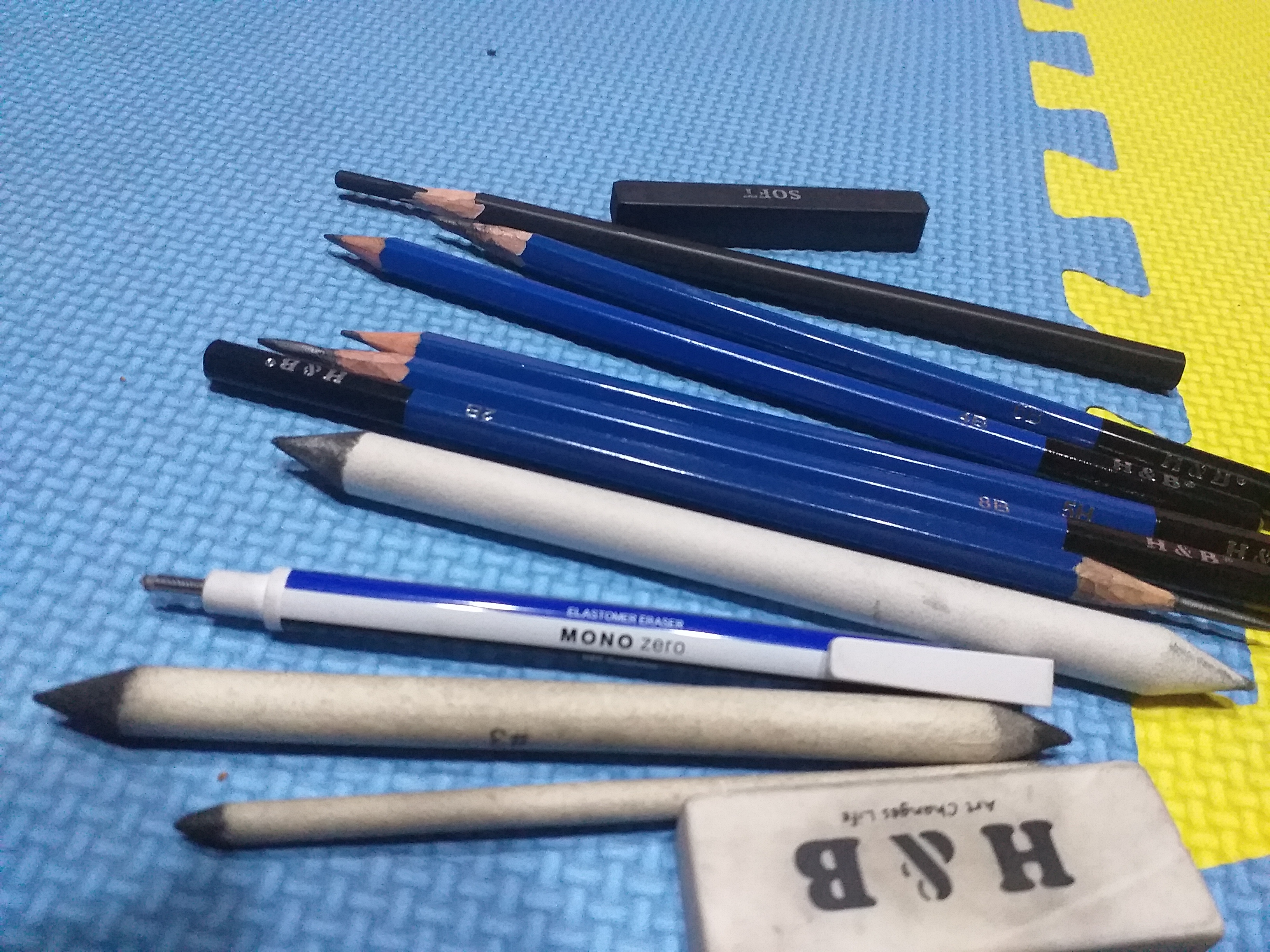 Drawing materials
sketchpad (12×18)

graphite pencils (2B, 4B, 6B and 8B)

charcoal block and pencil (soft)

tombow mono zero eraser

blending stump

cotton
---
---
Drawing process: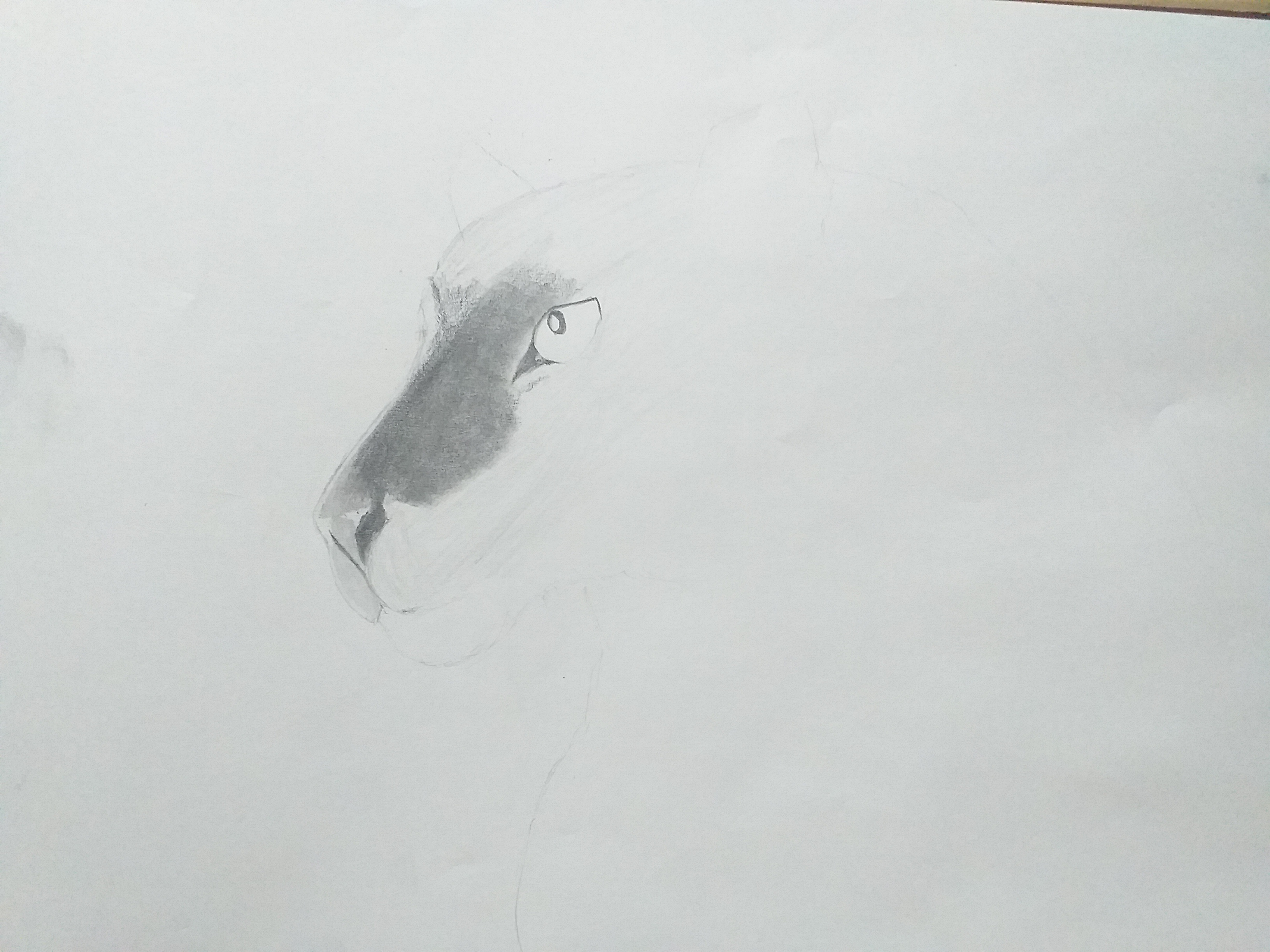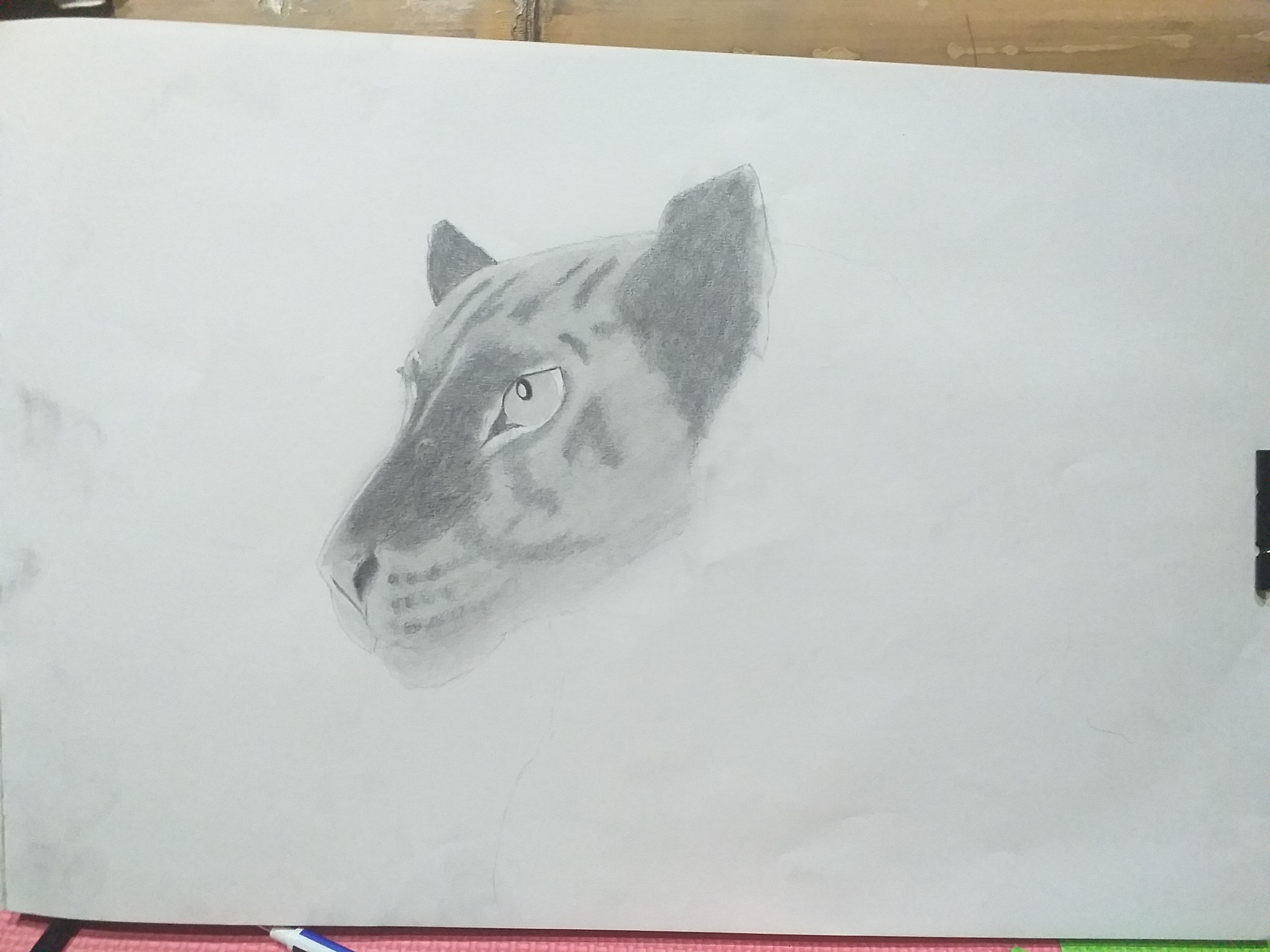 first I draw the outline of black panther using 2B graphite pencil then I started shading the face using 4B, 6B graphite pencil and blending stump for blending.
---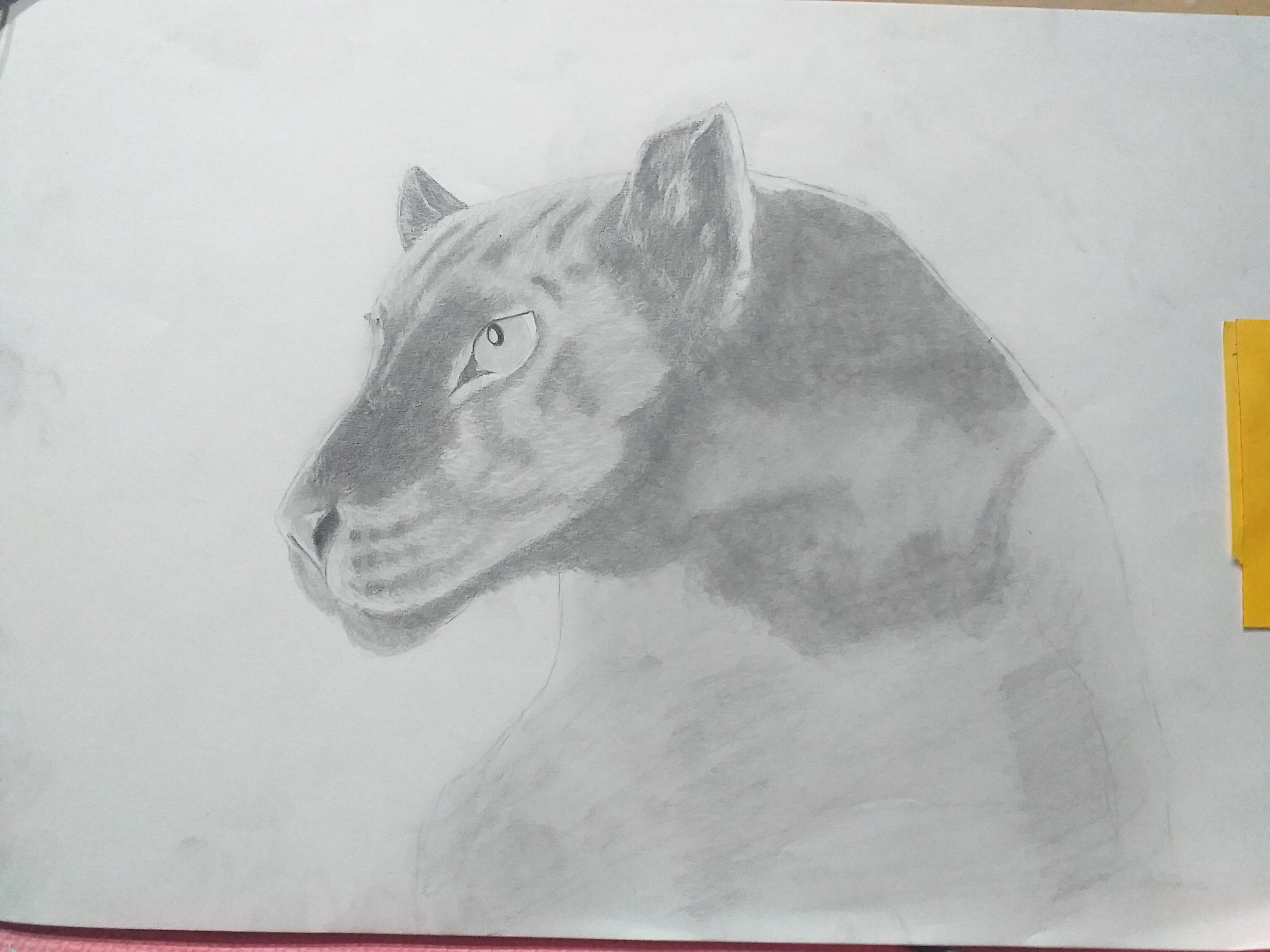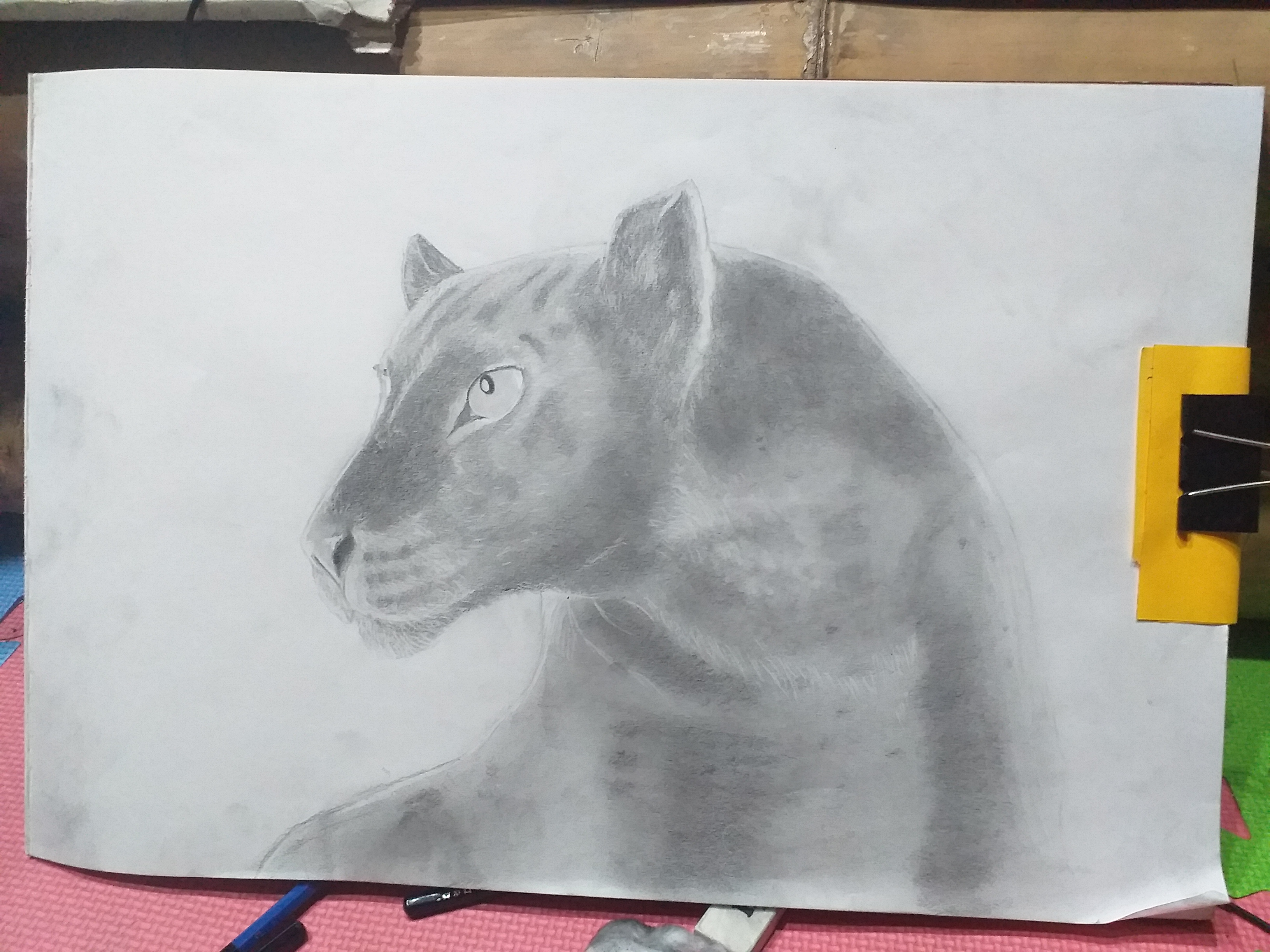 then after shading the first layer of the face I proceed on drawing and shading the neck and body using 2B, 4B and 6B graphite pencil and blending stump for blending graphite.
---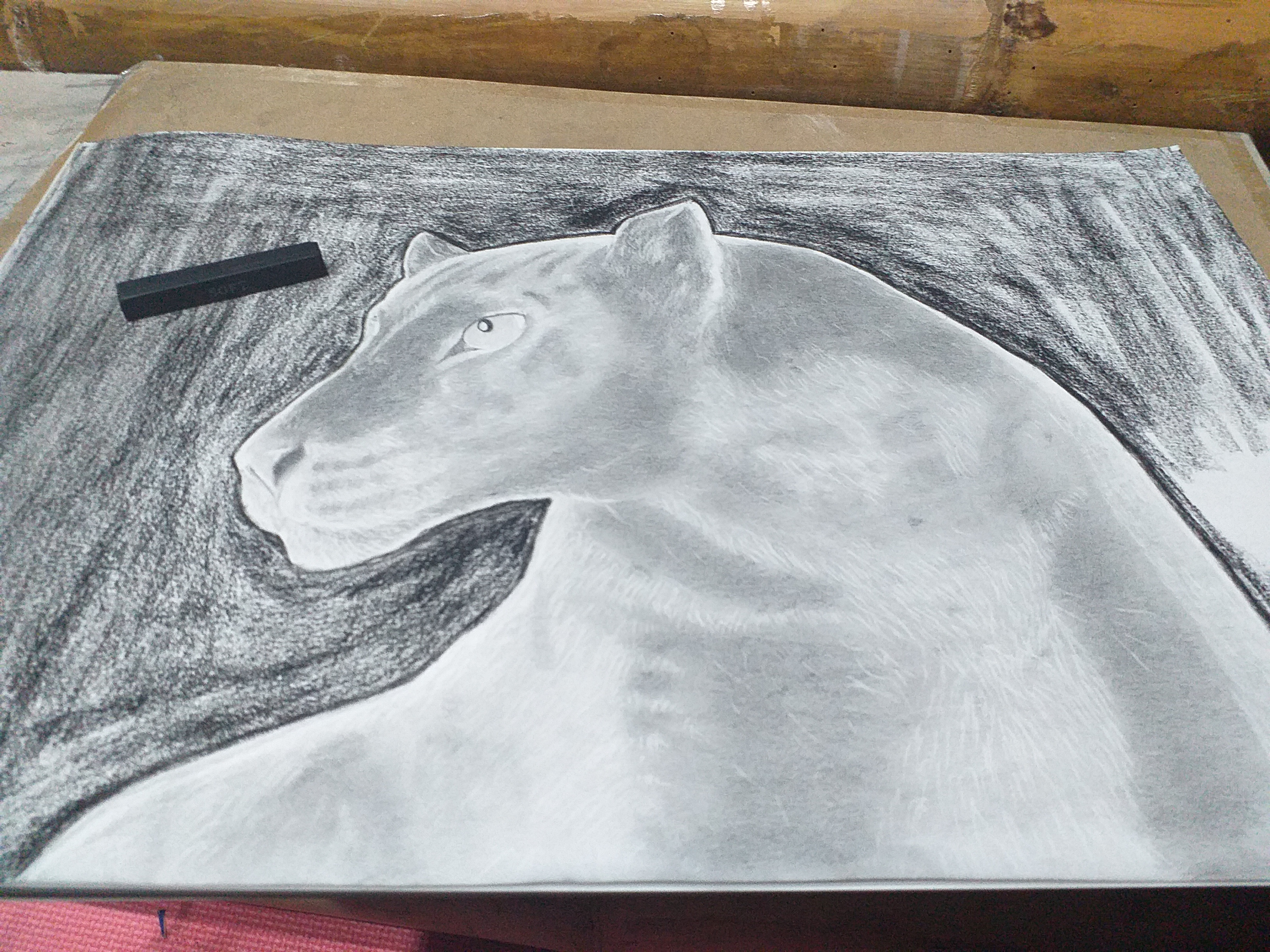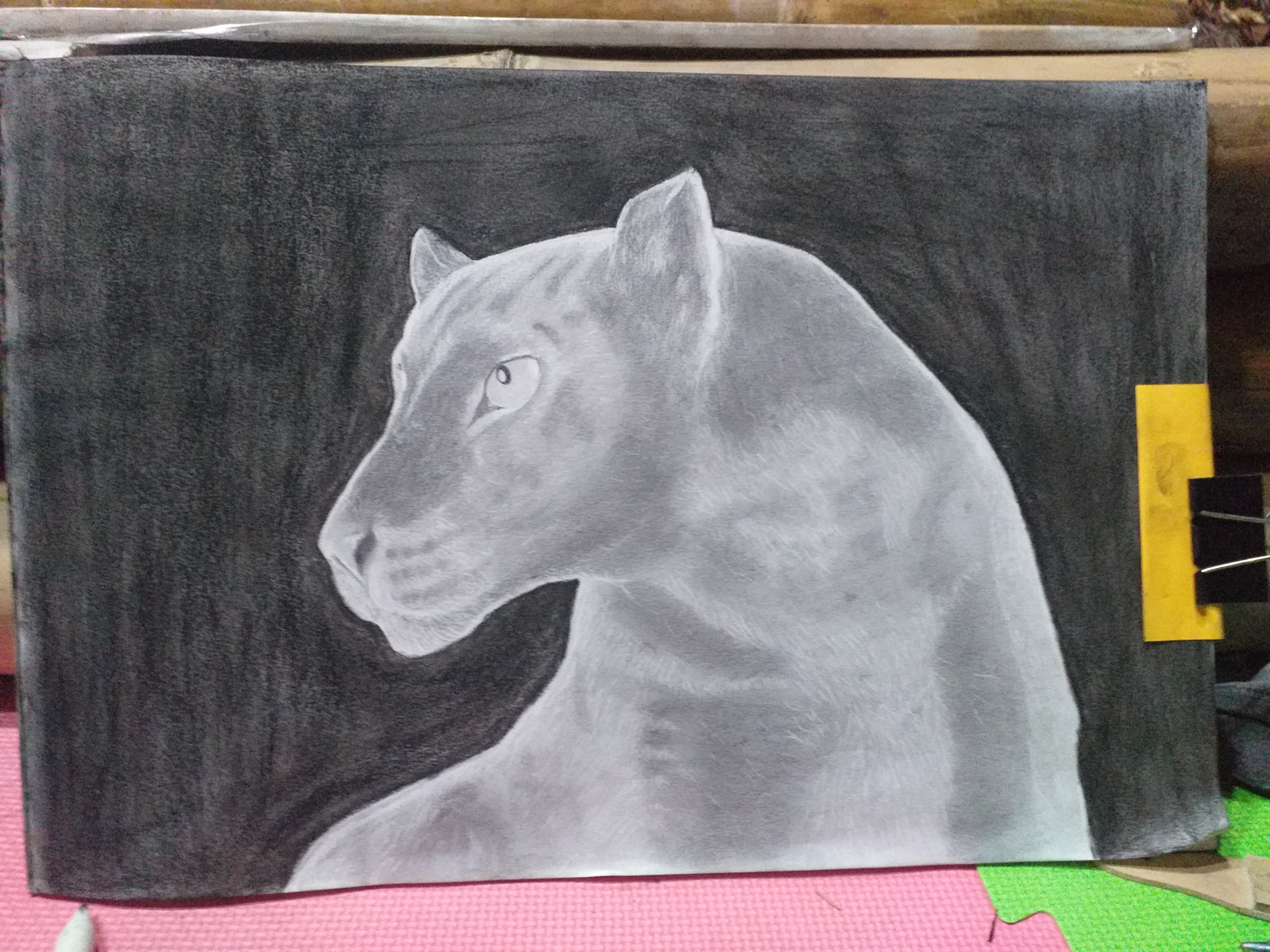 Then I used soft charcoal block and charcoal pencil for the backround of my drawing I also used blending stump and cotton for blending the charcoal in the backround.
---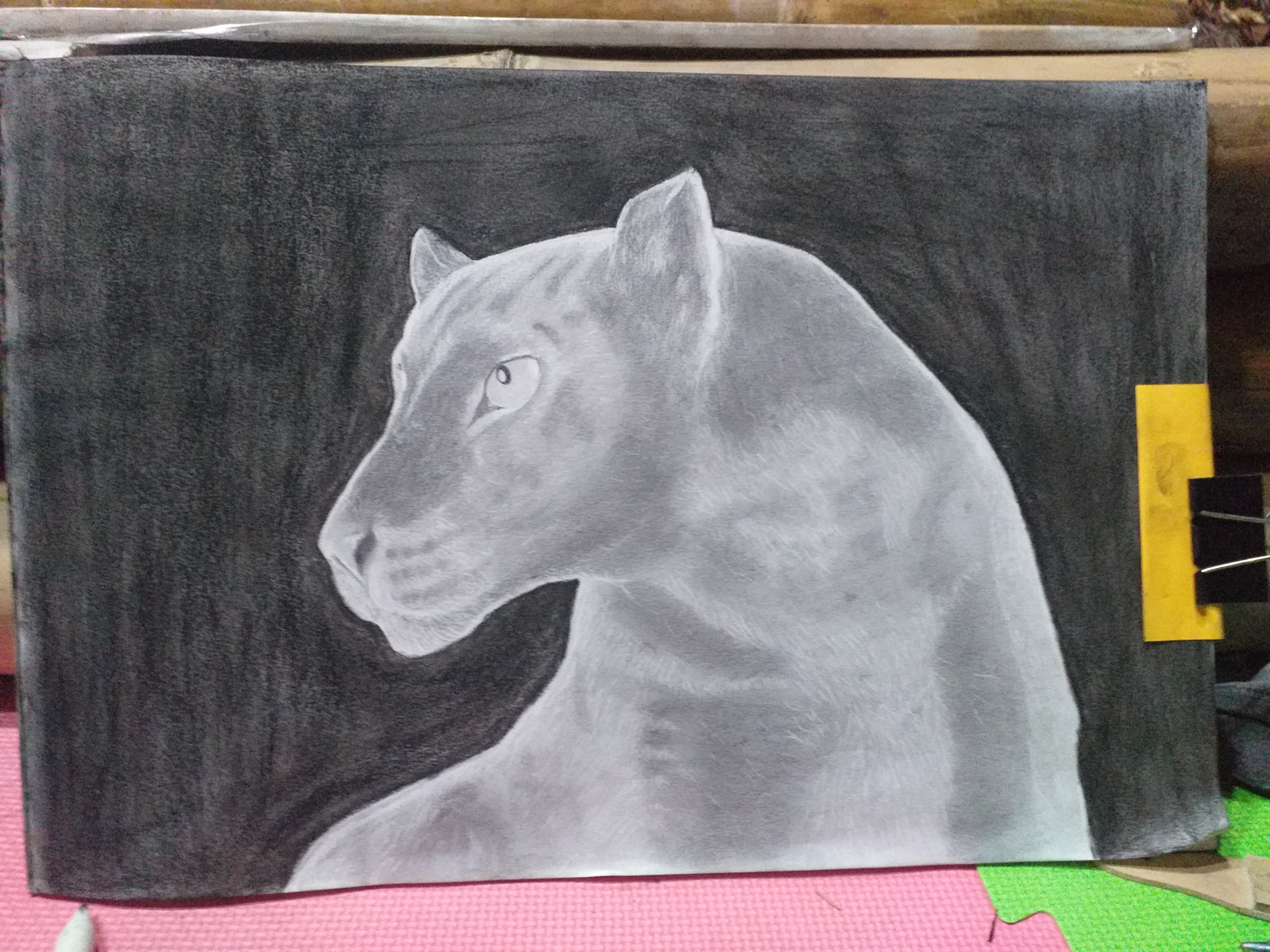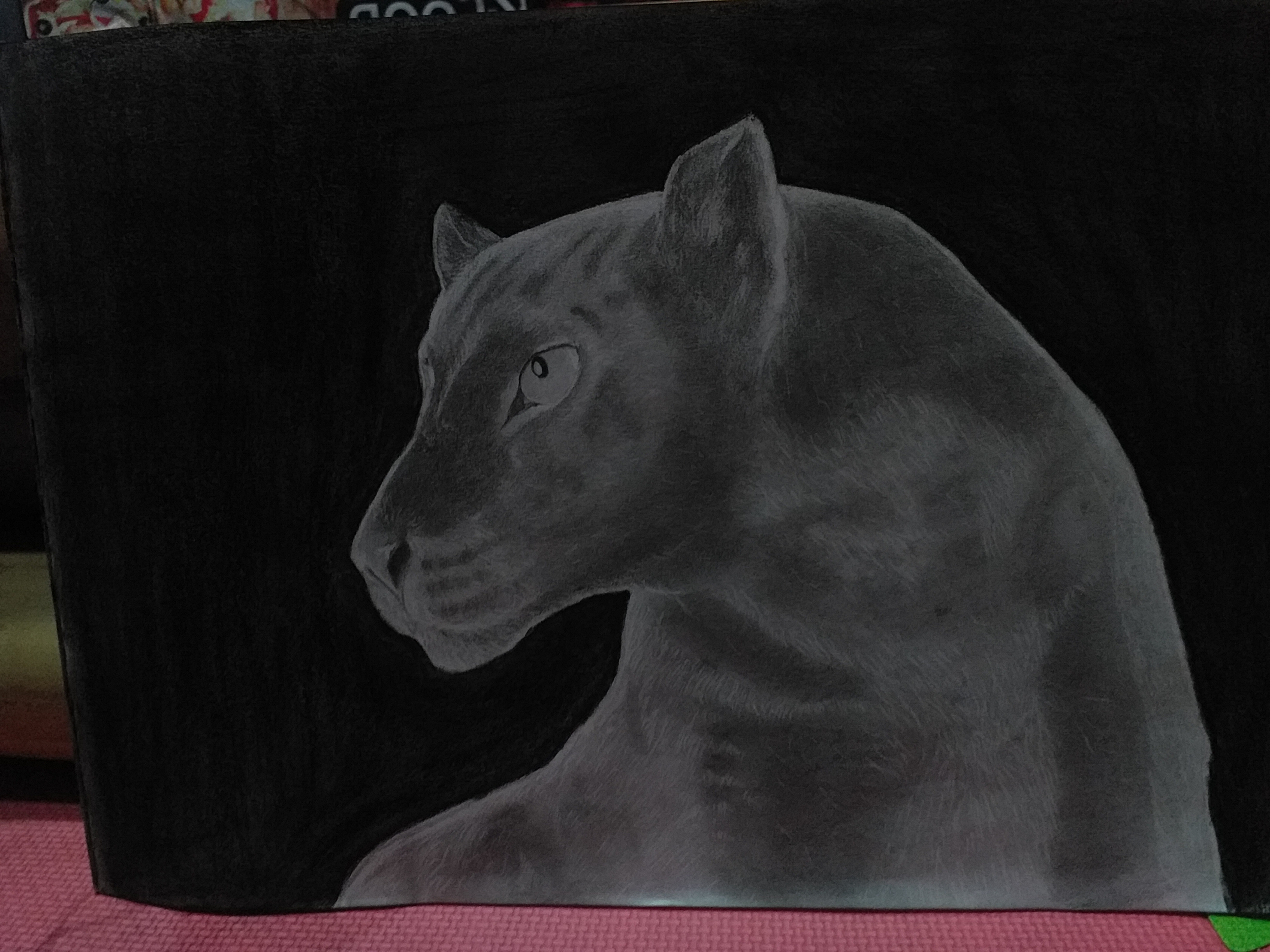 And for the final touch, I used mono zero eraser for the highlights, wishkers, some part of the skin and hair..
---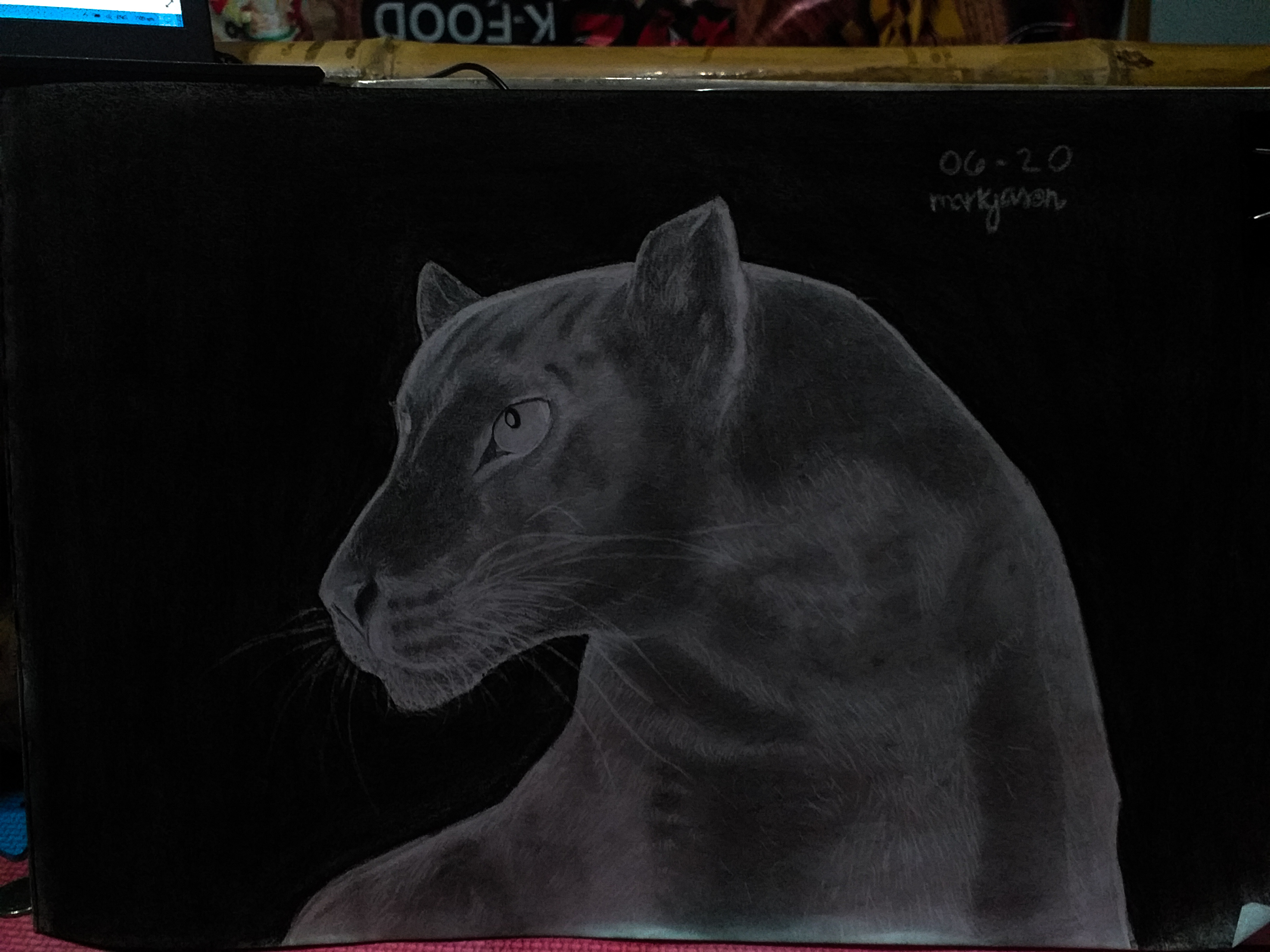 and here is the final result of my "Black Panther" pencil drawing, hope you like it.
---
And that's all, hope you like the final result of my drawing and you enjoyed the process because I enjoyed drawing this.