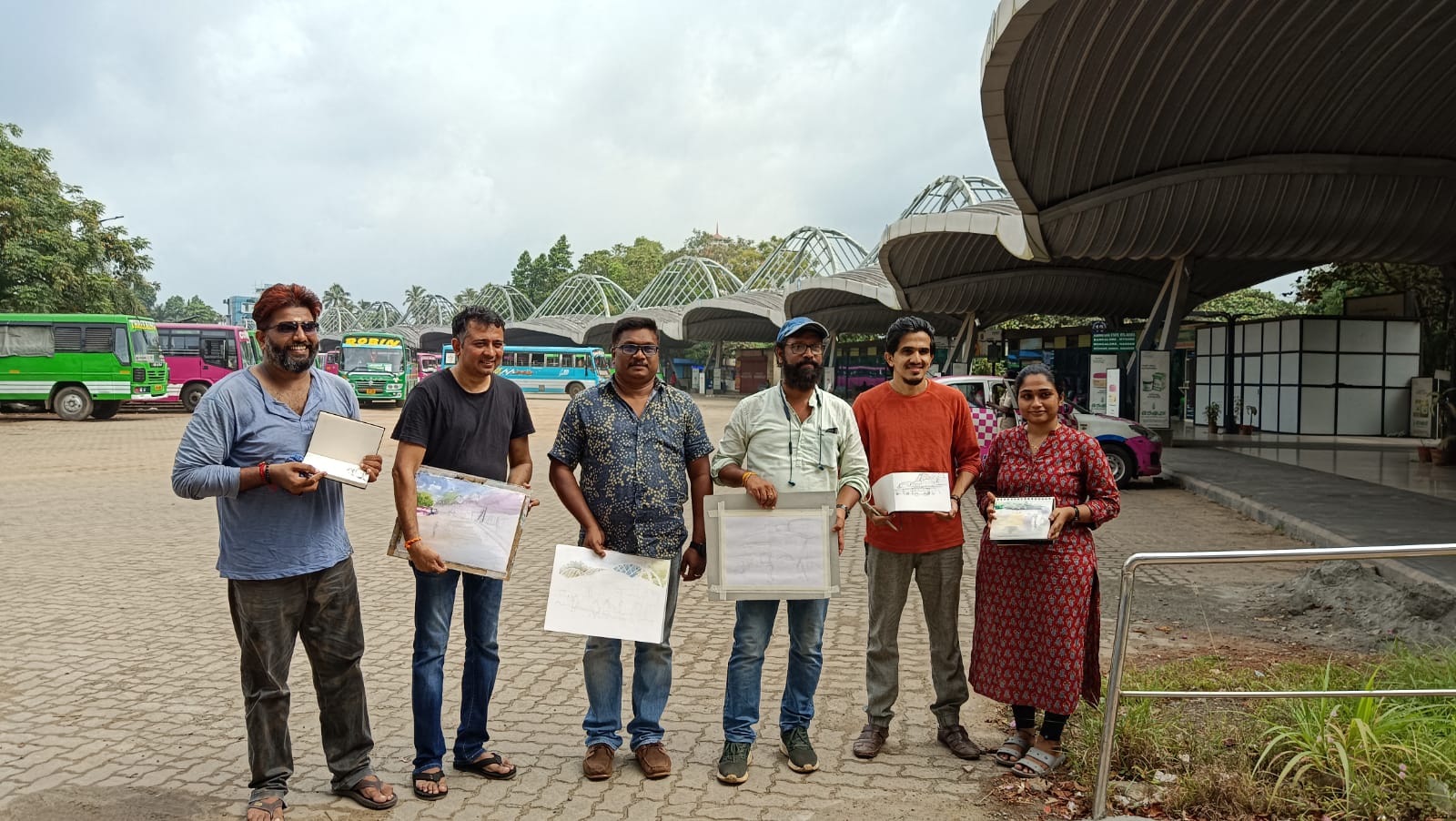 Being in Kochi on a Sunday was perfect opportunity to catch up with some of my artists friends. Urban Sketchers were meeting up at Vytilla Hub and I decided to join them early in the morning.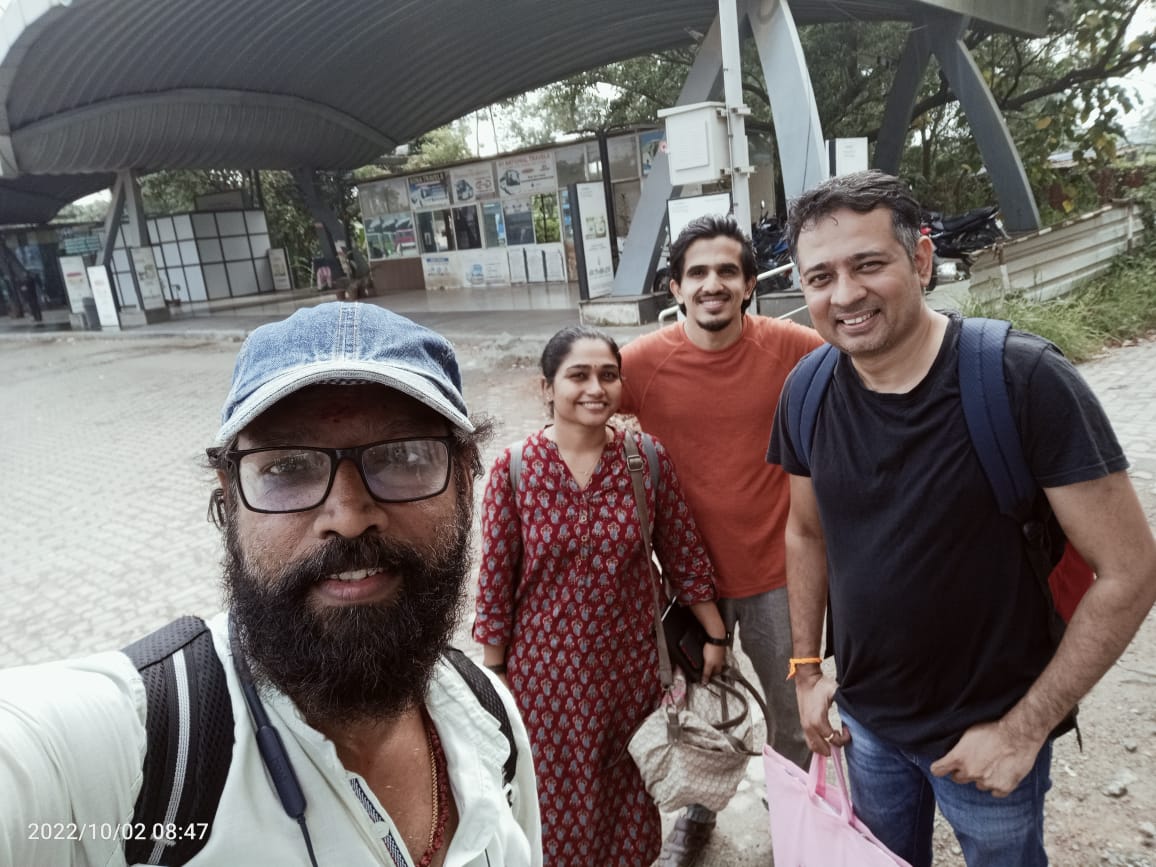 Normally they have about 20 people every week but this time, may be because of the festival, they were just few.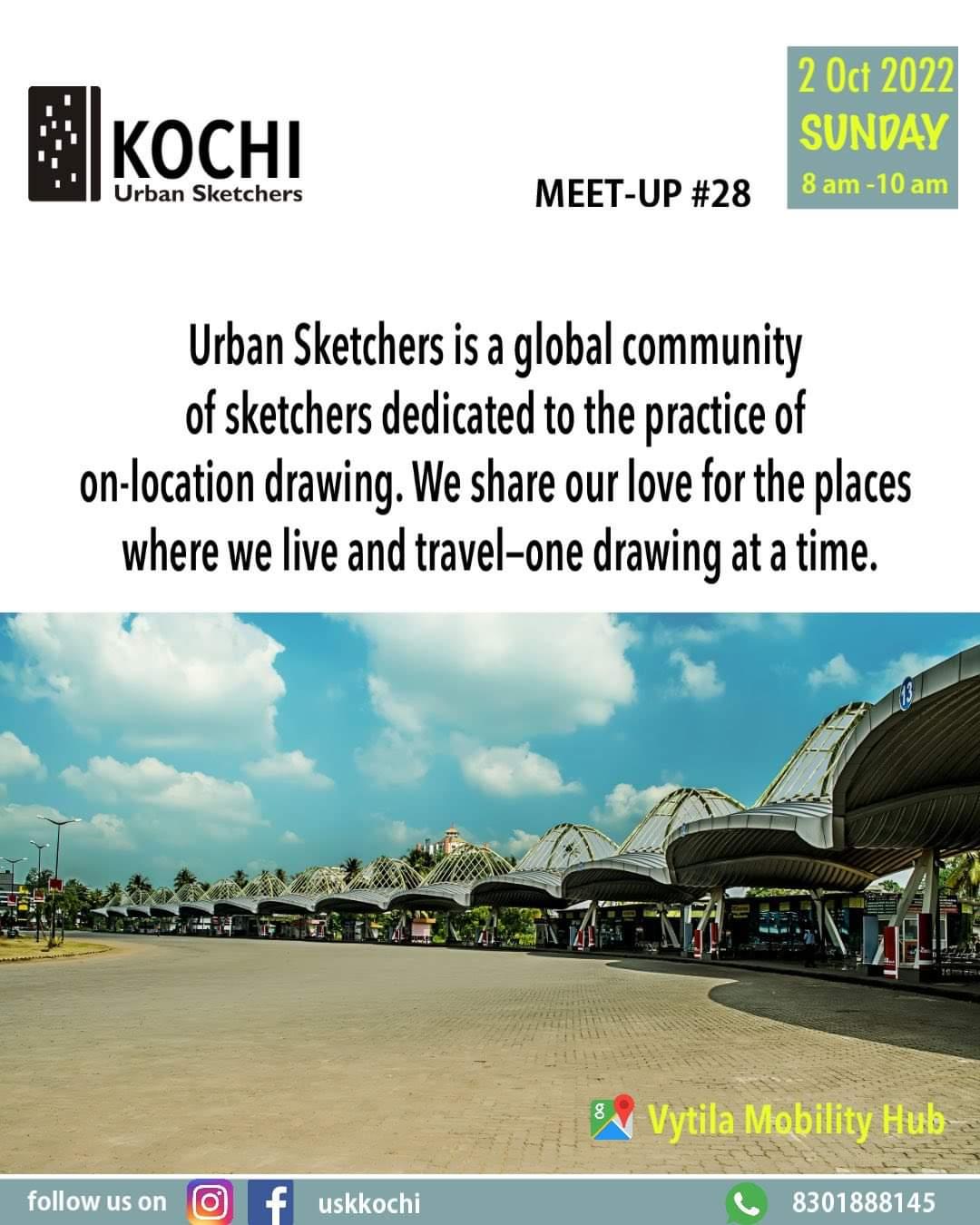 We had some curious visitors including the staff, travellers, police personnel and students!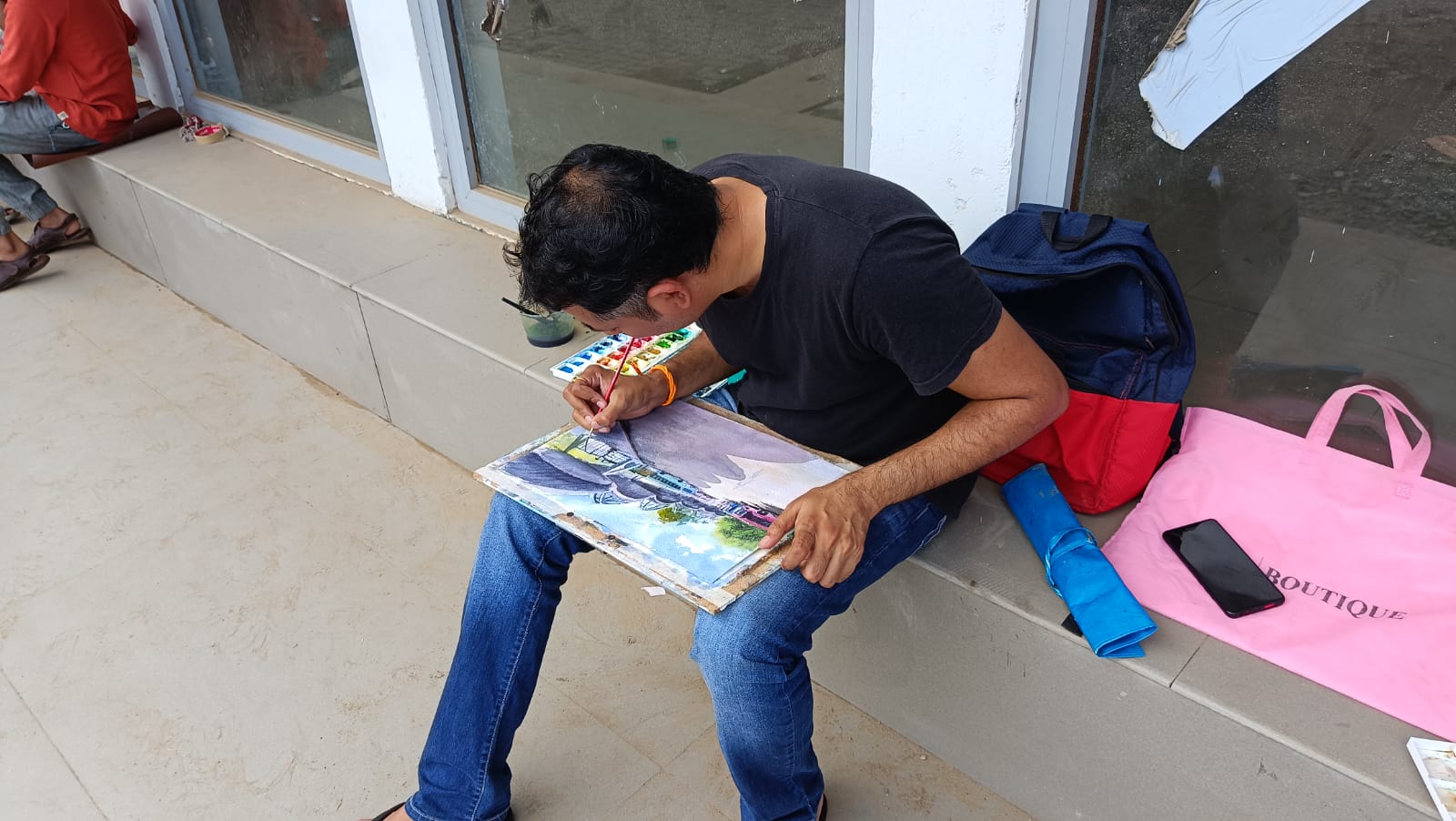 Vytilla Hub is a unique place. It has bus terminal and a metro train station that links to a water metro station. Although the water metro is not operational yet, Station still has new boats lined up and the infra is almost ready. It is expected to start within few months.
The presence of water and boats with nice Chinese fishing nets makes a perfect opportunity for a great landscape painting.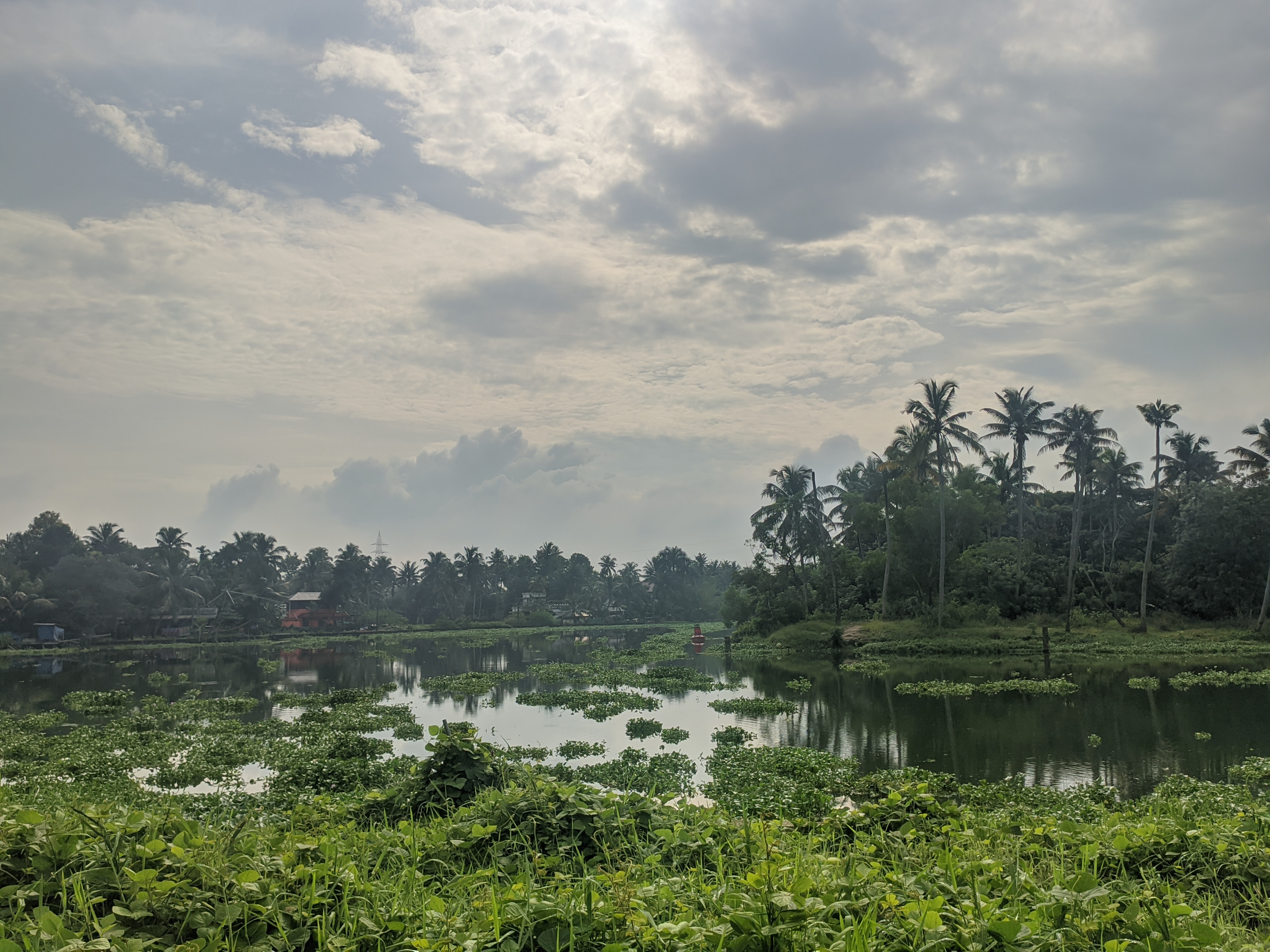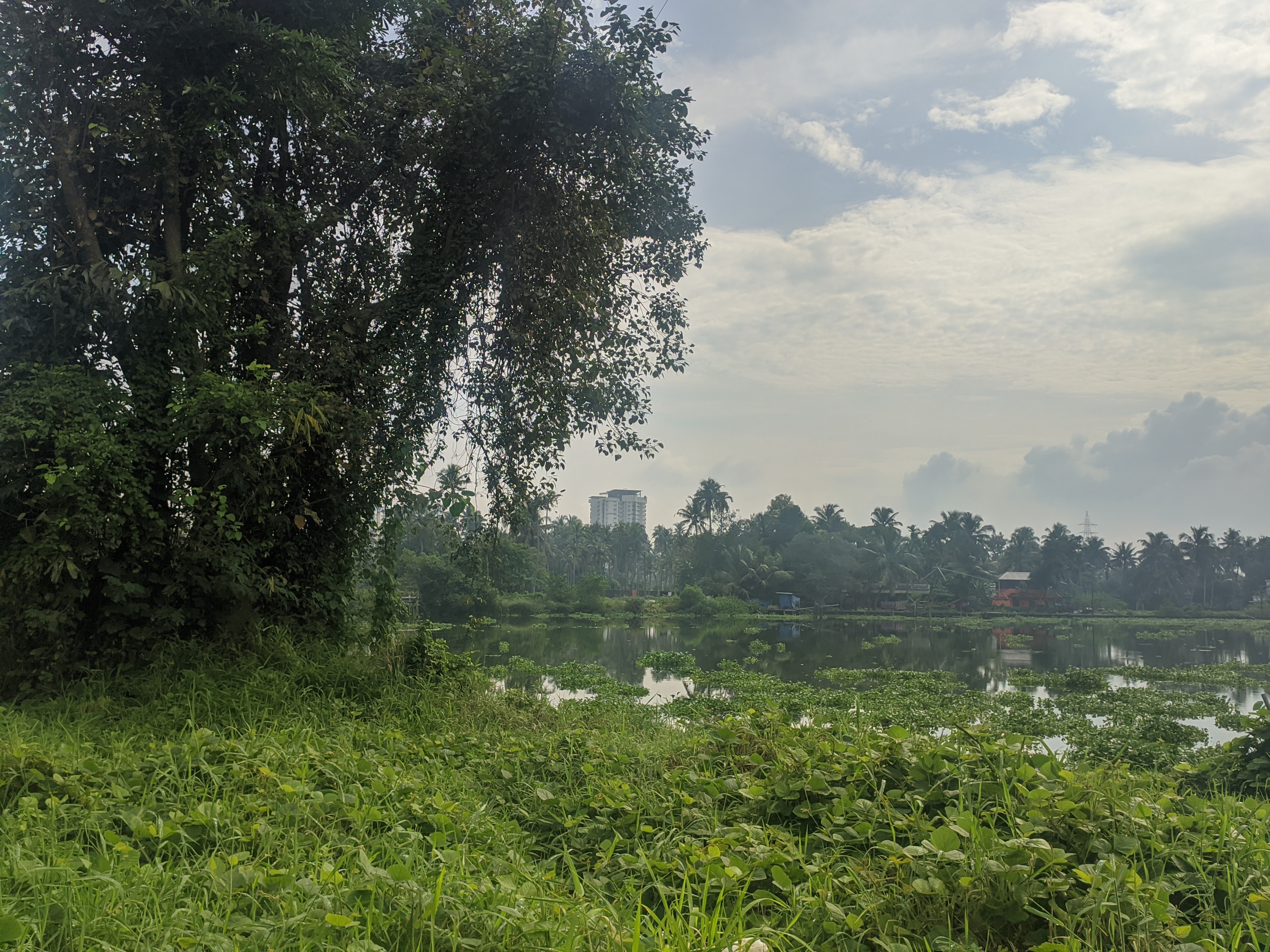 But had to sketch the bus station as that was the theme. Not my forte, architecture drawing and that too plein air!
Sketch: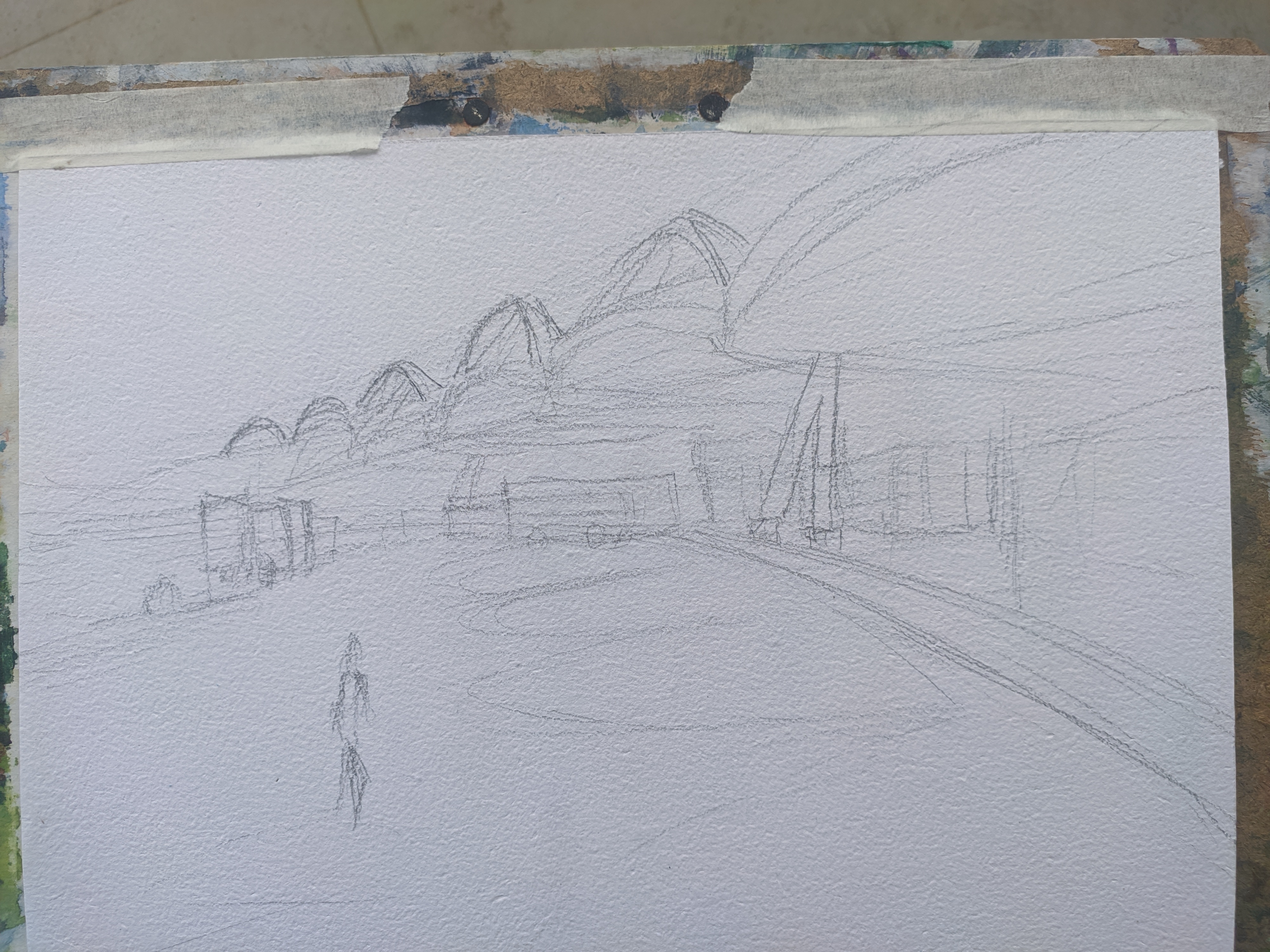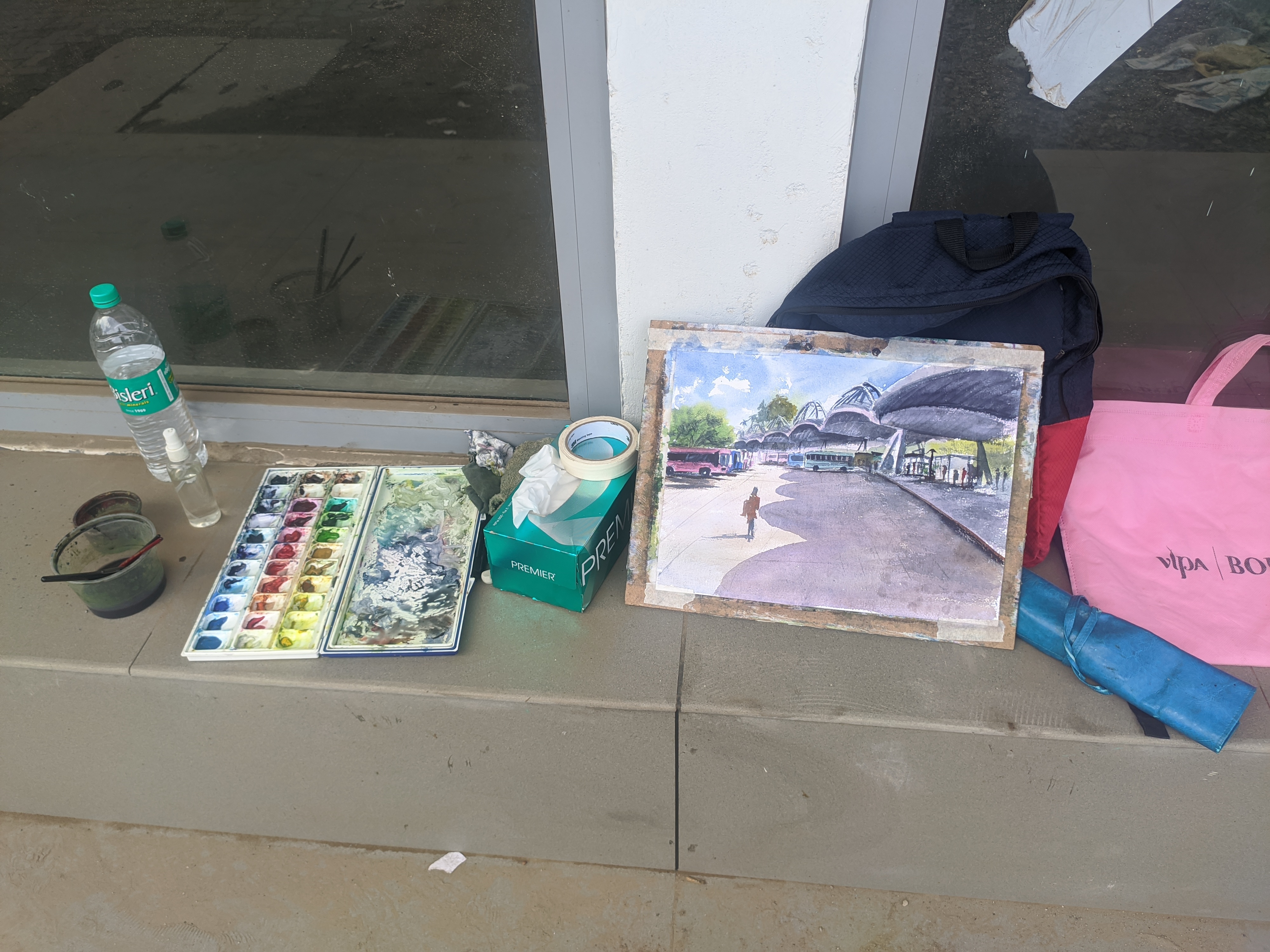 Final: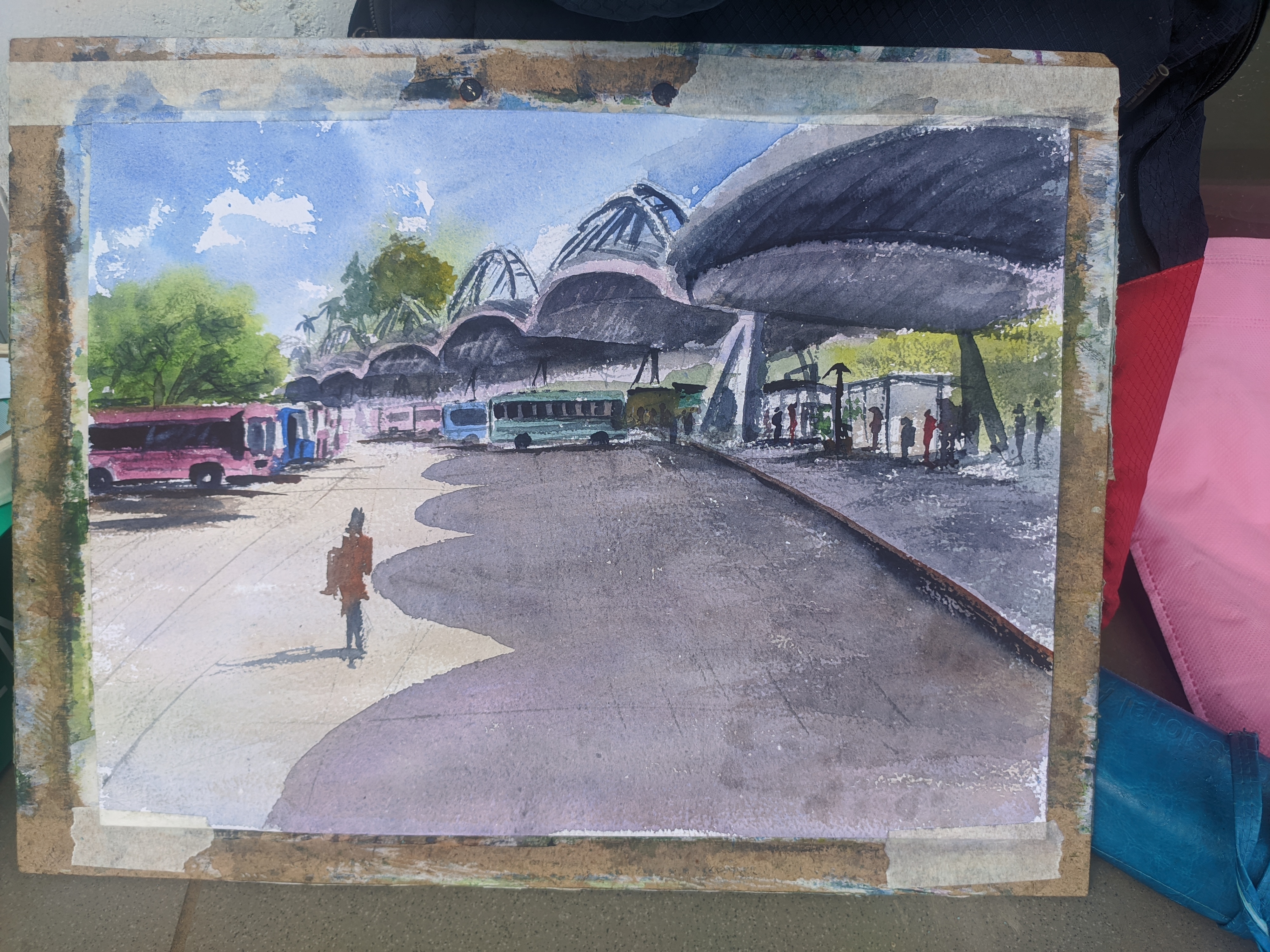 Stopped this at an hour mark. I ran out of purple and Paynes Grey and then had to bring in indigo.. the painting looked too dark and wasn't good. But it was a good start
The water metro was always what I wanted to paint so I went back home and had a go at it.
It came even better 😁👍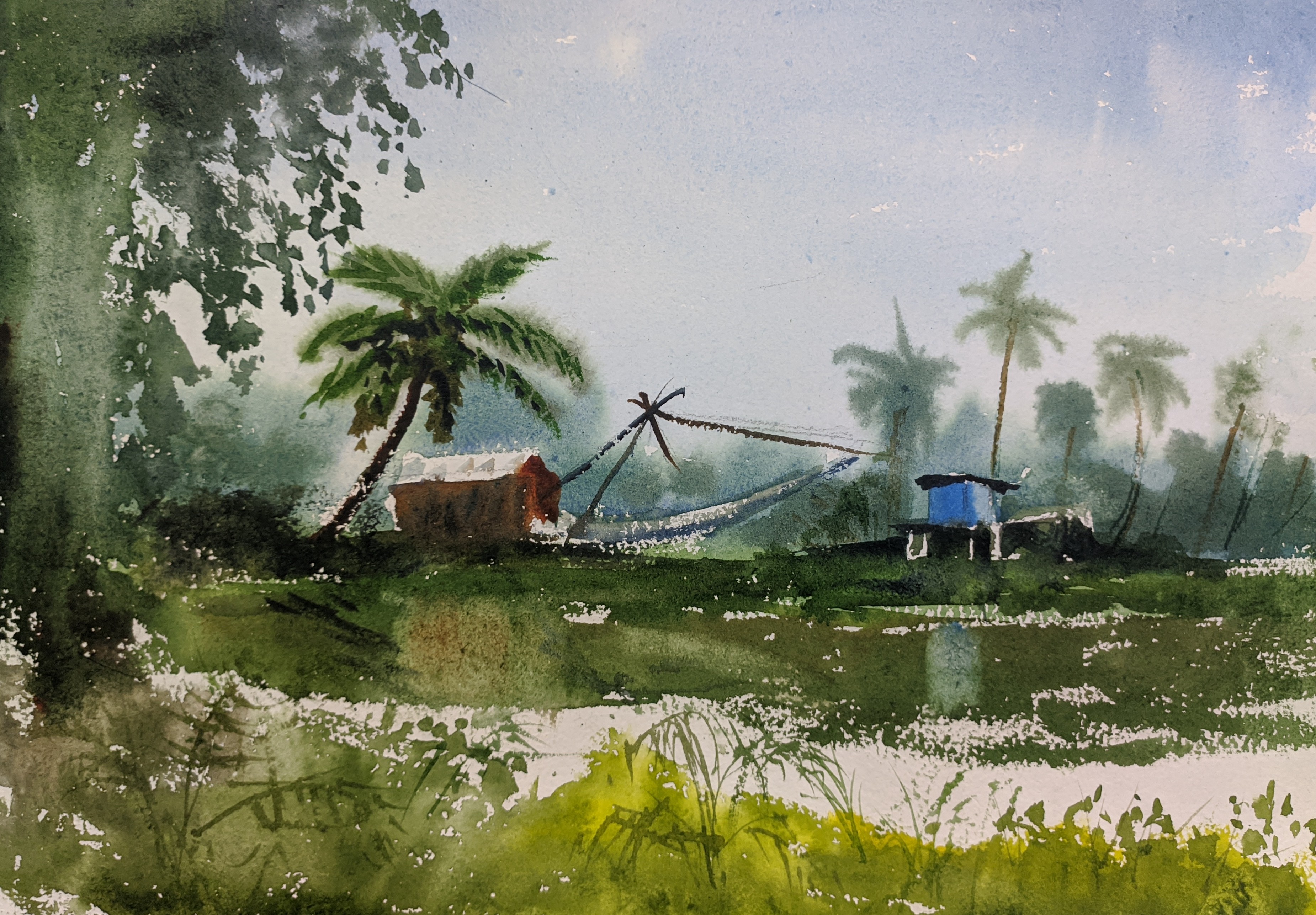 Final: