Hello again my friends!!! I am back to share with you a new sketch! Sometimes I like to unwind my day of heavy drawing and working for clients with just a free sketch. Something that tickles my imagination and generally is something that I may have had a vision of before!!
I had this image of a woman like a venus fly trap, or that of an angler fish luring in her prey.
This is the image that I created. All done within a single sitting so I just have a couple of steps saved since I went at it like a madman!! XD
I hope you all enjoy!!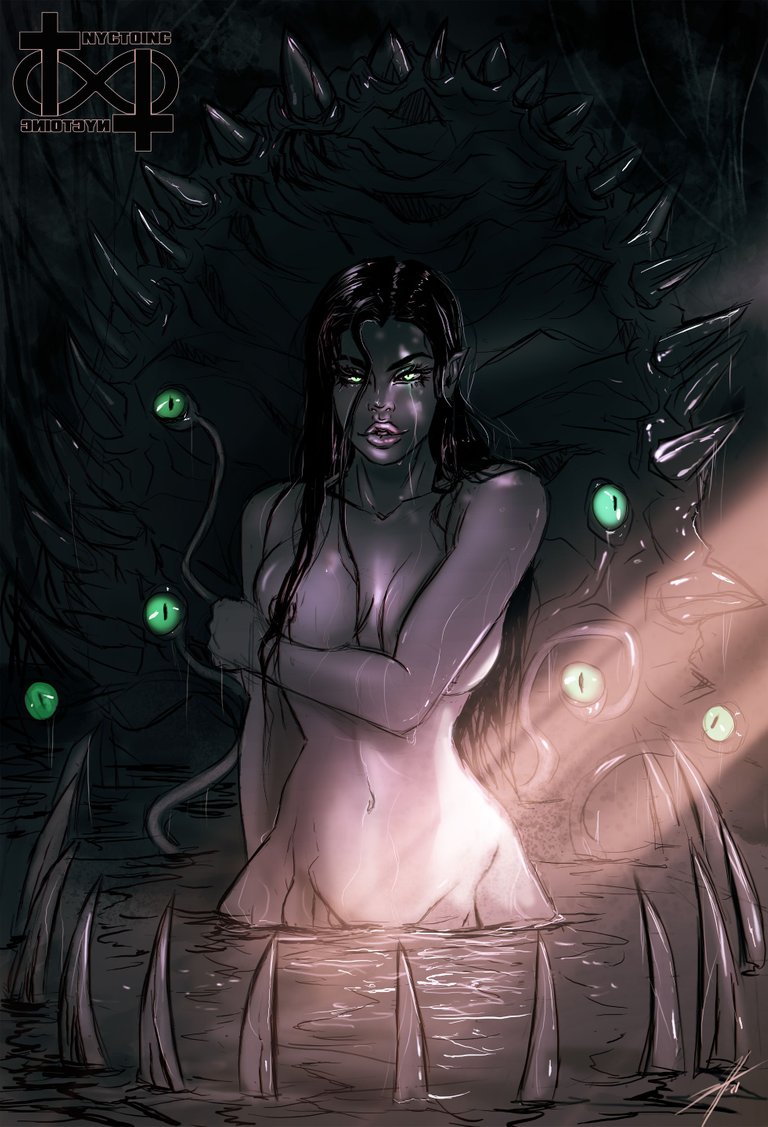 And then I began working at it a bit more but... I might come back to it one day.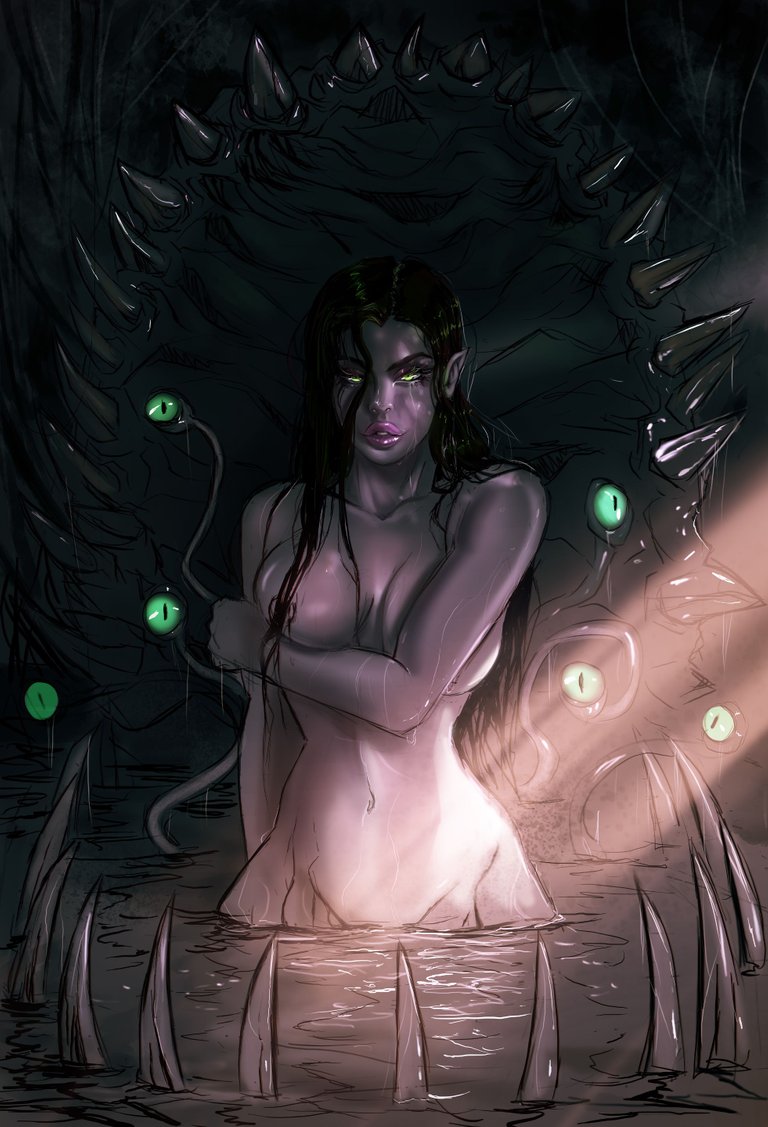 The initial sketch!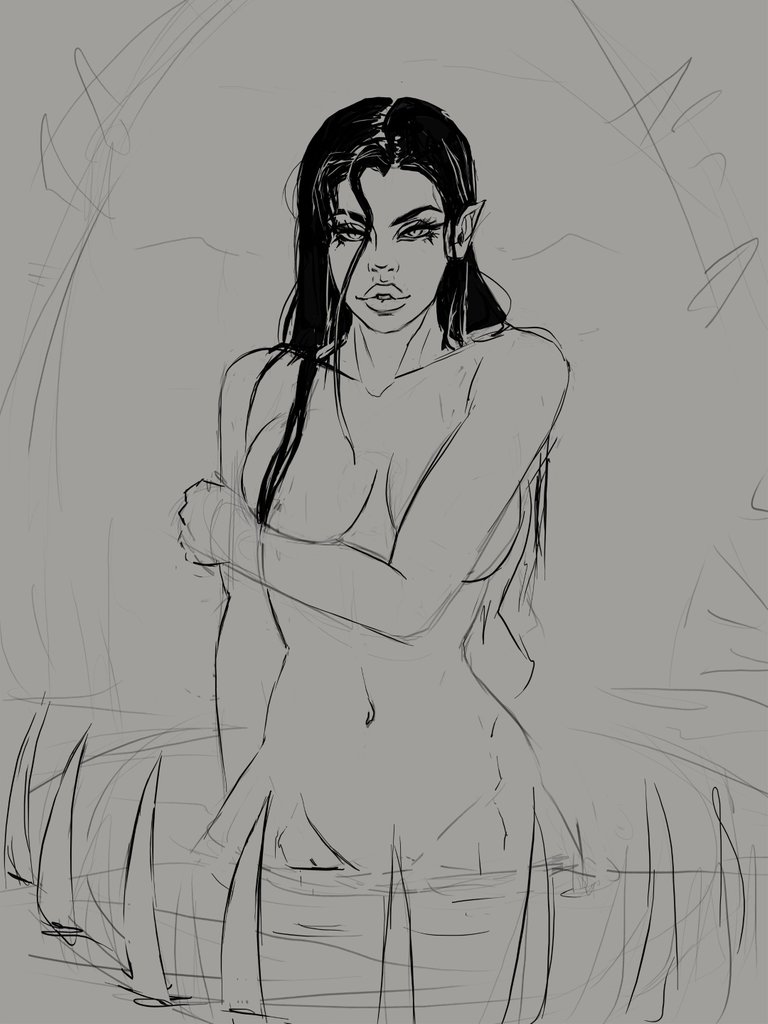 And then my first layer of quick values to set the mood.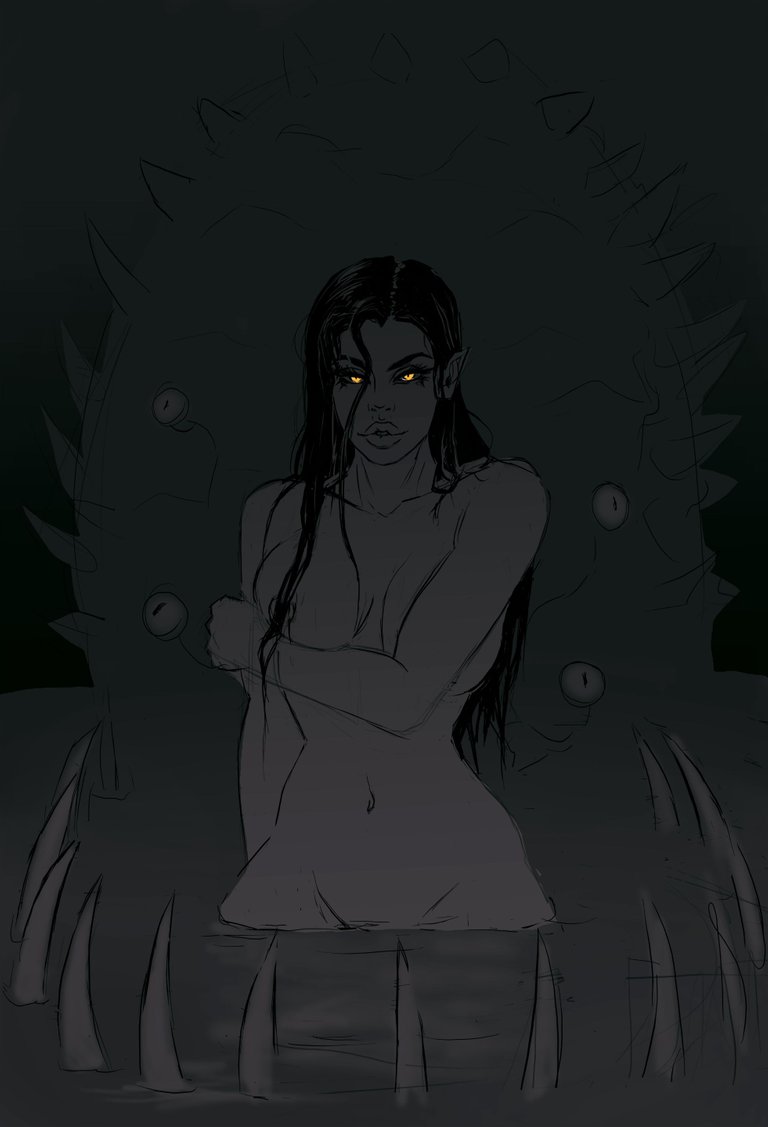 But yes this is all for now!! I will back shortly with a brand new finished piece for you all!!
Goodbye for now....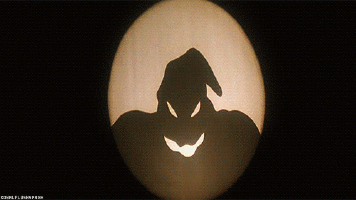 🖤😈 🖤😈 🖤😈 🖤😈 🖤😈 🖤😈 🖤😈 🖤😈 🖤😈 🖤😈 🖤😈 🖤😈 🖤😈 🖤😈 🖤😈 🖤😈
I hope you all enjoy and stay tuned for lots more art! ;) AND I APPRECIATE ALL YOUR COMMENTS AND LOVEEE!! - Nycto
my artstation - www.artstation.com/nyctoinc
my facebook page - www.facebook.com/nyctoinc
my deviantart - www.deviantart.com/theviljackass
my instagram - www.instagram.com/nyctoinc