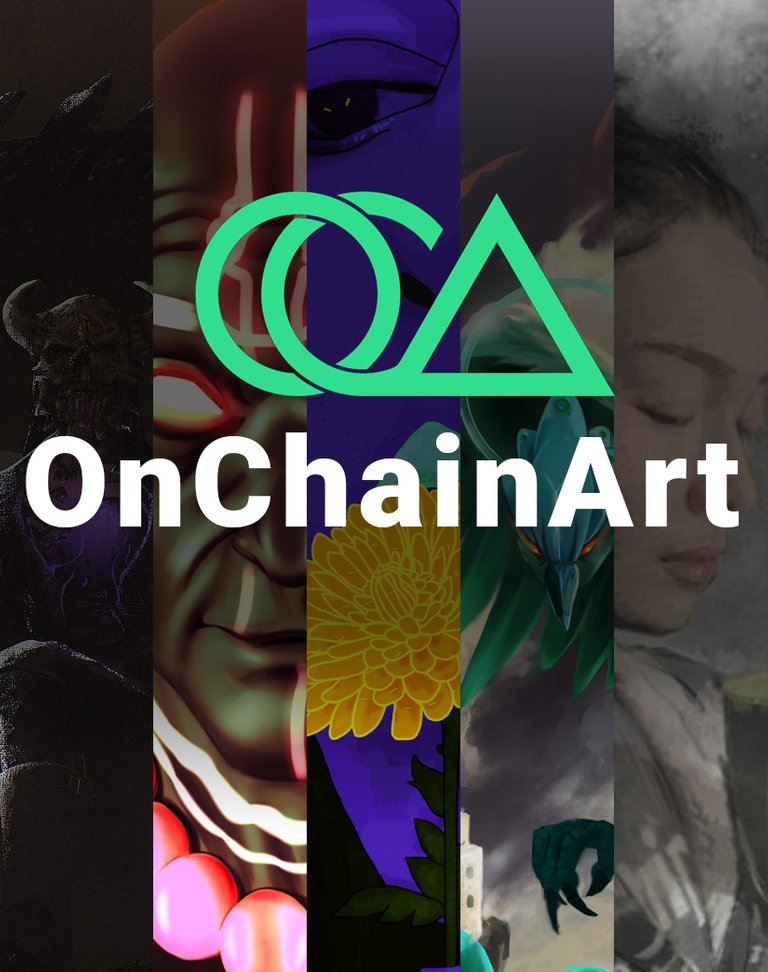 Welcome to our presentation of the day's favorites.
Today we have a lot of magic to show through the hands of great artists on our platform.
There is a good selection of digital art and acrylic painting on canvas, a lot of realism staged, full of magic and color.
We are sure you will like, sigh and enjoy a lot this summary presented, extolling the work of these authors, they tell us their inspiration and we know more about their thoughts, tastes and deep secrets of their feelings embodied in their works.
Say no more, we invite you to see and visit their posts.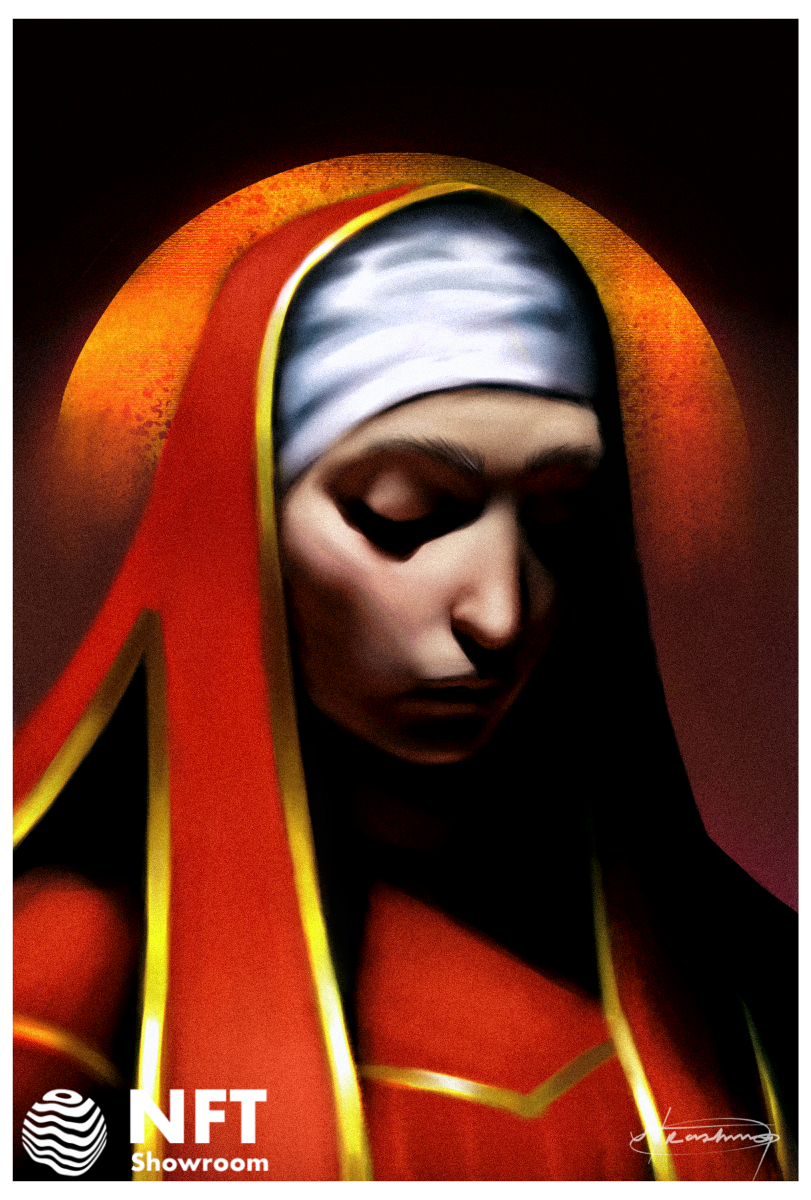 Meditation | Divined Discernment
We begin our presentation with the work of author Zakhele Prince Dube (@deadsparrow), a magnificent digital artwork which he has tokenized.
We celebrate with him finally the arrival of his long awaited graphic tablet, which we hope will allow him to continue creating more and more preciousness like the one he shows us today.
His design is inspired by meditation, astrology and Kabbalah, something linked to atheism. When we look at it we immediately notice the influence of Catholic Renaissance religious art, it is a wonderful recreation brought to the present in his style, it is a great representation with an impeccable technique and ready to be collected.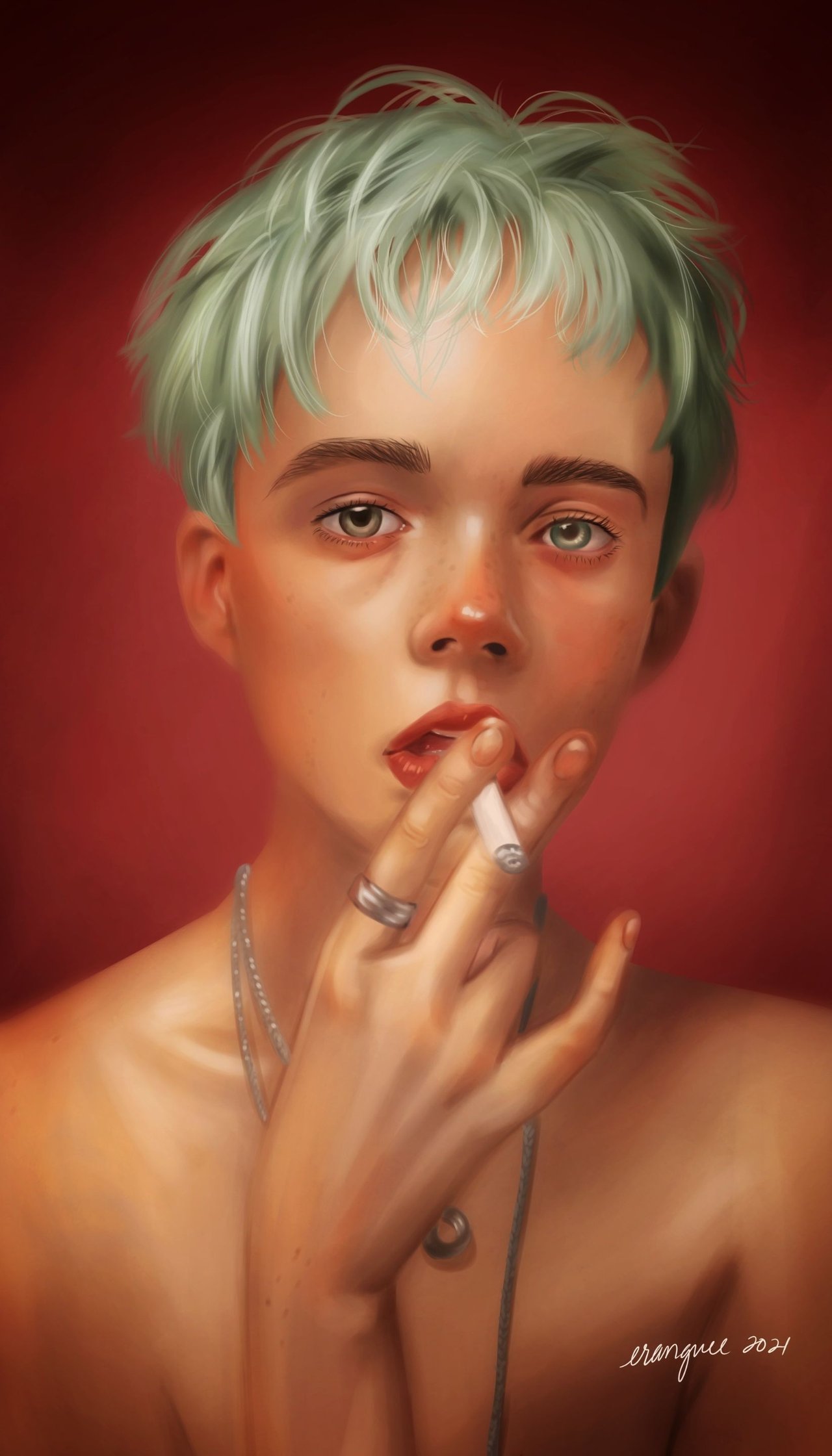 Erang (@erangvee), tops our favorites of the day with a fantastic digital piece. Made with Note 10+, she suffered a little inspirational block and did the best practice we can do in those cases, through references look for inspiration to be born.
He proceeds to digitize a real photograph and the results are amazing. Face and details perfectly contoured, achieved with soft and delicate strokes, it shows in the subtlety of the design, along with a color palette well used, concludes with a design well designed and well designed.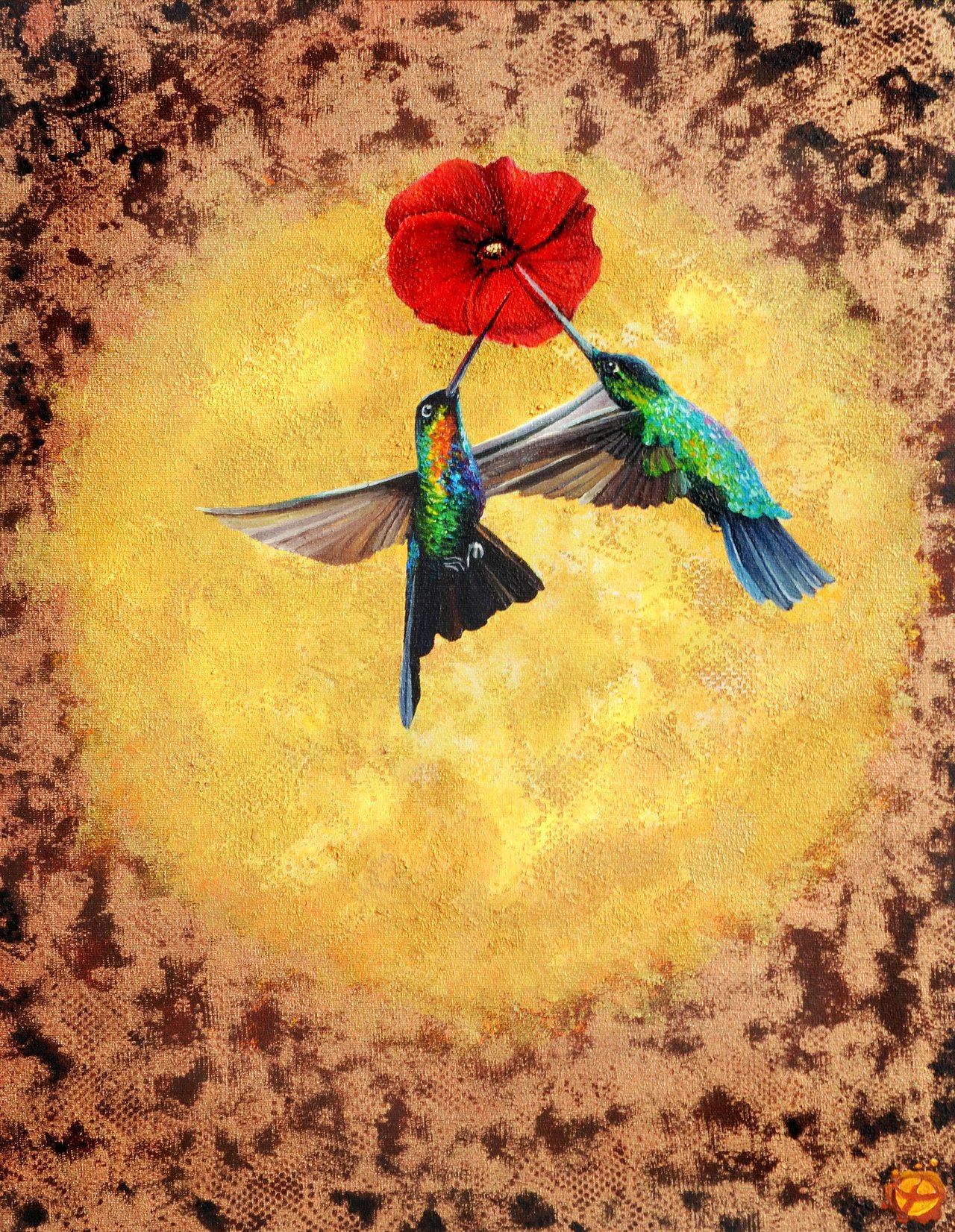 We continue with the wonderful acrylic painting work of Aga Osak (@osak). Her work on canvas and the hummingbird theme is sublime and wonderful.
The delicacy of the brushstrokes of this artist manages to capture the beauty, mysticism and magic of this cute little animal so emblematic, also manages to capture the perfect fluttering movement and the colors used in a very realistic way. The frame created in the background makes her work stand out even more.
We are sure it has stolen a whisper from you.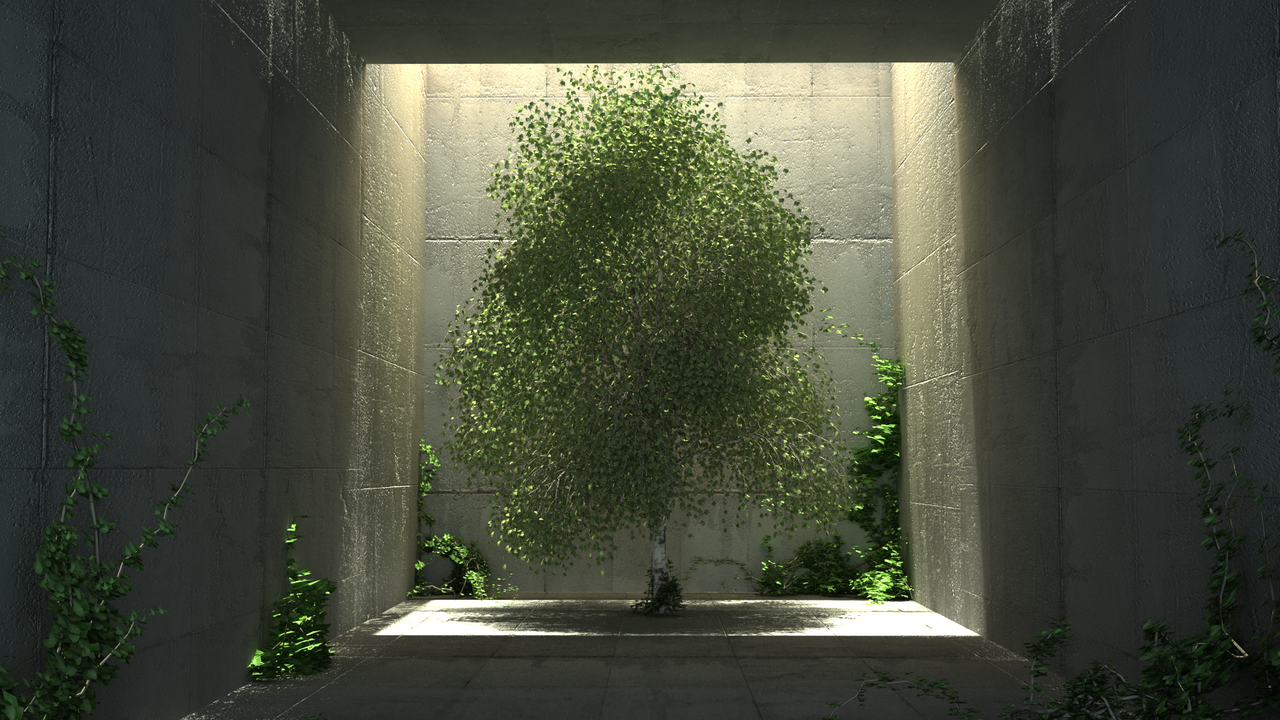 Next we present the digital artwork of Ahmad Turki (@ahmadturki) minimalism realism staged.
Inspired by life, creation, nature, looking for a respite from the confinement that the pandemic produces in us, he recreates a realistic tree, enclosed in a small space looking to survive, however we notice its beauty and joy of receiving the fabulous flashes of sunshine, nothing prevents its growth and development, invites us to a beautiful reflection.
In addition to this, it has a certain allusion that nature makes its way into the works made by man, which always claims its territory and space that belongs to it.
Simply wonderful.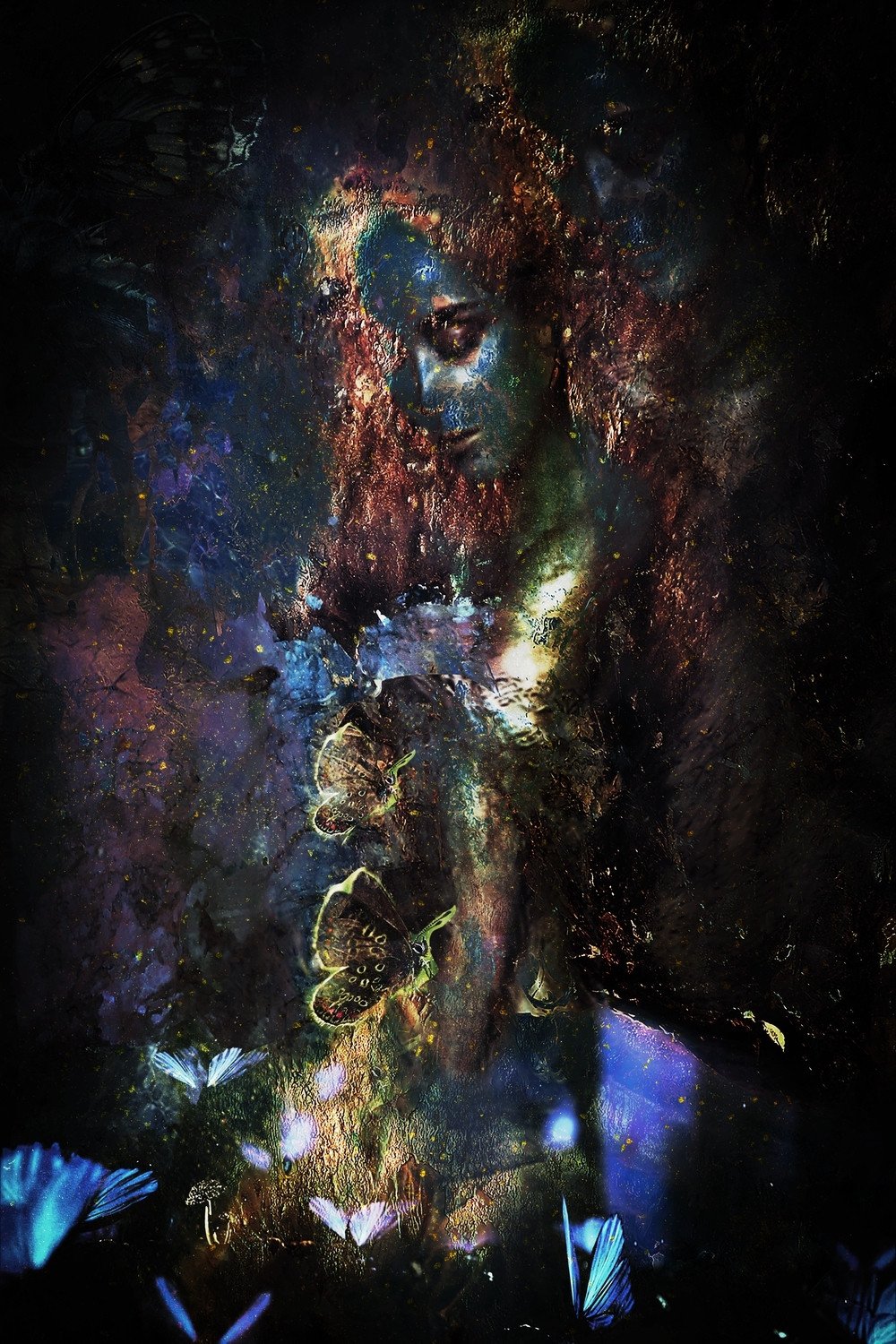 We finish our presentation with Isaria (@Isaria) with her art made in photomanipulation with photoshop. A collage work with a lot of patience and hours of dedication. Each piece fits perfectly. The editing and the details of the textures added by the artist are amazing.
The artist tells us through her writings, that she listens to music while she draws, which inspires her a lot. It is a wonderful tokenized piece available for your collection.
We have reached the end of our presentation, we hope you enjoyed the fabulous journey through the art of today's featured artists.
Lots of digital art, acrylic painting and photomanipulation, which without a doubt, gave us beautiful reflections and makes us feel identified with the artists in some way.
We invite you to support these artists and stay pending for our next publication.