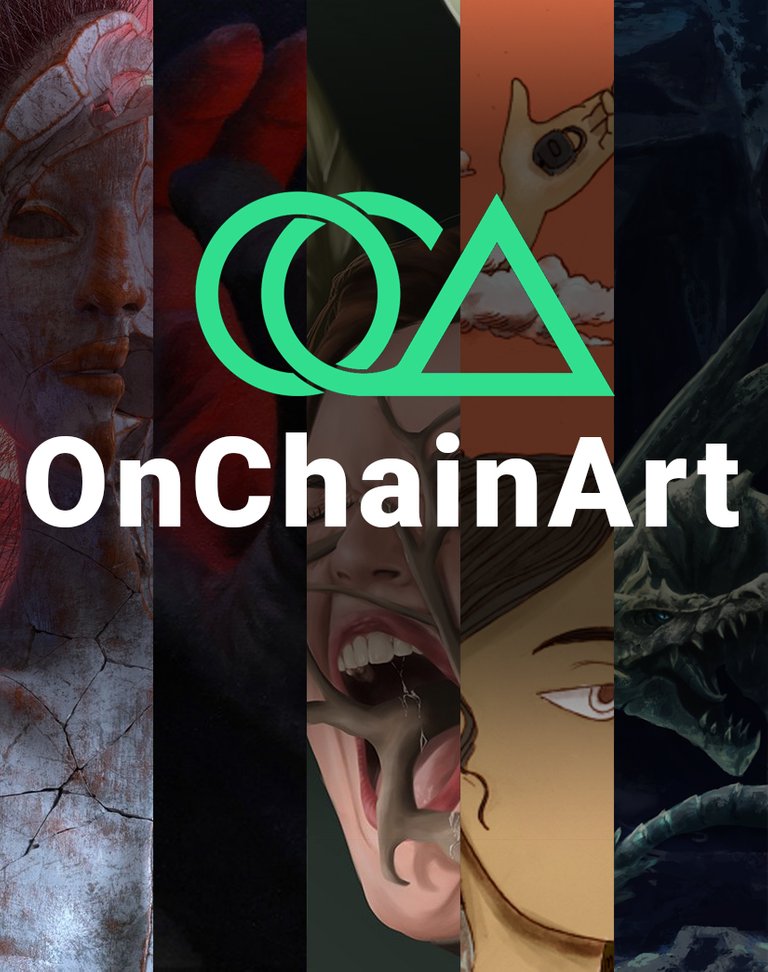 Greetings lovers of the wonderful world of art.
Welcome with great joy to our selection of authors today, whose works will take us to a wonderful world of fantasy.
We have a very diverse selection, with different themes, but full of emotion and charm.
Each work presented by each author, denotes a lot of feeling, passion for what he does and transmits us his feelings in very beautiful, somber and even somewhat spicy ways.
Let's not talk any more and enjoy watching these spectacular works, we invite you to visit and support the following authors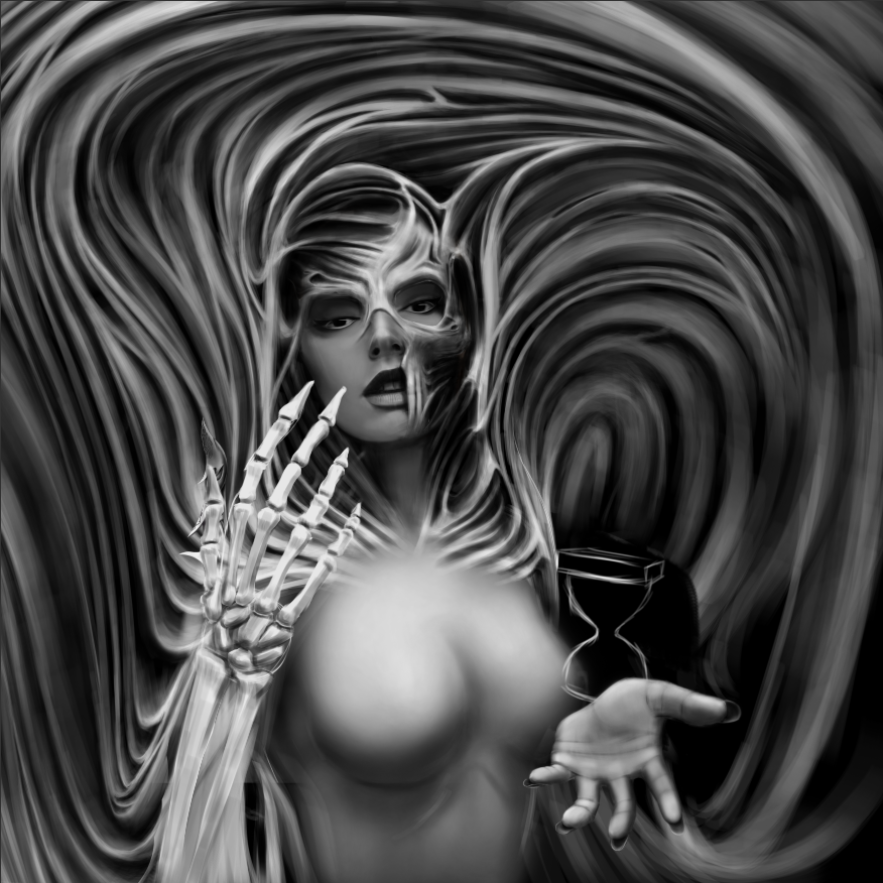 Work title- "Death" Original Artwork in progress
We begin our selection, with the outstanding author Nikolay Krastev (@svdsdragunov), who delights us with a great monochromatic sculptural work, the details of movement and texture are really impressive. The interesting shapes make the design seem to come out of the screen.
A spectacular work that he is achieving with the Wacom tool and the Photoshop design program, he tells us that there are still details to refine in his design, we are anxious to see the final result.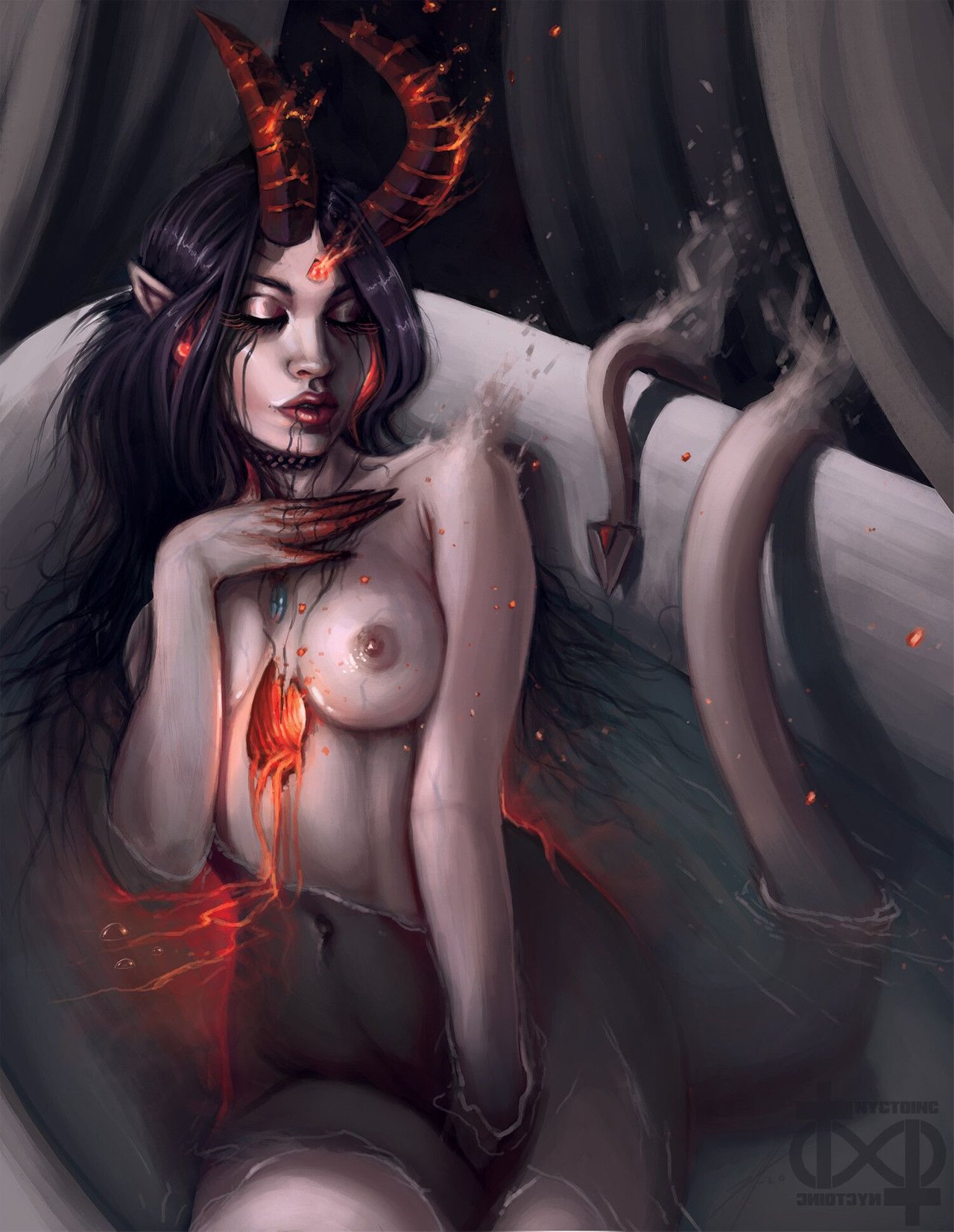 We continue with Nyctoinc Illustrations & Designs (@nyctoinc), He presents us with a spectacular piece that he has reproduced in the blink of an eye, no doubt it has left us sighing with many ideas in our heads, it is simply orgasmic.
The nudity of the body and soul that the artist manages to capture is impressive, perfect silhouette and the fusion of realism with fantasy has been great.
A spectacular little devil that can steal many sighs, isn't it?
"She may have her heart broken, but she breaks hearts too".
Good job Nyctoinc. Years of culmination have made the achievement of a magnificent piece.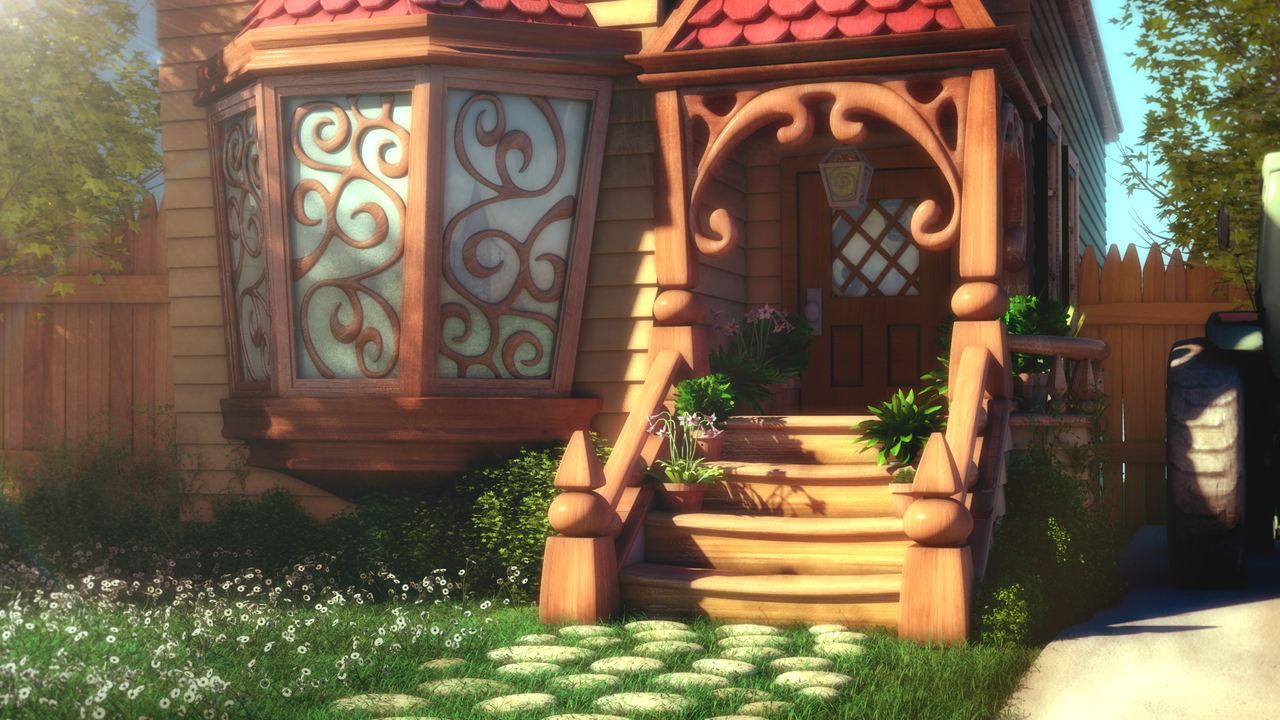 Ahmad Turki (@ahmadturki) always brings us his designs that are a dream of fantasy capable of narrating his own stories, he has the ability to recreate scenes that transport us to a world of stories and magic.
His artwork lives up to its name, as it represents for him happy vibrations, something that we capture perfectly and it is wonderful. The details he explains to us about the creation of his work, the procedure and the process is worthy of admiration, he does not let any detail escape, this allows us to empathize more with the work and the artist, that is why it is so important to know the expression and inspiration of the artist, to achieve a wonderful connection.
A beautiful and comfortable little house, I am sure any humanized animal or a little fairy would live there so happy and content.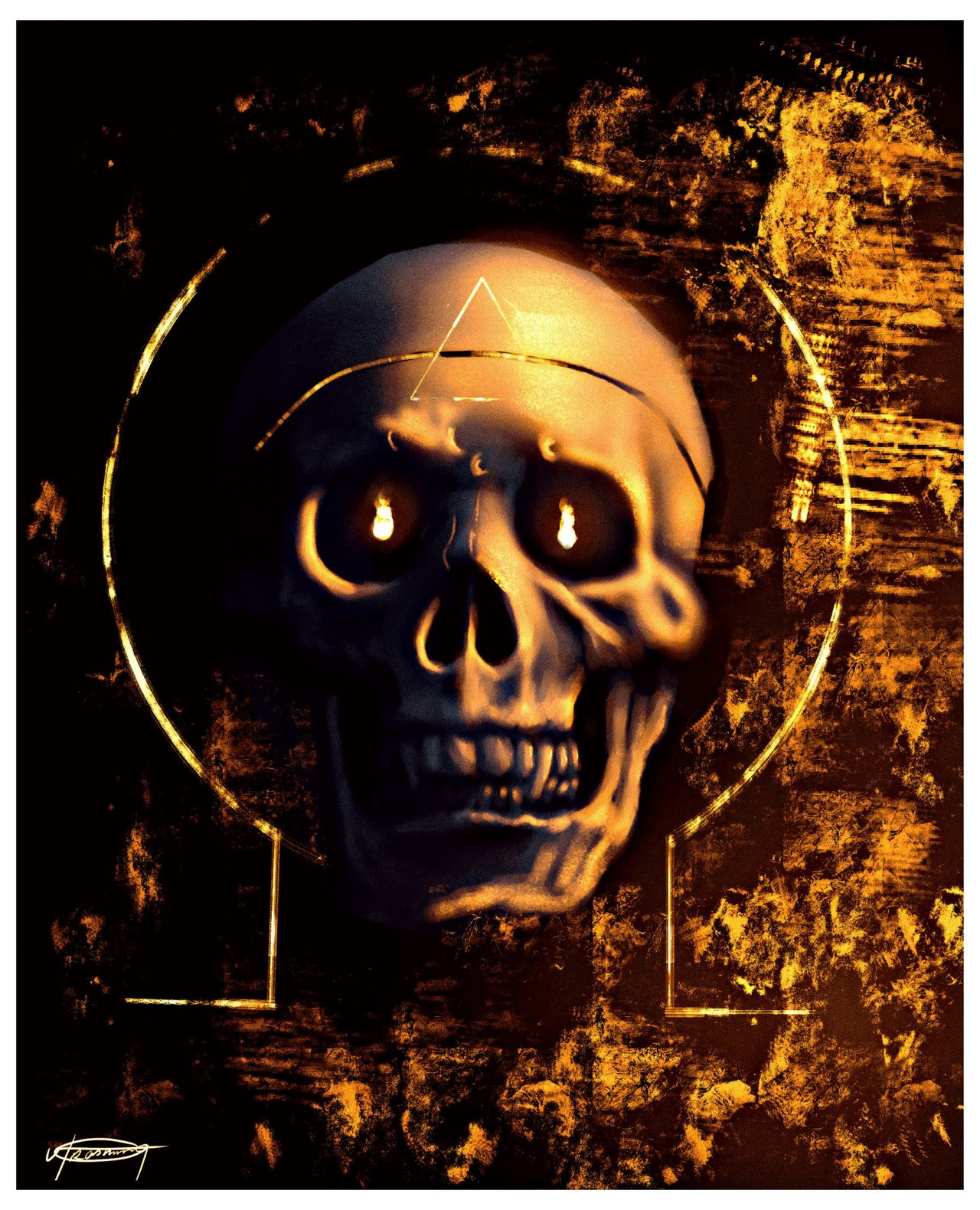 And we went drastically from one design to another, with a totally different theme.
The somber and mortuary style presented by the author Zakhele Prince Dube (@deadsparrow), is not for less the feeling that he expresses after the loss of his father, that although years have passed, he still feels it at the surface. Our condolences, we join the pain of his loss.
Zakhele, has managed to express his catharsis through drawing, an art that shows the journey into the emptiness that death produces. The texture is predominant, the fixed and cold look of the skull warns us that it is always hovering, it will always be present.
Magnificent piece achieved with Ibis PainterX Android, Infinite Painter Android, Clip Studio Paint.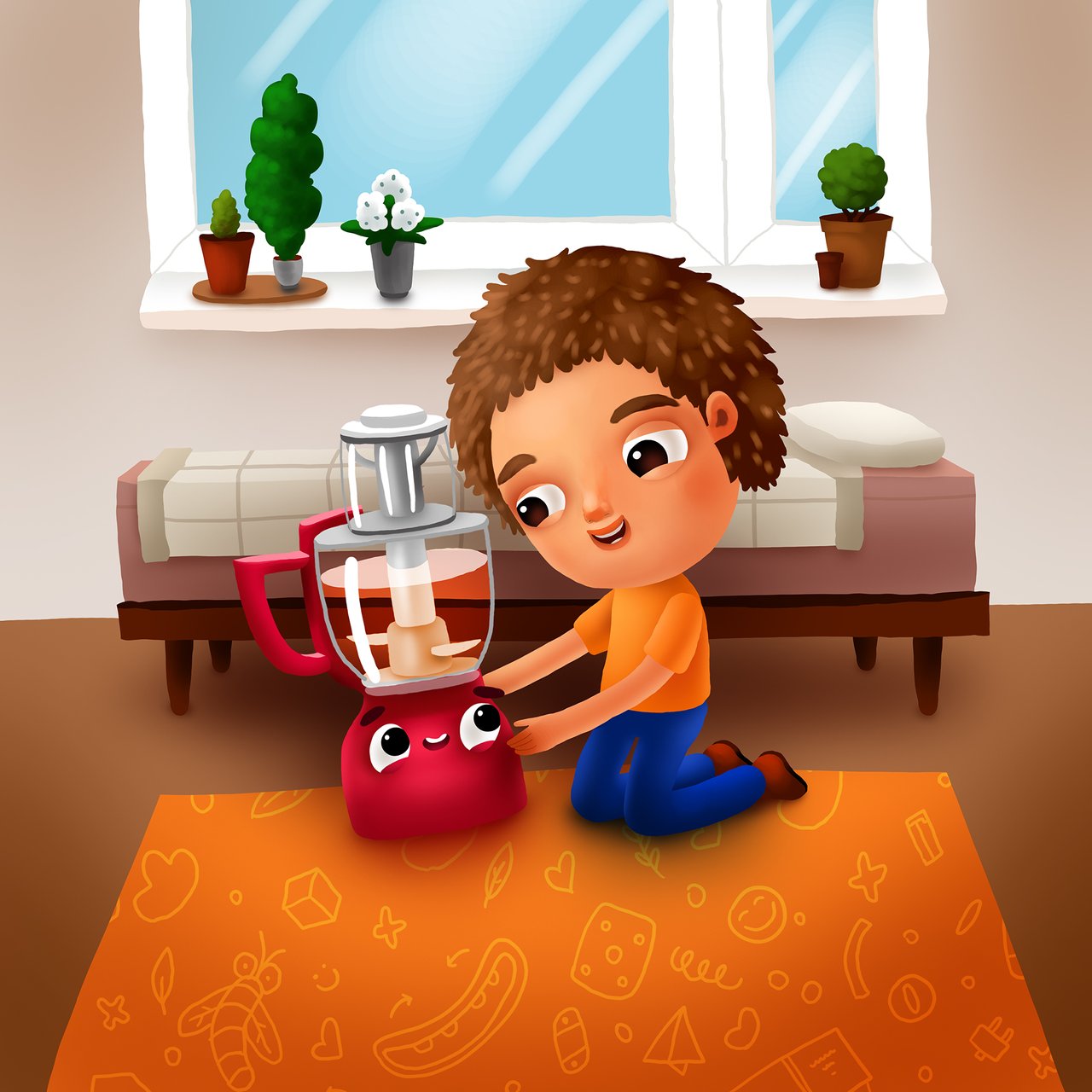 French audiobook illustrations
We conclude our featured presentation with images from an audiobook by author
Fil Dunsky (@dunsky). Magnificent designs that are designed to entertain young and old, telling stories full of morals.
Watching his pieces takes us back to childhood, that sweetness we need to comfort us in these days.
Tenderness invades us, gladdens our hearts, the strokes are neat, beautiful and perfect, we are sure that whoever acquires the book, will fill with happiness for many years to anyone who opens it, books are eternal, as eternal stories.
Great work Fil Dunsky.
And after these great authors filled our lives with joy and color through their designs, we said goodbye joyfully, full of magic and charm.
We hope that the walk through the world of art has been wonderful and pleasant, we leave open the invitation to our next publication.