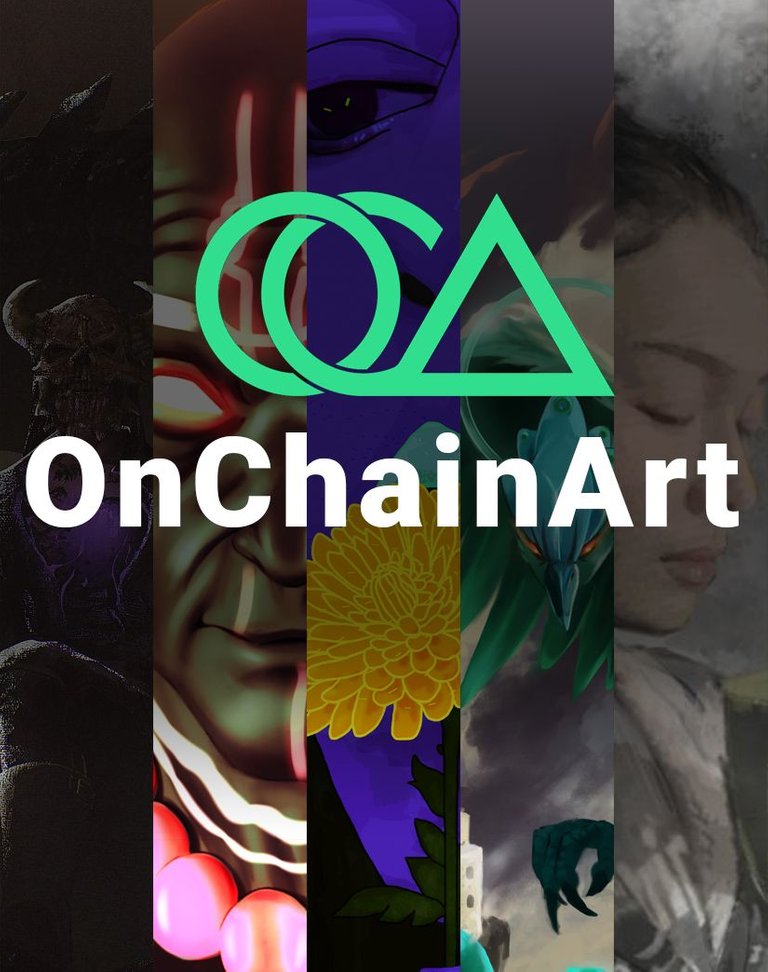 How many endless hours does an artist dedicate to present his work of art? For him, the time could be eternal, because he is doing what he likes the most, enjoying the passion for creating.
It is necessary to value the time spent by the artist to give life to a work, and just as he dedicated his time to create, it is important to dedicate time to observe.
Greetings dear art lovers, we are happy to present these great authors, whose works were highlighted today.
Artistic expression, is full of concepts for an artist which as spectators we end up assigning them a meaning, many are personal and the representation of his most intimate self of the artist, others are part of the cultural context.
Through their works, they provide us with certain sensations or ideas, which depending on how the artist wants, can induce positive or negative qualities, it all depends on the perspective with which you look at it.
We invite you to enjoy the following works of art.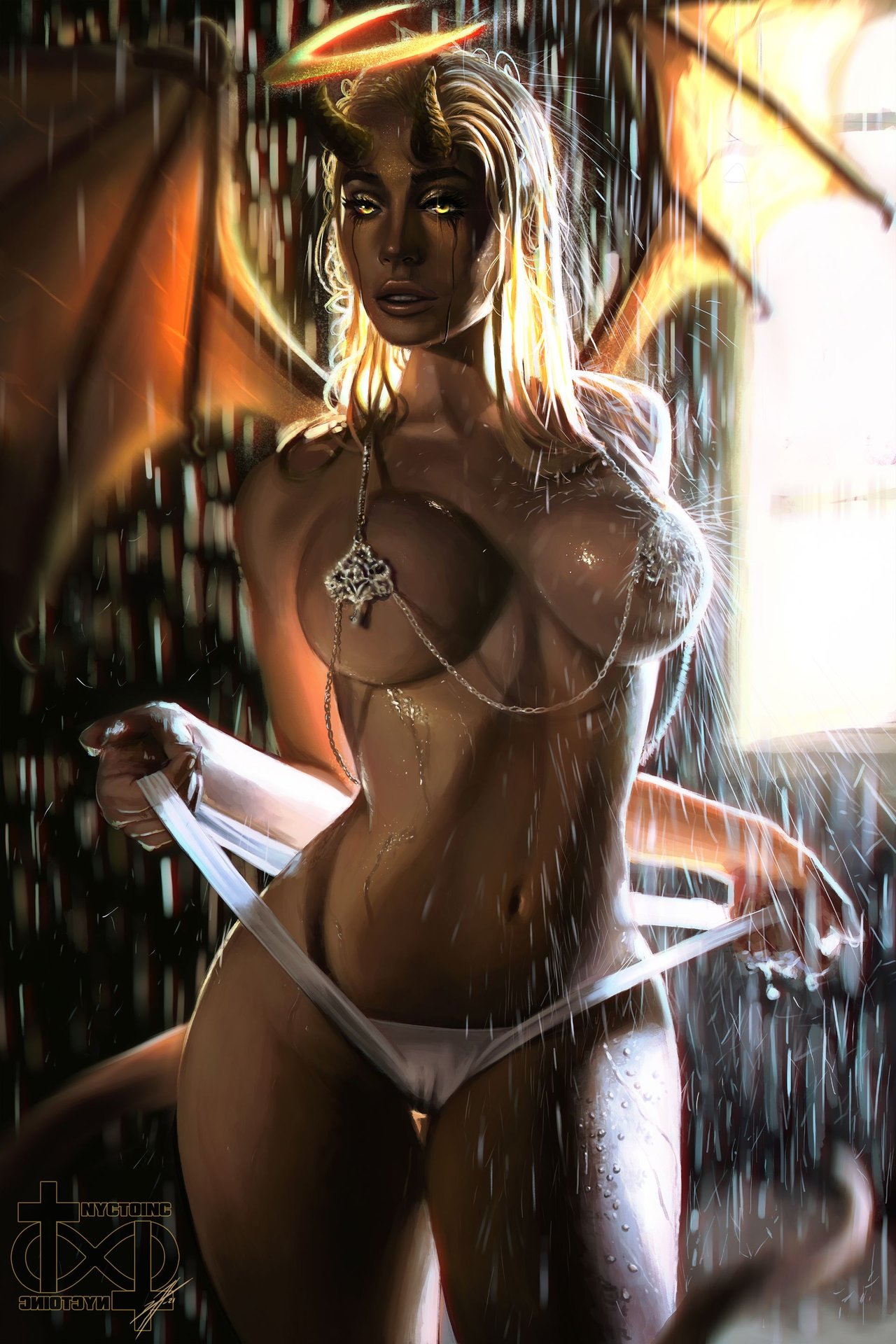 💛Divinity 💛 - Sexy Fallen Angel Art
OMG! it's getting a little hot around here.
We open the artistic presentation of the day's favorites with the art of Nycto (@nyctoinc) a sculptural delight that leaves nothing to the imagination.
He has left us with our mouths open, not only with his art but with his writing, his inspiration, surely left more than one of us sighing with passion.
Spectacular perfect female figure, transformed into a dark angel, a divinity, the touches of movement of the falling water, the realism within the fantasy is simply fascinating.
Nycto also provides us with excellent advice for the draftsmen through the step by step of his design, tips of great help, to minimize mistakes and frustration when it is not coming out as we would like.
We can't say anything else but: perfection and sensuality.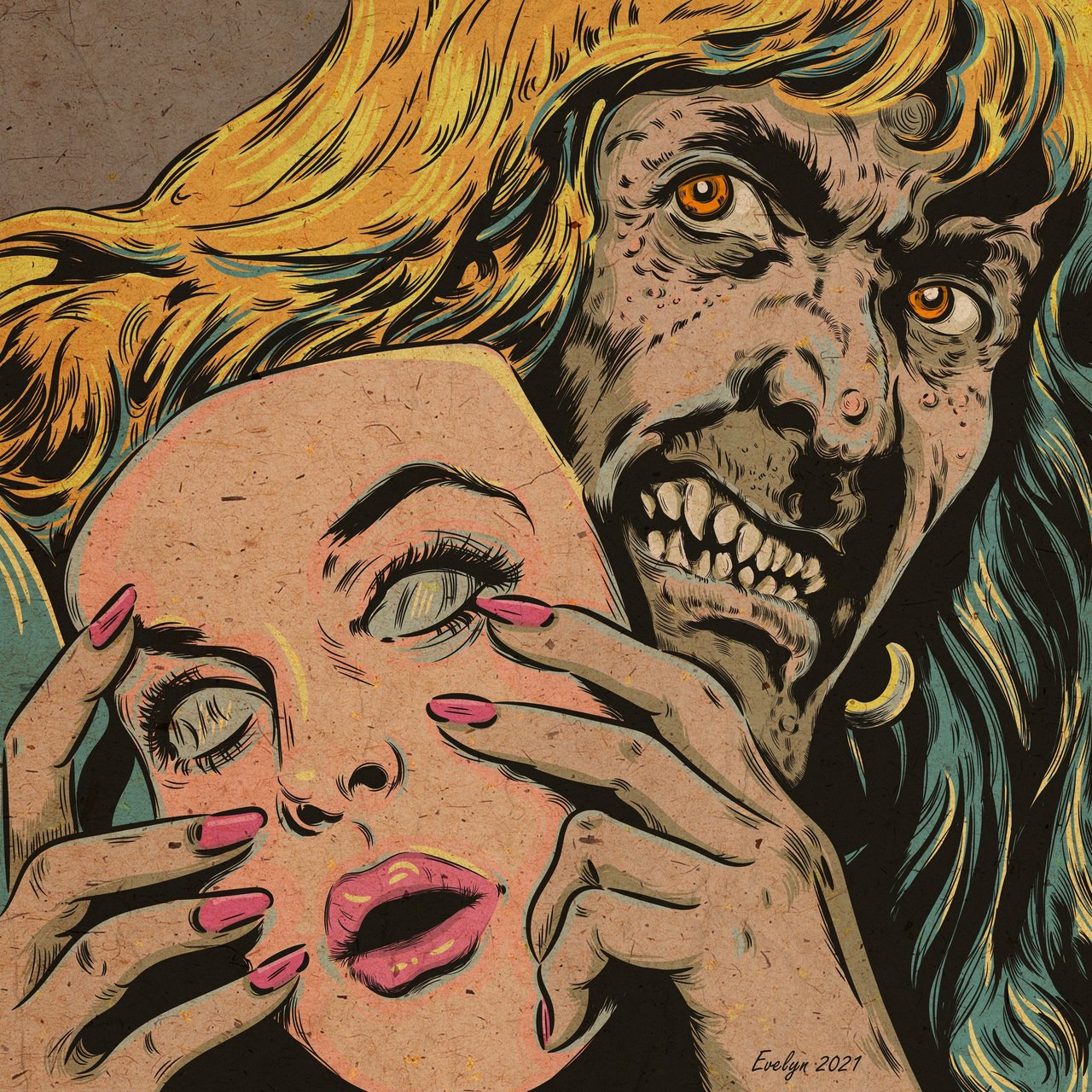 "Don't trust beautiful girls!"
We continue with the work of Evelyn (@extractum-lunae), impressive concept, how she captures the essence of people who are two-faced, invites us to take care of those who behind a physical beauty, hides a terrible person in the background.
The work shows certain airs of pop art, because of the color palette used by the artist, which is fascinating. In addition to this, she tells us about her inspiration, a Brox creature from Jewish folklore of medieval times, the grotesque and terrible aspect of the witch is quite interesting. In his presentation he also delights us with his structured step by step, without a doubt it is a wonderful work of art that carries with it a great message.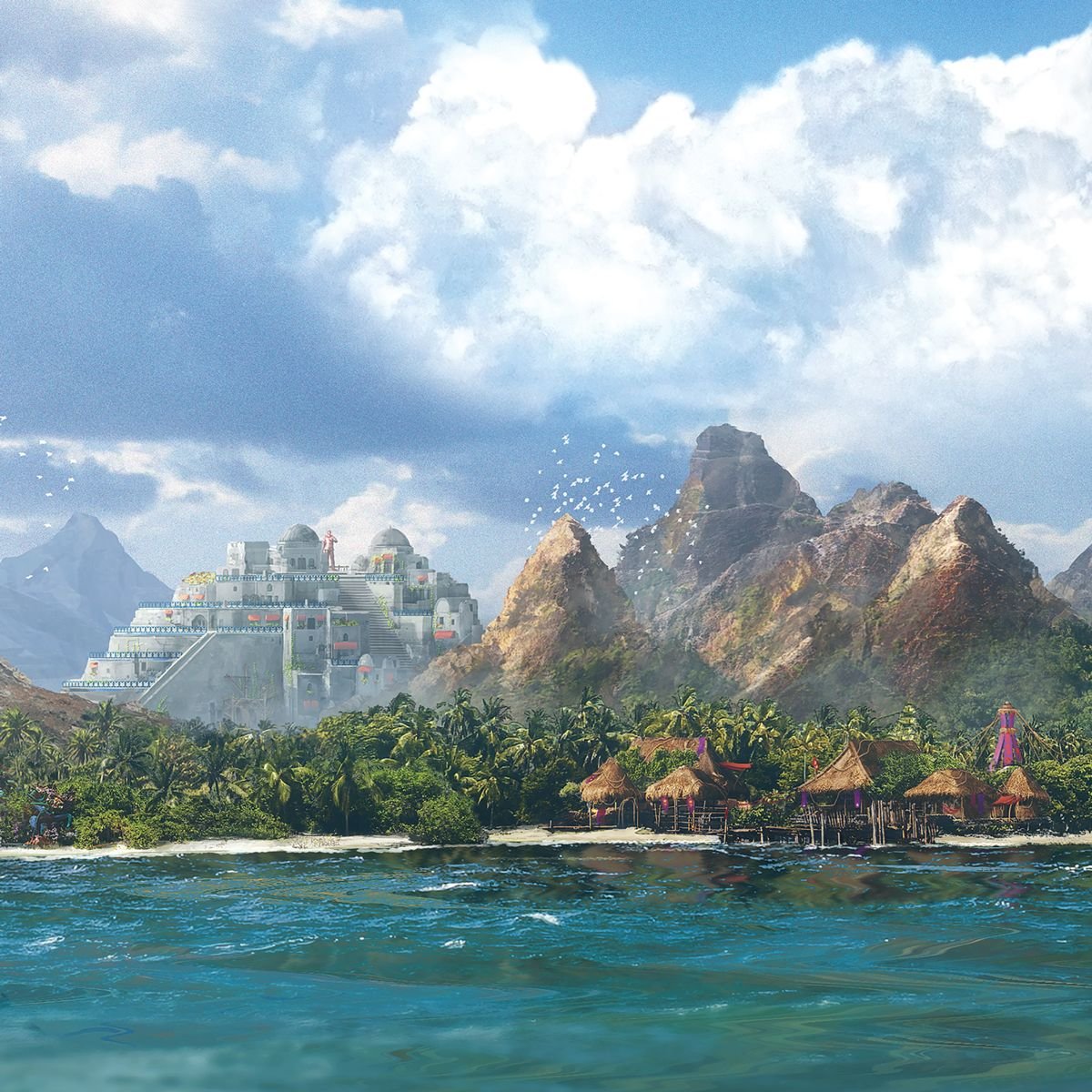 What a beauty and what a visual spectacle Rowye (@rowye) has given us with his presentation today, a series of works that belong to the setting of a video game, we can marvel at the landscapes created, the harmony, the joy of bright colors, each world has a special theme, certain scenes can induce us to relaxation as the artist recreates the movement of the sea very perfectly.
---
With these spectacular shots, we could imagine the intro of the video game, we would already like to try it.
Rowye is an artist who stands out for his great mastery, skill and professionalism to create characters and scenes of video games, which can make it very commercial and appealing to all audiences.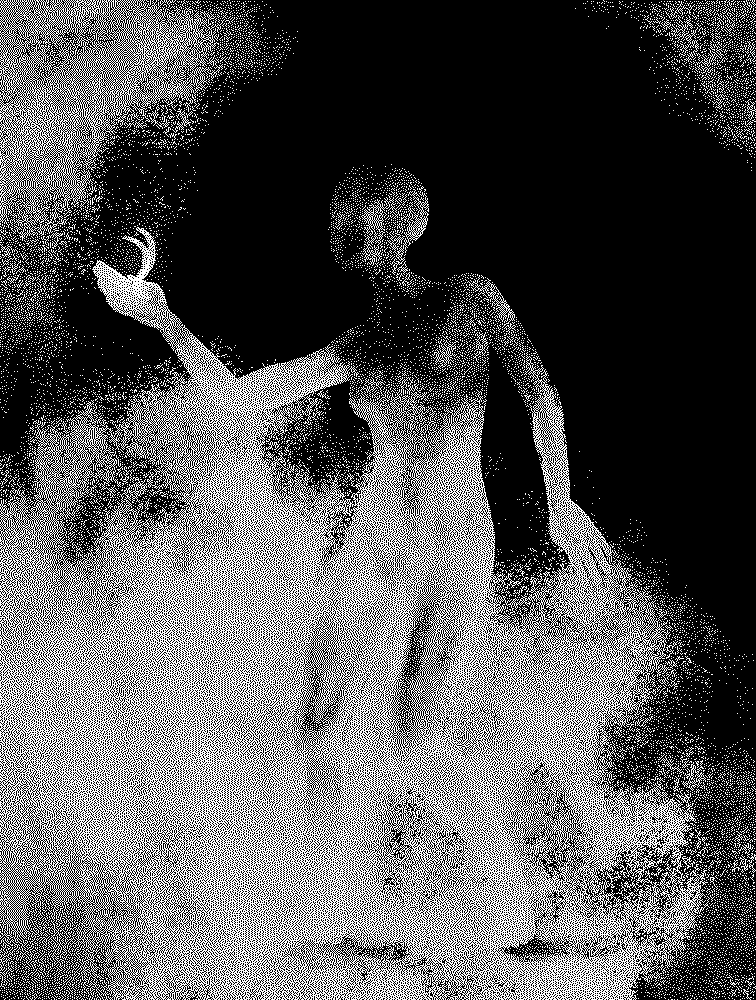 Bárbara Bezina (@barbarabezina) presents her art in animations in GIF format, very interesting shapes ranging from monochromatic, sepia and even amazing neon colors.
She tells us about her joint work she does with Render and Photoshop to create interesting textures and movements like the one we see, besides this she integrates certain movements of electricity in the character, to come to life, flashes of light, incandescence and fire, "the eternal flame" her works have that spiritual touch that Bezina always tries to show her inner voice.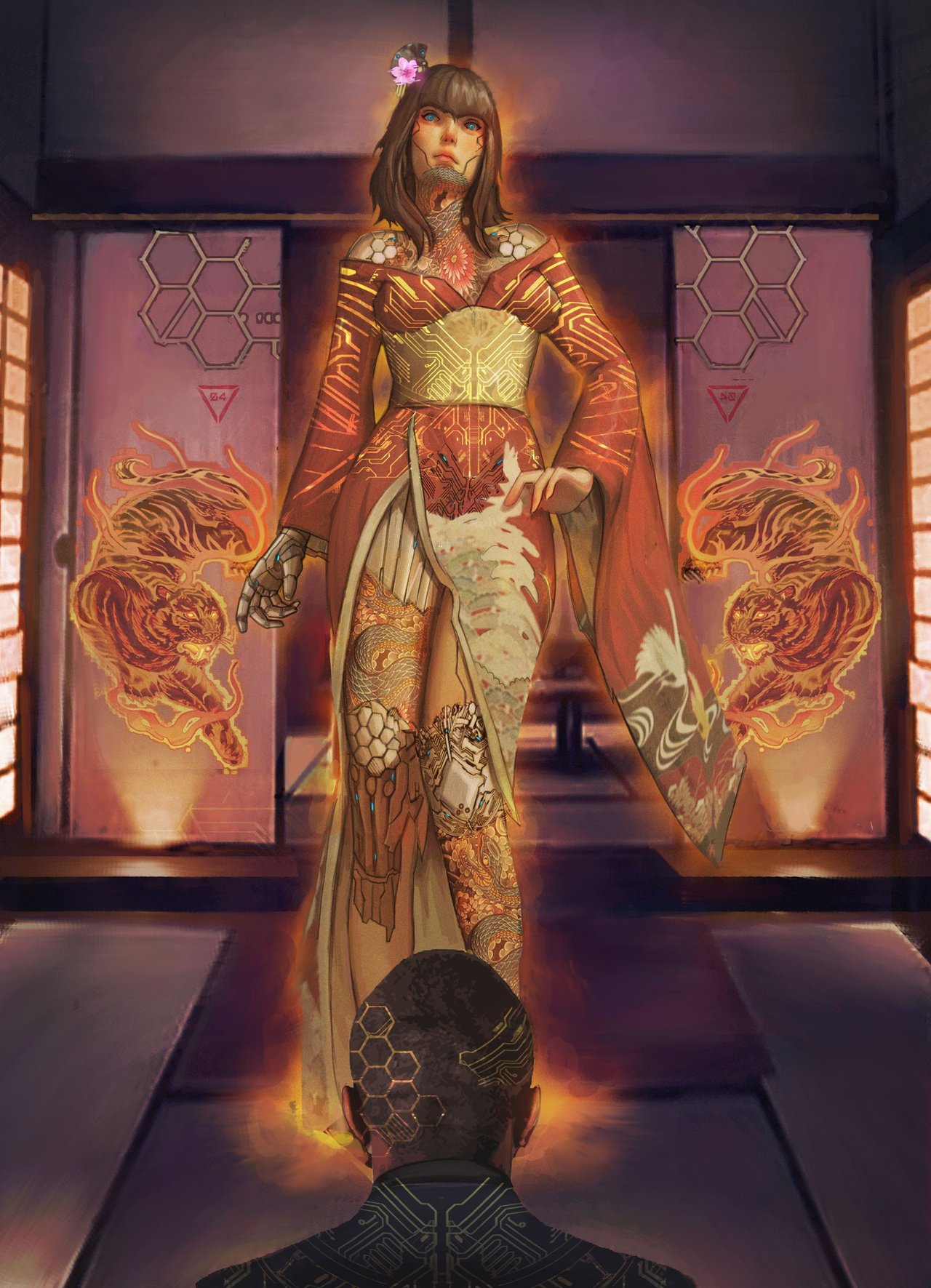 We finish the presentation of the day's favorites with the art of Lim Chuan Shin (@shinoxl), he inspires his character in a geisha but from space, which in turn is a character from a game called EXODE. The Asian cultural traits present in his work are a marvel. We can see the semi-mechanical aspect in the geisha, hinting that she is not quite human, but a kind of android.
Besides the meticulous work that the artist used for the tattoo designs, they are really great.
Lim also tells us that the video game for which he created the character is not free, he gives us details of it, and with his illustrations it would be interesting to try them.
We say goodbye, it has been a great trip in your company through the wonderful world of art, we hope you had fun and a great time. Today highlighted digital art and a little animation, we started with a lot of heat with a very sensual work and ended traveling through space, we say goodbye, until our next selection.