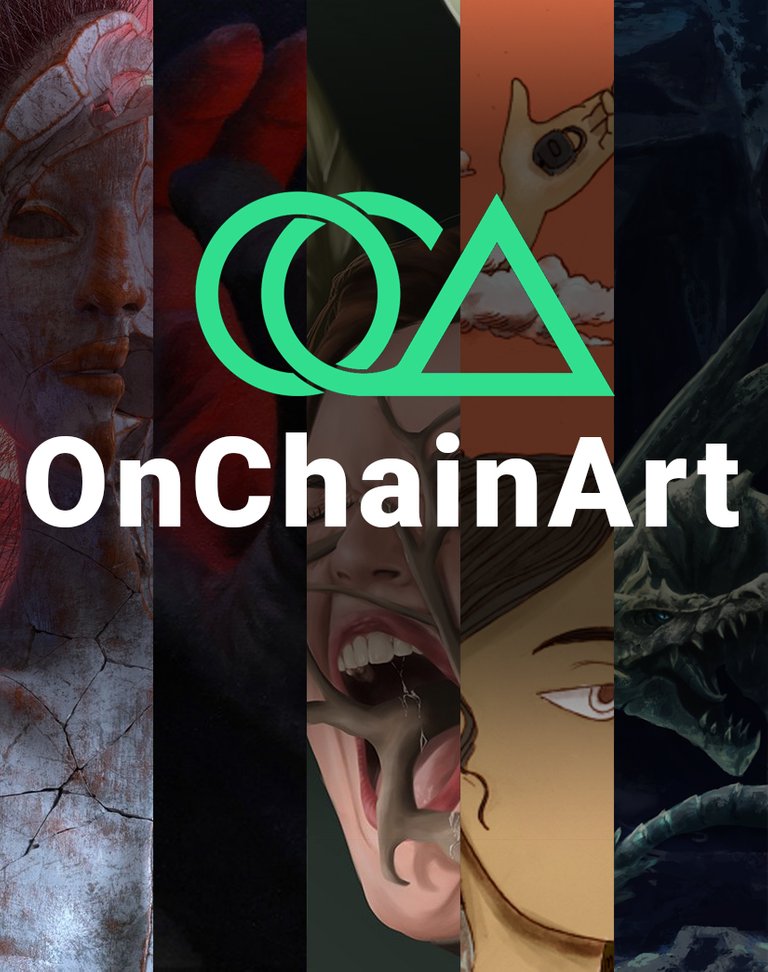 Welcome to our presentation of today's favorites.
Today texture predominates in various facets, we have the realistic, made with materials of natural origin and we have other presentations where artists strive to recreate them digitally with a surprising realism.
Each one with luxury of details, in third dimension, realism, fantasy and a lot of color today will leave you as always impressed.
It is not just painting with a textured brush, you need the technique, the spirit and creativity of the artists we present today, who overflow in domain in each of the programs they use, it is not just working in Render or Maya, is to create and recreate a space, give shape, projection and that movement that deceives the eye, is every minute detail that does not escape each author.
We consider that the digital expression that each artist achieves, emphasizes his emotions, the way he perceives the world and his environment, these expressions or messages that he transmits or reproduces through any program or instrument he uses for the recreation of each of his works.
Without further delay, we invite you to see below, today's artists.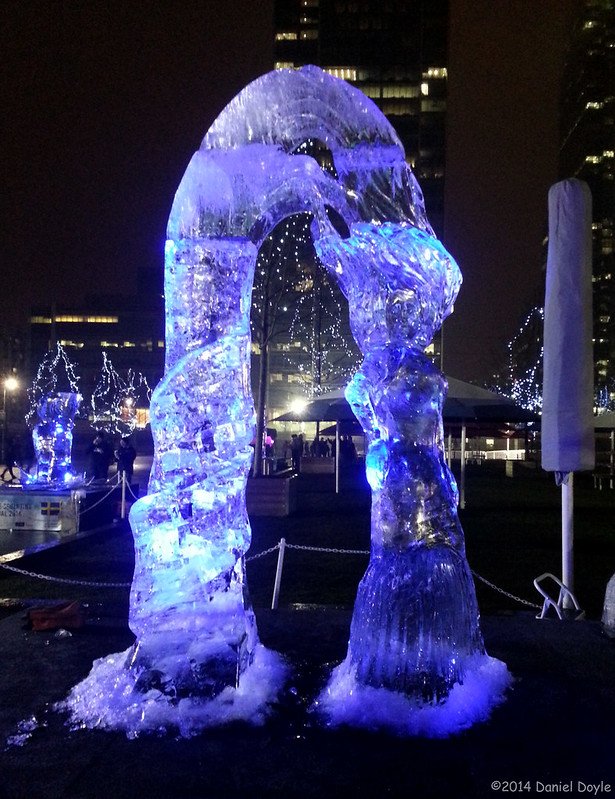 Melting ice on Canary Wharf - ice sculpture
We present the sculptural art of Daniel Doyle (@ammonite), we open with his artistic gift to recreate shapes, figures, spaces that amaze us.
Today he has recreated several scenes by making ice sculptures. Daniel tells us in his post, that presenting his publications is a process in which he can take days, because the same way he uses to make his art, being meticulous in every detail, is to present his work, and it is a real delight, that each author strives to show his work making it more appealing, a more intimate contact with him and his works.
His works presented today, which are born of his great creative quality and with simple instruments and a large ice cube, are great, no detail escapes, the reasons are because he takes great care in the textures, he offers us a splendid view of various scenes, mermaids that he captures in motion, a ship in a bottle, whose levels of complexity are really impressive.
Daniel spends many hours creating his art in different materials, just as he takes the time to document his work and always leaves us with our mouths open in awe and wanting to see more.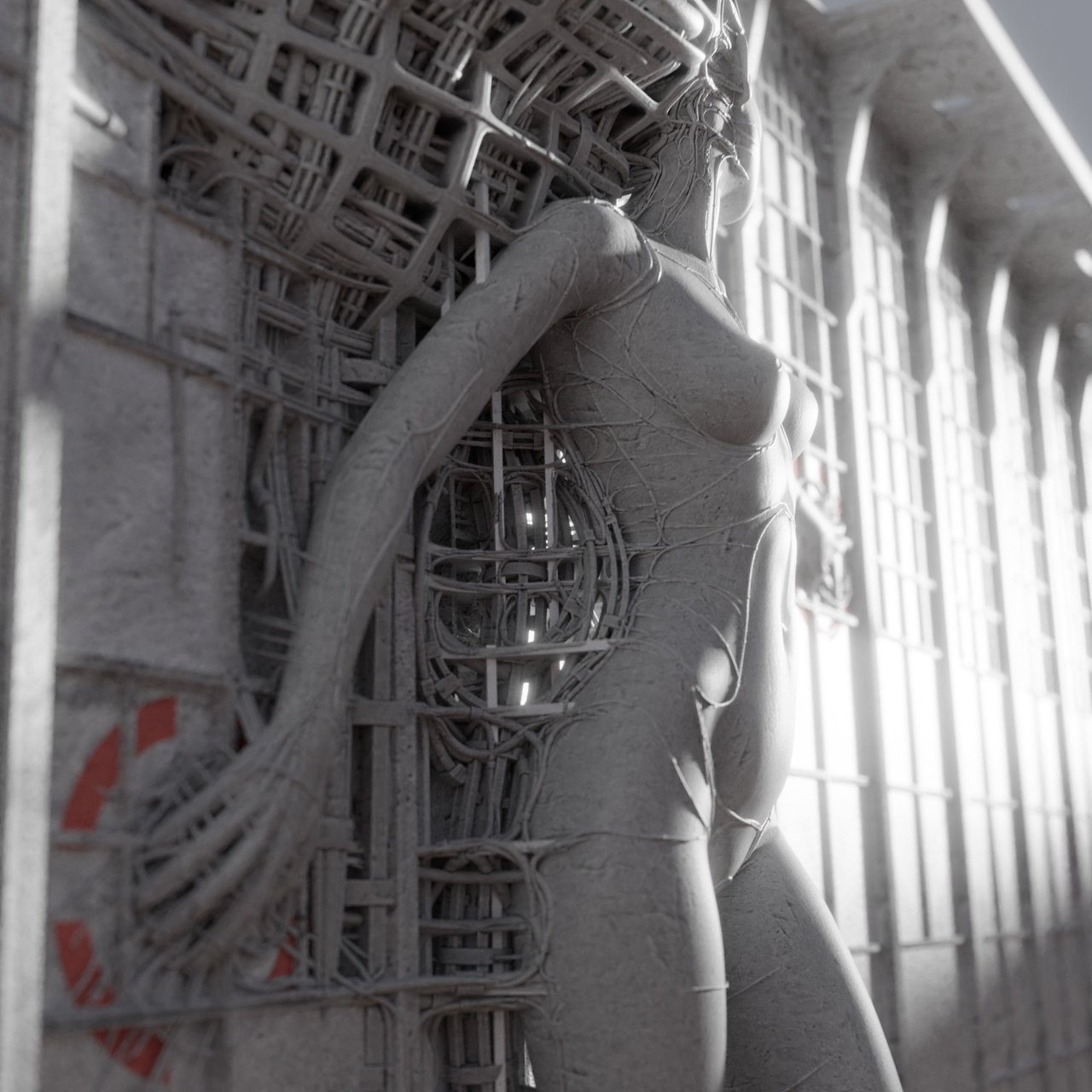 Peter Gric (@gric) is another author who always impresses us with the great quality of textures and shapes he recreates through his art.
The intertwined form of his figures, the sophisticated interweaving in every detail, managing to give that marble look to his piece, that I feel a digital art, he does it with an unparalleled realism, impressive, that we could believe that he has carved it with his own hands in a large piece of marble.
When we speak of Peter, we speak of perfection, of shapes, of texture, of perfect feminine silhouettes, of details that do not escape the eye and that feeling of relaxation that we feel when we lose our sight following the wefts and braids that he achieves in each one of them, with a perfect mastery of shadows and lights.
We invite you to see, you will feel a state of fullness and relaxation.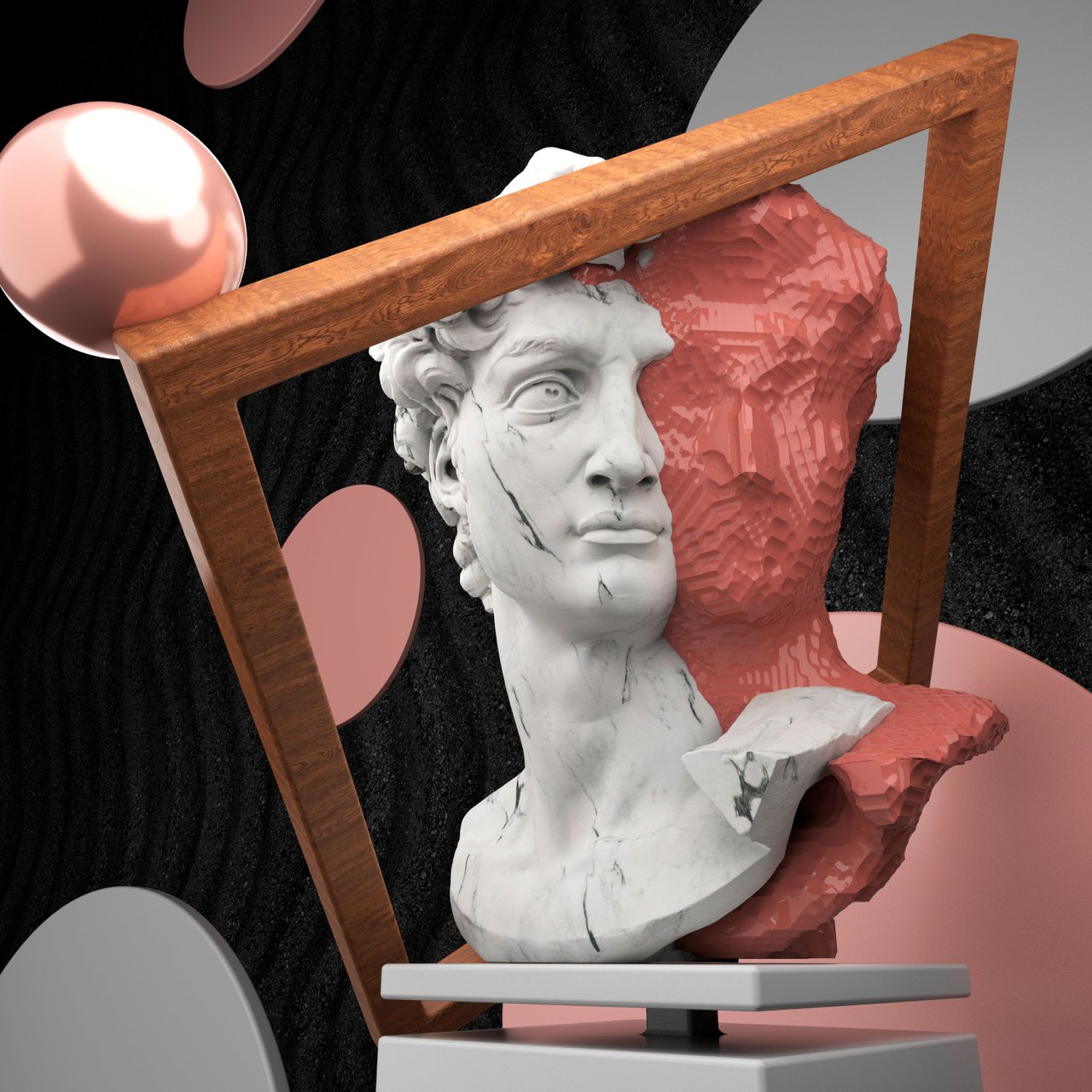 We continue to present high content in art alluding to sculpture, either with natural materials or digital as is the following work of the artist Matteo (@matteus57), his project today is inspired by the duplicity of beauty, entirely conceptual art.
The mastery in his work on Render is fantastic, the artist tells us in his post, that he is experimenting a bit, with the use of new techniques, to recreate shapes and textures, we amazed in so many details.
---
Shapes, details in digital textures, recreates not only the perfect silhouette of a human body, but also integrates the perfect details of natural elements such as wood and marble layer in an allusive realistic way.
Fabulous piece available for your collection as it belongs to its wide gallery of tokenized art, to be exhibited in your special, intimate and delicate spaces of your home or office.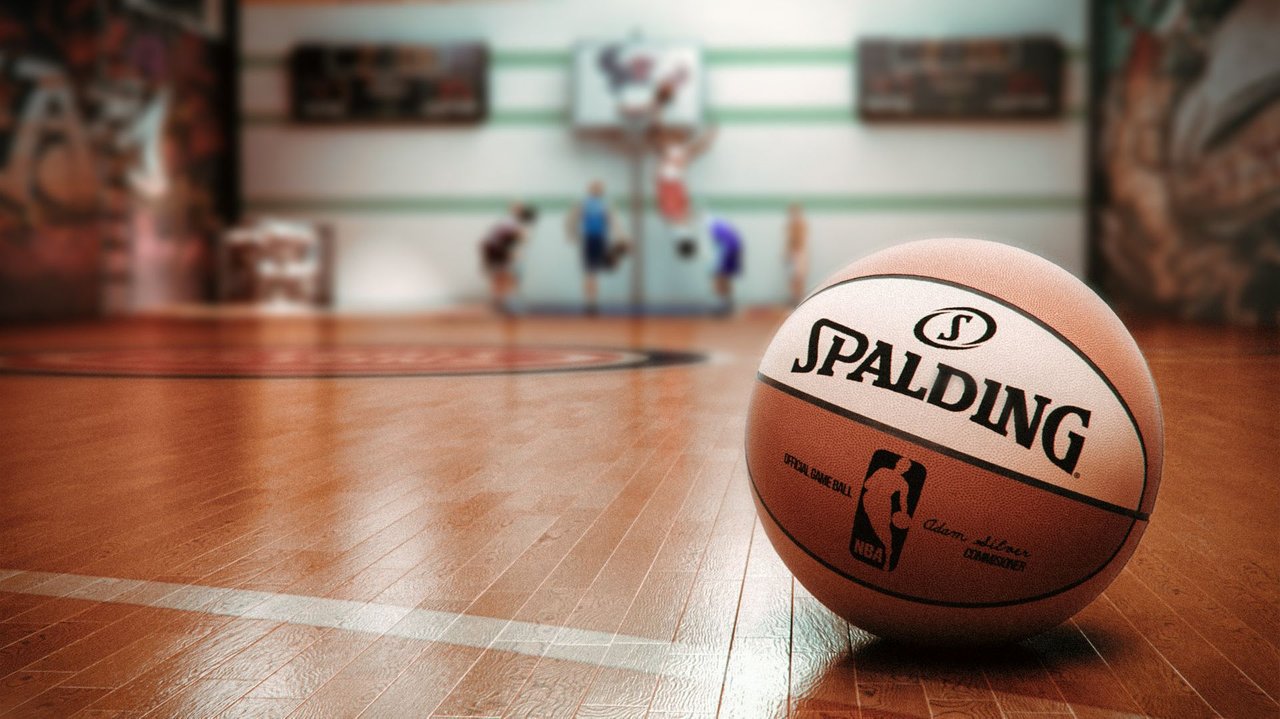 Ahmad Turki (@ahmadturki) another wizard of realism and his spectacular and unique technique in Render and Maya, today delights us with a sports scene, in full action of basketball stars, where he also shows the perfect mastery he has over perspective and knows where to capture your attention.
Ahmad makes the ball the center of attention of the eye, making it look in an incredible 3-D shot. In the presentation of his work, he always offers details of his creation, captures during the process, inspiration and that touch that only he can achieve to leave us in Wow!
You'll want to play basketball for sure.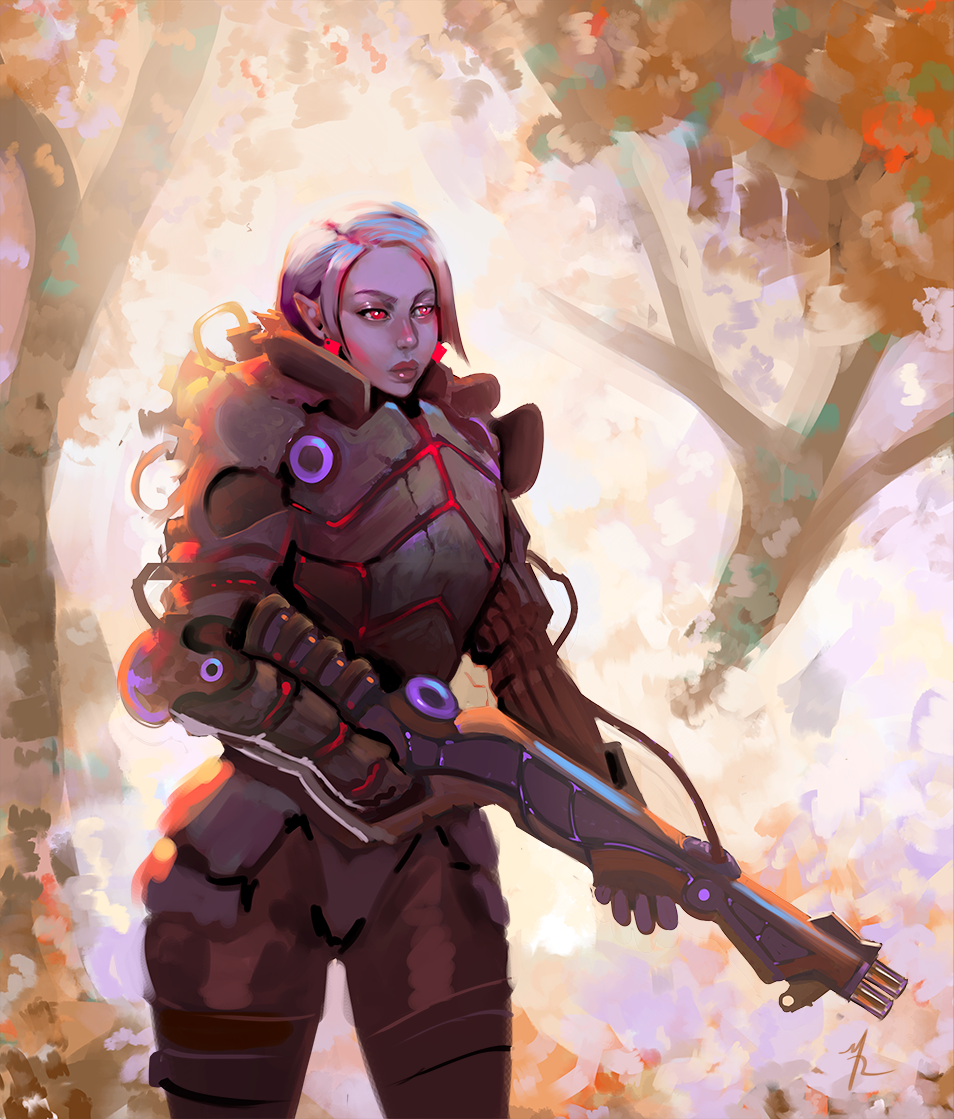 We close our presentation with Marcello Renoir (@mnoir), fantasy in science fiction, a great character inspired by video games, has given life to a new original character, whose characteristics we note his armor with details forged in fire and his weapon, a powerful shotgun with some air of sawed-off shotgun.
Don't be fooled by the sweetness and innocence that this female appears, she will certainly be able to blow your mind, of course, a collectible piece available as tokenized art.
We invite you to keep an eye out for our next publication, just as we invite you to visit these artists and support their work.