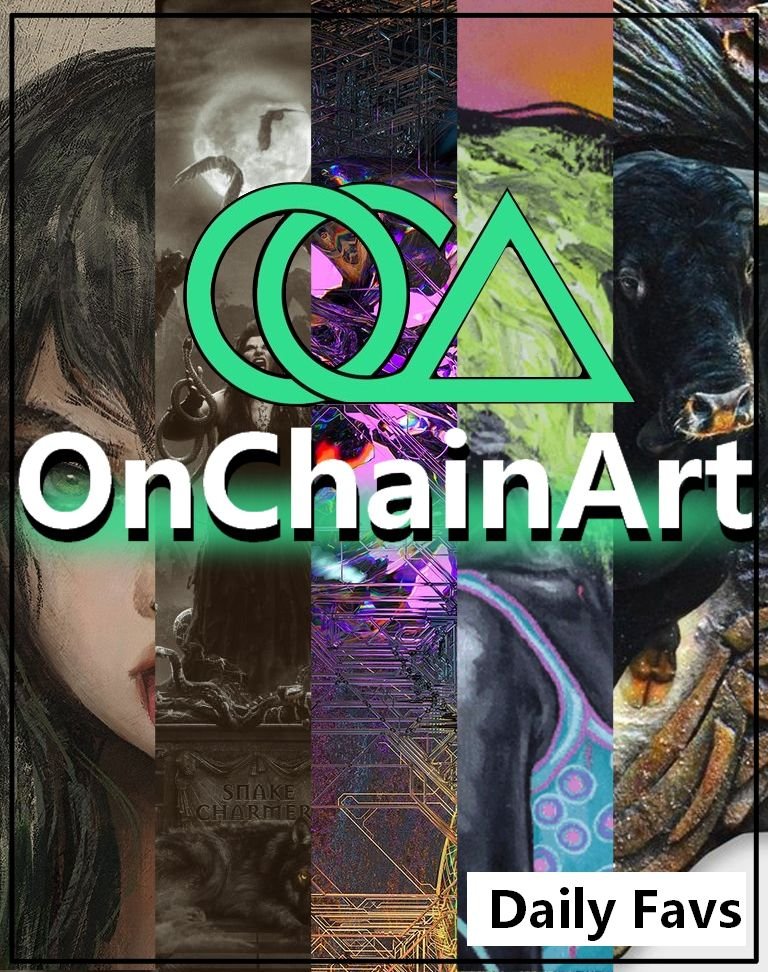 Greetings art lovers, welcome to all.
Today we will have a lot of digital art, animation and we will close with art in acrylic paintings with relief. We are sure you will love it.
Some artists manage to transmit their emotions through their art, the knowledge and technique to each artist took time to master and take their own style, making it unique, original and seeing each of his works, we can already know, which artists it is.
This can be seen in the artistic expression of the author through the handling of the instruments used for the creation of his art, the palette of colors used, the form and expression, which makes the viewer feel attracted to each of his works.
Today we show you excellent projects of great artists that we have here in our Hive, join us to see...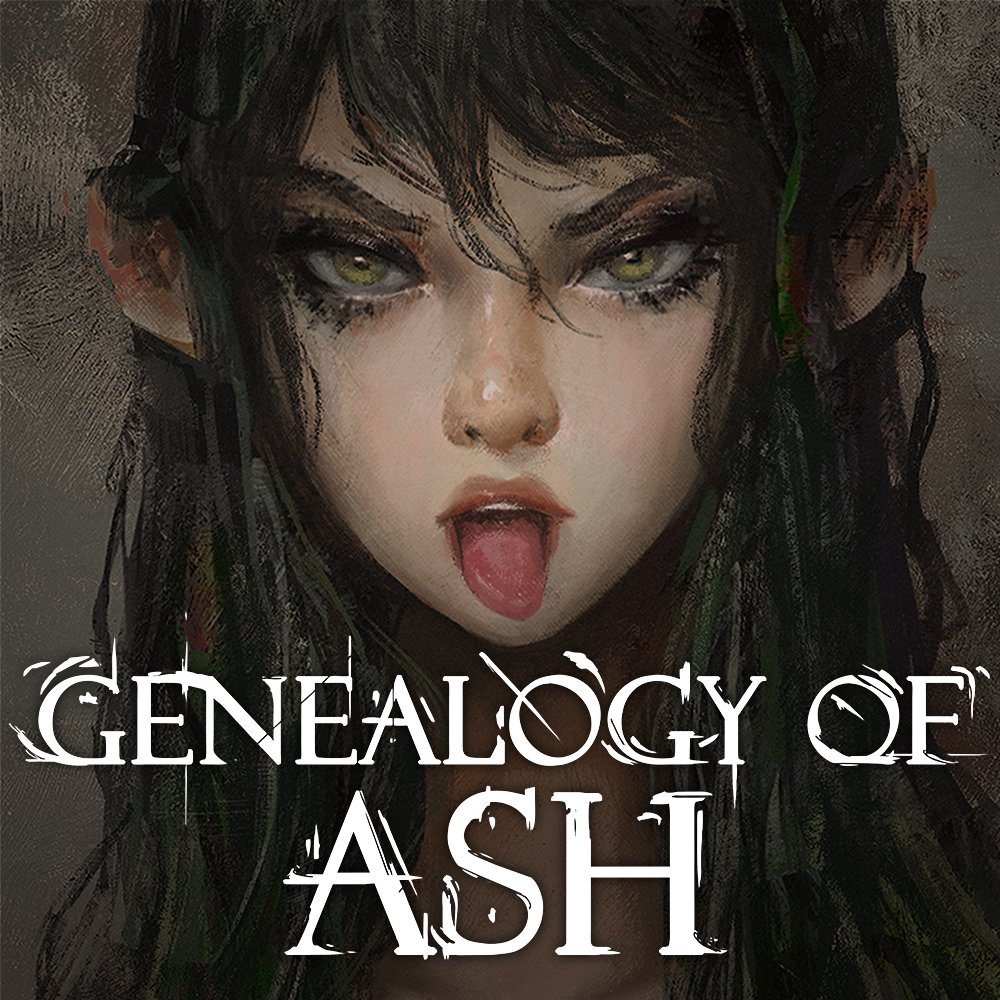 Mira - character design and explorations
The presentation of favorite artists of the day begins with Joi Rudin (@blueberry404), he presents us one of his characters which he describes with a lot of character, Mira is the typical interested and capricious girl, she is really an eccentric and very sexy character.
He also presents a sketch of the same character in different poses and attitudes, we notice that he handles very well all the drawing techniques and integrates a lot of texture, no doubt we want to see many more works of this artist and the tools he uses to create his art, because his illustrations and visual content are of high quality.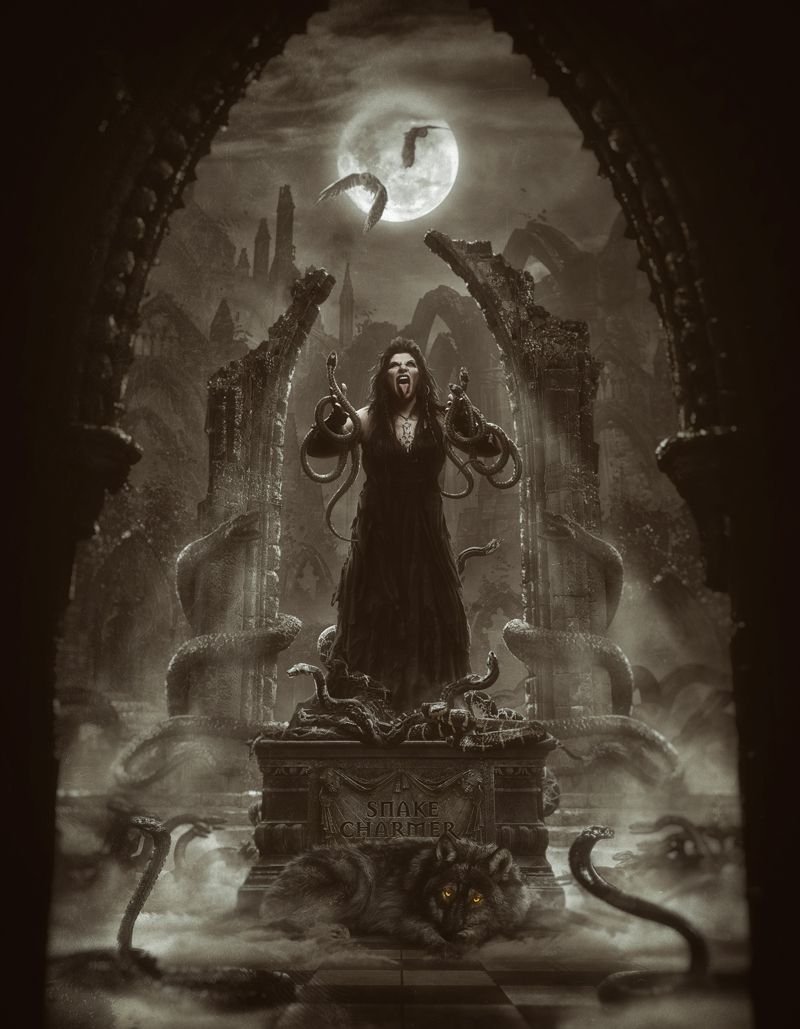 We continue with the artist Rowye (@rowye), he presents us three works of art that at the time were made for a heavy metal band, in which he integrates as a model one of the singers of the same, amazing isn't it?
It would be very difficult to choose between the three, which would be the main cover of the album, because they are all well done and according to the band, however leaves us delighted to place the complete finished work and appreciate it in all its splendor.
We wish all the success to the band as well as to this great illustrator, Rowye.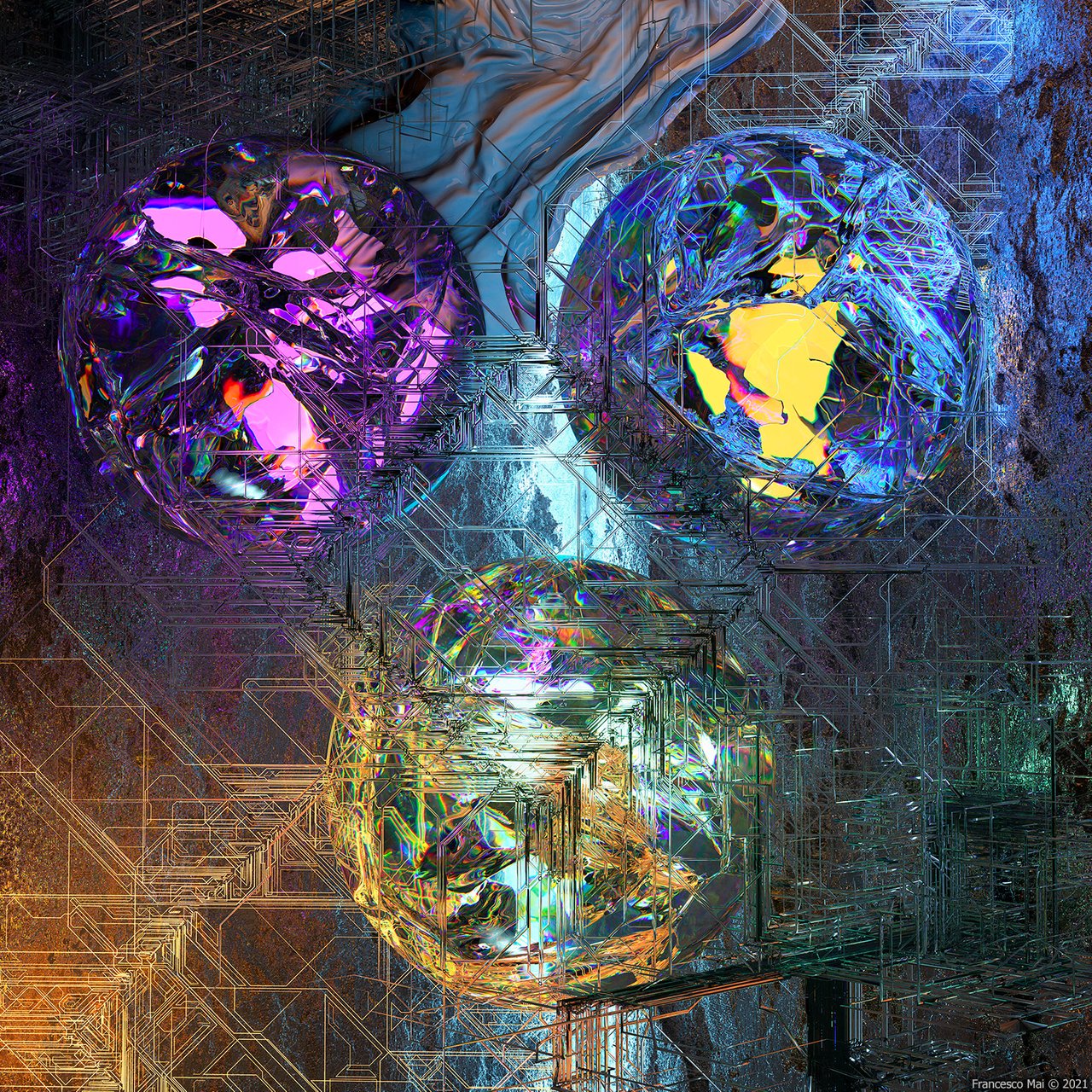 "Dream for techno-cybernetic synapses"2021 NFT.
Now we present the tokenized artwork of Francesco (@francescomai), a conceptual art of what are for him an idea of consciousness, piece made in render and in third dimension.
It contains a fascinating framework, and a very striking color palette, some neon tones, this piece has the power to make your neurons work and want to follow each silhouette, texture also the author has done it with cunning to deceive the eye, to believe that the image is in motion.

Augmented reality layer for my art
We present the digital work of @hiddenblade, this artist we have met on previous occasions who has told us about her experiences, many of her illustrations have to do as a means of catharsis, as she went through a traumatic event during an operation.
In her work today she integrates traditional art with digital art, she plays with the instruments, experimenting with new things, she feels satisfied to have integrated with great grace both types of art, which in the past may have been something impossible. We give thanks to the advancement of all sciences and technology.
With the use of Artivive programs, Adobe After Effects she was able to generate the animations in her works.
They are being exhibited at the Focus Art Fair in Paris and are available for collection as tokenized art.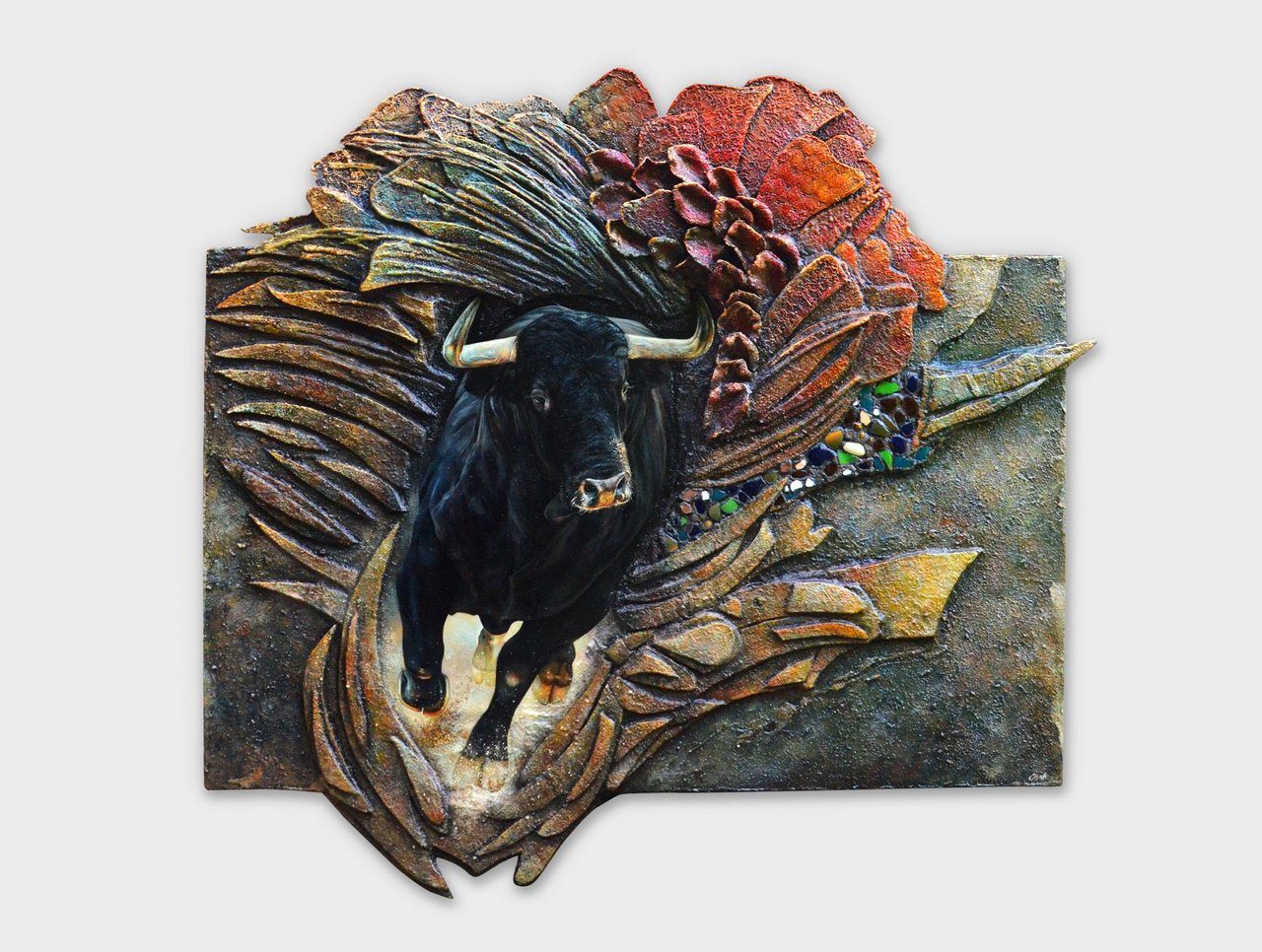 Finally, we present the outstanding artist Aga Osak (@osak), who brings us a beautiful relief painting of the figure of a bull, inspired by strength.
She has used mixed technique in acrylic paints, whose details in relief are amazing making the piece is in third dimension, is a great picture to decorate various types of environment, from rustic - country to incorporate it into one decorated in the avant-garde style.
Aga, has not only a gift and a great technique but also a good style. She knows which space is special to show off each of her pieces and enhance it.
We have come to the end of the presentation today, we hope you have been flipped out and amazed by these artists, but don't worry, we will be back with more soon, stay tuned for our next post.