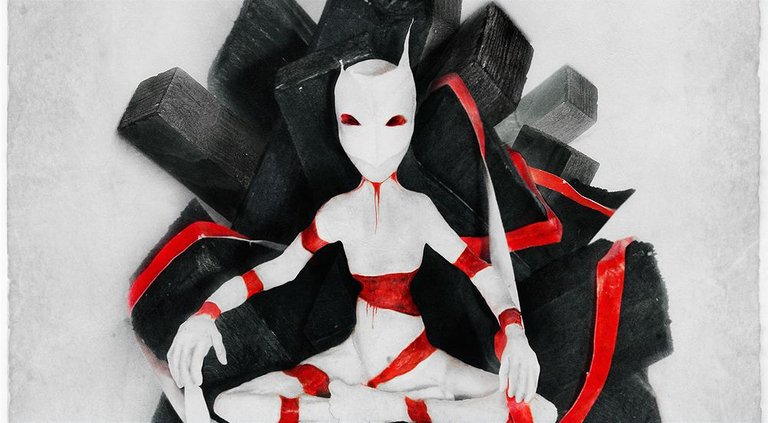 I´m reposting this artwork I made in 2013, since my previous post from 2018 reached maybe 3 guys (special thanks goes to @berien ;)). And maybe some new Hiveian is interested as well...? Even the definition on Wikipedia for this serious topic has changed in the meantime, so I've updated the text.
For this picture I reused the black wooden blocks from another artwork, do you know which one? Also - I´m thinking about animating this one as a new NFT, what do you think? :)
Ich reposte dieses Bild, das ich 2013 gemacht habe, da mein alter Post von 2018 vielleicht 3 Leute erreicht hat (besonderer Dank geht an @berien ;)). Und vielleicht interessiert es auch den ein oder anderen neuen Hiver...? Sogar die Definition auf Wikipedia für dieses ernste Thema hat sich zwischenzeitlich geändert, also habe ich den Text aktualisiert.
Die schwarzen Holzblöcke habe ich von einem anderen Bild wiederverwendet, wisst ihr welches? Außerdem denke ich darüber nach, dieses als neuen NFT zu animieren, was meint ihr? :)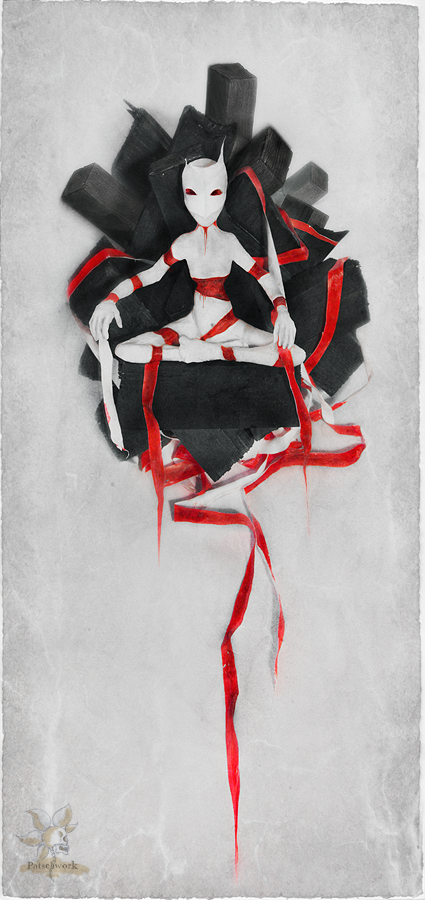 2013



Self-harm or self-injury is intentional behaviour that are considered harmful to oneself. This is most commonly regarded as direct injury of one's own skin tissues usually without a suicidal intention. - Wikipedia
Selbstverletzendes Verhalten (SVV) wird definiert als freiwillige, direkte Zerstörung oder Veränderung des Körpergewebes ohne suizidale Absicht, die sozial nicht akzeptiert, direkt und repetitiv ist sowie meist zu kleinen oder moderaten Schädigungen führt. - Wikipedia
---
Again and again I feel the urge to process unpleasant emotions or states in pictures and to bring them into an aesthetic form. That's the best way to work on these topics. In addition, I have to say that it's not always about myself, it's more about the people meet, who tell me their stories. The art serves me here as a valve.


Immer wieder spüre ich das dringende Verlangen, unangenehme Emotionen oder Zustände in Bildern zu verarbeiten und in eine ästhetische Form zu bringen. So kann ich diese Themen am besten bearbeiten. Dazu muss ich sagen, dass es nicht immer mich selbst betrifft, eher auch die Menschen, mit denen ich zu tun habe und die mir ihre Sorgen anvertrauen. Das Bildermachen dient mir hierbei als Ventil.
---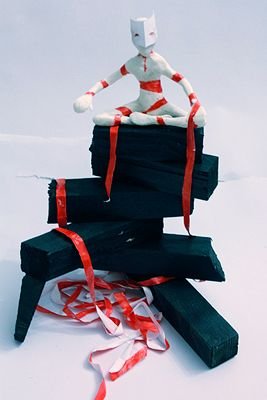 Behind the scenes | Hinter den Kulissen

---
Pictures by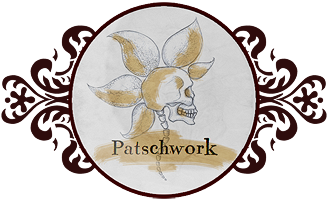 Thank you for reading! | Danke für´s Lesen!
---