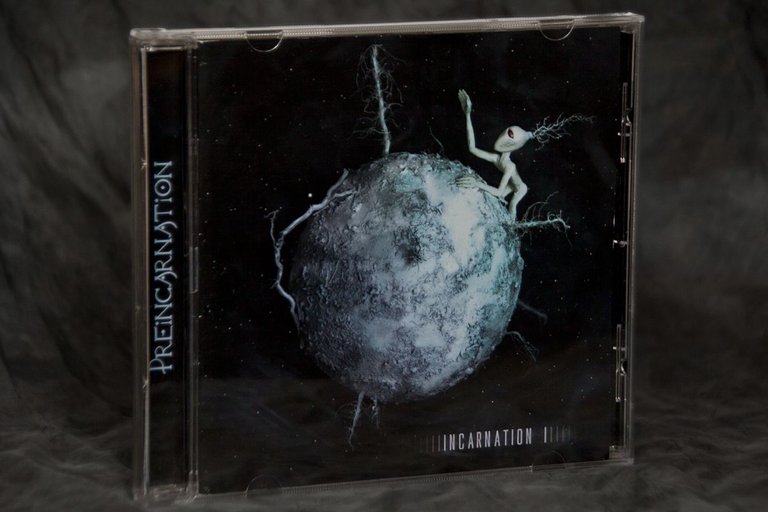 🌑
Good things come to those who wait. 5 years after I started creating an artwork for the Bochum (Germany) based progressive Rock band Preincarnation, they released their debut album "Incarnation I" yesterday. They´re rightly proud and so am I. The reviews they got so far are awesome and well deserved.
Was lange währt, wird endlich gut. 5 Jahre nachdem ich angefangen habe, ein Artwork für die Bochumer Progressive Rock Band Preincarnation zu erstellen, haben sie gestern ihr Debütalbum "Incarnation I" veröffentlicht. Sie sind zu Recht stolz und ich bin es auch. Die Kritiken, die sie bisher erhalten haben, sind großartig und wohlverdient.
🌑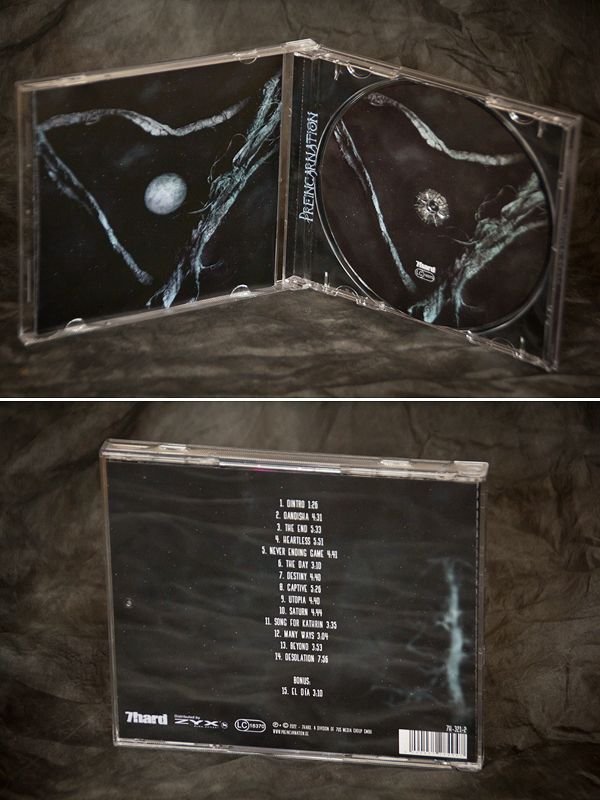 🌑
And since I know you guys honour hard work, I´m going to share the complete layout with you right here. Some of you know, one of my biggest passion is modelling little sculptures and make pictures of them in surreal scenes. That´s what I also did here. In this case, I prepared a ball of Styropor with a earthy surface, some branches and paint. This became the main setting I used all over the layout.
Und da ich weiß, dass ihr harte Arbeit ehrt, werde ich das komplette Layout gleich hier mit euch teilen. Einige von euch wissen, eine meiner größten Leidenschaften ist es, kleine Skulpturen zu modellieren und sie in surrealen Settings zu fotografieren. Das habe ich hier auch gemacht. Dazu habe ich hier eine Kugel aus Styropor mit erdiger Oberfläche, ein paar Zweigen und Farbe behandelt. Das wurde dann zum Hauptsetting, das ich im gesamten Layout verwendet habe.
🌑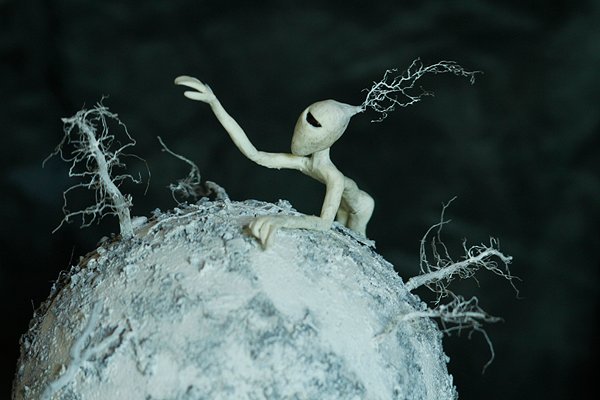 Just another perspective, out of the camera.
🌑
Here´s the result - the content of the booklet, with lyrics. I tried to add a little story via the artwork, can you see what it is telling?

Hier ist das Ergebnis - der Inhalt des Booklets, mit Texten. Ich habe versucht, über das Artwork eine kleine eigene Geschichte hinzuzufügen, können ihr sehen, was sie erzählt?
🌑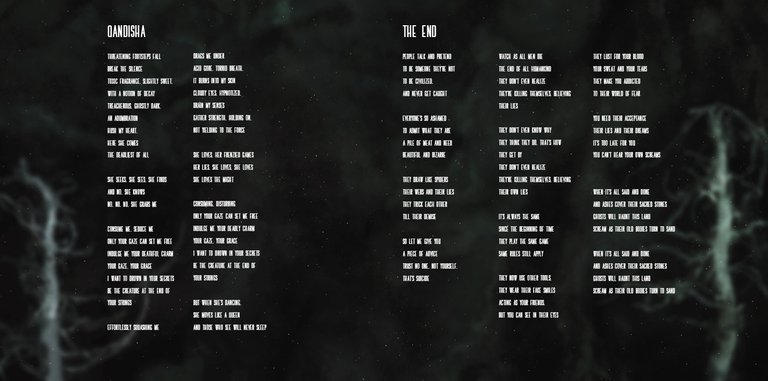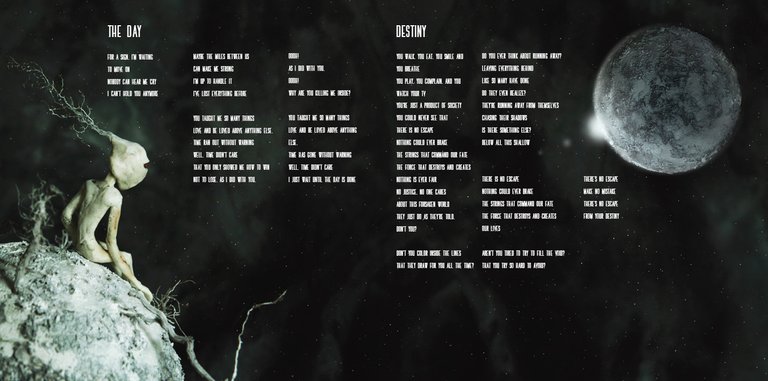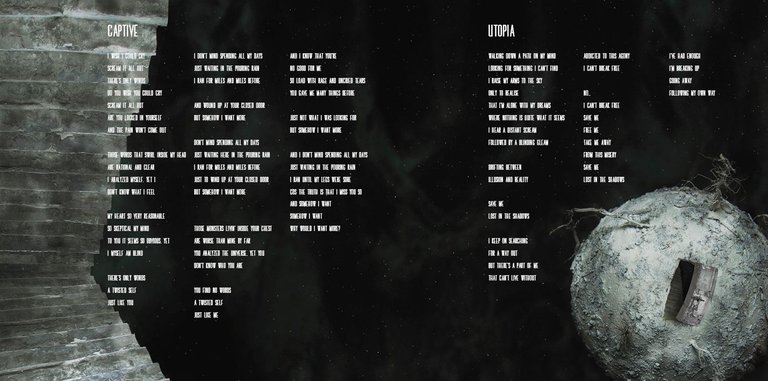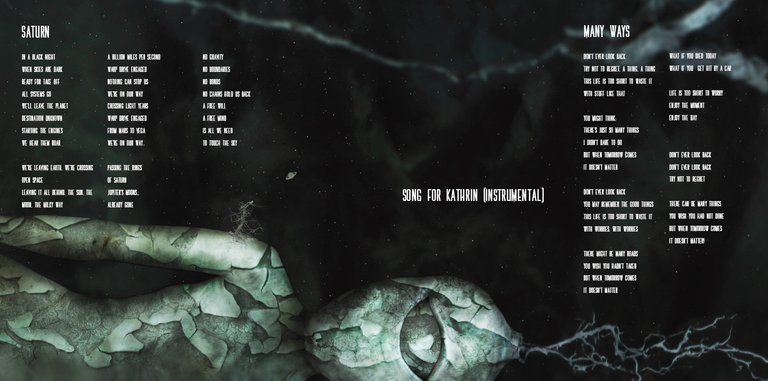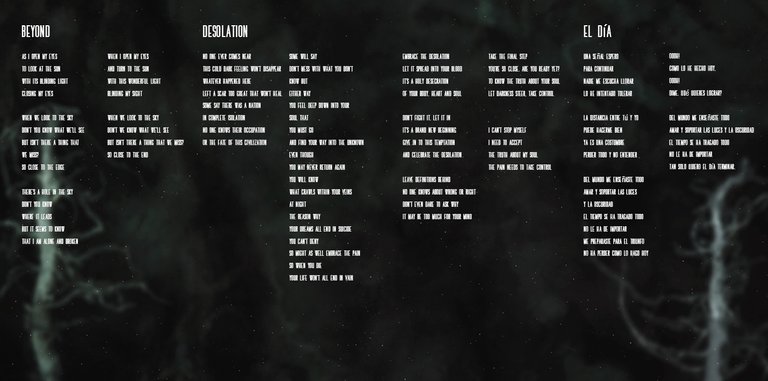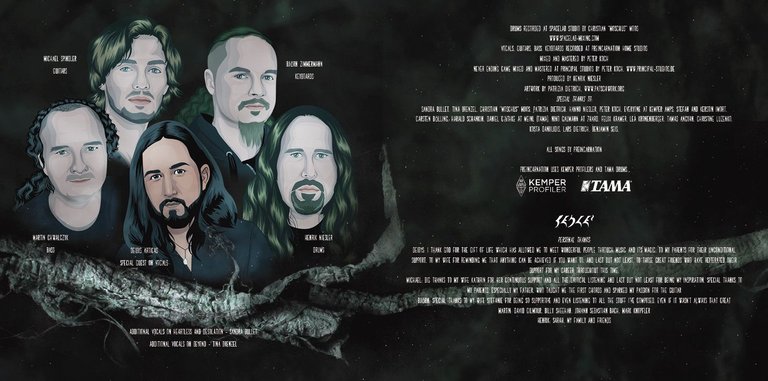 🌑
In fact, I´ve never met anyone of the band in person, not even via telephone or video conference. And still, we had a super smooth collaboration and all sides are very happy with the outcome. Thank you for that, guys! But that´s nothing compared to the band, who recorded this album completely with their singer living in Venezuela! Last, but not least here´re some reviews AND of course the music :)
Tatsächlich habe ich noch nie jemanden aus der Band persönlich getroffen, nicht einmal per Telefon oder Videokonferenz. Und trotzdem hatten wir eine super reibungslose Zusammenarbeit und alle Seiten sind sehr zufrieden mit dem Ergebnis. Danke dafür, Jungs! Aber das ist nichts im Vergleich zu der Band, die dieses Album komplett mit ihrem in Venezuela lebenden Sänger aufgenommen hat! Zu guter Letzt hier noch ein paar Reviews UND natürlich die Musik :)
🌑
---
"Brilliant. Anything other than 5.0 out of 5.0 points would not be justifiable for this masterpiece. " - Stormbringer.at
---
"Sehr starker Erstling, der richtig Bock auf mehr Musik von Preincarnation macht!" 12/15 - www.myrevelations.de (German Review Page)
---
"Faszinierend!" Break Out Magazin
---
Pictures by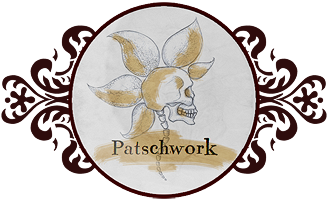 Thank you for reading! | Danke für´s Lesen!
---