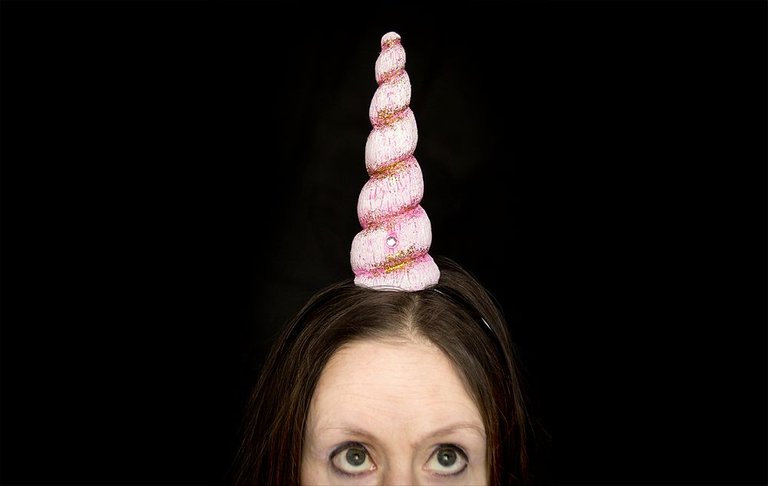 ☘
Hey folks,
these days I tried something new. We have a little construction site in our basement, and from isolating the floor, there were some pieces of Styrodur - extruded polystyrene foam boards - left over. I thought it´s a pity to throw it away and since I´m into modelling stuff, I wanted to try this material. Here´s my experience:
Hallo Leute,
diese Tage habe ich etwas Neues ausprobiert. Wir haben eine kleine Baustelle in unserem Keller, und vom Isolieren des Bodens sind einige Stücke Styrodur - extrudierte Polystyrolschaumplatten - übrig geblieben. Ich fand es schade, sie wegzuwerfen, und da ich ja unheimlich gerne Dinge modelliere, wollte ich dieses Material mal ausprobieren. Hier ist meine Erfahrung damit:
☘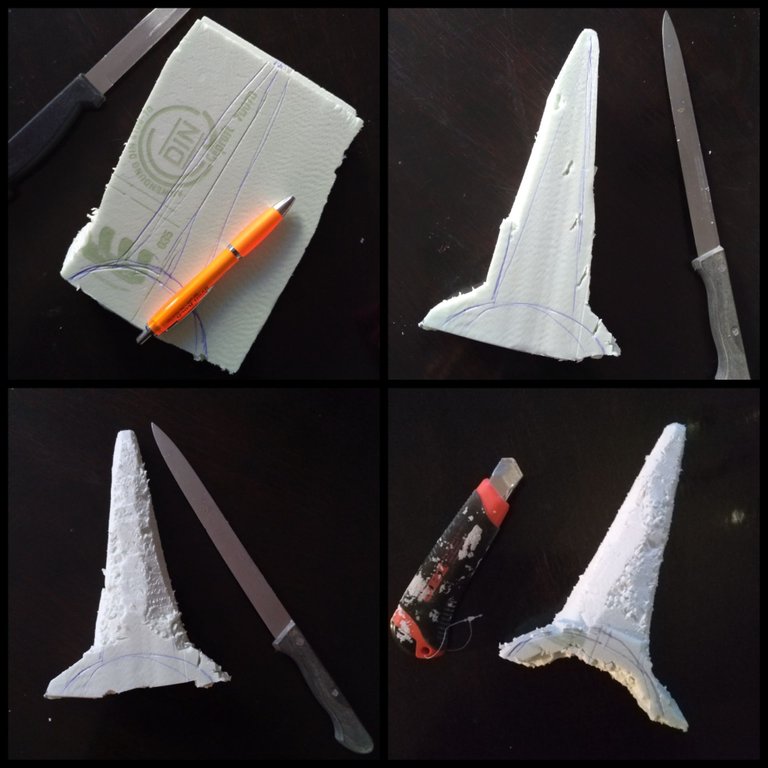 With a big knife I made a rough "sketch". I quickly found out that it´s really bad if the knife isn´t sharp enough, because instead of cutting it tears out big parts of the material. So I started using a box cutter, which made an awesome job here.
Mit einem großen Messer habe ich eine grobe "Skizze" gemacht. Ich habe schnell gemerkt, dass es ganz schlecht ist, wenn das Messer nicht scharf genug ist, denn anstatt zu schneiden, reißt man somit große Teile des Materials heraus. Also fing ich an, ein Teppichmesser zu verwenden, das hier wirklich tolle Arbeit geleistet hat.
☘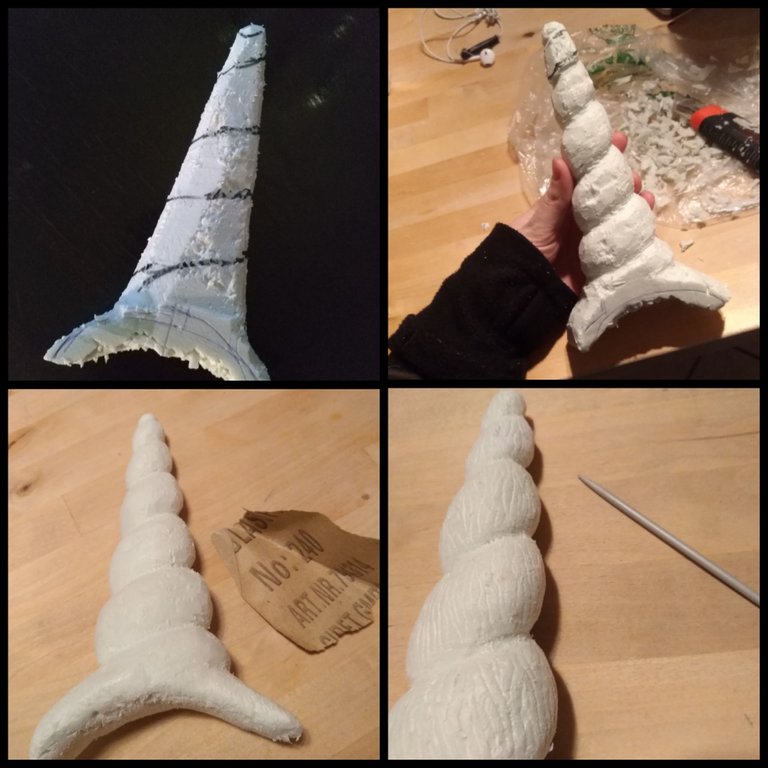 With this cutter I was even able to achieve the twisted shape of an average unicorn horn. In the lower left picture you can see how I made it quite smooth with sandpaper. And for it´s organic horn surface I drew lines with a needle in the foam. Then it was ready to be painted!
Mit diesem Ausstecher konnte ich sogar die gedrehte Form eines durchschnittlichen Einhorn-Horns erreichen. Im unteren linken Bild sieht man, wie ich es mit Schleifpapier ganz glatt bekommen habe. Und für seine organische Hornoberfläche habe ich mit einer Nadel Linien in den Schaum gezogen. Dann war es bereit zum Anmalen!
☘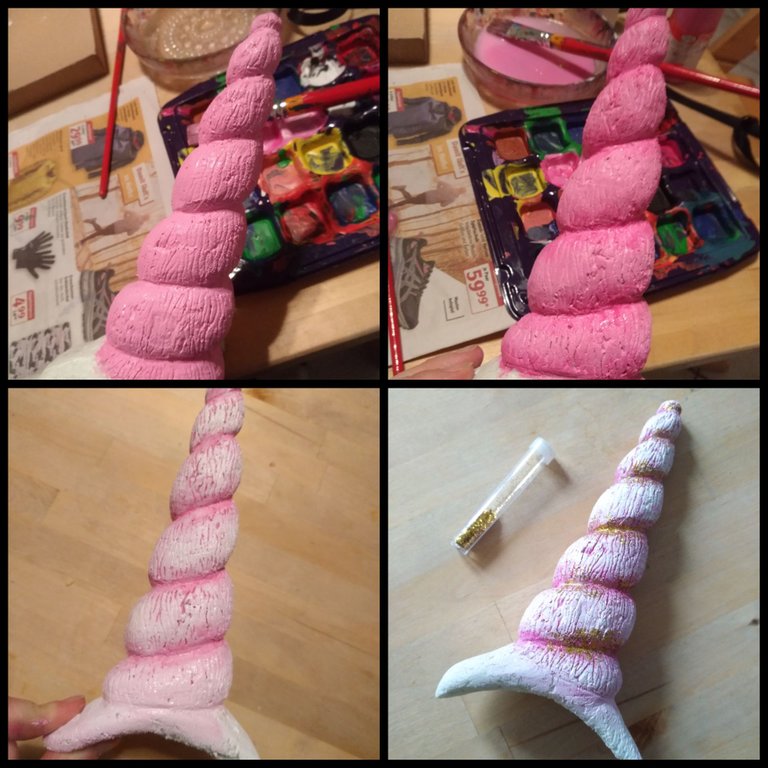 I started with a soft pink underground, added darker shades in the indentations and finally painted the white highlights. I used acrylics for that. If you are using glue or paint containing solvent, the foam dissolves.
Of couse, a unicorn needs some golden glitter.
Ich begann mit einem rosa Untergrund, fügte in den Vertiefungen dunklere Abstufungen hinzu und malte anschließend die Highlights in weiß. Ich habe dafür Acrylfarben verwendet. Wenn man lösungsmittelhaltige Klebstoffe oder Farben verwenden, löst sich der Schaum wohl auf. Und natürlich braucht ein Einhorn etwas goldenen Glitzer.
☘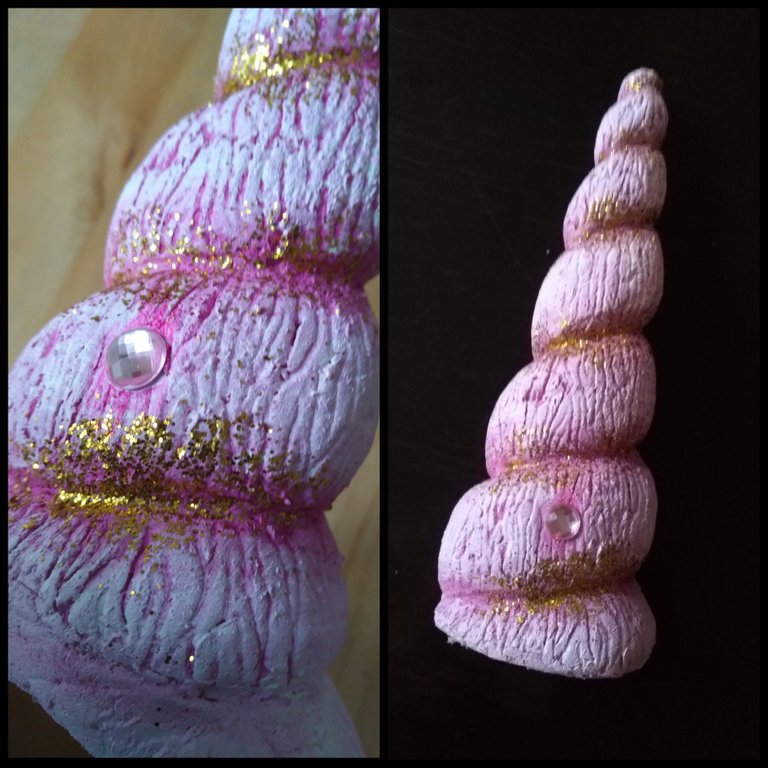 The final result :) What do you think? My daughter is pretty happy with that. But then she said: "It needs ears". Now you know, what my next project is going to be....
Das Endergebnis :) Was denkt ihr? Meine Tochter ist damit sehr zufrieden. Aber dann sagte sie: "Es braucht Ohren". Jetzt wisst ihr, was mein nächstes Projekt sein wird....
☘

Pictures by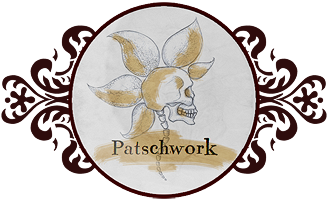 Thank you for reading! | Danke für´s Lesen!
---