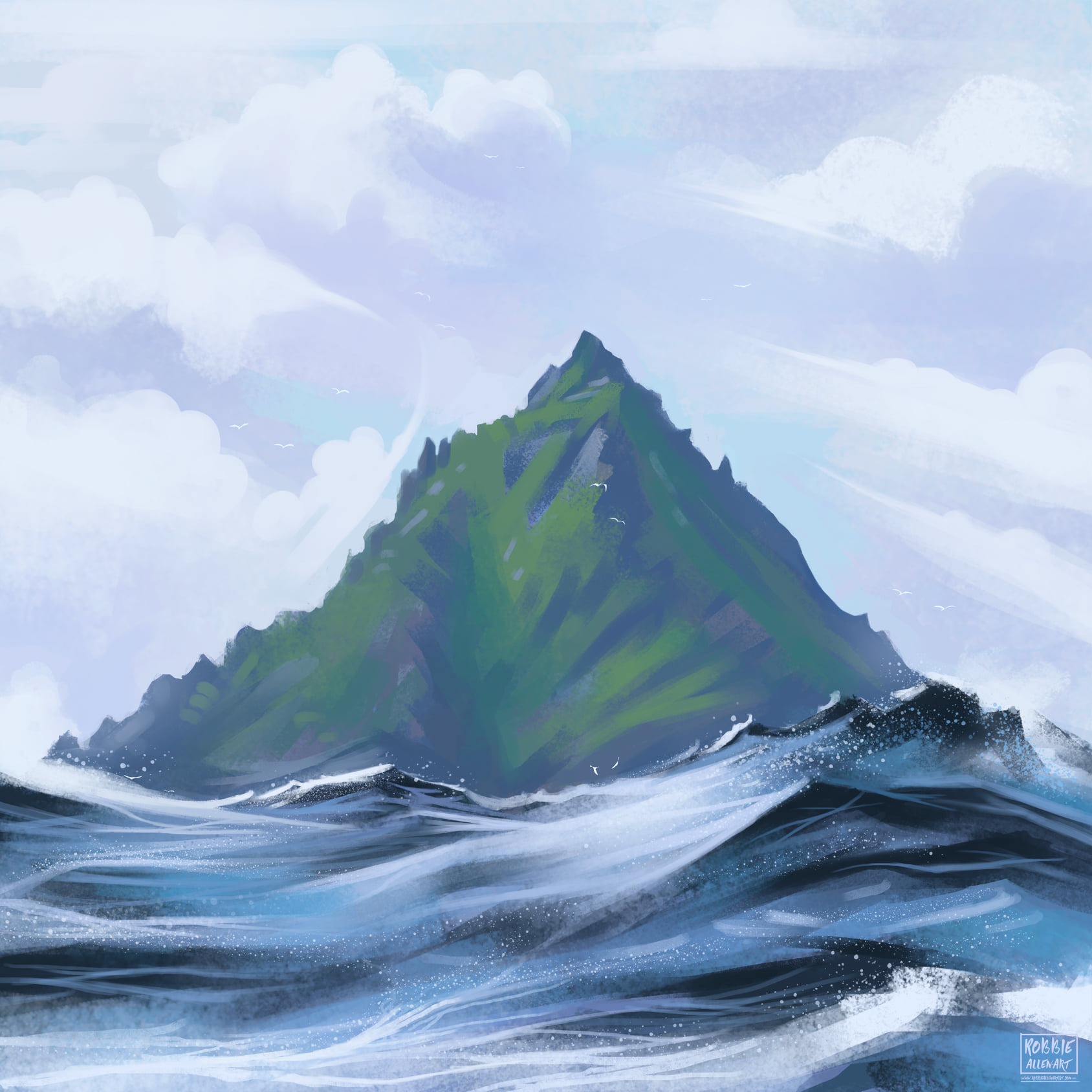 I have entered the 'pleinairpril' challenge where I will be painting a landscape and posting it online every day during the month of April.
I will be doing mostly digital studies this year, but depending on how things go, I might include some watercolour & gouache, and oil studies later on.
These are my first 4 days, the first image you have, Skellig Michael from Ireland, second, the Norwegian Fjords, third, Murlough Bay from Northern Ireland, and fourth, Country Clare in Ireland.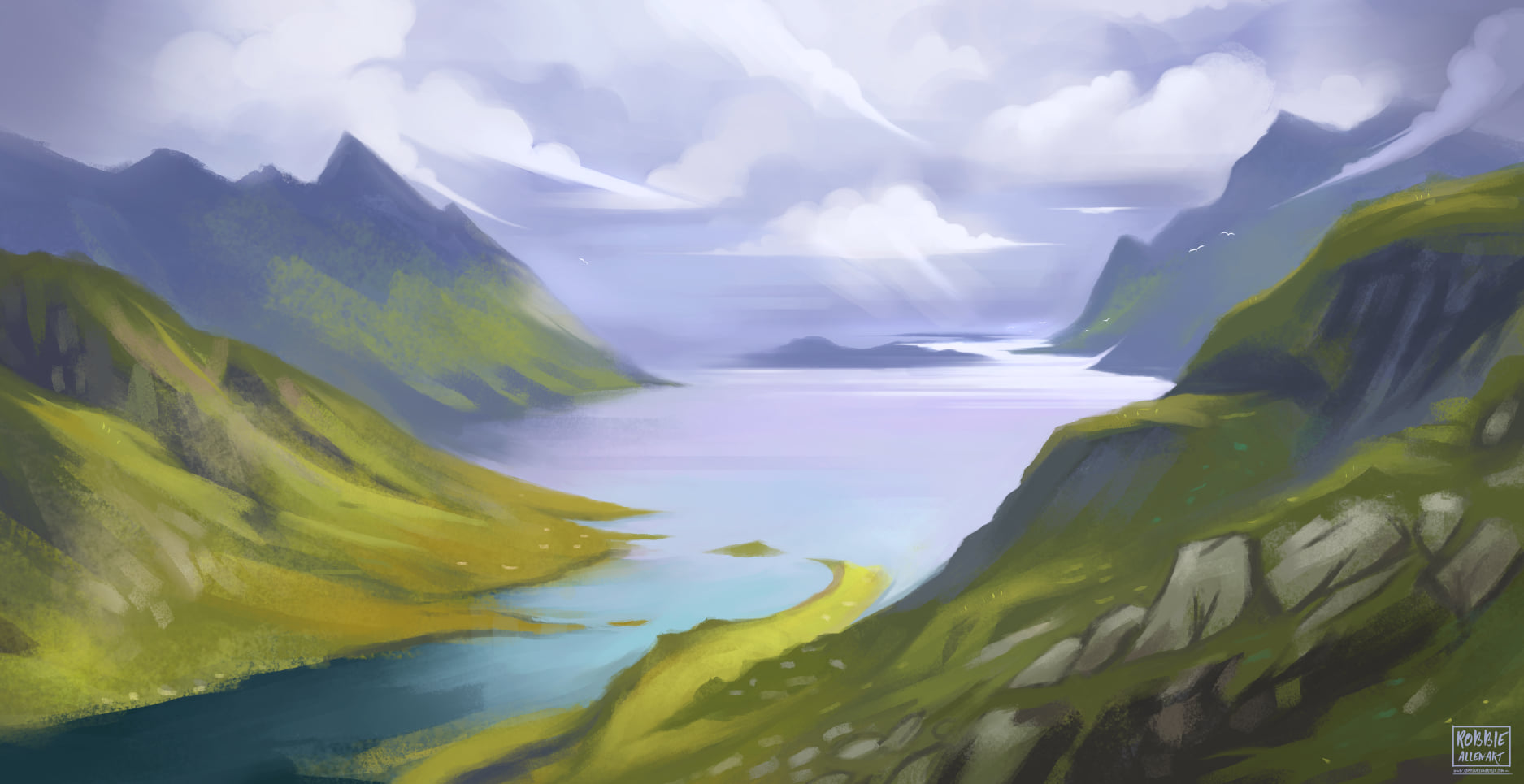 Above image: The Fjords of Norway Painting Day 2.
Original photo reference from: @harikrishnan_91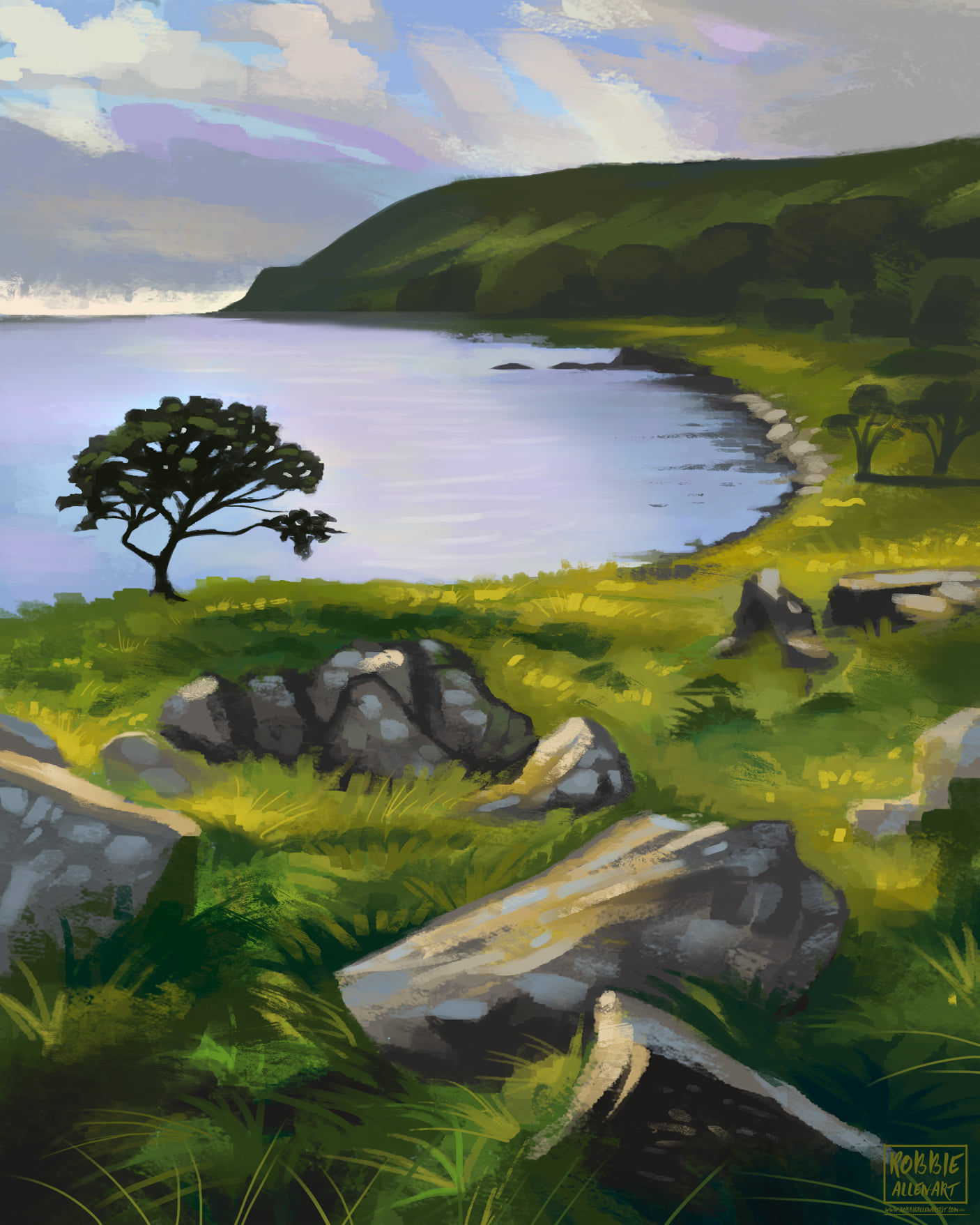 Above image: Murlough Bay, Northern Ireland Painting Day 3
Original photo reference from: unknown source on search images.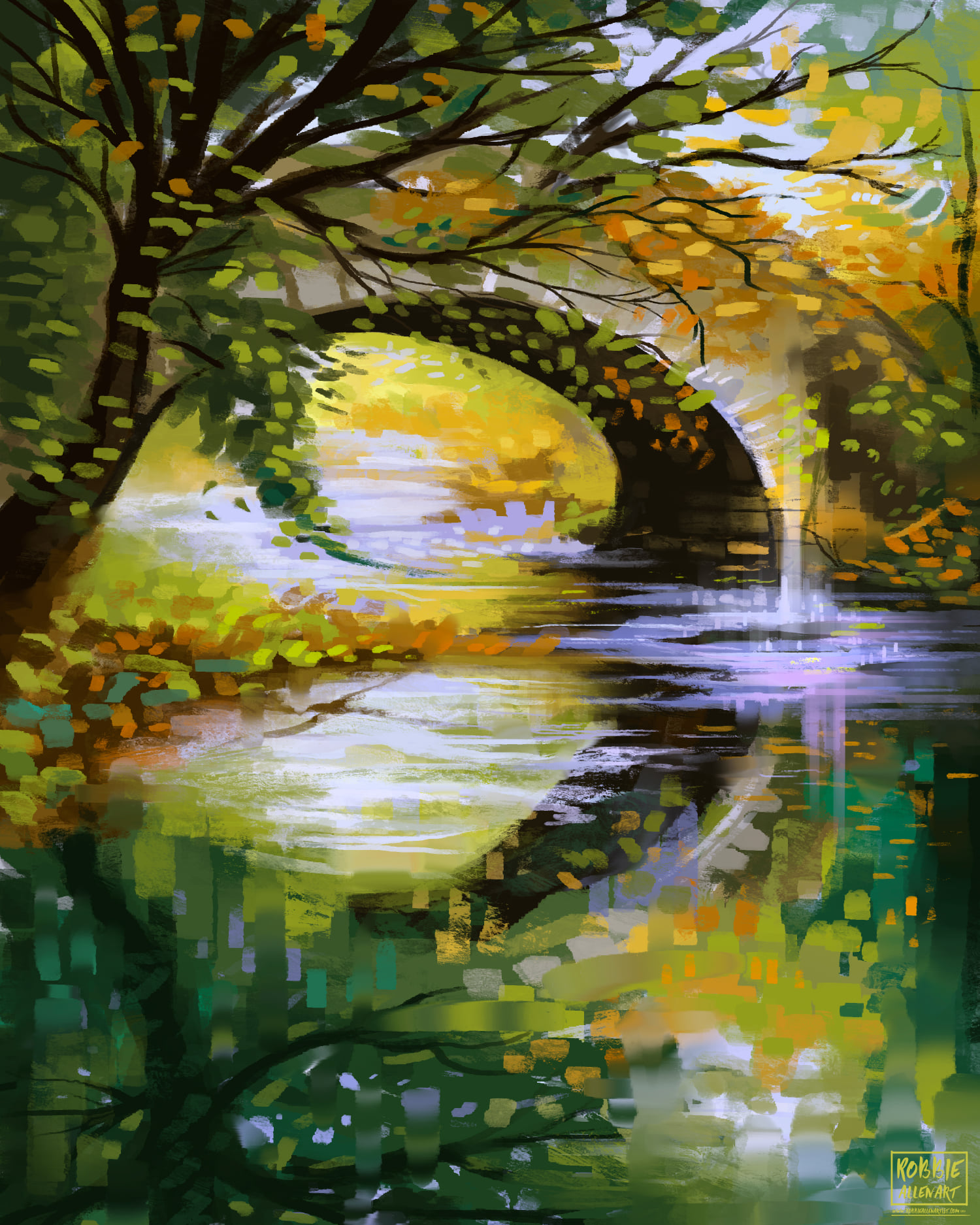 Above image: A Bridge in County Clare, Ireland, Day 4 Painting.
Original photo reference from: @jamesatruett
Thank you for viewing,
Robbie