Hola!! saludos y abrazos a esta gran comunidad amante del arte.❤️
Hello!! greetings and hugs to this great art-loving community.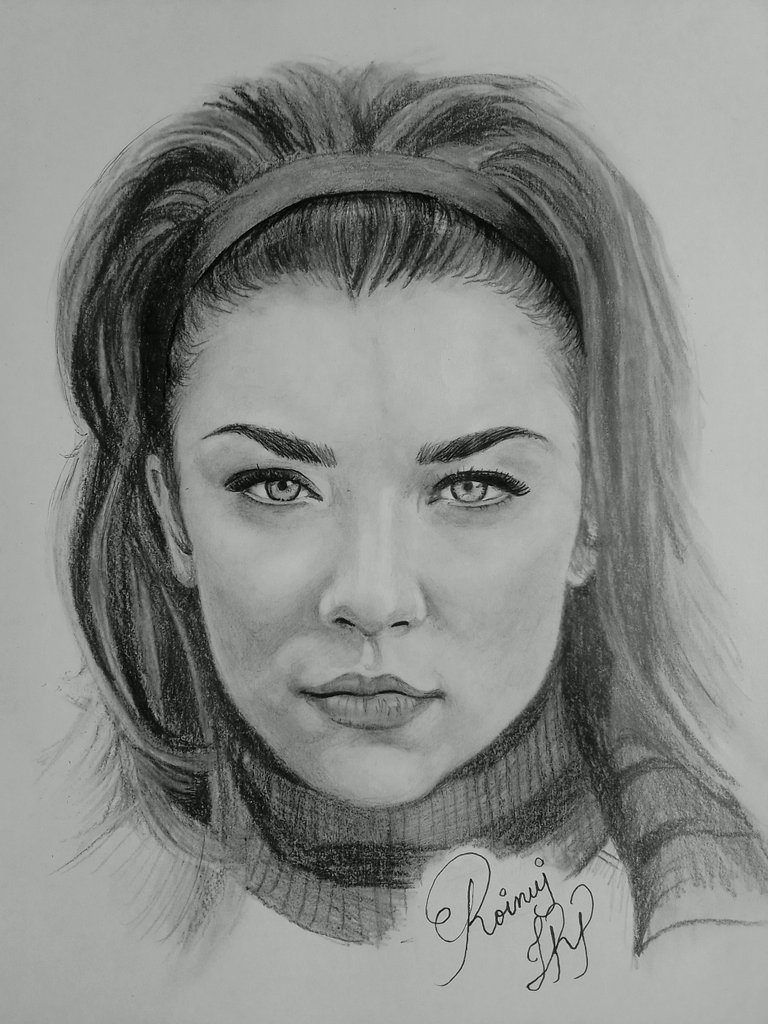 En esta oportunidad retome un dibujo que ya había dibujado hace unos años atrás, este personaje quizás ya mucho lo olvidaron, ella es una actriz llamada Natalie Dormer, que interpreto uno de los personajes de la famosa serie de Juegos de tronos y mi primer amor en esa serie xd.. Ok no..!!
This time I returned to a drawing that I had already drawn a few years ago, this character perhaps they have already forgotten, she is an actress named Natalie Dormer, who played one of the characters in the famous series of Games of Thrones and my first love in that series xd .. ok no .. !!
Mi meta siempre ha sido lograr un dibujo muy realista pero a veces miro trabajos de otros artistas y digo: "uff todavía tengo mucho que aprender"!!! veo que aun estoy en una etapa intermedia se podría decir, aunque siento que he mejorado un montón al ver la diferencia del anterior dibujo y este...
My goal has always been to achieve a very realistic drawing but sometimes I look at other artists' works and say: "uff I still have a lot to learn" !!! I see that I am still in an intermediate stage, you could say, although I feel that I have improved a lot by seeing the difference of the previous drawing and this ...

---
Materiales Usados
° Hoja blanca tipo carta
° Borradores
° Lapices hb, 3b, 4b, 6b y 8b
° Portaminas
° Rotulador 0.8m
° Navaja
° Pincel suave - algodon
° Camara móvil de 13mp
Used materials
°White letter-type sheet
° Drafts
° Pencils hb, 3b, 4b, 6b and 8b
° Mechanical pencil
° Marker 0.8m
° Knife
° Soft brush - cotton
° 13mp mobile camera
---


Principalmente utilizo un portaminas para dar forma al rostro recuerda que no debes presionar mucho la punta por que la mayoría de esas lineas deben desaparecer en el proceso cuando estés difuminando, como ven en el 2° paso ya algunas lineas guías que uso para marcar sombras desaparecen sin dejar rastros.
I mainly use a mechanical pencil to shape the face, remember that you should not press the tip too much because most of those lines should disappear in the process when you are blurring, as you can see in the 2nd step and some guide lines that I use to mark Shadows disappear without a trace.
---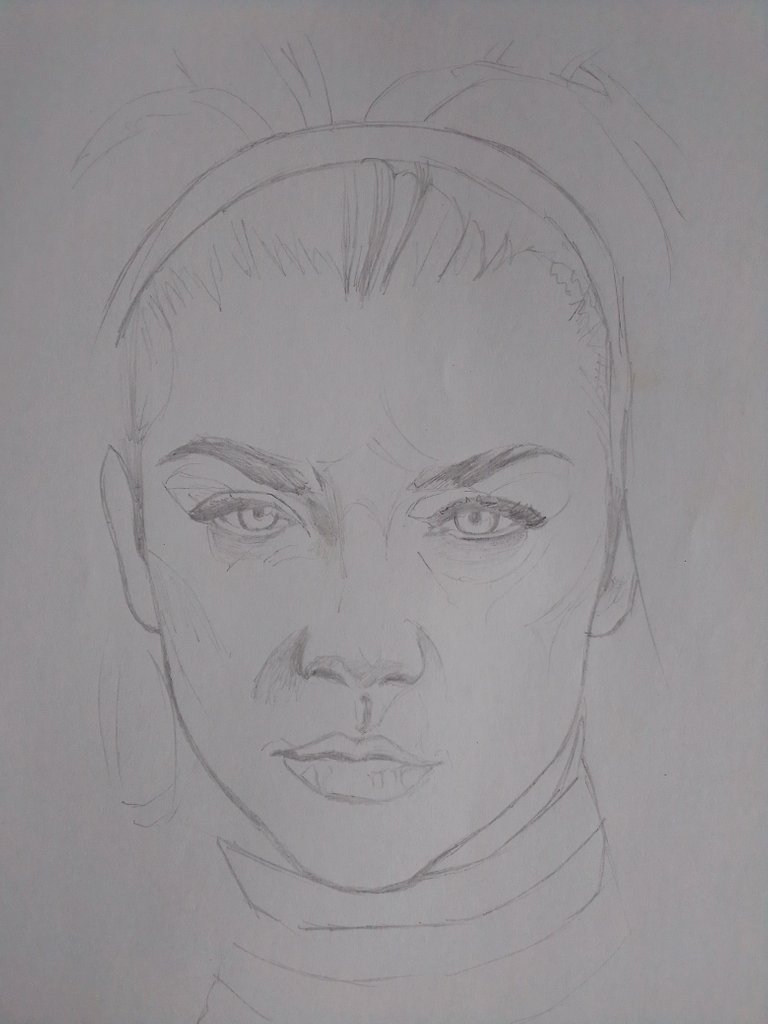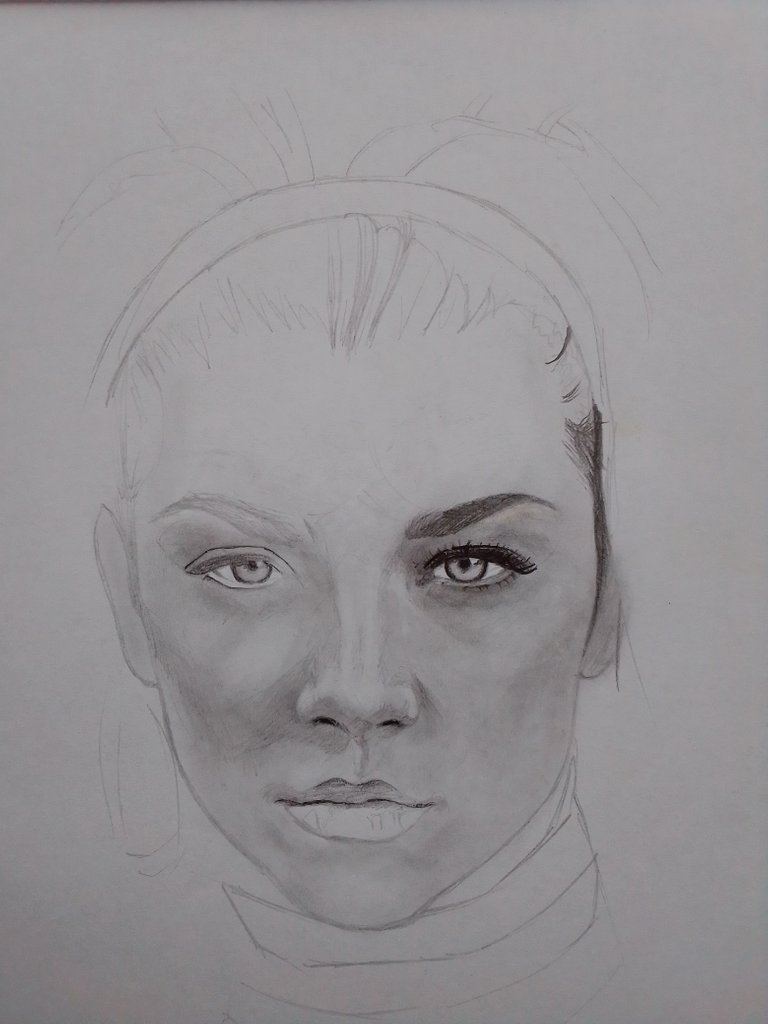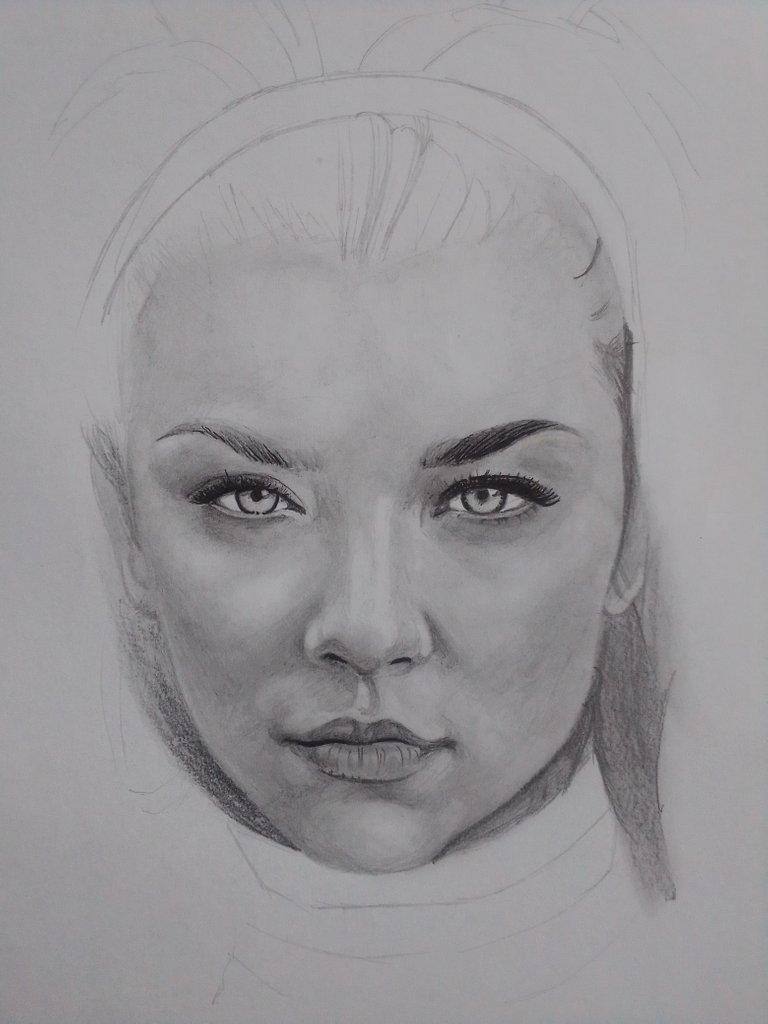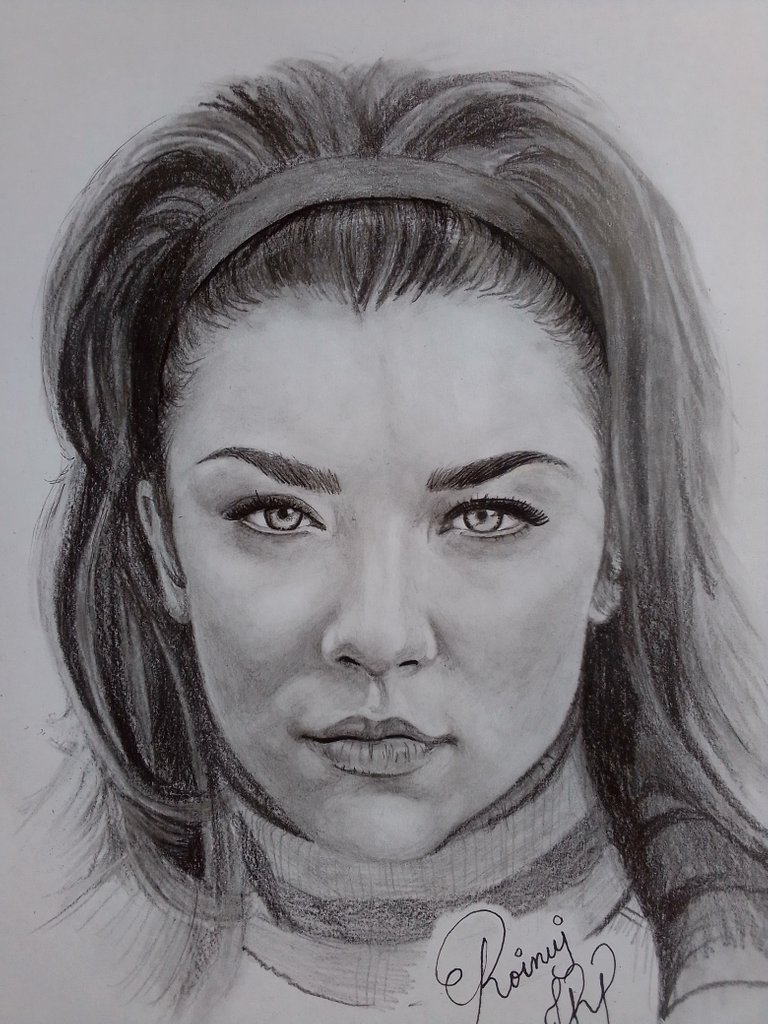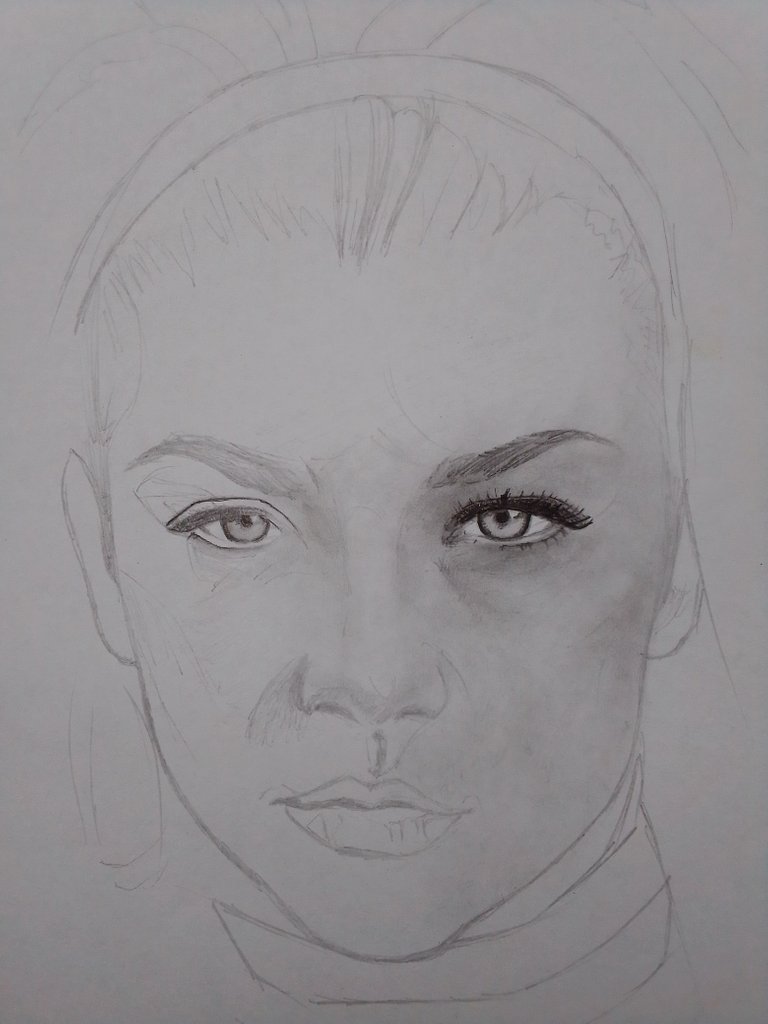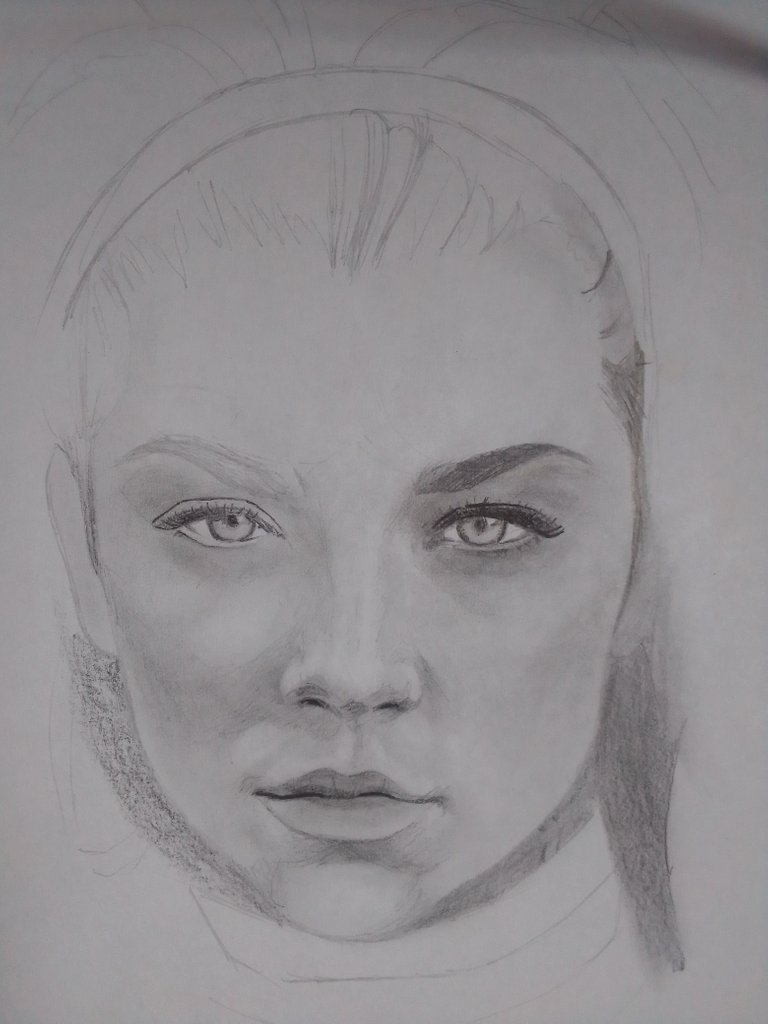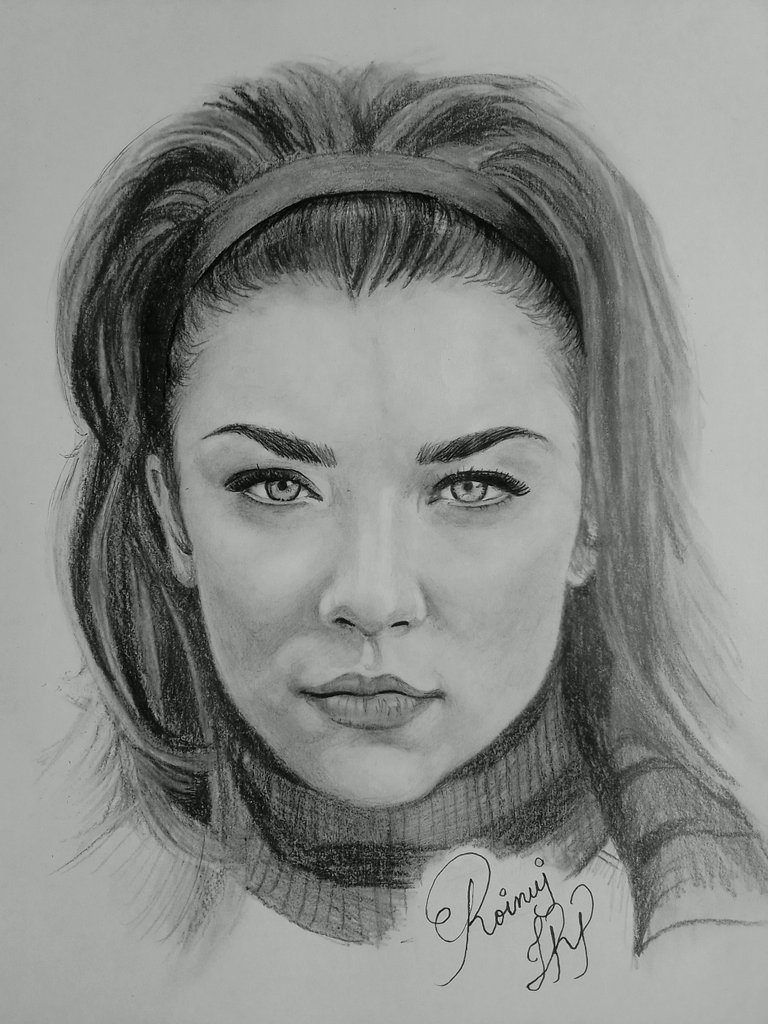 ---
En la parte de difuminado usar trazos levemente suaves con lapices desde los mas claros a los mas oscuros como el 4b o 6b para ir dando volumen a las sombras del rostro e ir ayudándote con un pincel suave o un algodón, lo mas importante es ir experimentando.
Este es mi punto de vista cada quien tiene una perspectiva diferente de ver y lo que quiere lograr al dibujar.
In the blending part, use slightly soft strokes with pencils from the lightest to the darkest, such as 4b or 6b, to add volume to the shadows of the face and help yourself with a soft brush or cotton. more important is to experiment. This is my point of view, everyone has a different perspective to see and what they want to achieve when drawing.

Siempre acostumbro sacar una al menos con con el filtro del movil esta le da un toque diferente en mi opinion algo clasico.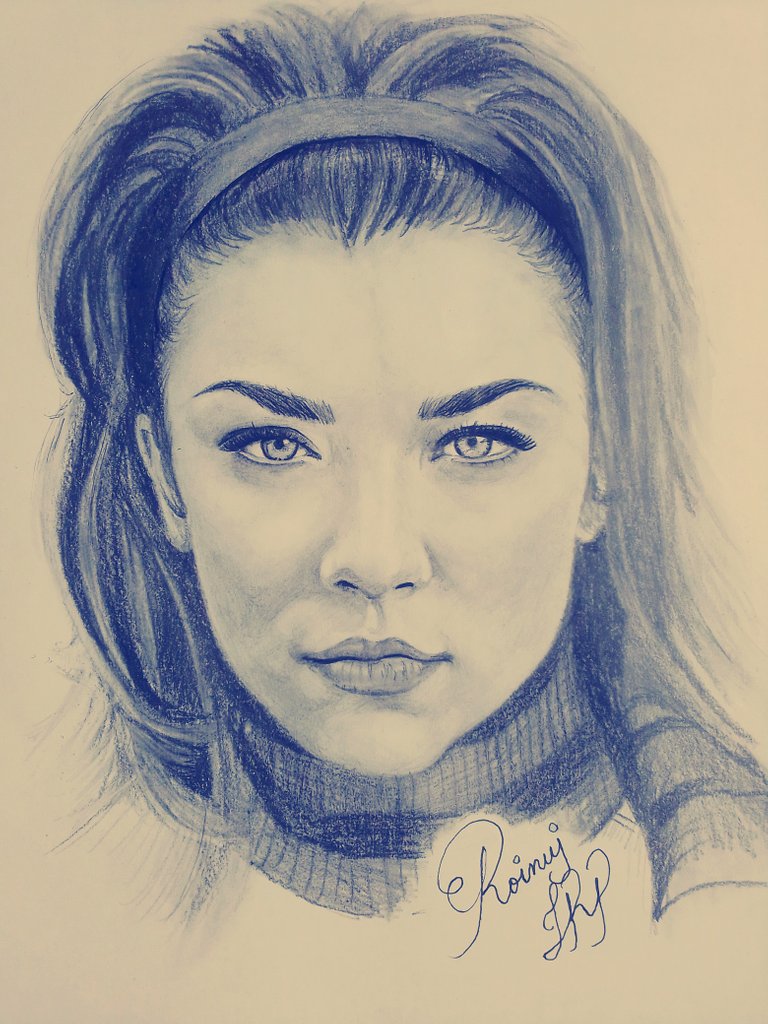 I always use to get one at least with the filter of the mobile this gives a different touch in my opinion something classic..

---
Este es el dibujo anterior no se cuanto tiempo ha pasado en realidad desde que hice este dibujo, según la fecha de la foto es del 2018 pero no se si sea correcta la fecha.
This is the previous drawing I do not know how long it has actually been since I made this drawing, according to the date of the photo is from 2018 but I do not know if the date is correct.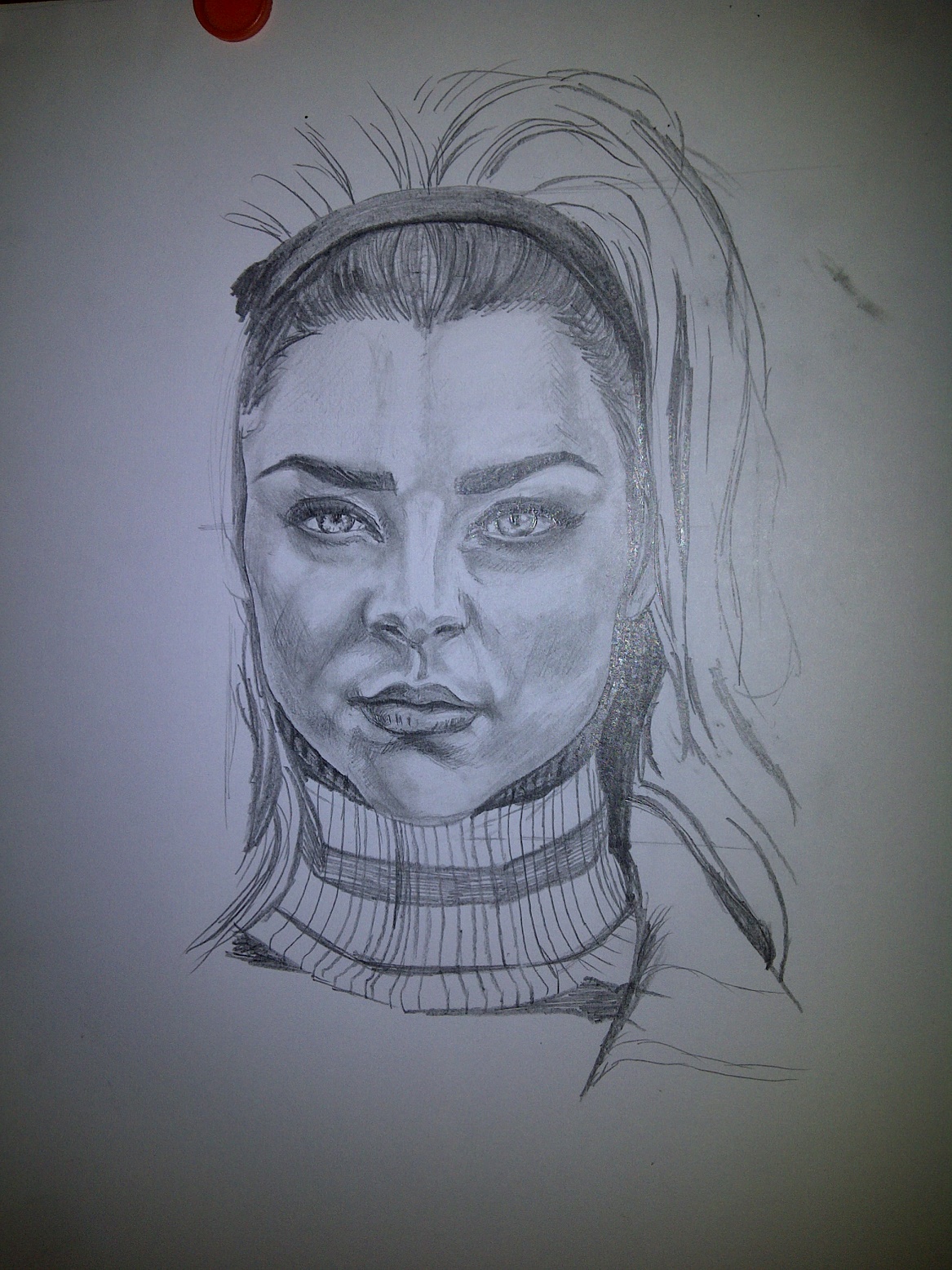 ---

Quiero darles las gracias a todos por el gran apoyo y cariño que nos brindan a todos los que ponemos un granito de arte, haciendo sentir como en familia siempre.
I want to thank everyone for the great support and affection that they give to all of us who put a grain of art, making us feel like family forever.
Bye hasta la proximaa..!!
ᵀʳᵃᶰˢˡᵃᵗᵉᵈ ᵇʸ ᵍᵒᵒᵍˡᵉ ᵗʳᵃᶰˢˡᵃᵗᵒʳ