Hello Everyone,
NFT Juice is my latest surreal 3D artwork. This render was made using an artwork I purchased at @NFTshowroom by @alexkopareiko, which I used on the character's skin.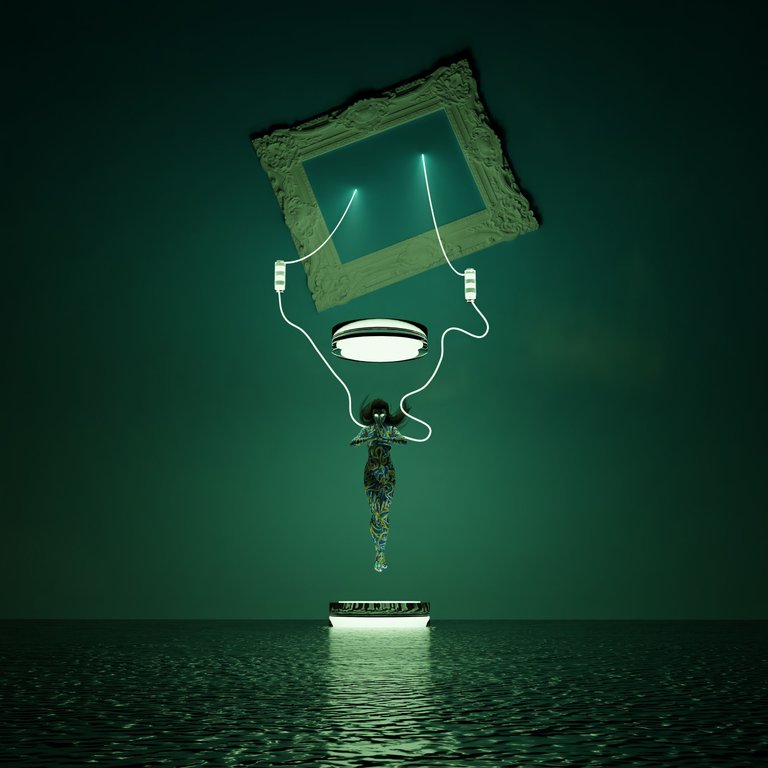 The original resolution of this artwork is 4000 x 4000, renderd at 300 samples, which took more than 4 hours to render on my little laptop. The original file size is 59.8 MB (62,725,618 bytes) File Type is PNG.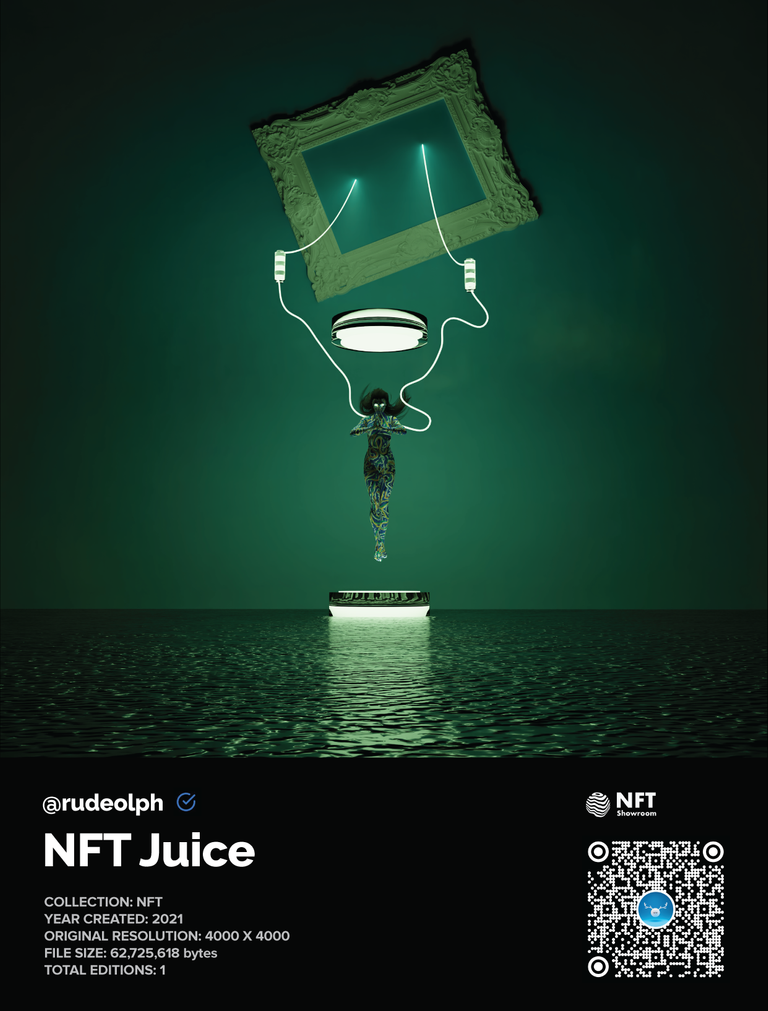 You can scan the QR code to go to my gallery or visit https://nftshowroom.com/rudeolph/gallery
The Collector will receive a Certificate of Purchase issued by the artist (me) as a digital downloadable file!