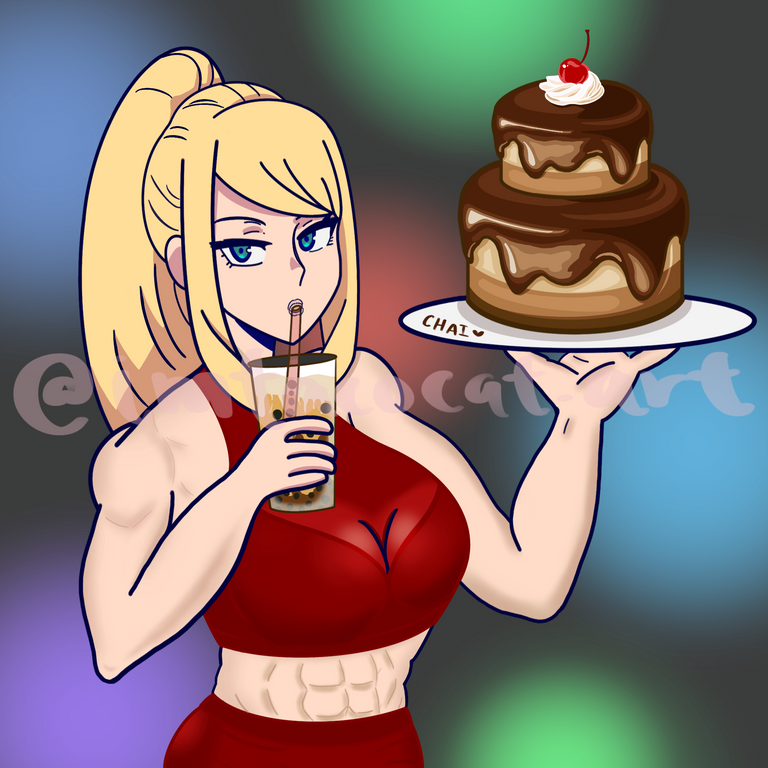 Hey Hive!
We're back again with another Art Attack! If you're new to the series, this is where I share my drawings and the process behind them. A behind-the-scenes look at my artwork, if you will. This is not to say that I'm very good at art, or that I'm a professional in any way. In fact this is the opposite, and serves as a reminder to how I first started, and lets me track my progress too!
This art piece is actually for one of my moderators who goes by chai193 on Twitch! He's been around my Twitch channel ever since my first month of streaming, and is always a silent lurker but also gives a lot to the community especially games for me to play! So I felt like I owed him so much and when his 1 year subscription anniversary came up on my channel I thought it was a good time to draw him something special! His birthday was also not too far off so it works as a joint gift of sorts.
Anyway, he has a thing for buff girls and mentioned Samus (from the Metroid series) once so I thought of drawing her with a cake of some sort. And I came across this perfect piece with Samus holding a cake by akairiot on deviantart and I knew it was the perfect pose. I did want to draw her muscles though so I went in search for more references: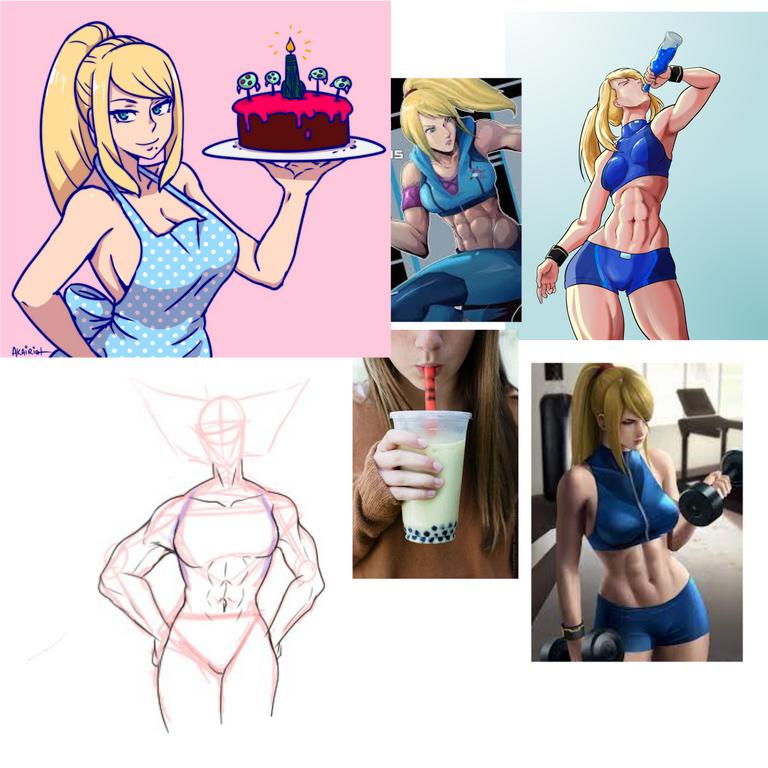 So the pose I wanted to draw her in was her holding up the cake with one hand just like the original art, and her holding and drinking boba in the other. I'm not sure if Chai is a big fan of boba but since chai means tea, I figured it works. So this was my sketch: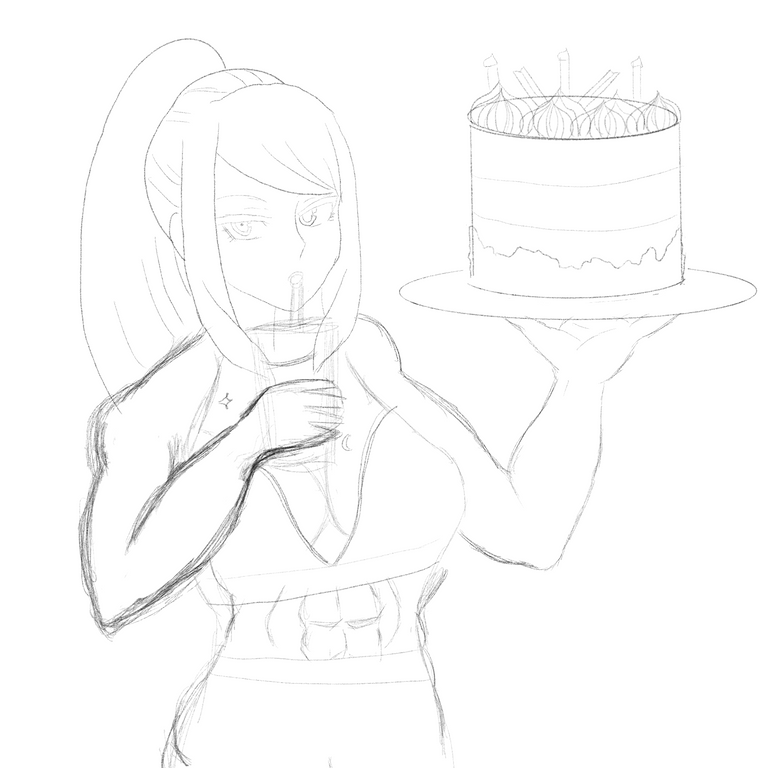 I drew her wearing some activewear by one of my favourite fitness youtubers, since I think it would match her well, as they specialise in having sizes for everyone.
This was the line art: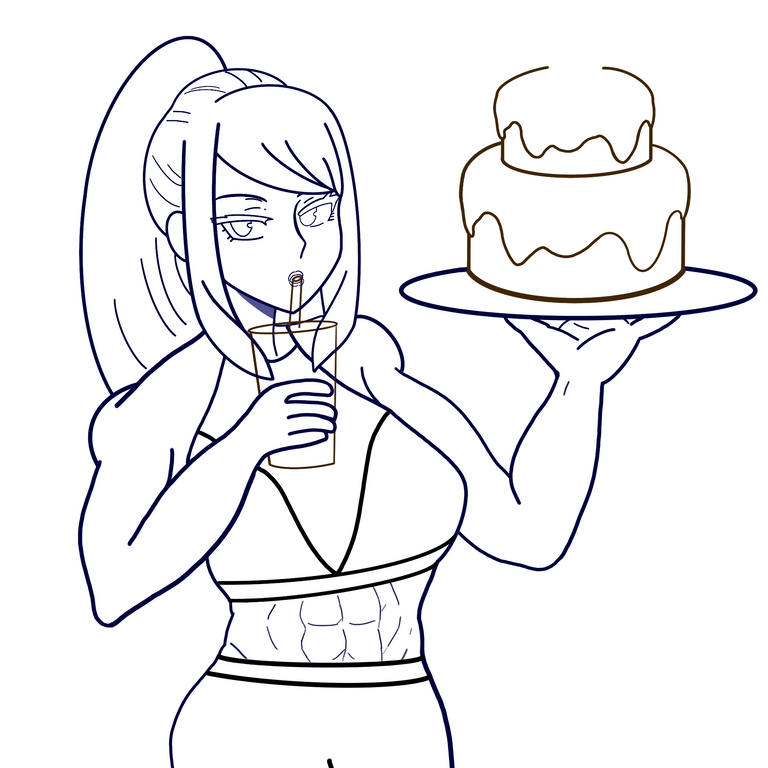 And it was only until after I coloured her that I realised something was wrong. The perspective on her body was a little off and I wasn't sure how to draw her boobs properly. Granted, this was my first time drawing full frontal boobs and I'm not skilled in anatomy at all so I was bound to make mistakes.
After doing some quick research I think I finally got a pretty decent sketch which looked so much better! It felt bad to scrap the old sketch especially after I coloured it already but luckily I could still salvage some layers since I didn't change her head at all.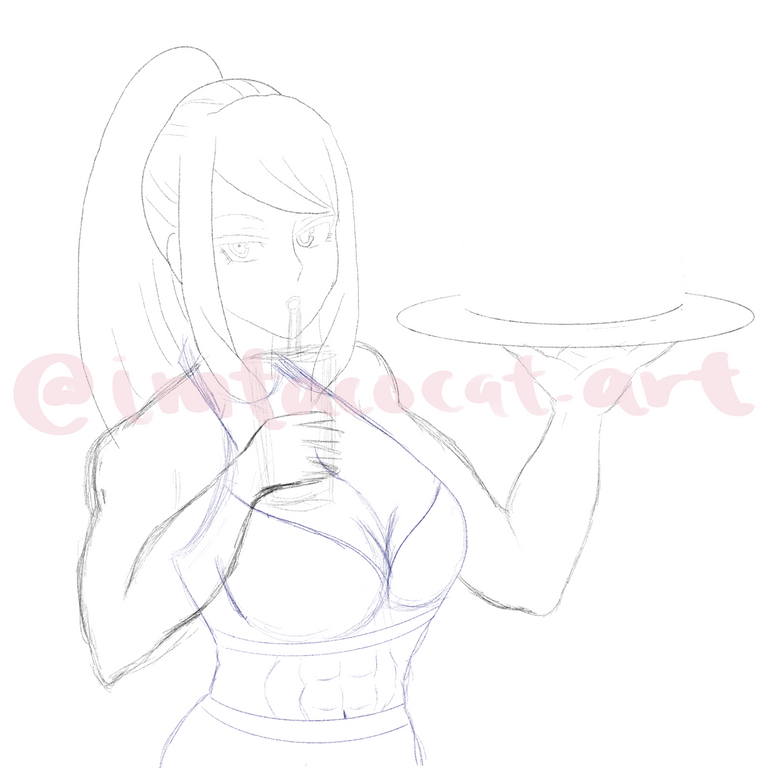 I wasn't too sure on the line art since some parts of her body felt a little too exaggerated but I tried my best. I think her right forearm is still a little too thin but I had to adjust it for her hand which I didn't want to redraw.
I also coloured in the boba and tried to make it look like brown sugar milk tea; one of my favourites actually.
I managed to save some colour layers of her hair and just added on the shadows from there. The lips were a little tricky since it looked like it was too small but I had to adjust it to the straw and somehow it looked okay? Chai said his favourite colour was blood red, so I made her outfit that colour to match.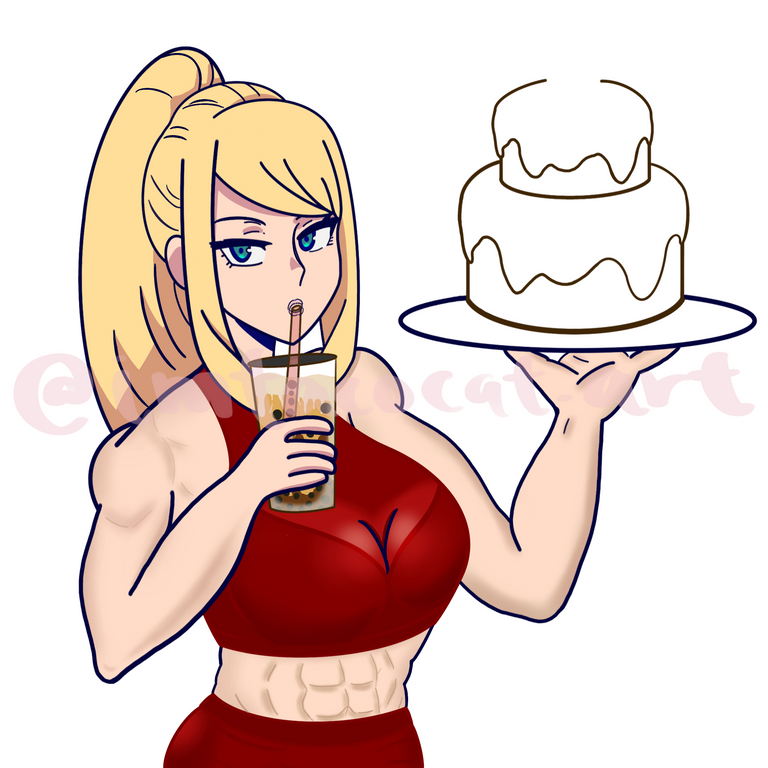 For the cake, I referenced this free vector I found online of a chocolate cake that looked so delectable! It looked pretty cartoony but it was perfect and seemed to contrast Samus well. It took a lot of layers but I got it looking almost exactly like the vector.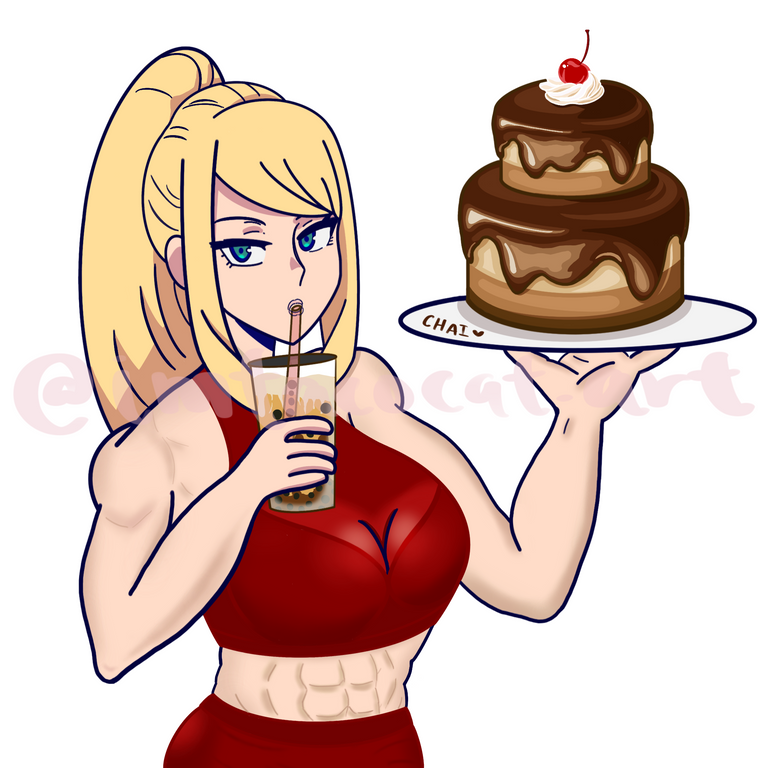 After that it was mostly done! I didn't know what kind of background would suit her tbh and I didn't want anything too bright since she's quite fair and I wanted her to be the focal point of course. So I went with a simple background with faded colours to mimic multicoloured bokeh lights. I didn't want actual bokeh lights since those can be quite cluttered.
And this was the final piece: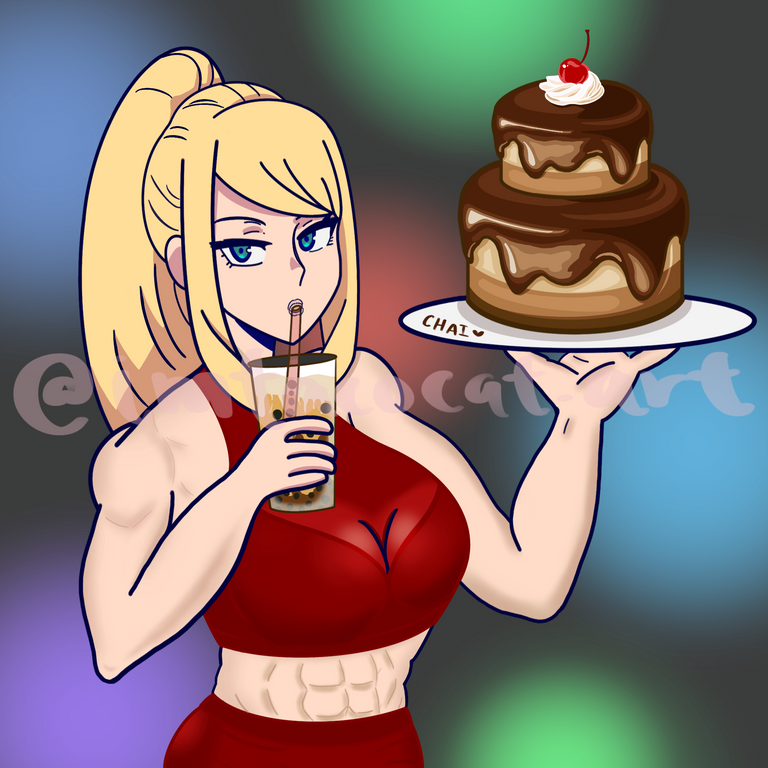 Overall, I think this piece came out perfectly! I don't think chai expected this either so I'm glad I got to surprise him and that he loved it! Super grateful to akairiot on deviantart again since I wouldn't be able to draw Samus' face so nicely if not for that reference! I think she turned out perfect if not slightly disproportioned to her body but it's fiiiine.. chai's into that anyway 👀
Here's the full timelapse:
Thanks so much for reading!

To find out more about me, check out my intro post here!
---
Check out my previous post in this series!
Art Attack #134: Battling the Bloody Baron! 👻