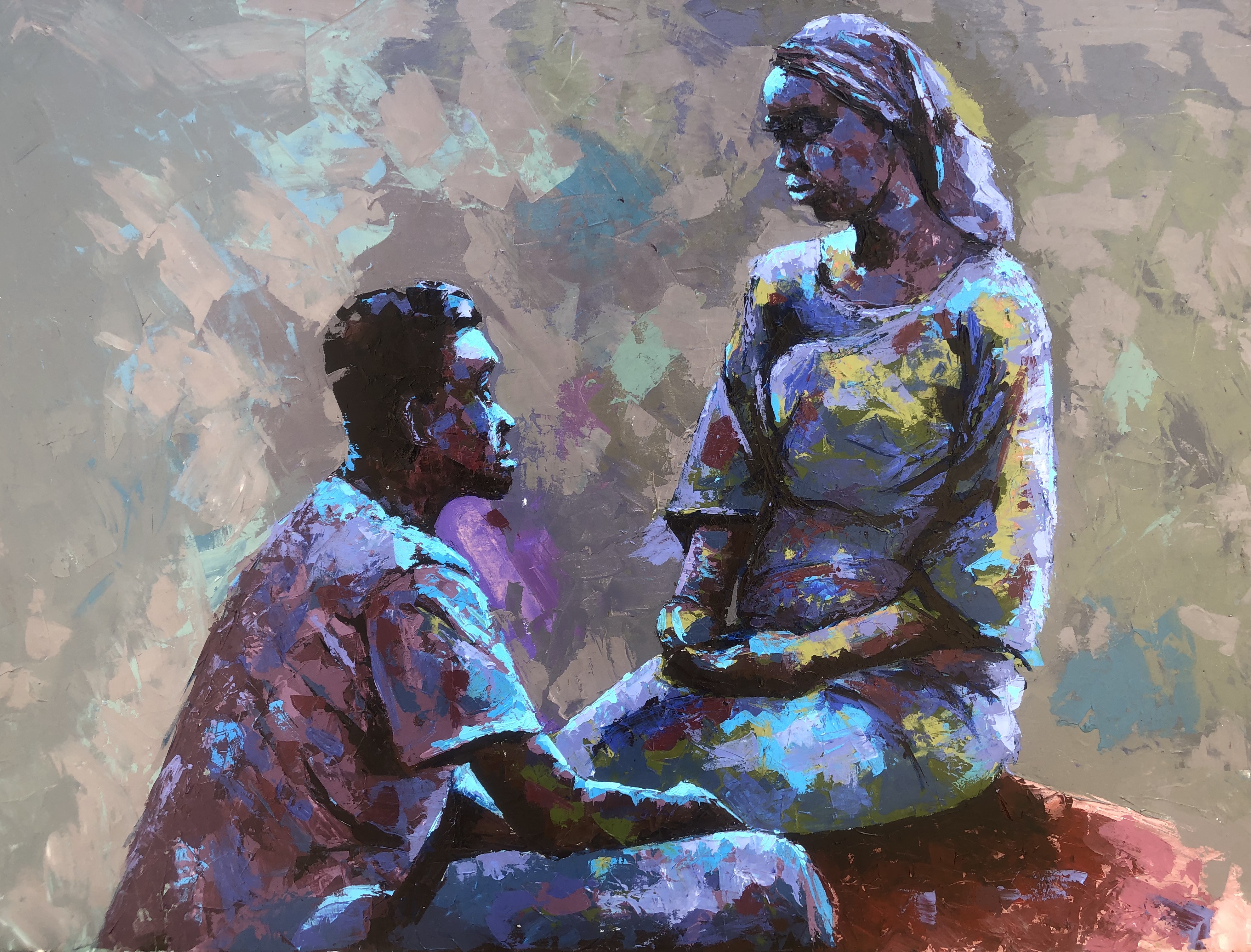 ---
Hello Friends and Art Lovers,
I've been saying for weeks that I was working on some paintings, though I had shared one titled - "Sisters Corner" already and there's more to come even after this very one above....
Name Of Artist - Omotayo Ambali
Title - Promise Me!
Medium - Acrylics on Canvas
Size - 3 by 4
Date - 2022.
Love is a beautiful thing they say, but the tedious story that comes with it sometimes can be so bitter sweet, and here's just a phase of it, where the man has to beg for the LOVE in question.
---
PROOFS OF OWNERSHIP!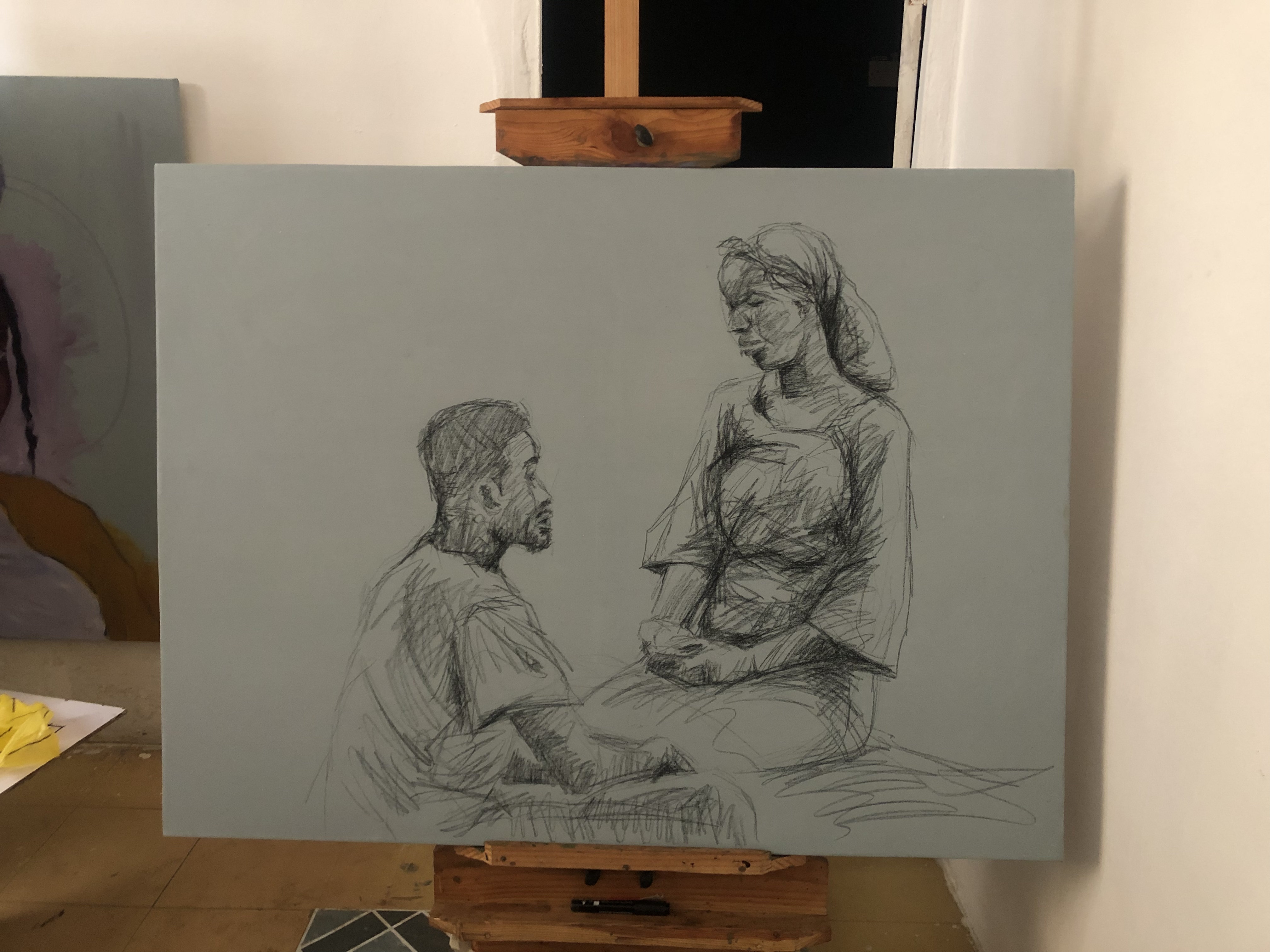 Here I made the sketch with graphite pencil on the canvas.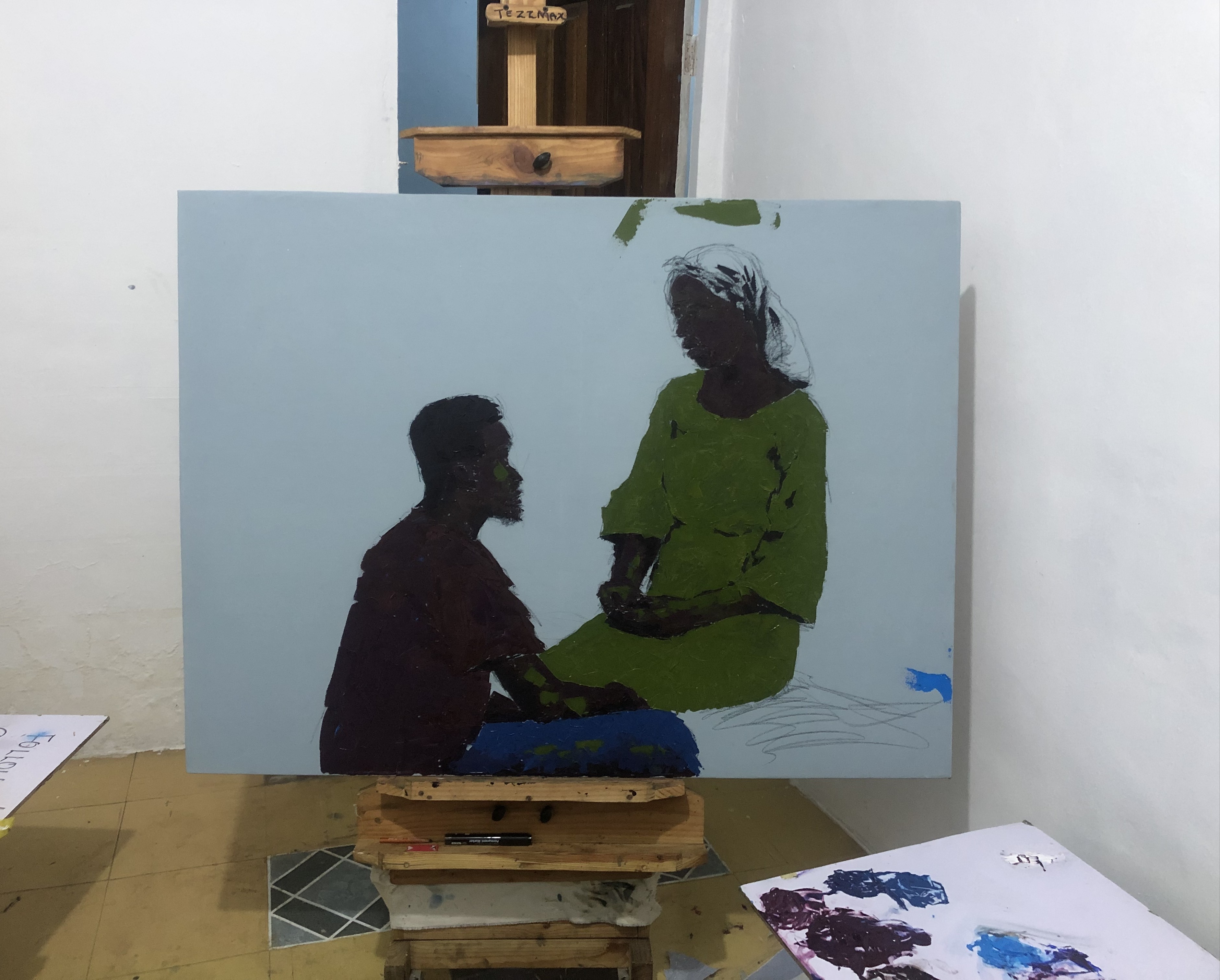 I decided to have the figures in black skin so I did by blocking with my desired darkest values.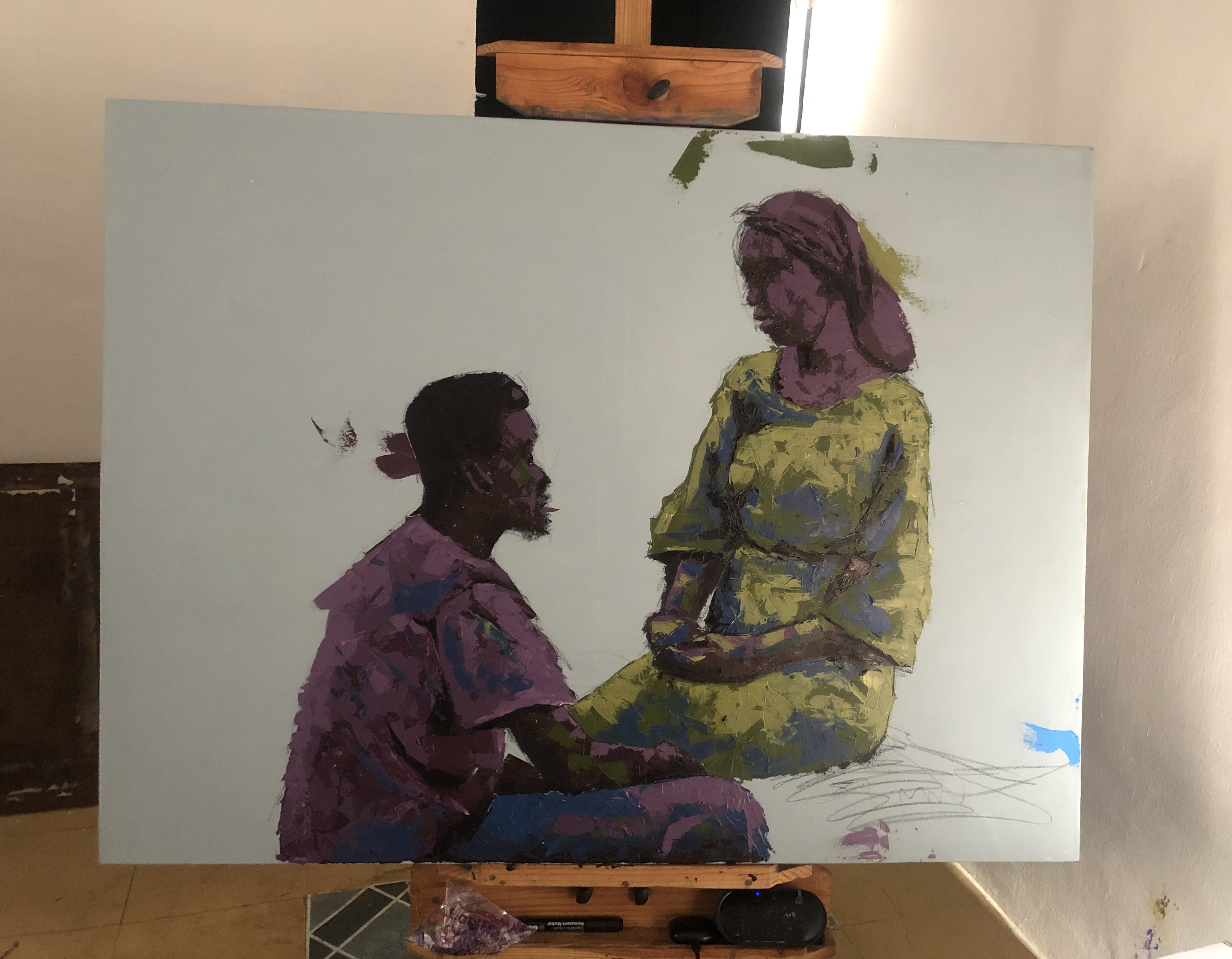 At the stage, I started my distribution of values, gradually showing my light and shade formation.
And that's me chipping in some details into the painting and throwing colours into the background of the painting.
---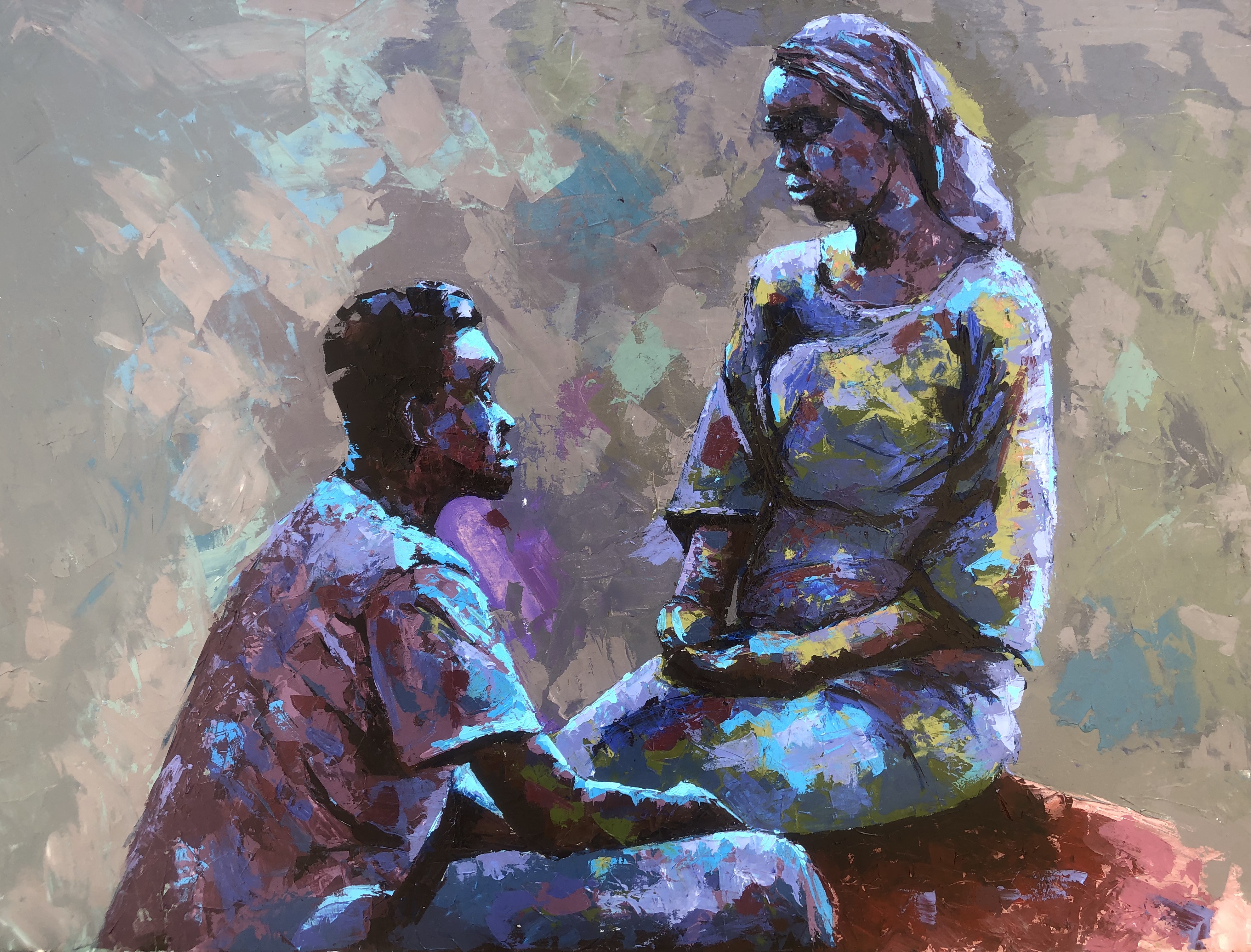 "Promise Me!"
---
Kindly share your thoughts as comments below, I'll be glad to read and reply them all. Thanks.
---
THANKS FOR STOPPING BY!