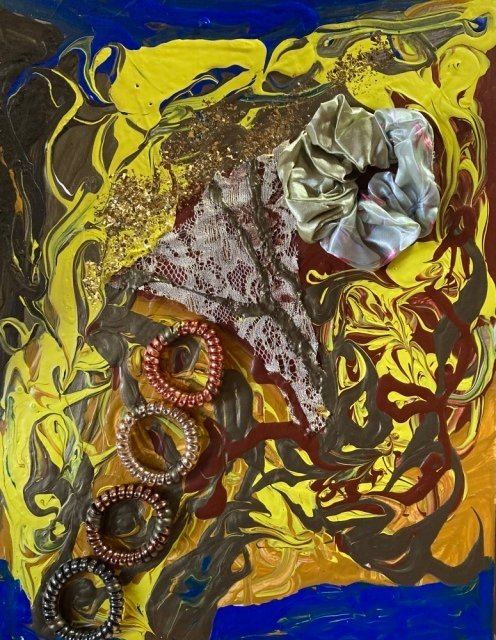 (ENG)
This is my original artwork.
"Broad-minded as to be Tolerant of All Men"
Mixed Media,31.8x41cm,2022
The English translation was difficult. It could have been simply "Tolerant". "Open-minded, accepting both good and evil without distinction. It means to have a big heart." As the word implies, the picture is a mixture of "clear and turbid". I wish I could be that kind of person, but I'm afraid I'm rather narrow-minded.
(JPN)
これは私が創った作品です。
「清濁併せ呑む」
ミクストメディア、31.8x41cm、2022
英訳が難しかったです。単に"Tolerant"でもよかったかもしれませんが。「心が広く、善でも悪でも分け隔てなく受け入れる。 度量の大きいこと。」という意味です。言葉の意味の通り「清濁」を混ぜ合わせた絵にしました。私もそういう人になれたらなりたいですが、どちらかというと私は心が狭いのが残念です。
---
My Website / 私のウェブサイト
https://ydart.exout.net/
My Art shop / 私のアートショップ
https://yadamaniart.com/