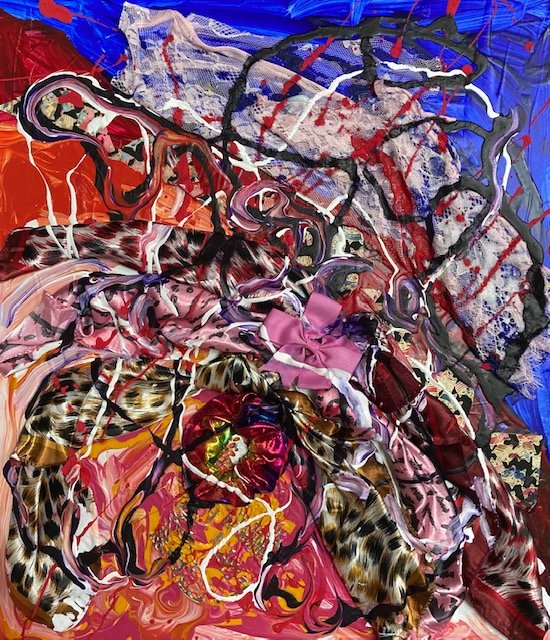 (ENG)
This is my original artwork.
"Chewing"
Mixed Media,45.5x53cm,2021
I drew a picture of a worm-like animal, full of mucus, chewing up nuts and eating them with relish. It is a somewhat eerie picture, but I am sure that there are scenes like this in nature. I decided to paint it.
Preparations for my solo exhibition are progressing slowly. It seems to be going a little slow, so I have to work hard tomorrow.
---
Akiko Yada's solo exhibition "Let your cerebral cortex be your guide
Period: 26(Tue) October - 31(Sun) October, 2021, 11:00 - 20:00
Venue: Room_412
(Room 412, Takagi Building, 15-8 Sakuragaoka-cho, Shibuya-ku, Tokyo)
---
(JPN)
これは私が創った作品です。
「咀嚼」
ミクストメディア、45.5x53cm、2021
虫のような動物が、粘液をいっぱい出し、木の実をよく噛み砕いて美味しそうに食べているところを絵にしました。いささか不気味な絵ですが、自然にはきっとこういう場面もあるに違いない。それを絵にしようと思い、描きました。
個展の準備はぼちぼち進んでいます。ちょっと進みが遅いような気もするので明日は頑張らなければいけません。
---
★矢田明子 個展「大脳皮質をあそばせて」
会期:2021年10月26日(火)-10月31日(日)11-20時
会場:Room_412
(東京都渋谷区桜丘町15-8 高木ビル412号室)
---