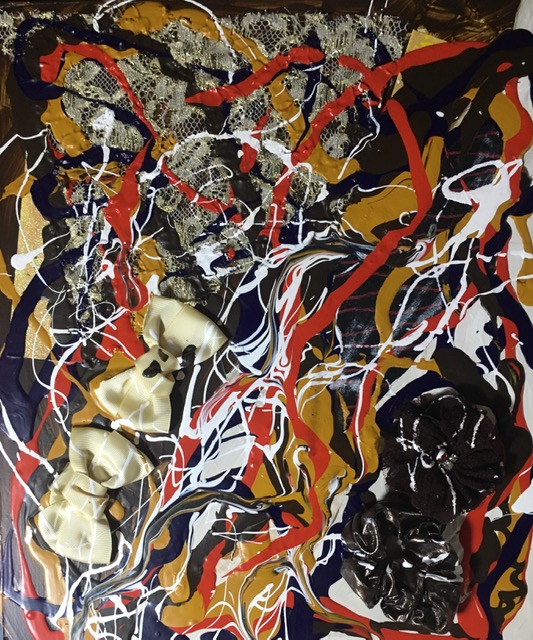 (ENG)
This is my original artwork.
"Condensation"
Mixed Media,38x45.5cm,2020
I drew a picture that condenses the world where thick milk and chocolate mix.
I follow the news of new coronavirus every day. But you won't get used to this virus. I am obese and have diabetes. If I become COVID-19, it will surely become severe.
I used 1 nonwoven mask per day when I was out for a long time, and 1 mask per 2 days when I was out for a short time, so I used up about 200 more masks.
(JPN)
これは私が創った作品です。
「凝縮」
ミクストメディア、38x45.5cm、2020
どろりと、ねっとりとしたミルクとチョコレートが混じり合うような世界を凝縮した絵を描きました。
毎日新型コロナウイルスのニュースを追っています。しかしこのウイルスに慣れることはありませんね。肥満で糖尿病である私がCOVID-19になったら重症化は間違いないからです。
私を助けてくれている不織布マスクも外出時間が長い時は1日1枚、短い時は2日で1枚のペースで使って、もう200枚ぐらいは消費したことになります。
---
UNKNOWN ASIA 2020 ONLINE
2020.12.11[fri] 10:00~20:00 VIP PREVIEW
2020.12.12[sat] 10:00~20:00
2020.12.13[sun] 10:00~20:00
Website: https://unknownasia.net/
My Artist Page: https://unknownasia.net/artist/artist_detail.php?lang=&aid=72
---