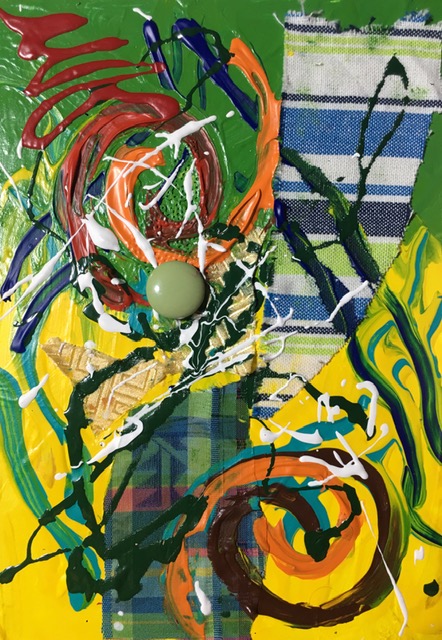 (ENG)
This is my original artwork.
"Contrarian"
Mixed Media,15.8x22.7cm,2020
I was thinking about doing a solo exhibition online in VR, but I couldn't stand it. I want you to see the real thing in the gallery of the actual store.
And I want you to keep it and watch it.
I think that my paintings are created only when there are bumps or marks of painting (I used to draw in digital, but that's why I started drawing in analog.), so if I make them into digital images, only a little of the goodness of my paintings will be conveyed.
Although the solo exhibition was postponed due to COVID -19, I wanted to hold another one this fall, so I went to several galleries, but they said they already had reservations. There is only one good gallery available, so I will call tomorrow and go to see it soon.
(JPN)
これは私のオリジナル作品です。
"ひねくれ者"
ミクストメディア、15.8x22.7cm、2020
オンラインで、VRで個展をしようかと考えていたけれど、やはりそれだけで済ませるのは我慢ならない、と思うようになりました。実店舗のギャラリーで、実物を観てほしいです。
そして手元に置いて、観てほしいです。
私の絵は凸凹や塗り跡があってこその絵だと思うので(昔はデジタルで絵を描いていたが、そういう理由でアナログで描き始めた)、デジタルな画像にしてしまったら私の絵の良さは少ししか伝わらないです。
COVID-19が理由で個展を延期したけれども、やはり今年の秋も個展をしたいと思い、いくつかギャラリーを当たってみましたがもう既に予約が入っているとのこと。たった一つ、良さそうなギャラリーが空いているので明日電話して、近々下見に行こうかと思っています。