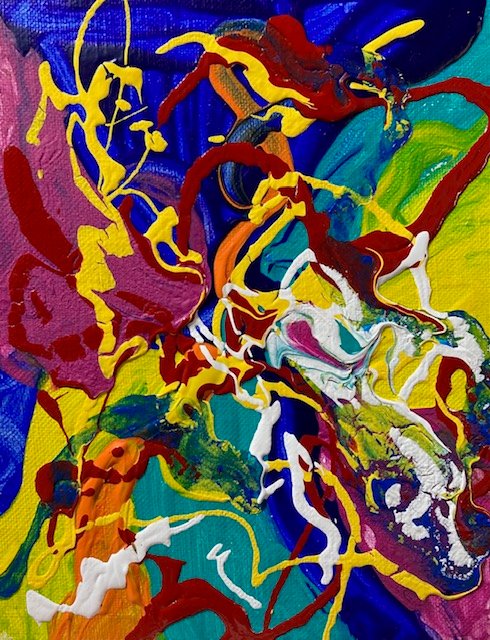 (ENG)
This is my original artwork.
"Crisp color"
Acrylic on Canvas,14x18cm,2021
This is a picture painted only with acrylic paint but with many colors. It's a picture of colors crawling around the canvas like earthworms. It's a small picture, but I like it because it's colorful.
I decided to devote the rest of my life to painting. And I would like to hold many individual exhibitions a year, increase the number of individual exhibitions, and travel around Japan while holding individual exhibitions.
(JPN)
これは私が創った作品です。
「縮れた色彩」
キャンバスにアクリル、14x18cm、2021
これはアクリル絵具だけで、しかし多くの色を使って描いた絵です。色がキャンバスの中をミミズのように這いまわっている絵です。小さい絵ですがカラフルになって気に入っています。
私は残りの生涯を絵に捧げることに決めました。そして1年に何回も個展をやって、個展の回数を増やしていって、個展をしながら日本各地を旅したいと思います。
---
My Website / 私のウェブサイト
https://ydart.exout.net/
My Artwork sales site / 私の絵の販売サイト
https://ydart.stores.jp/