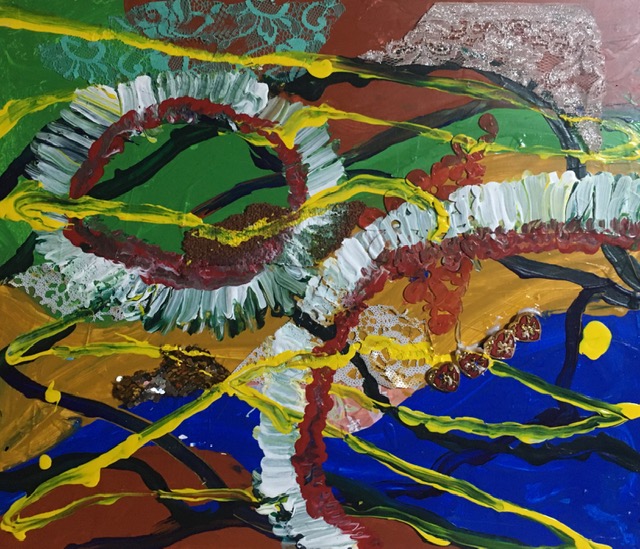 (ENG)
This is my original artwork.
"Delimiting Contour"
Mixed Media,53x45.5cm,2020
Many of my pictures are vague in outline, but I've tried to make them rather clear in outline. though not a clear line, but a chalky outline.
Why make a contour when there is no real contour? It must be because he wants to cut a block. I separate time, space, and the world.
(JPN)
これは私のオリジナル作品です。
"区切る輪郭"
ミクストメディア、53x45.5cm、2020
私の絵は輪郭があやふやなものが多いけれど、この絵には割とはっきりと輪郭をつけてみた。といっても明瞭な一本線ではなく、チョークで描いたような輪郭線だけれども。
実際には輪郭線なんてないのに、輪郭線をつけるのはなぜだろう。きっとひと区切りつけたい気持ちがあるからに違いない。私は時間を区切り、空間を区切り、世界を区切る。
---
★ZEROTEN 2020 -Aichi-
・日時:2020年7月4日(土)~18日(土) 10:00-18:00
・場所:GALLERY龍屋(愛知県尾張旭市柏井町公園通542)
詳細 http://www.t2y.info/exhibition01/8867.html
---
◎私のオンラインショップ◎
https://ydart.stores.jp/ …アナログの原画を販売。
https://ydart.thebase.in/ …主に私が描いた絵をプリントしたTシャツを販売。
https://society6.com/yadamaniart …私がデジタルで描いた絵をプリントした豊富なグッズを販売。英語、海外対応。